3 Min. Read
Clean and clutter-free is the new kitchen design trend when it comes to remodeling. Fully integrated appliances, custom paneling, and the latest in-home technology are providing a sleeker and more customized kitchen than ever. After putting in the hard work to design your perfect kitchen, you don't want to create clutter with a countertop microwave. There are many ways to design it into your layout or disguise it, so let's look at 6 places you can put your microwave to maintain a tidy kitchen.
1. Kitchen Island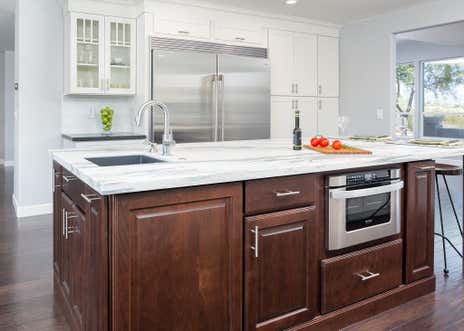 Keep your microwave below the countertop to maintain clear sight lines in your kitchen design. This can be done by using a built-in microwave base, an open shelf cabinet, or by removing a drawer box from a drawer base. If you choose to modify a drawer cabinet, make sure to verify the appliance fit with your designer or contractor. Your microwave will remain discrete, but accessible.
2. Beverage or Coffee Bar
Take the microwave out of your kitchen work zone to minimize unnecessary traffic and place it in the beverage bar instead. Position the appliance on a shelf, in a base cabinet, or hide it within a pantry cabinet. This added convenience will make heating up your coffee and tea effortless.
3. Wall Oven Stack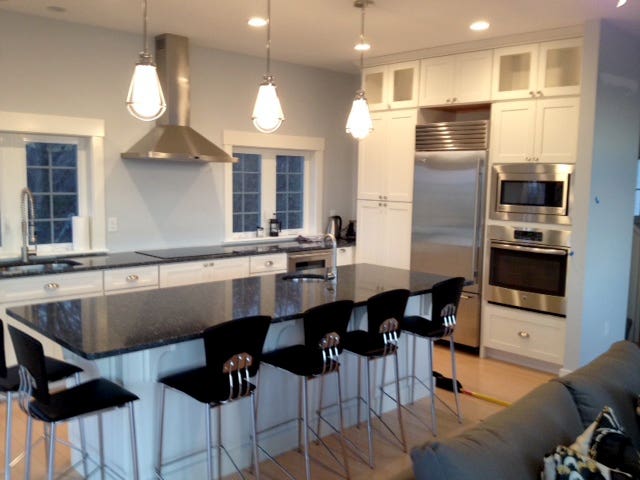 For easy access to your microwave, have it built-in above the wall oven. This means no more bending down or hunching over to heat up leftovers. Although the microwave won't be out of sight, it will blend in with your other appliances and contribute to a high-end look.
4. Over the Range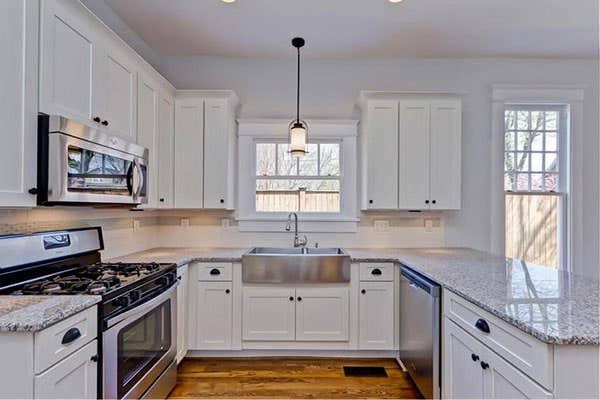 This is the most common microwave placement in a kitchen remodel. Having your microwave over the range will benefit you in a few ways: it's a convenient and centrally located place to heat up food and drinks, and it's a less expensive way to clean the air of cooking odors and grease. If a wood range hood is not in the budget, try an over the range microwave.
5. Appliance Garages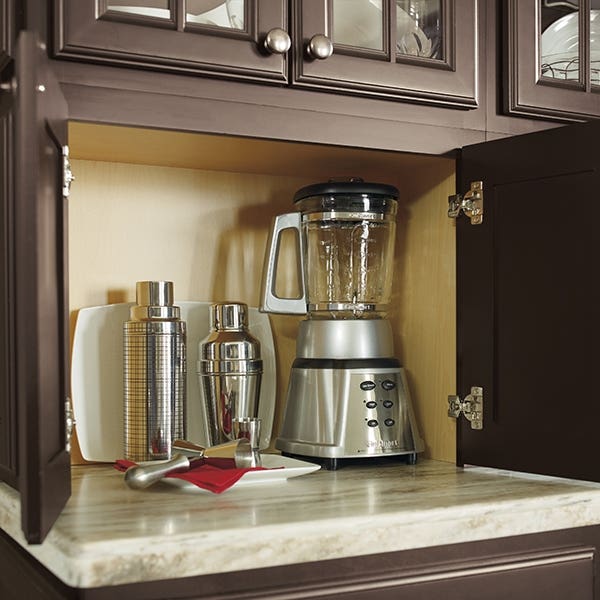 Completely hide the microwave using an appliance garage. Whether it's a standard door cabinet or vertical lift door, your guests will never know what you're storing behind it. This cabinet can be located virtually anywhere there are other wall cabinets, so pick the location that works best for your design.
6. Butler's Pantries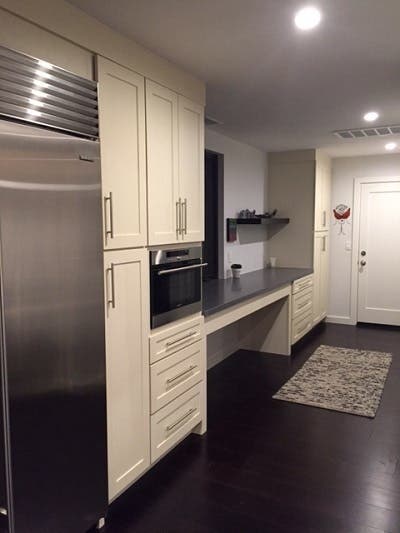 The job of a butler's pantry is to provide extra storage and hide any typical messes made in the kitchen by using an extra sink and appliances. In addition to these conveniences, it also provides a great place to hide your microwave. You have the flexibility to place your microwave anywhere whether that's a built-in microwave base, pantry cabinet, or shelf.
As you can see, microwave locations are completely flexible and based on your design preferences. If you need a professional opinion, CliqStudios kitchen designers are more than happy to help recommend where to place your microwave.
Schedule a Complimentary Design Consultation with a designer today!