3 Min. Read
Nobody wants to invest their hard-earned money and months' worth of time, only to end up with a cluttered kitchen remodel. The purpose of an update is to improve storage, appearance, and overall function. That's why it's important to plan your renovation down to the minute detail so you can make sure your space will satisfy your needs. This includes allocating enough space for small appliances.
Whether you're a home chef, or just like to cook breakfast every now and then, there's a need for small appliance storage in every kitchen. Since these kitchen tools can be awkward in size, plan out what cabinets you need to store them ahead of time. Sometimes it's as simple as a countertop garage door cabinet for a blender, and other times you may need a full-sized pantry. Explore 10 places to store your small appliances here.
1. Garage Countertop Cabinet
---
---
Easily store small blenders, mixers, and single-cup coffee machines in a garage countertop cabinet. Choose either a tambour or double-door wall cabinet based on your needs.
2. Roll-Out Tray Pantry
---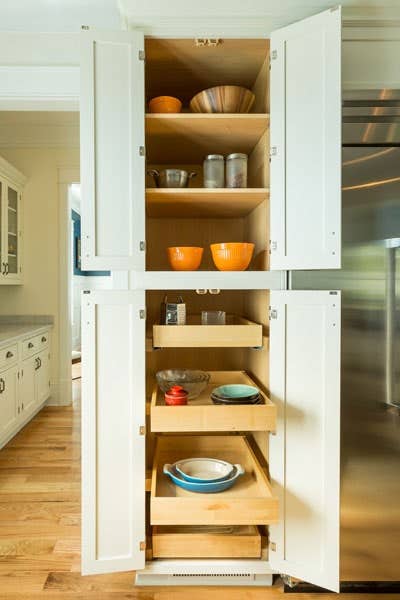 ---
For homeowners with larger countertop appliances like full-sized toasters, KitchenAid stand mixers, air fryers, and crockpots, try a tall pantry with up to 4 roll-out trays. This large cabinet is sure to accommodate your needs with easy-glide roll-out trays.
3. Countertop Pantry
---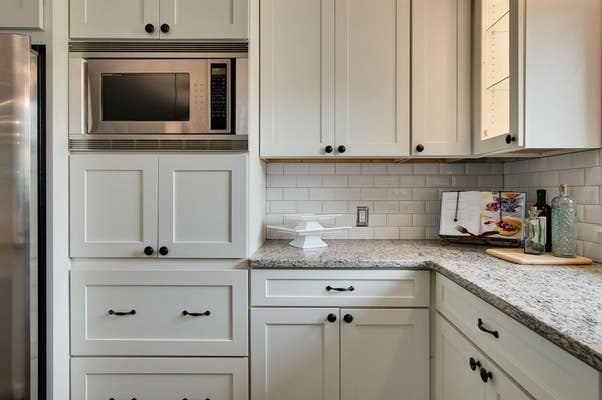 ---
Furniture-style countertop pantries are becoming increasingly popular. They offer similar storage space to a full-sized pantry, but blend into the kitchen and easily add more style. Make a new focal point by designing your countertop pantry in a different color.
4. Pop-up Mixer Cabinet
---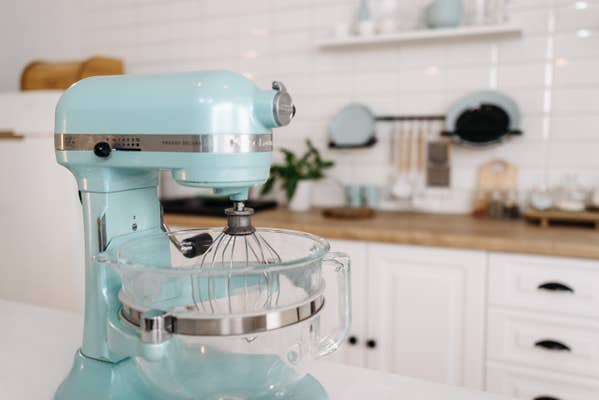 ---
As long as stand mixers are current, this cabinet will never go out of style. Seamlessly transfer your mixer from the countertop onto the pop-up shelf and gently lower it back into the cabinet. This cabinet's sole use is to store stand mixers; however, the ease-of-use is worth it.
5. Roll-out Tray Base
---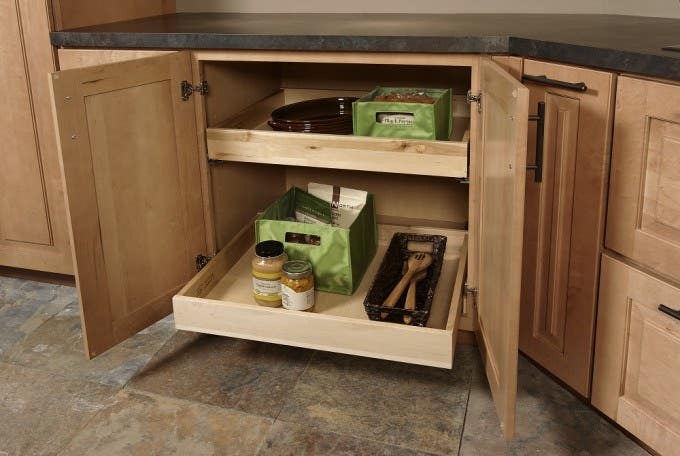 ---
Similar to the roll-out pantry, the roll-out tray base cabinet provides the same functions, but in a smaller cabinet. Use this base cabinet for smaller appliances like waffle-makers, popcorn poppers, electric egg cookers, and toaster ovens.
6. Large Drawer Base
---
---
Comfortably access larger countertop appliances by adding a drawer base to your design. This cabinet makes lifting small appliances easier on your back, while keeping everything neatly stowed away and concealed.
7. Pull-out Blind Corner
---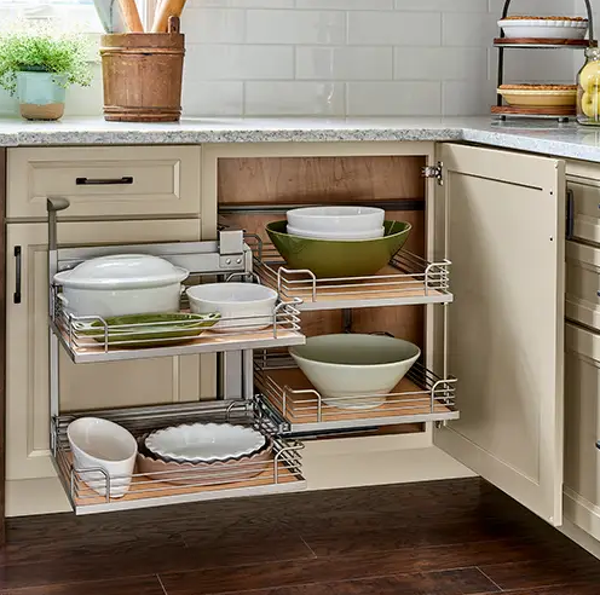 ---
Depending on your kitchen design, you may need to use a blind corner cabinet. Pull-out tray blind corners easily convert this cabinet from being hard to use, to effortless. Store away coffee makers and Instant Pots in this cabinet for easy access.
8. Custom or Furniture Armoire
---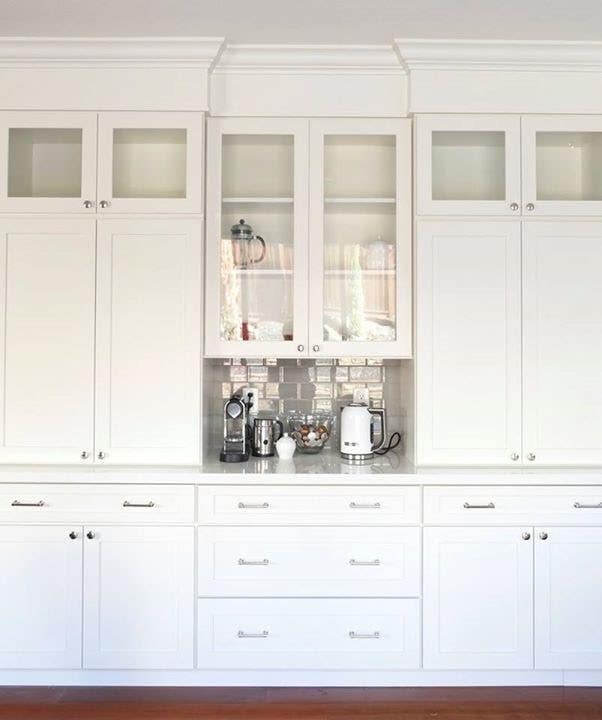 ---
Add more furniture-style pieces to your kitchen remodel with a custom or furniture armoire. Coordinate with your kitchen designer to make a custom piece that matches your cabinetry or use an old family heirloom to create eclectic style.
9. Island End Cabinet
---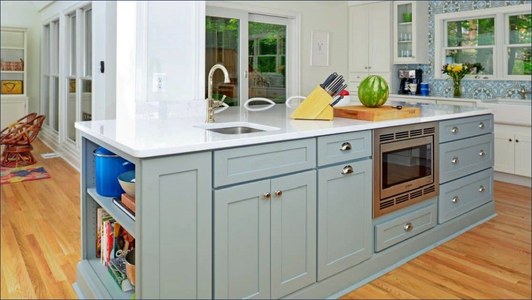 ---
If your floor plan allows, add an extra cabinet to the side of your island. Often, there's unclaimed space on one or both sides of the island that could be used for storing small appliances. For kitchen designs with less space, store smaller items here, and reserve pantries for larger appliances.
10. Deep Refrigerator Cabinet
---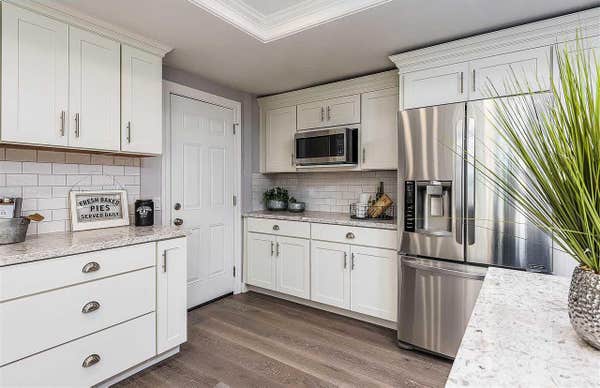 ---
The least-used cabinet in the kitchen is the deep refrigerator cabinet. Take this opportunity to store small appliances here that don't get much use. This cabinet's storage will be more effective while keeping rarely used items out of your way.