It's not surprising that kitchen design trends are changing drastically for 2022. Styles, colors, and materials have shifted from neutral gray color schemes, and some of the trends may even surprise you. From the color of the year to the materials being sourced for kitchens, here's what you can expect for upcoming design trends in 2022.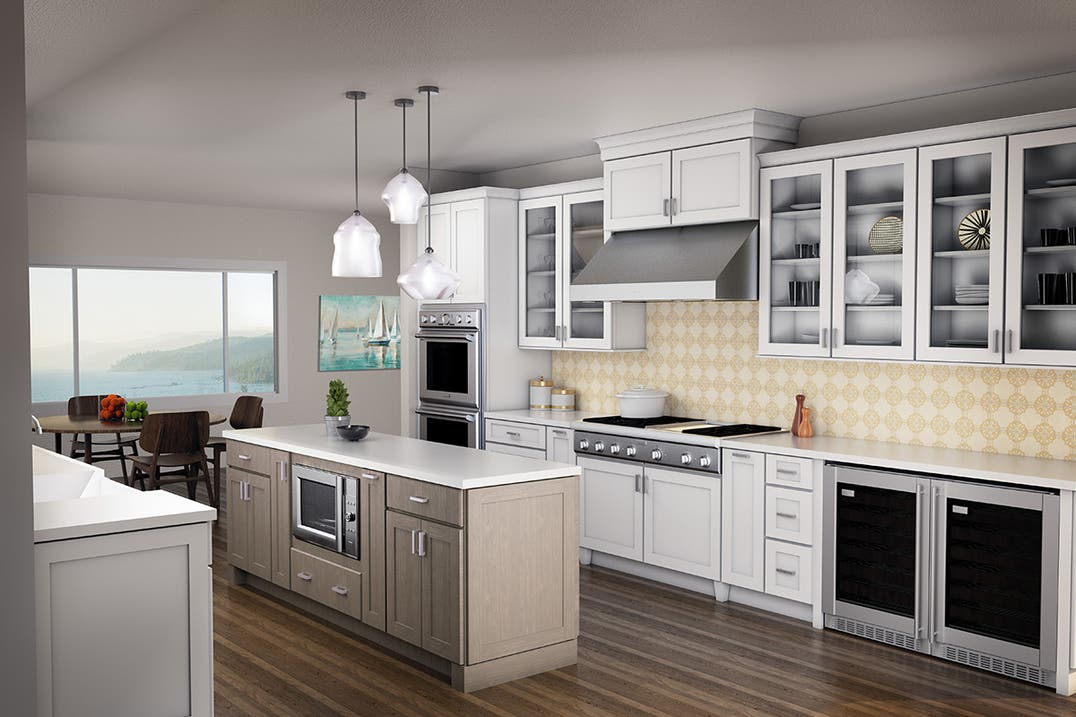 #1 Pops of Color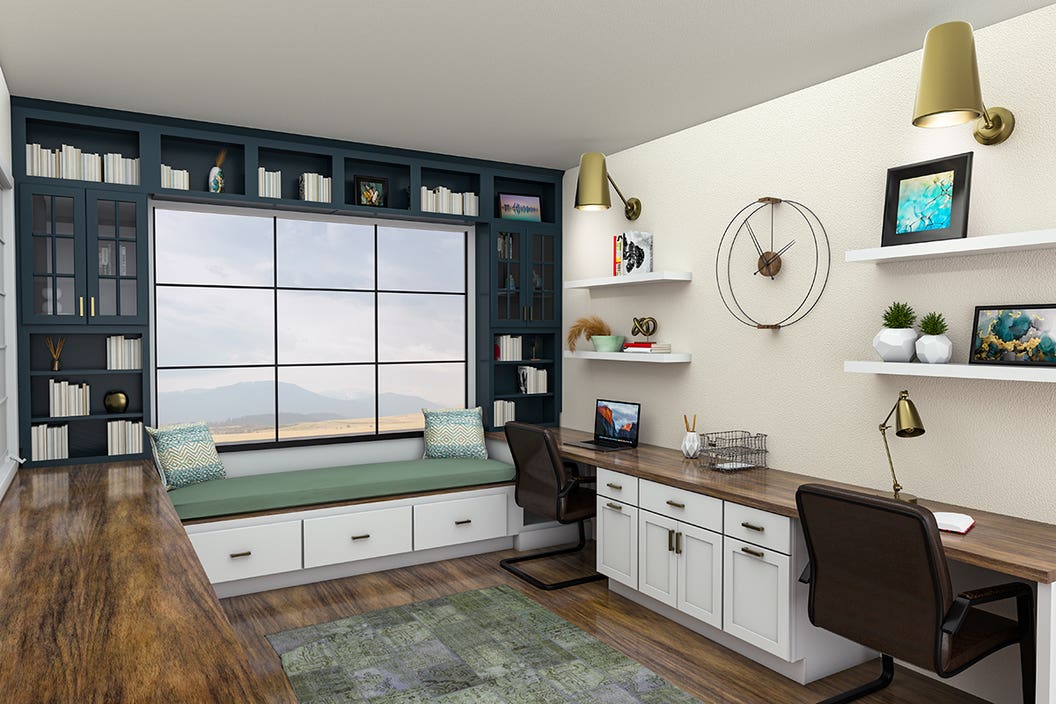 After a mind-boggling year, more people are gathering inspiration from their homes than ever before. Expect to see bright and bold color combinations- maybe even hidden color, that adds personality and life into the kitchen.
#2 More Natural Materials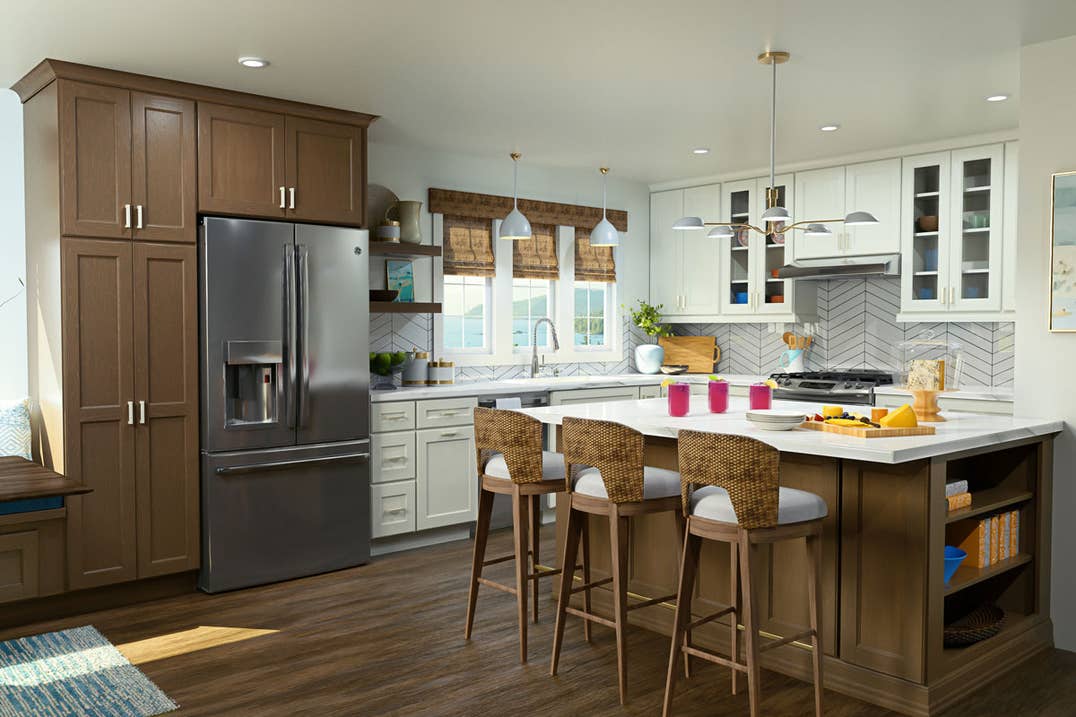 There's something comforting about using natural materials in a home. Bringing the outdoors in will be very prominent and provide a somewhat neutral canvas to add in colorful décor.
#3 Slab Backsplashes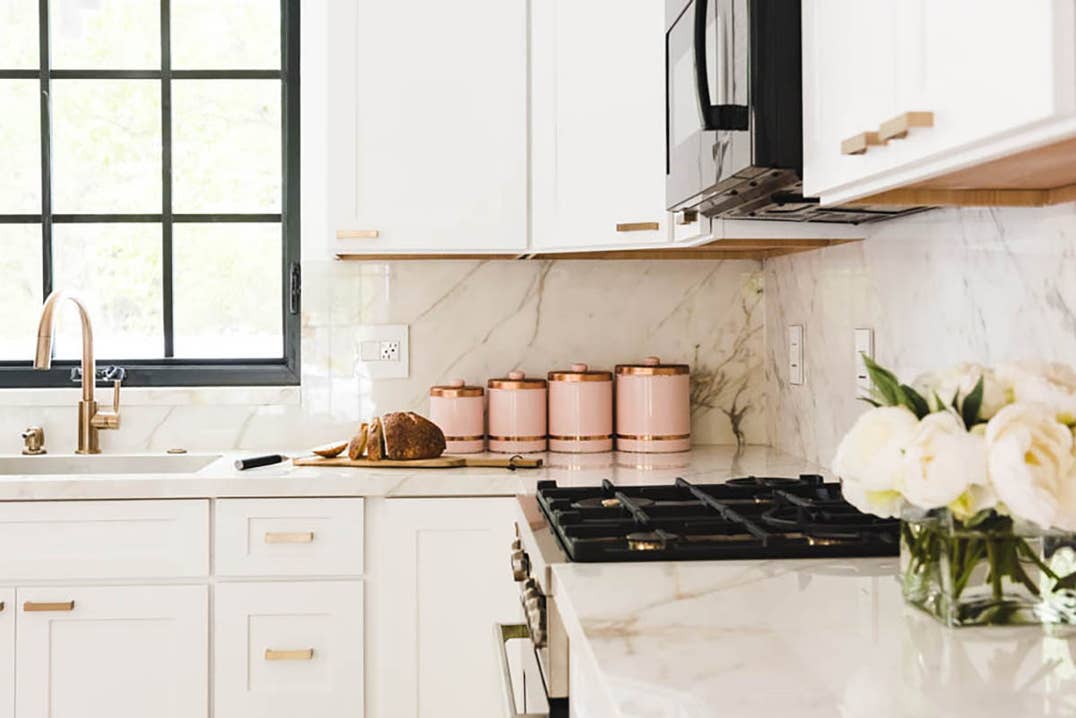 Like natural materials, slab backsplashes bring nature indoors. With the increasing need to reduce grout lines, a stone slab is the perfect solution while adding visual interest and drama.
#4 Natural Lighting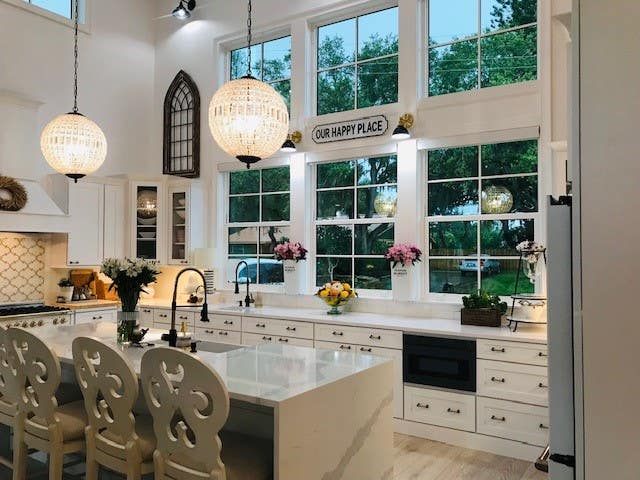 Creating open and airy spaces is still gaining popularity. Open-concept kitchens will look even larger with skylights and large windows along the sink workspace to bring in natural daylight.
#5 Increased Storage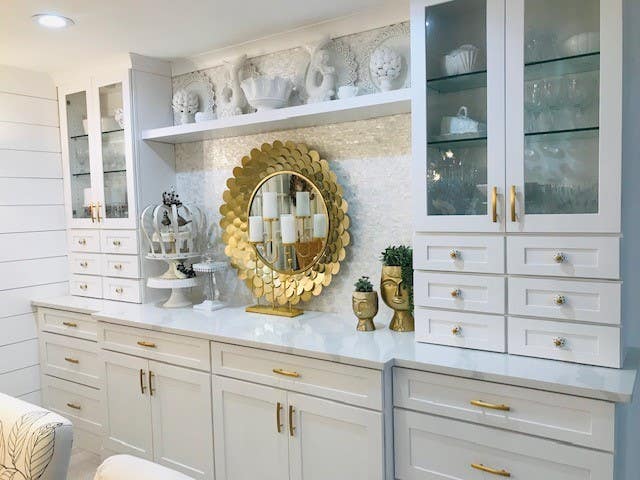 As we've acquired more things over the past year, the need for essential storage has grown. You will find pantries filled with even more storage accessories so you can take advantage of every inch.
#6 Color of the Year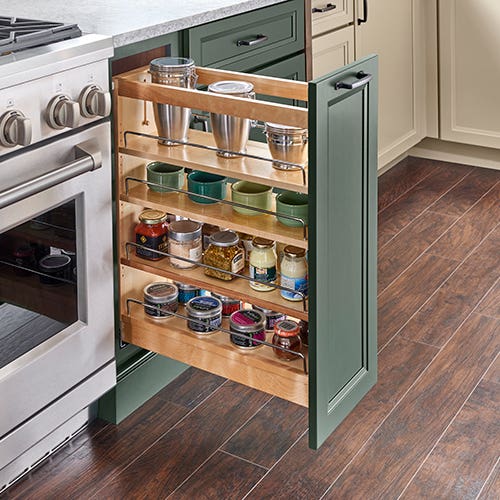 It's an almost unanimous decision by paint companies that the color of 2022 is green. You will see many different shades from Behr's Breezeway to Glidden's Guacamole Green. Regardless of the shade, green represents rejuvenation, renewal, and much-needed relaxation.
#7 Statement Hoods & Pendants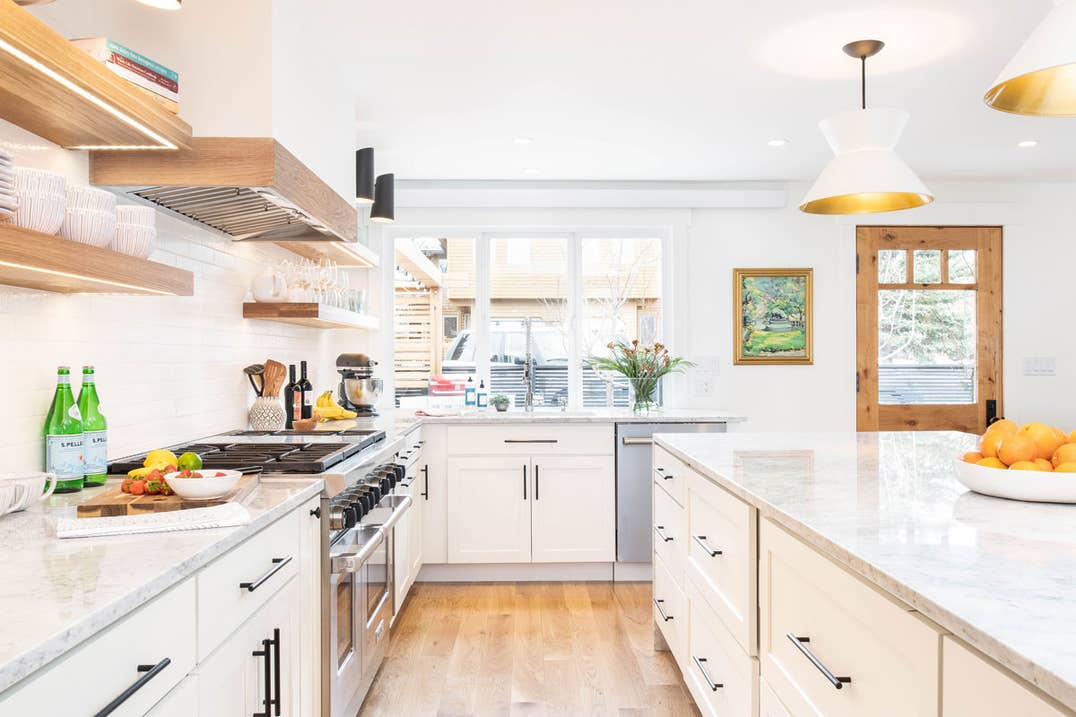 Another kitchen design trend for 2022 will be large statement hoods and pendants. Finishes will range from bold metal designs to creams and whites that pair nicely with neutral hues. Dramatic pendants will also draw attention as they are used to define space and create focal points.
#8 Handle-free Designs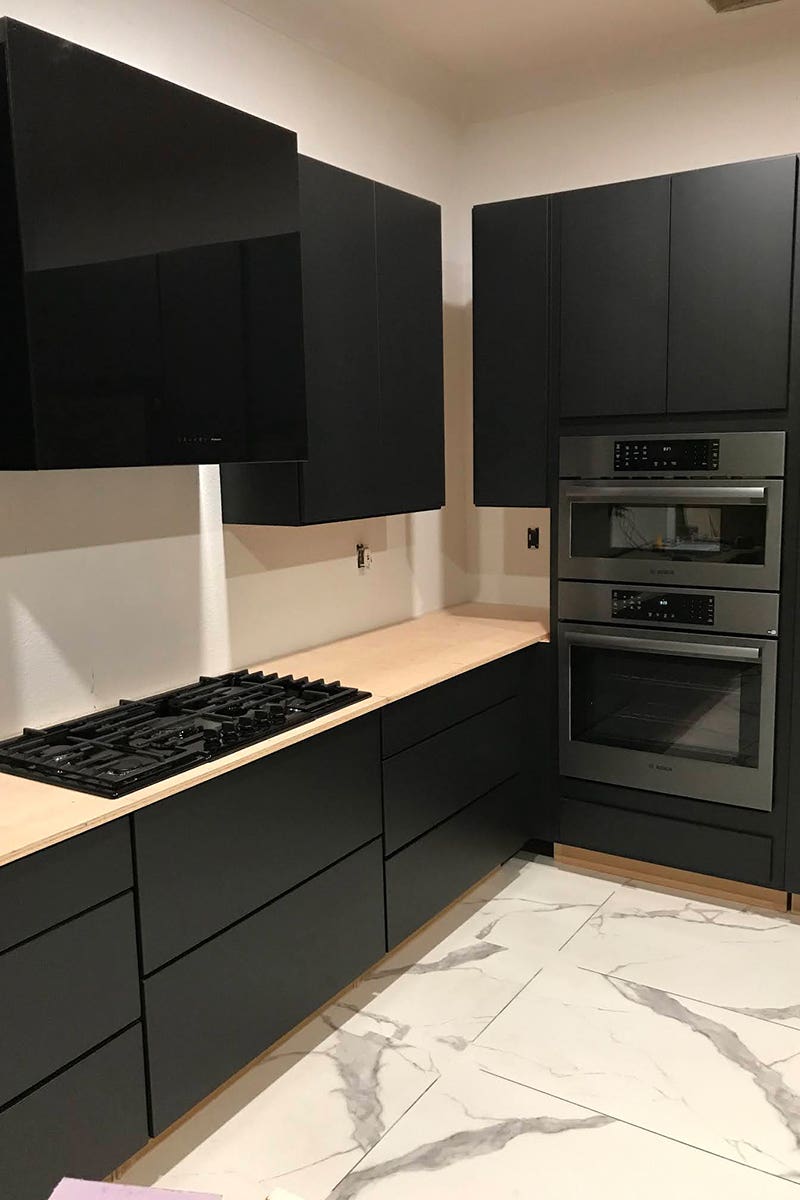 Though we will see more bold design decisions elsewhere, the desire for a sleeker and more integrated kitchen will expand. Gold and other metallic finishes will still gain popularity, but be used in other areas of the room rather than hardware.
#9 Invisible-hinge Doors
This design trend was started in Italy by Lualdi Doors. Invisible-hinge doors provide a sleek and frameless look which is gaining popularity around the U.S. You will see this style door used in kitchens for walk-in pantries, concealed wine rooms, and other hidden doorways.
#10 Pet-friendly Spaces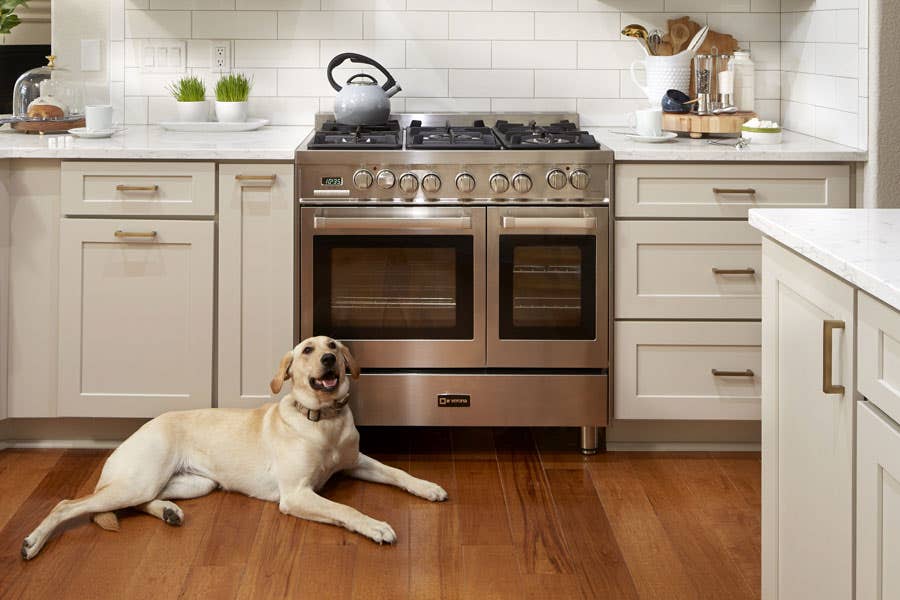 With a massive increase in pet adoptions over the last year, a lot of homeowners want pet-friendly spaces. We will see unused spaces being claimed for pets like roll-out tray toe kicks for dog dishes.
Ready to use some 2022 kitchen design ideas in your kitchen? Explore Cabinets now!