Bathroom Cabinets
The bathroom is a valuable room in your house, and the bath cabinet choices you make — plus layout, flooring, tile and fixtures — will impact the everyday health and comfort of everyone who lives in your home. Many homeowners invest in bathroom cabinets during their remodel to better fit the everyday needs of their household. The scope of your remodel will depend greatly on the room size and uses. We spoke with a CliqStudios kitchen and bath designer to create a guide for smart selection of bathroom cabinets.
Design Your Own Master Bathroom Suite
Our designer emphasized three factors to consider when designing your own master bathroom suite. First, think about your bathroom's functionality and use. Who uses your bathroom? What time of the day is your bathroom the busiest? The day-to-day routine of your bathroom will greatly impact your design. For example, if spouses use the bathroom simultaneously to prepare for work, a bathroom cabinet with a double sink would be a great option.
Equally important is your bathroom floorplan. Are you going to rearrange the layout or are you only updating the products and fixtures you currently have? Consider if you're limited by your plumbing and the location of current fixtures. Can you move these items around? Changing your floorplan will dramatically impact the flow of your bathroom, so be sure to understand the full scope of the work needed.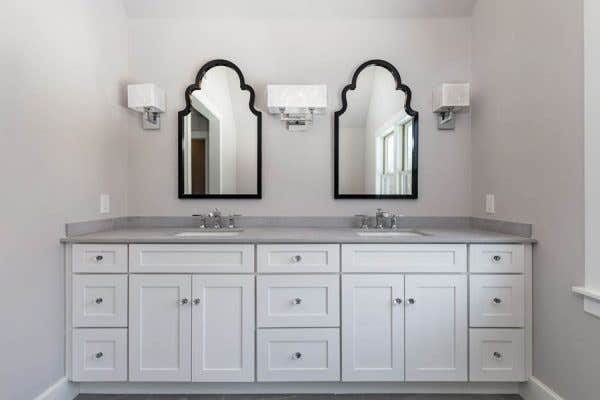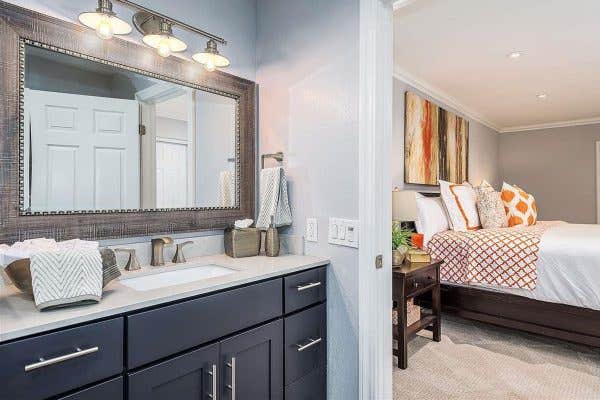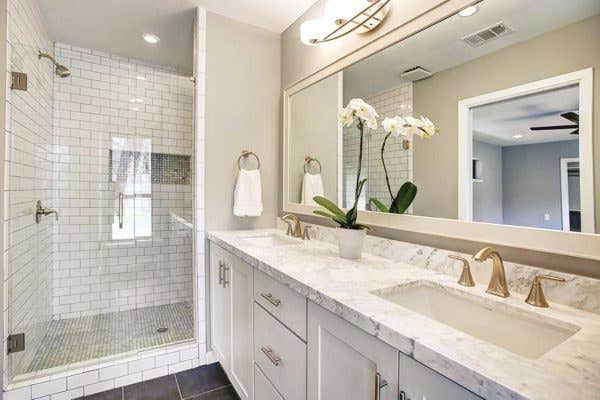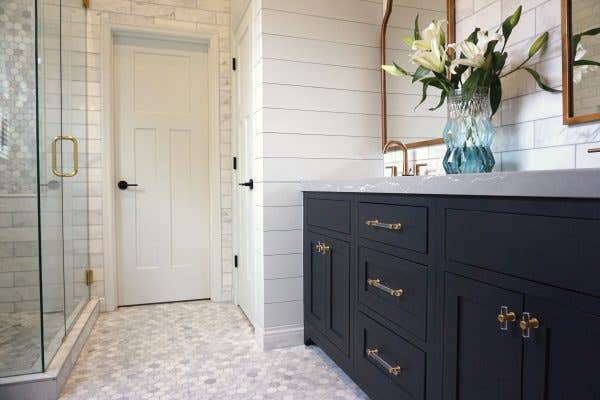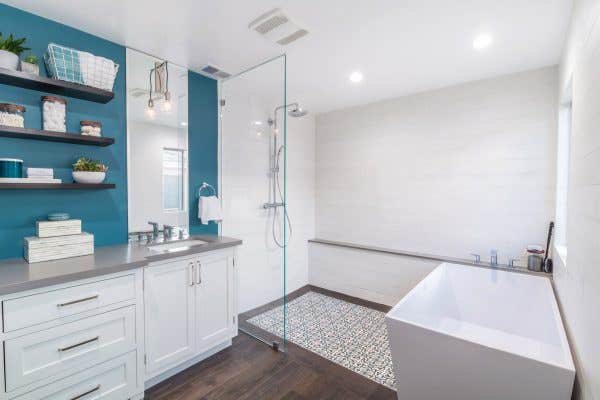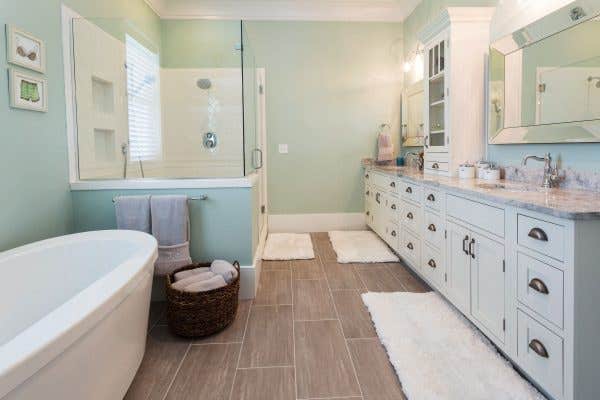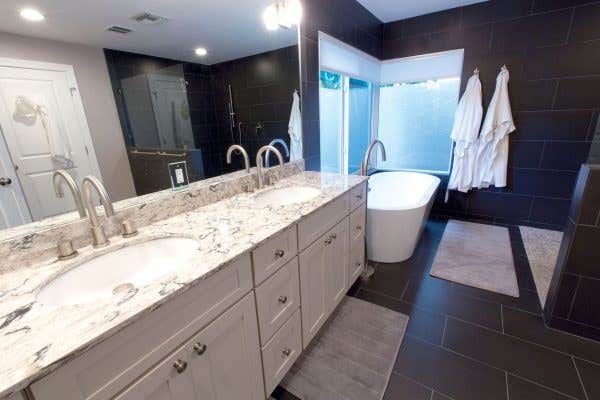 Finally, consider style. What is the look you're trying to achieve with your bathroom? A clean and bright design is often a safe choice as bathrooms tend to be small or limited on lighting. Planning the overall aesthetic of your design will be a driving force with many decisions you make for your project.
Re-Imagine Your Home's Main Bathroom Vanity
With a barrage of design inspiration from television and websites, it's easy to feel overwhelmed by trends. How do you translate your Pinterest goals into a real bathroom? You begin by finding a design that works best with your lifestyle. Our designer offered three tips to help with deciding if a bathroom trend is right for you:
Find the Right Trends for You – Don't feel pressured to follow trends that don't work with your bathroom usage or storage desires. Assessing the items that you keep in your bathroom cabinets will help you know if you need a larger item like a base vanity or cream closet.
Try the Unexpected – Discuss unique storage options with your CliqStudios designer and don't be afraid to throw in the unexpected. For example, if you love to read while soaking in the tub, consider adding a small cabinet to use as a book case.
Experiment Beyond Vanity Cabinets – Semi custom cabinets have great innovative options for bathroom storage, too. You aren't limited by just two sinks and a center drawer. Instead, work with your designer to get creative. For example, pull-out spice racks are the perfect solution for combs and canisters.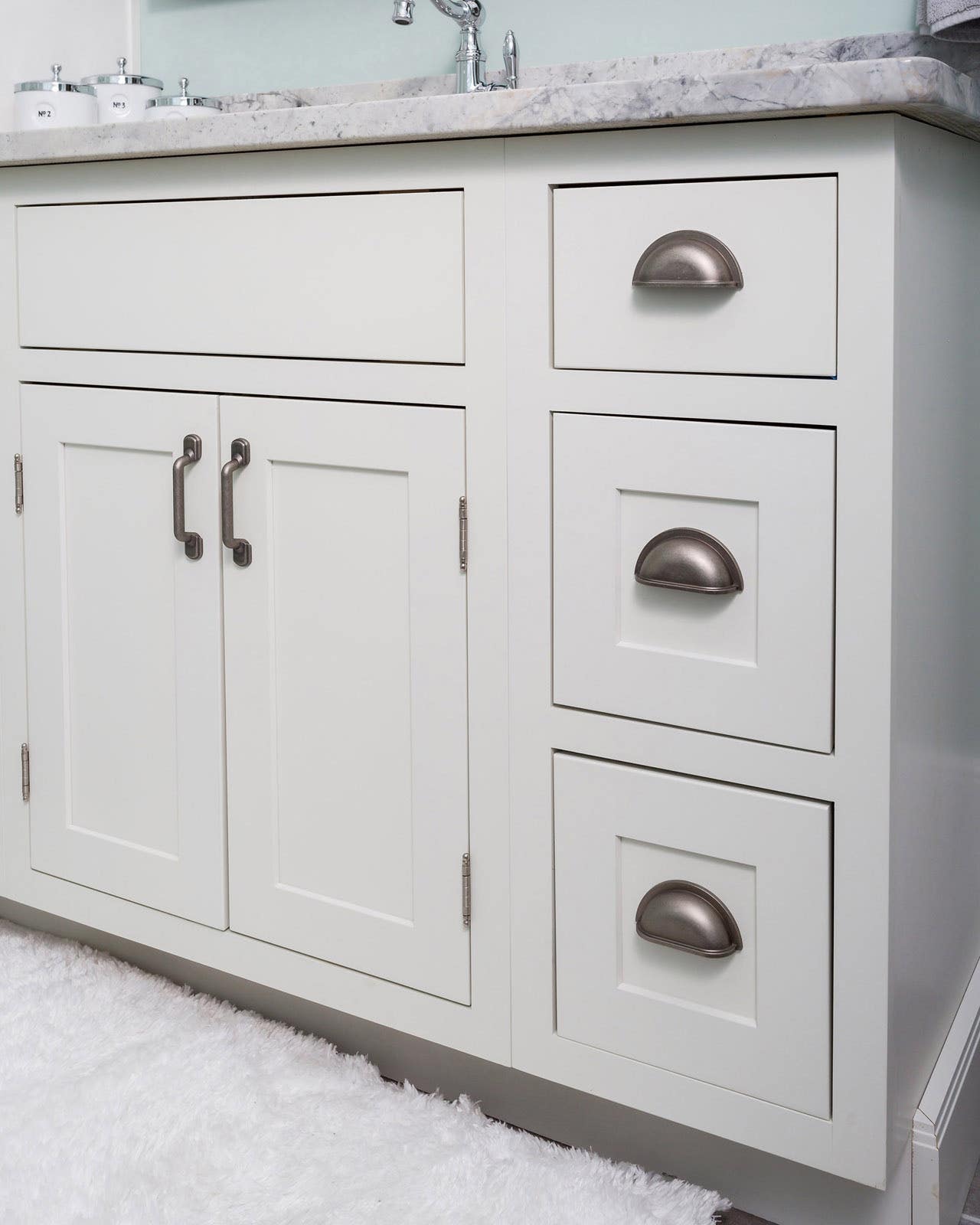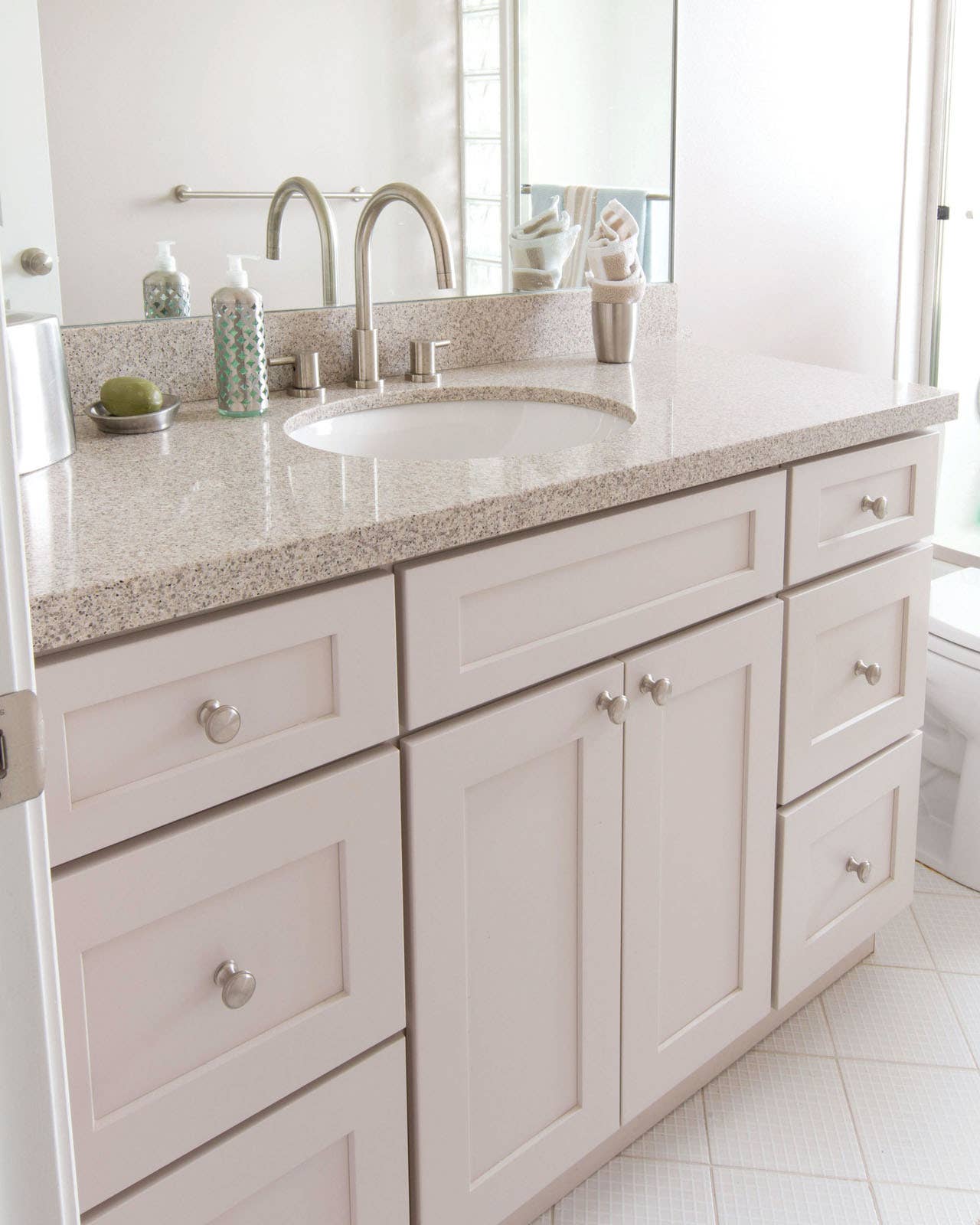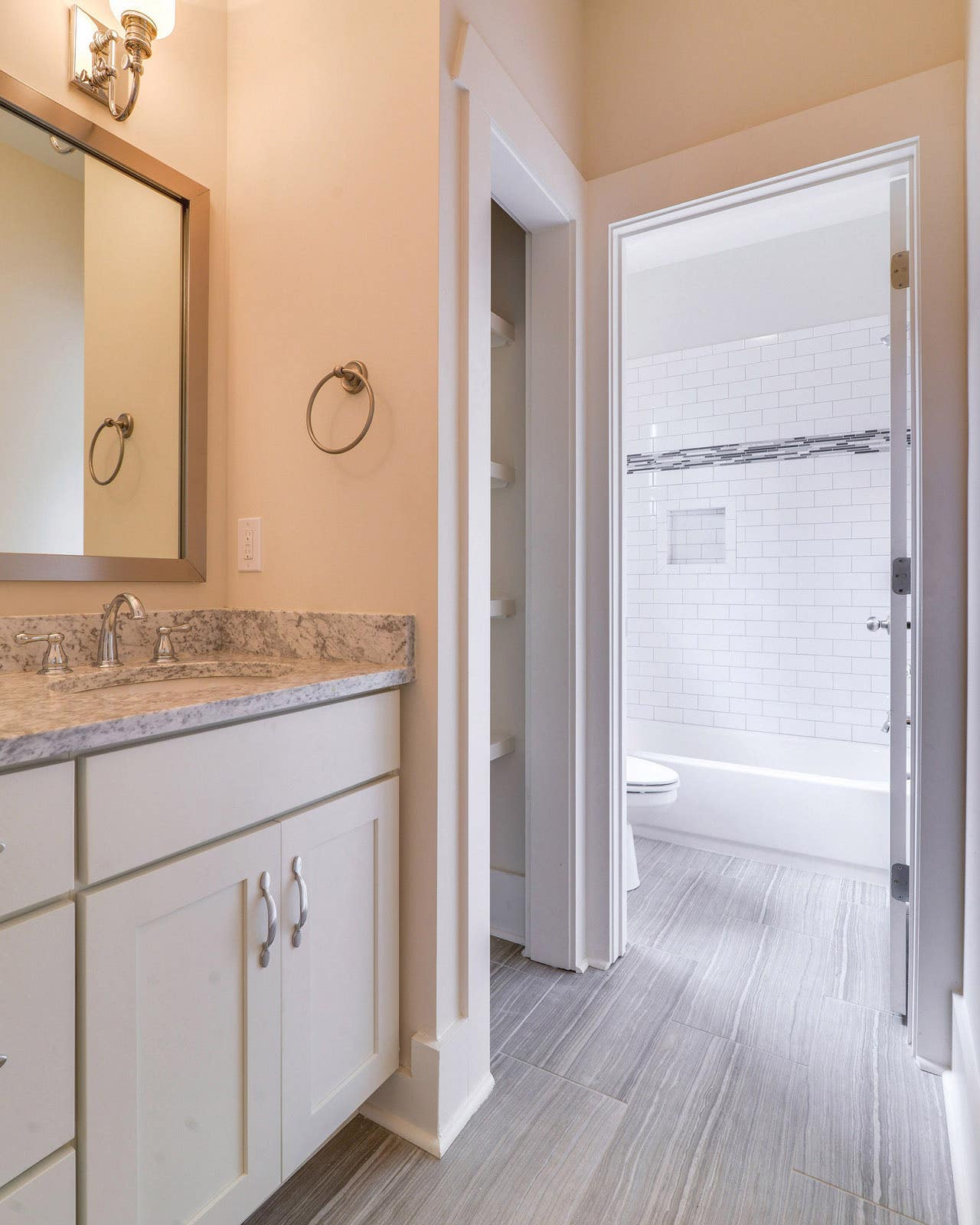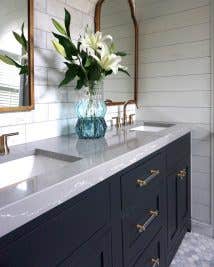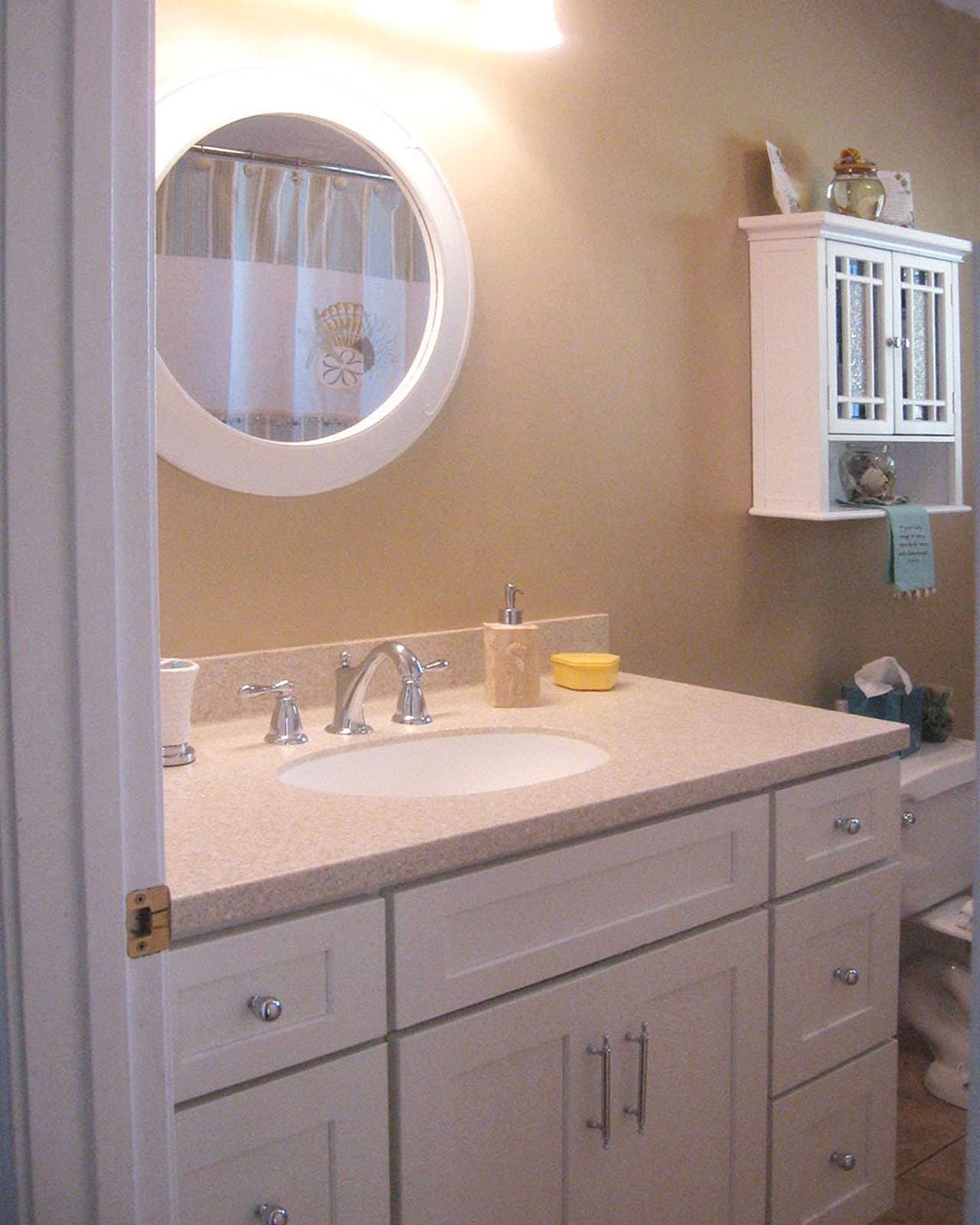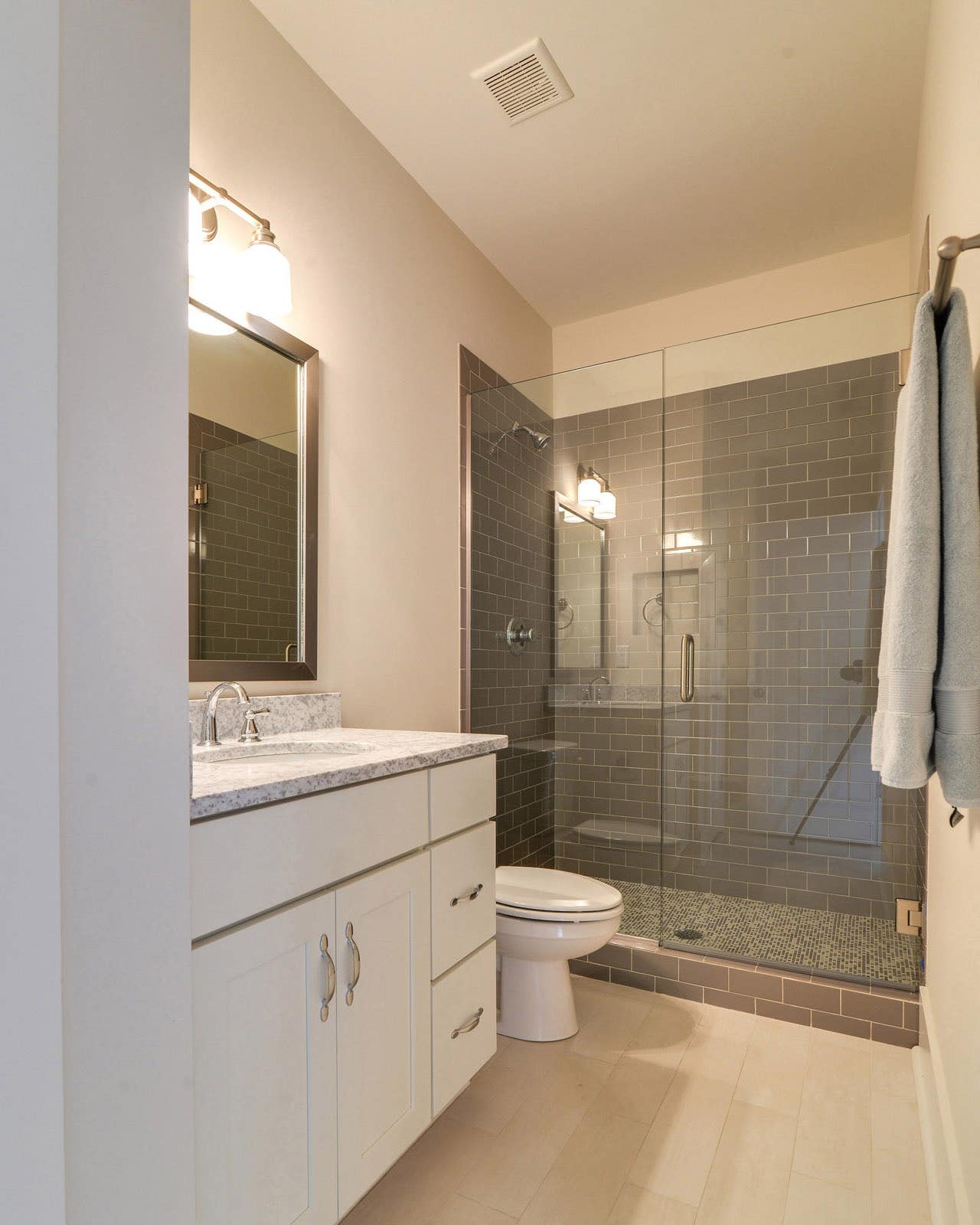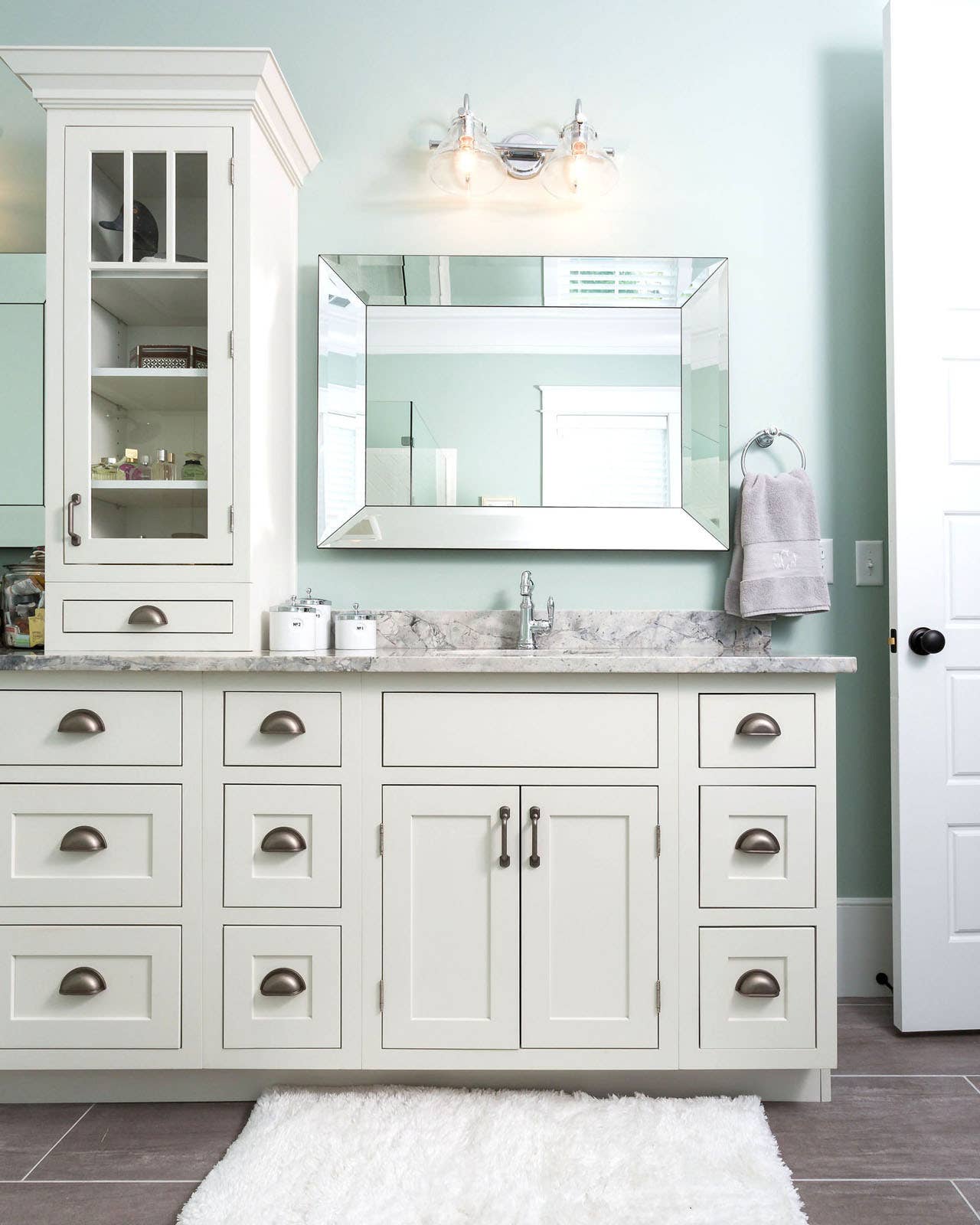 Make Room for a Double Sink Vanity
A double sink bathroom cabinet is a perfect solution in a busy household, providing multiple areas for people to go about their routine.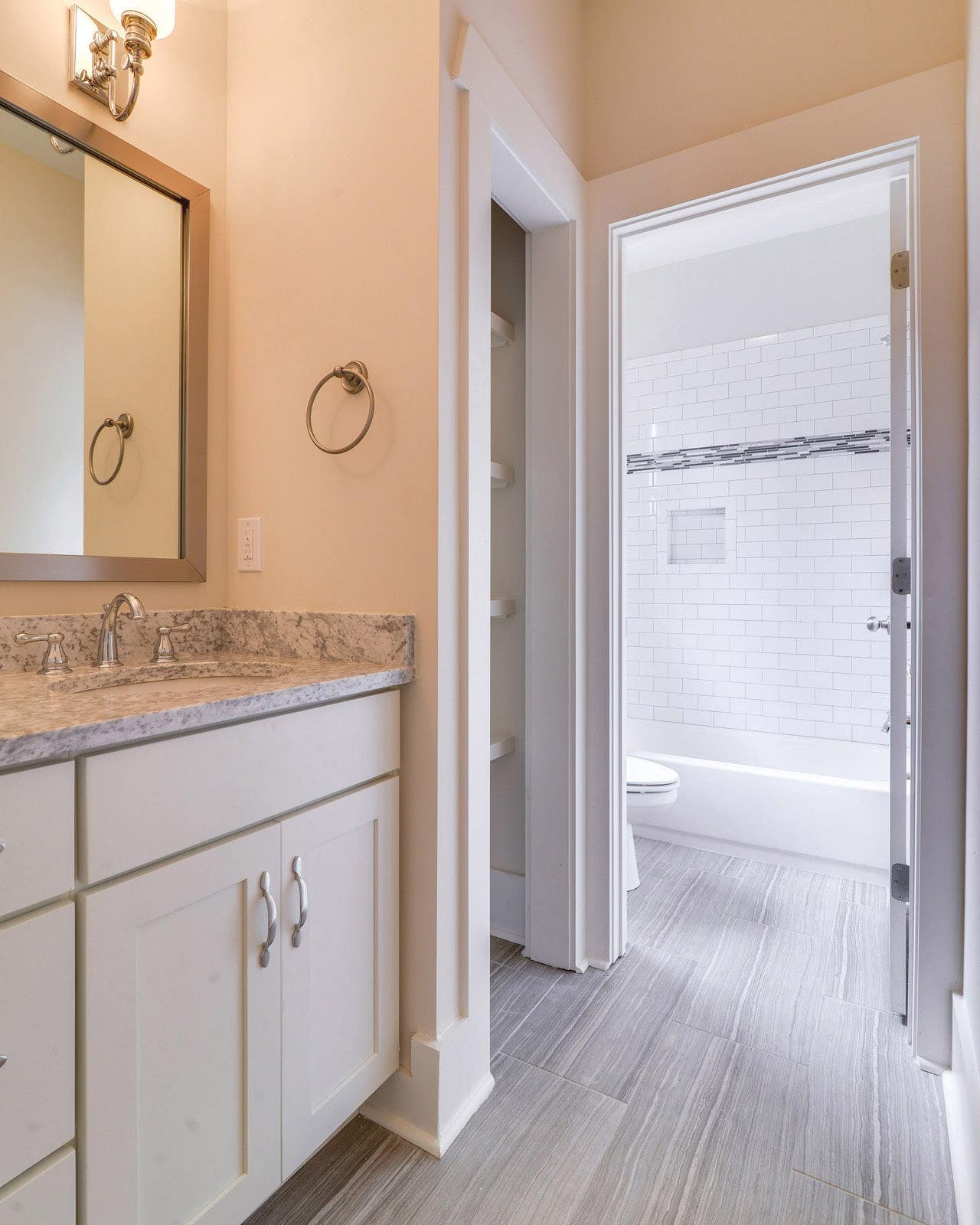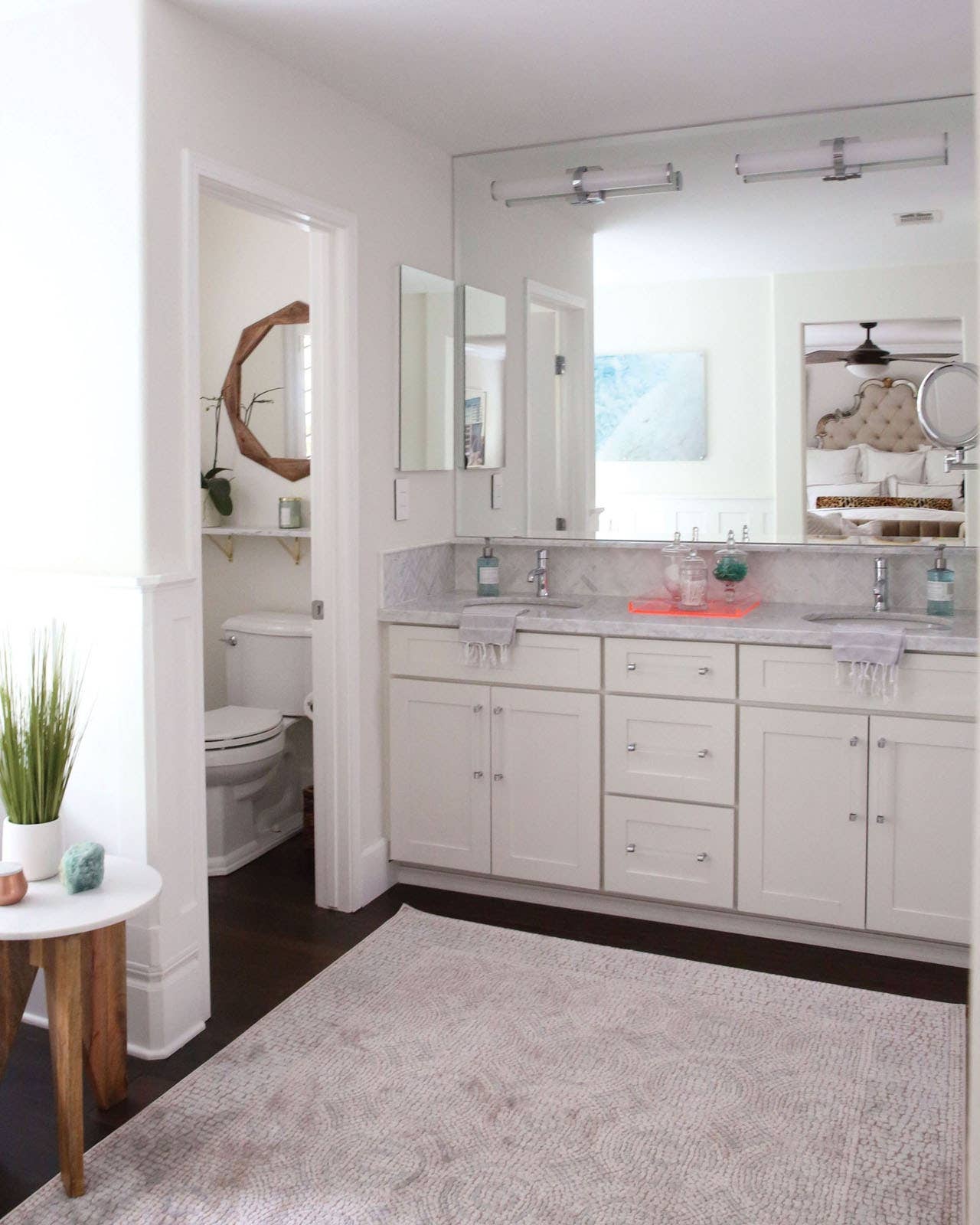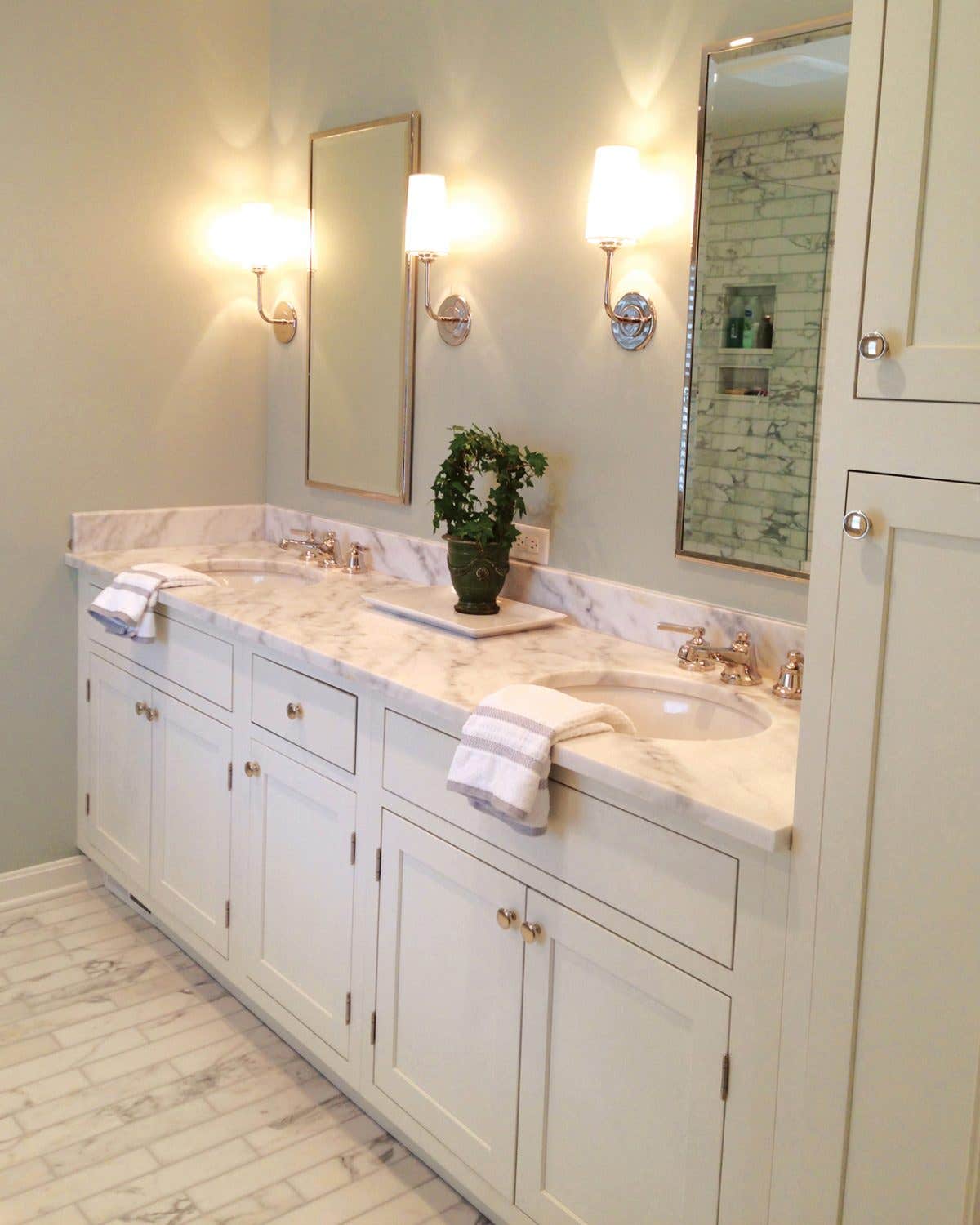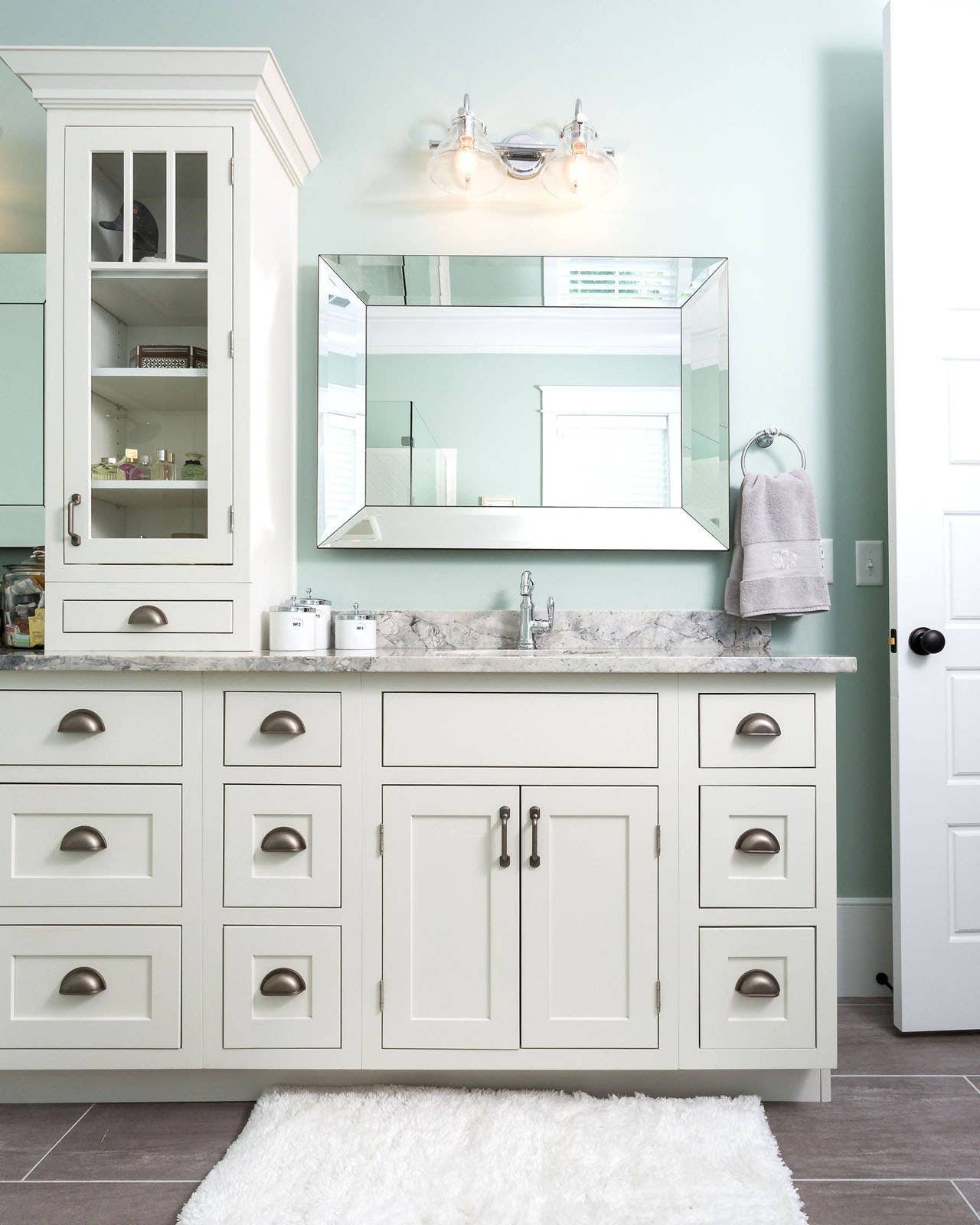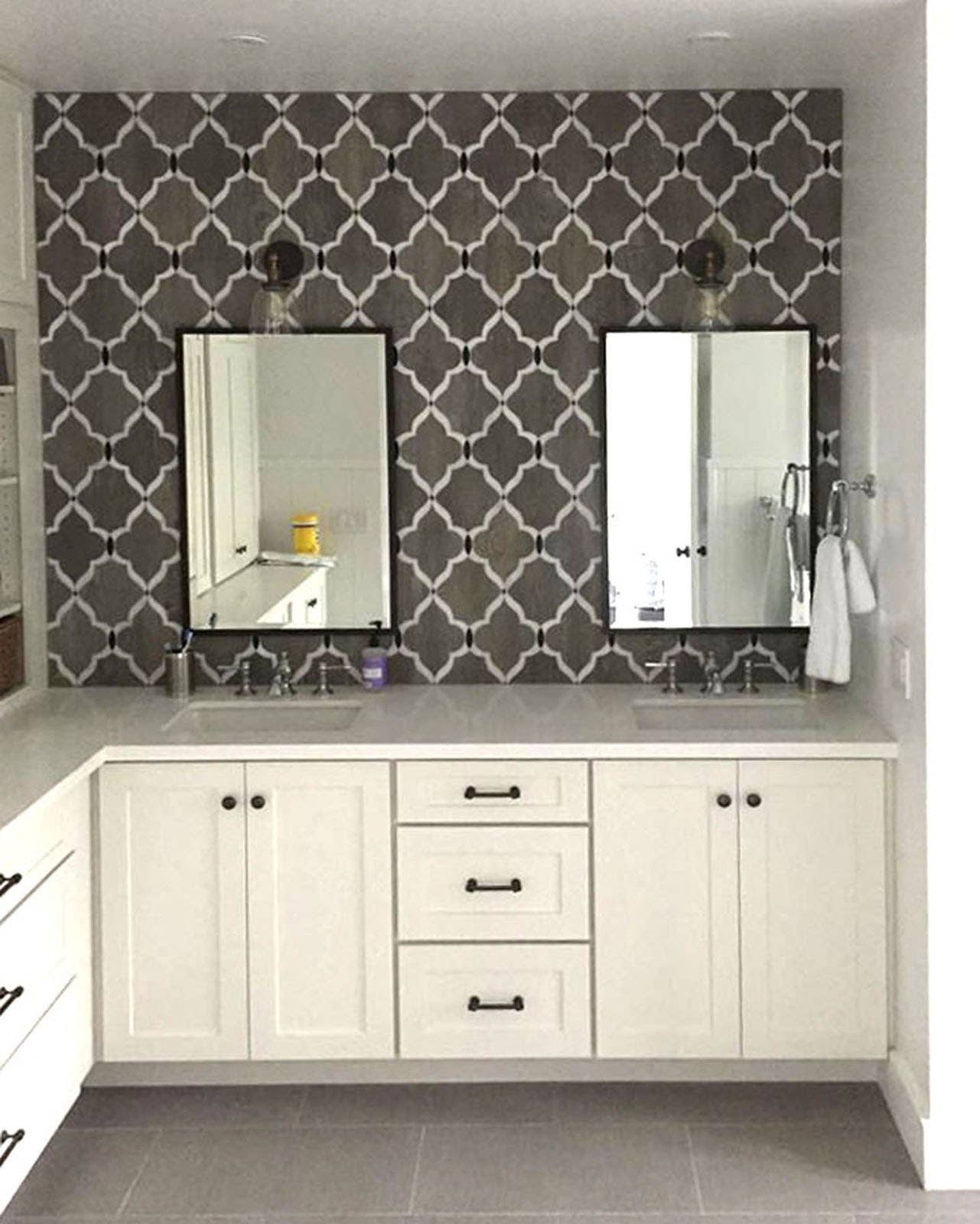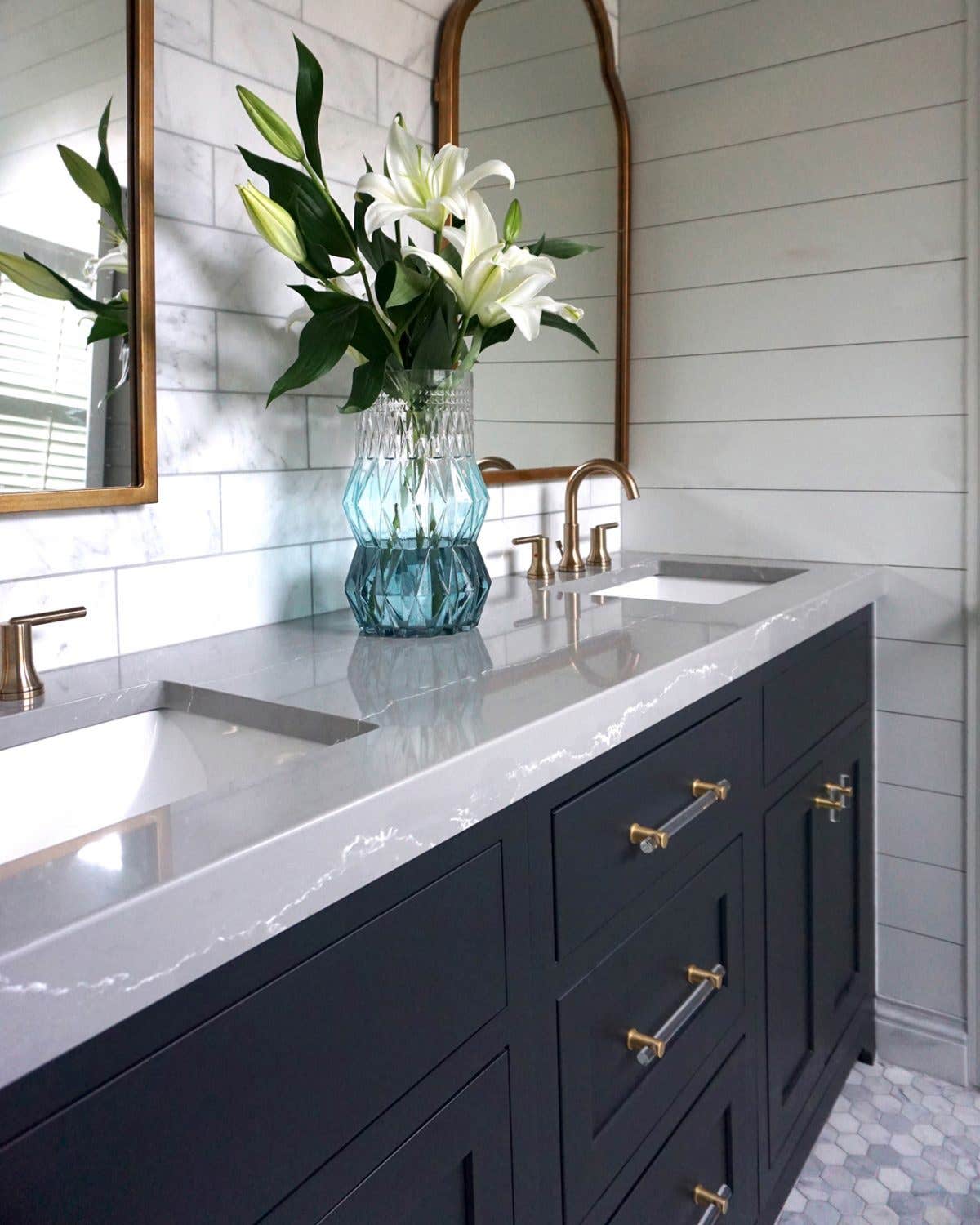 The most ideal size for a double sink is 64" with an 18" to 24" cabinet drawer base between the two sinks. Make sure that a double sink is practical and that you have room to accommodate it comfortably.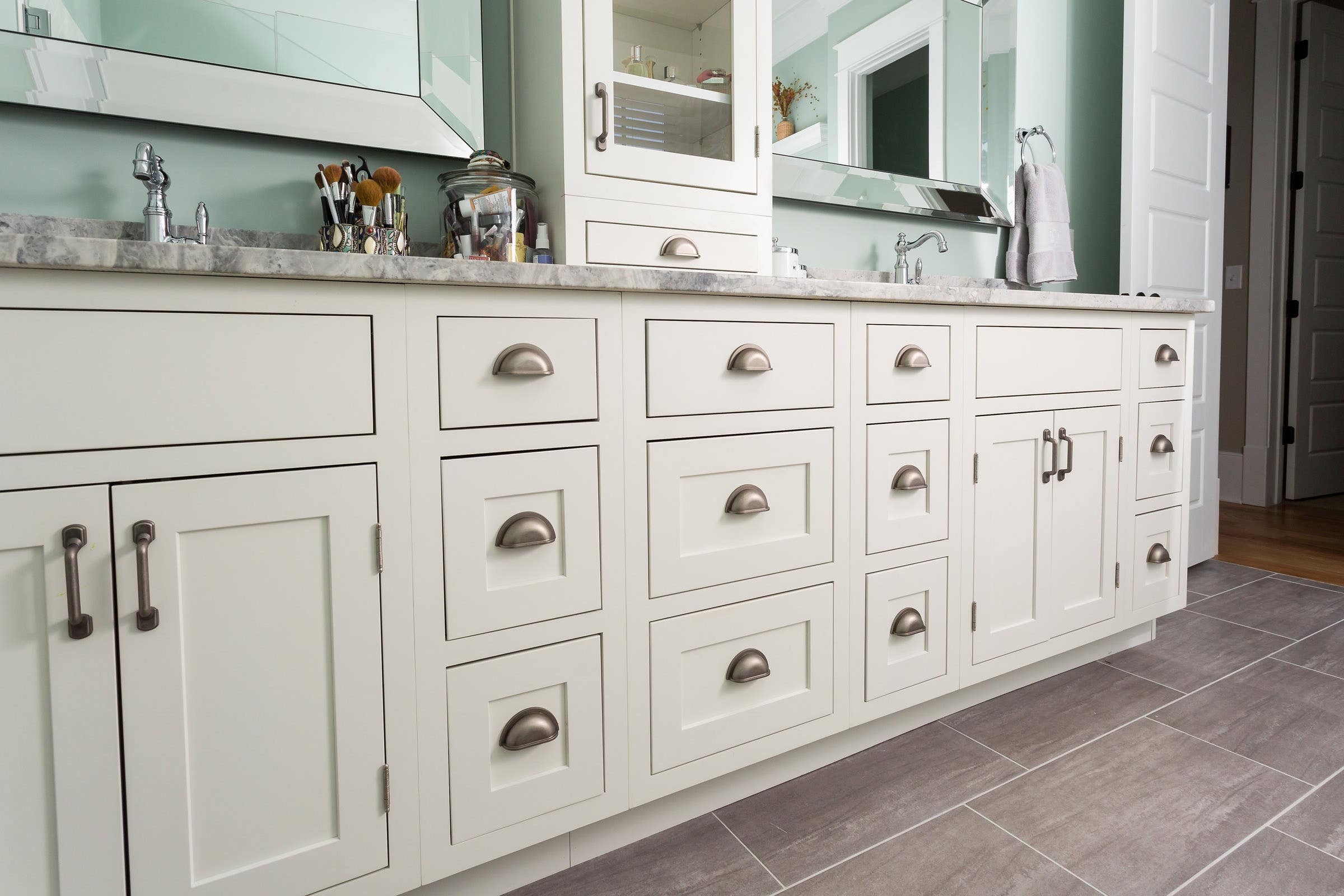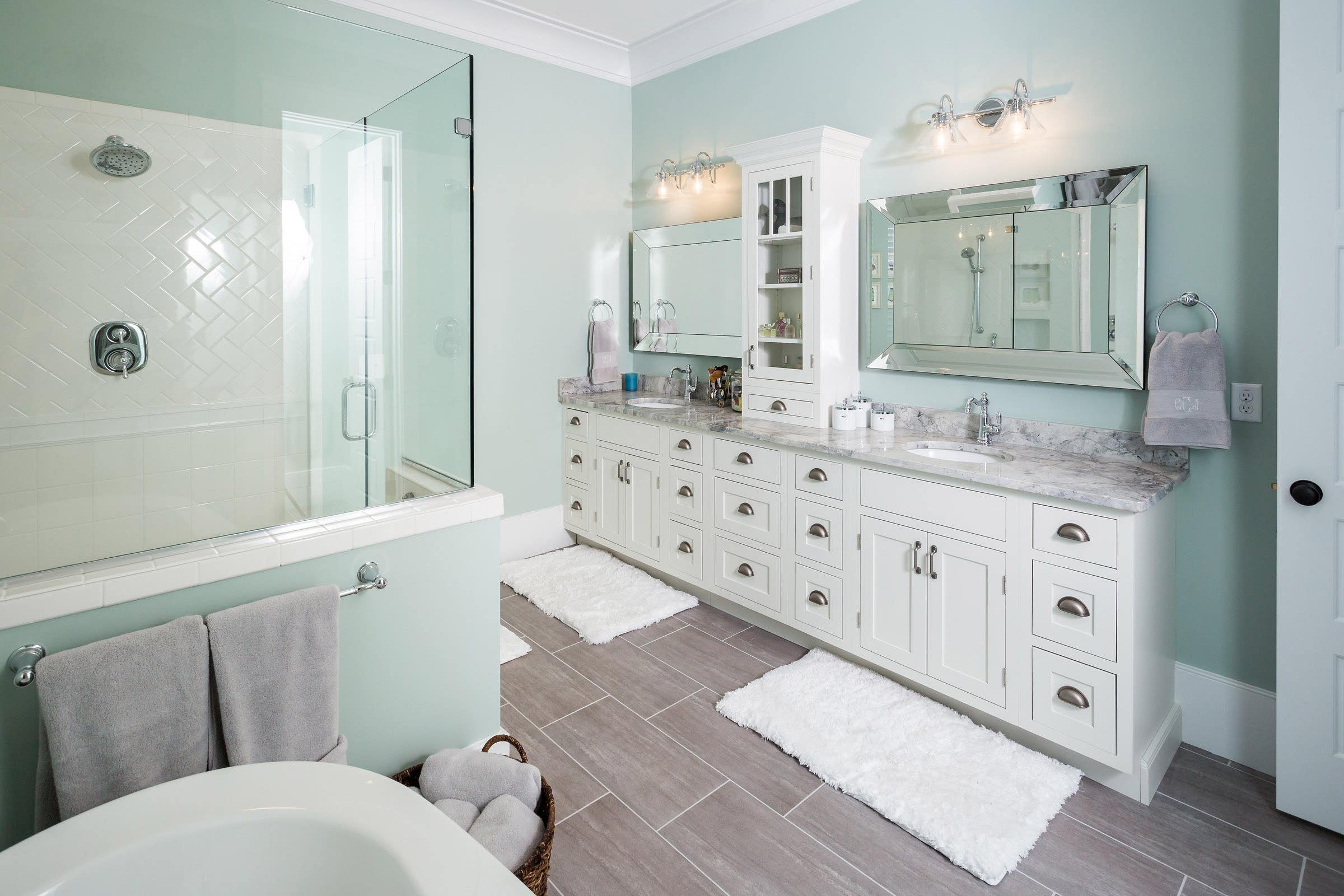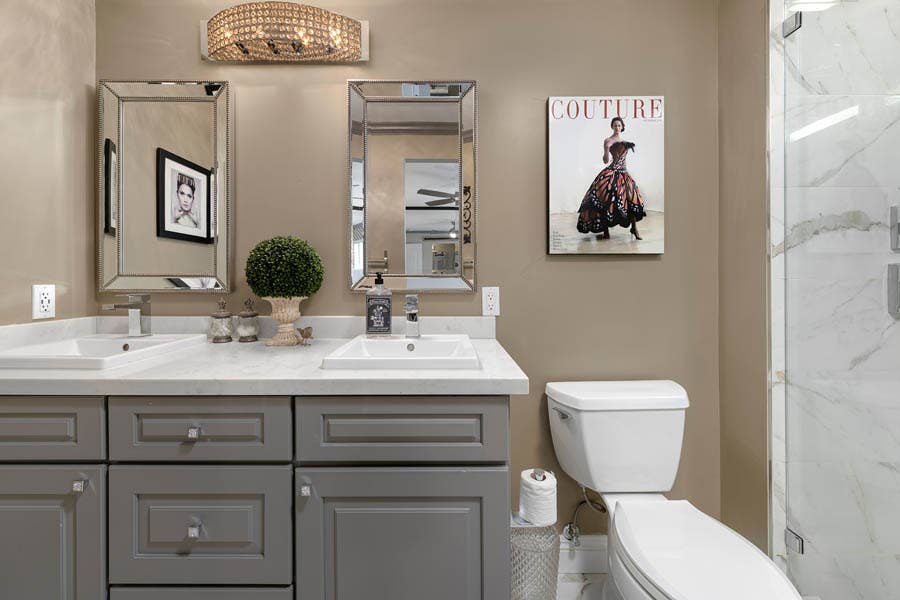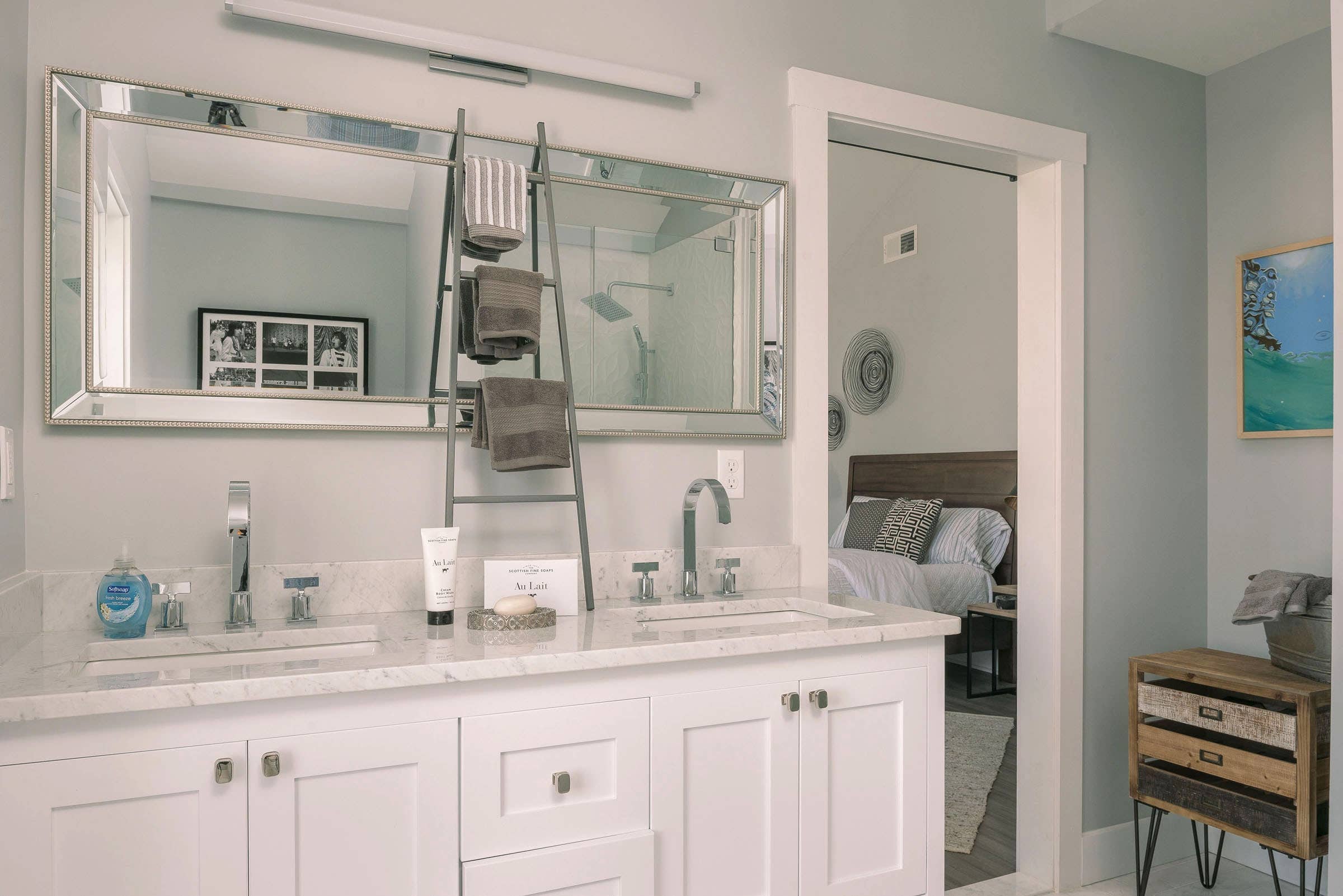 Explore Storage Cabinets for a Half-Bath
According to This Old House, a half-bath needs to contain a toilet, a sink, and a mirror. A half-bath need not be a large space, but you want to consider what will make the room welcoming and functional for your guests.
Having useful storage is a great way to maximize the space, concealing spare supplies until needed. For guest staying the night, allow for extra counter space to lay out their bathroom items, as many will opt to not store things away in drawers.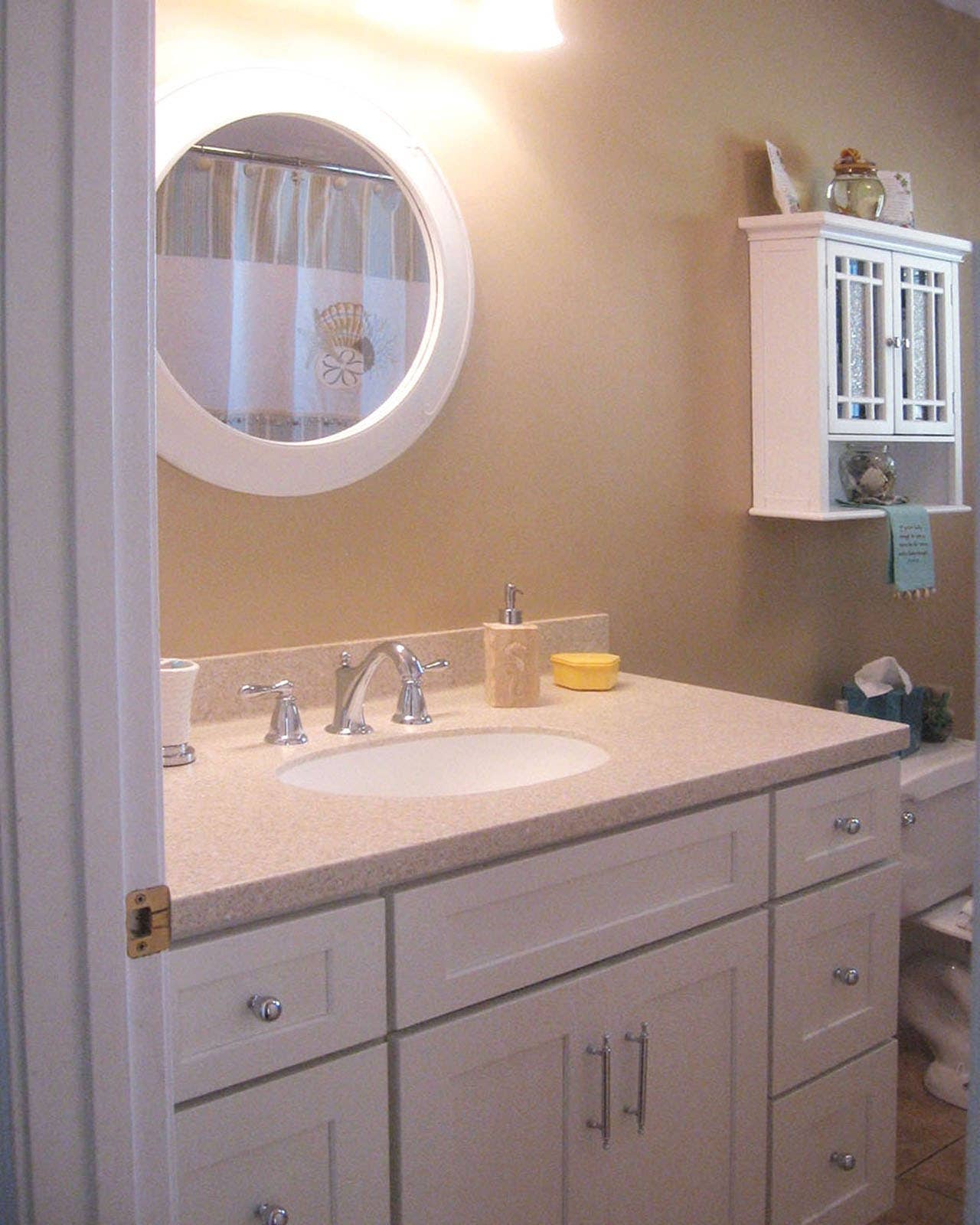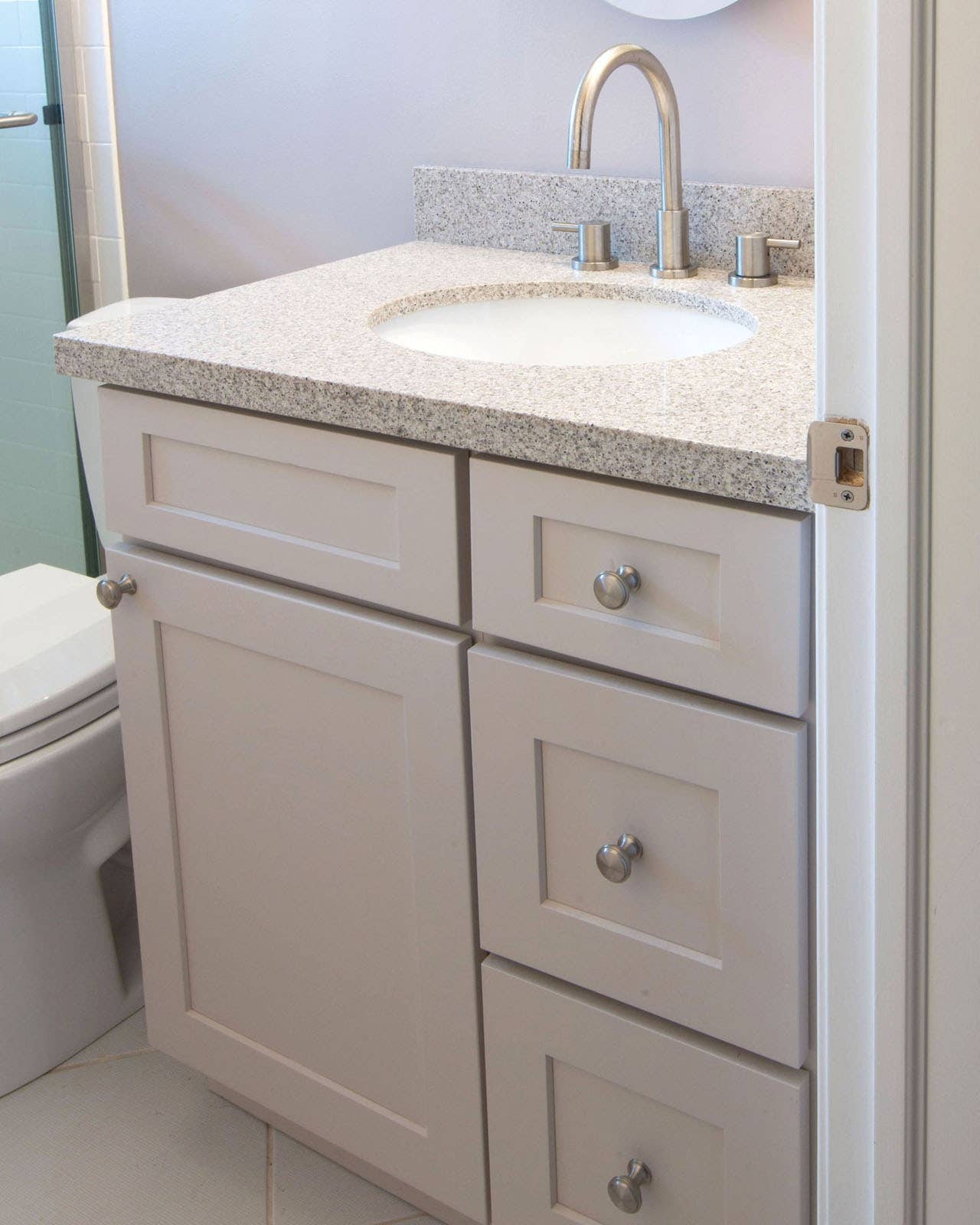 Consider Bath Cabinets as a Built-in Dressing Table
Using bath cabinets as a built-in dressing table is a great option for homeowners looking for a place to slow down while getting ready.
"Really sit down and ask yourself if you're going to use this or is this just for show? You have to figure out how you're going to use it and how the space evolves overtime," our designer added.
If you do decide to incorporate a dressing table into your design, make sure you have room for the proper lighting. "You really need two side lights to prevent shadows."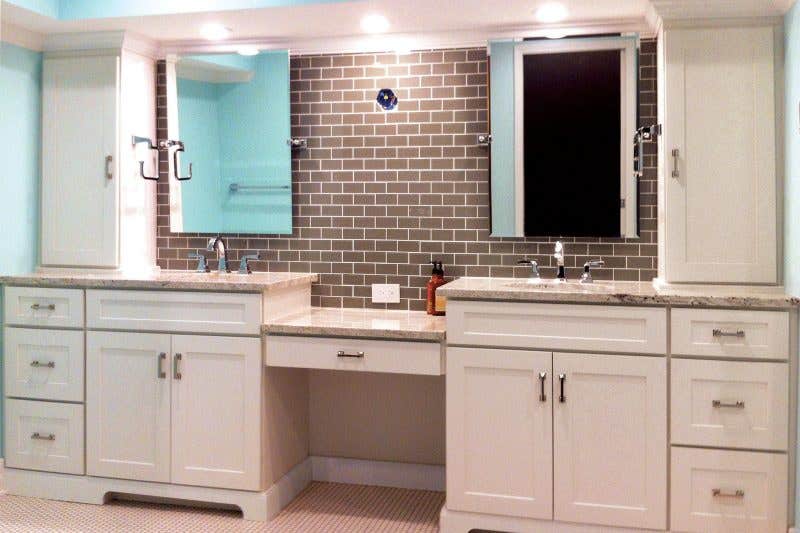 Frequently Asked Questions
How to organize bathroom cabinets
Organizing what goes into bathroom cabinet is very personal. It can also depend on how much space you have. Evaluate with what you used daily, weekly and monthly and that can be a guide to how to organize the valuable space of bath cabinets.
How to install bathroom cabinet
Bathroom cabinet installs the same as standard kitchen cabinets.
What color bathroom cabinets are in style
White is still the number one bathroom color because it's neutral and safe - which is a good choice for an expensive project. But really the color you select is up to you.
What type of paint to use on bathroom cabinets
If you are researching painted cabinets it's best to start at your local paint retailer. There are many, many options to select from beginning with what type of paint; water or oil based.
Where to buy bathroom storage cabinets
Bathroom cabinets can be purchased at many big box retailers, brick and mortar stores and online retailers. The choices, styles, colors, finishes and sizes are almost limitless.
Are kitchen and bathroom cabinets the same
For the most part yes, kitchen and bathroom cabinets are the same. There are some nuances such as depth. Most bathroom cabinets will be 21" (or less) in depth.
How to choose bathroom cabinets
Selecting anything for a major purchase is time consuming and require research. Do your homework and because you will discover that the choices, styles, colors, finishes and sizes are almost limitless.
What type of paint is best for bathroom cabinets
Before you decide on a paint for your cabinets, you should consult a local paint retailer. There are so many options, beginning with the type of paint (oil or water-based).
Where to buy bathroom cabinets
Bathroom cabinets can be purchased online, from local stores, and big box retailers. The options are endless!