RTA CABINETS
RTA cabinets, also known as Ready-to-Assemble cabinets, are our most affordable cabinets. They are easy to assemble, come with a 5-year warranty and ship in as little as two weeks. Shop by RTA cabinet styles and finishes to find the best option for your project. Door style pricing is based on a 10x10 RTA kitchen cabinet design.
Find Your Style
RTA Cabinets
Ready-to-assemble cabinets are a terrific and affordable choice for a kitchen remodel. Browse below to find the right style and finish for your space!
Gallery
Project Inspiration
Find kitchen and bath design inspiration in the CliqStudios project Gallery. Find endless styles and color combinations to pique your interest and stir creativity. Explore RTA cabinet designs in styles ranging from traditional to eclectic.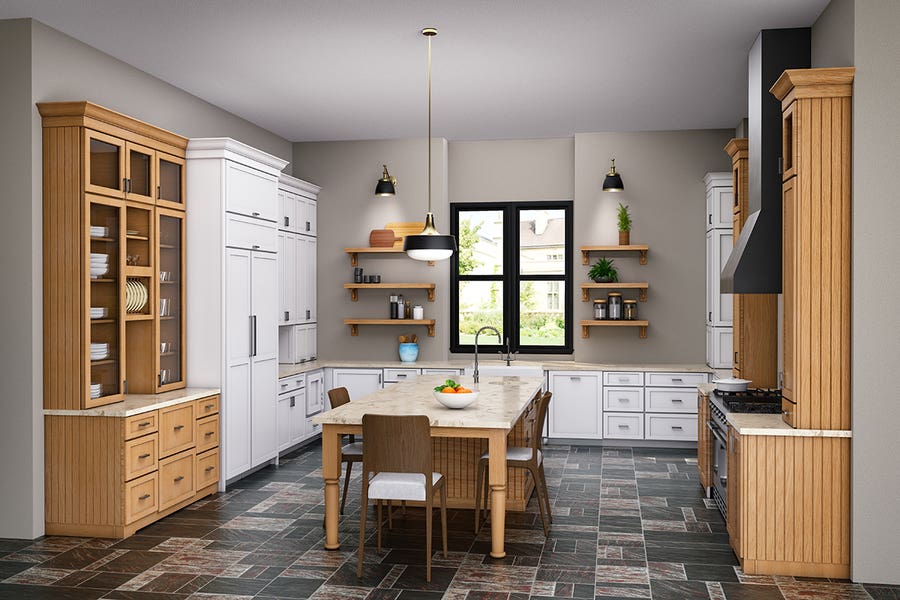 Frequently Asked Questions
What are RTA cabinets?
RTA cabinets, also referred to as Ready-to-Assemble cabinets arrive unassembled, in flat-packs and are built by homeowners or professionals on site.
Are RTA cabinets high quality?
Yes! RTA cabinets from CliqStudios feature all-plywood cabinet construction, dovetail joints, hardwood drawer boxes with soft-close doors and drawers
Why are RTA cabinets more affordable?
RTA cabinets are often more affordable because there is no factory assembly and shipping is more economical than fully-assembled cabinets.
How do I assemble RTA cabinets?
RTA cabinets arrive with all the required pieces for easy assembly. Our easy-to-use interlocking box system makes assembly a snap!