3 Min. Read
When you need a kitchen remodel on a small budget, how do you keep costs down while gaining function and style? Even small kitchen remodels can get expensive, so it's important to keep a tight budget. Sometimes it's hard to determine what design choices will save money and which won't, so here are 7 ideas to help you economically remodel your small kitchen on a small budget.
---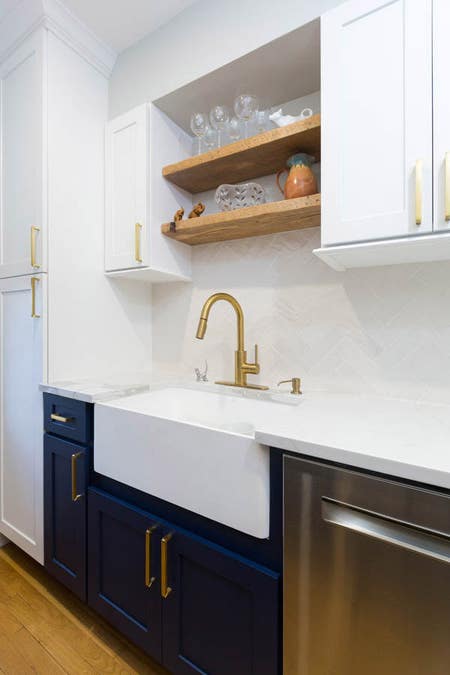 ---
1. Shorter Wall Cabinets
Using shorter wall cabinets may sound over-simplified, but it will save you money. Some benefits are obviously the lower cost, and leaving space between the cabinets and ceiling helps the kitchen feel less crowded. Top it off with a small crown molding and you've created an elegant kitchen that feels more spacious.
2. Standard Appliances
When remodeling, many homeowners desire built-in appliances for a more integrated look. Although this creates a beautiful aesthetic, these specialized appliances will cost more along with the labor to install them. For appliances like microwaves, try using a microwave shelf base cabinet to conceal it for less.
3. Minimize Drawers & Accessories
Take stock of the absolute necessities like drawers you need for storing silverware or roll-out trays for pots, pans, and small appliances. Outside of these needs, reduce the number of extra drawers and interior storage solutions in your kitchen design. Accessories lead the way in being one of the most expensive upgrades a kitchen remodel can get with drawers close behind.
4. Choose an Economical Countertop
Countertops are an easy place to gain some ground in keeping your budget down. Shop the less expensive granite and quartz options. These will be minimal in color and patterns, but still provide a polished look. If stone countertops aren't a necessity for you, explore laminate options. You will find anything from basic colors to staggering stone-like imitations for a fraction of the price.
5. Use Floating Shelves
Open up your kitchen remodel with some beautiful floating shelves. Not only are they a huge trend in kitchen design, but shelves add interest by allowing you to show off décor and distinctive dishware. Replacing some wall cabinets with shelves will save you even more money. Other benefits include their minimal design and ability to complement the finish of other furniture pieces like stools or a dining room set.
6. Select Lighter Standard Finishes
Most kitchen cabinet companies offer multiple tiers of finishes. Within these options are typically standard and upgraded finishes. Stay under budget by choosing colors from the standard finish group. Depending on the manufacturer, higher tiers of finishes can increase pricing anywhere from 10-30%. Select lighter colors in the standard group to not only save money, but give your kitchen a larger appearance.
7. Consider RTA Cabinets & DIY Install
Ready-to-assemble cabinets are a great option for anyone on a small budget. If you apply the preceding tips to RTA cabinet lines, there is no doubt your kitchen remodel will be less expensive. By using a cabinet line with fewer options that comes flat-packed you will save the cost it would've taken to assemble the cabinetry. DIY installation will also help you with your budget as long as you have the time and tools to take it on.
---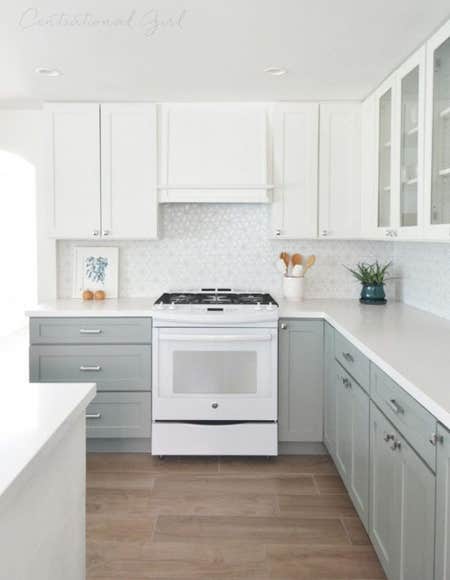 ---
At the end of the day, it's your decision on how many of these recommendations you take advantage of. Implement more and you will see an higher increase in savings. If you would like more money-saving kitchen remodel tips, talk to a CliqStudios kitchen designer today!