The biggest factor in getting your kitchen remodeling project underway is determining a budget. It's important to make one that works for your financial situation and the quality of kitchen you want. Determining your kitchen remodeling budget shouldn't be taken lightly or made hastily. This is especially true because the kitchen is often the center of any household and is the room that sees the most action. To help you understand how to start a remodeling budget, we put together a few quick tips for you to get the most out of your project.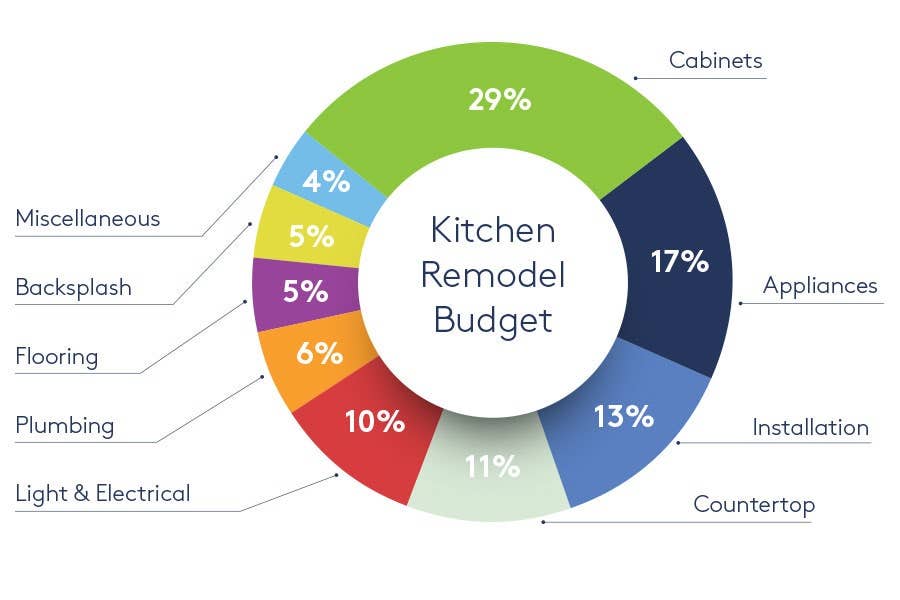 What Does a Kitchen Remodel Cost?
An average, medium-sized kitchen remodel, can reasonably cost anywhere from $20,000 – $50,000. Every budget will vary depending on things like the size of a project, materials used, and even where you are located. Your individual budget will depend specifically on your households needs. This chart is a good example of a budget breakdown. Kitchen cabinets make up about 29% of a kitchen remodeling budget.
What Do Kitchen Cabinets Cost?
Kitchen cabinets can cost between $3,000 and $30,000. The variation of price comes from differences in materials, quality, and where you purchase them.
However, finding the right cabinets for your household is about more than price. It's important to find cabinets that suit your style and fit your needs in terms of storage, function, and durability.