How do you know the online cabinet company you're looking at is the right one to buy cabinets from? Today, there are so many options to choose from. With all the noise and flash sales, it can be hard to figure out which ones are credible and offer quality products. That's why we created an online cabinet buyer's guide to help you find a credible cabinet company so you can be confident in your choice.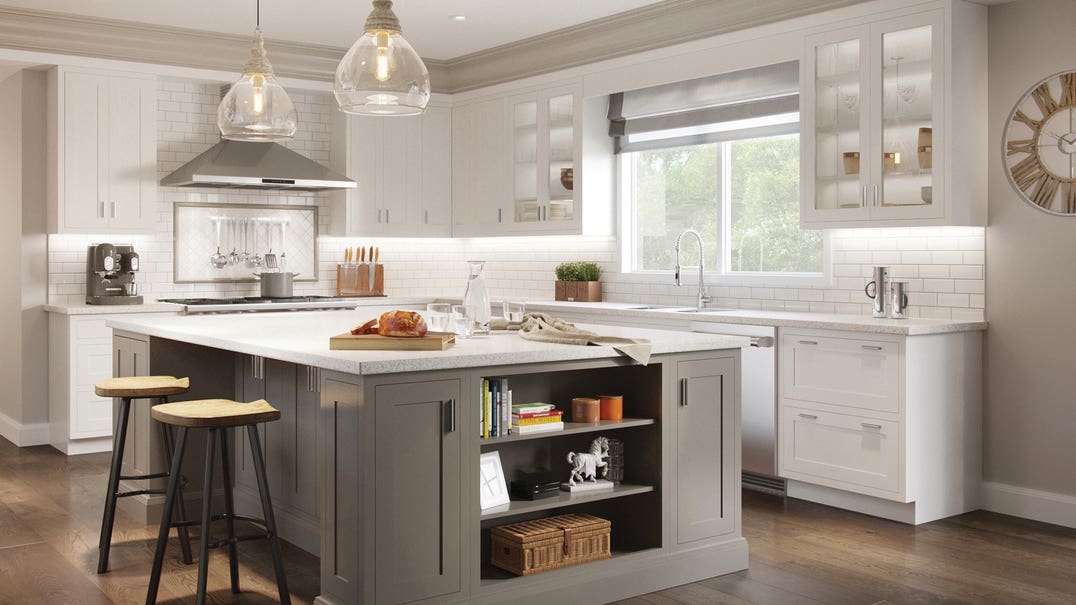 1. Product Transparency
Many cabinet companies like to 'ooh' and 'aah' their audience by showing various after photos, door styles, and finishes. Those are important aspects, but if that's all they show, it should raise a red flag. Cabinet box construction, how the finish is applied, and what the product is made of will tell you if the product is worth your investment or not. Another point of interest should be certifications like KMCA which shows the cabinets hold up to national standards.
2. Designer Accessibility
The ability to talk to a designer before you buy cabinets online is key to a successful project. Designers can often catch things that have been overlooked like a finished side, missing toe kicks, or a cabinet hinged the wrong way. The wait time to talk to a designer should be no more than 1-2 days to get your project started. Additionally, if design services are complimentary, it shows the company you're working with is more interested in earning your trust than earning a few extra bucks.
3. Samples to Touch
Shopping online has many benefits, but a downside can be the inability to touch and feel the product. Make sure you find an online cabinet supplier who can mail you samples of the door styles. This will allow you to see the door construction and the durability of the finish. Outside of touching the product, always check the policies for replacements, inspection, and warranty to make sure your purchase is covered from start to finish.
4. Photos & Reviews
Every online cabinet store should have before and after photos from happy customers. It not only shows the quality and construction of their cabinets, but it acts as proof that the cabinets are a worthy investment. Another resource that's invaluable is third parties like Houzz and the Better Business Bureau. They tell you how this retailer treats their customers and if they're happy with their purchase.
5. Comparable Pricing
Since online cabinet companies tend to get their materials in bulk, it's easier to offer lower prices. Look into whether the local shop's pricing is comparable to your online quote. Pricing is easily one of the highest priorities for most people, and your budget might benefit from choosing an online cabinet company that can cut out the middleman.