3 Min. Read
As you prepare to start your own kitchen remodel, you may be wondering how big a kitchen should be to comfortably fit an island. There are multiple answers for this question because it's based on storage needs and your kitchen layout, whether it's U-shaped, L-shaped, or a galley. However, there are some ideal measurements to guide you based on a comfortable minimum island size.
---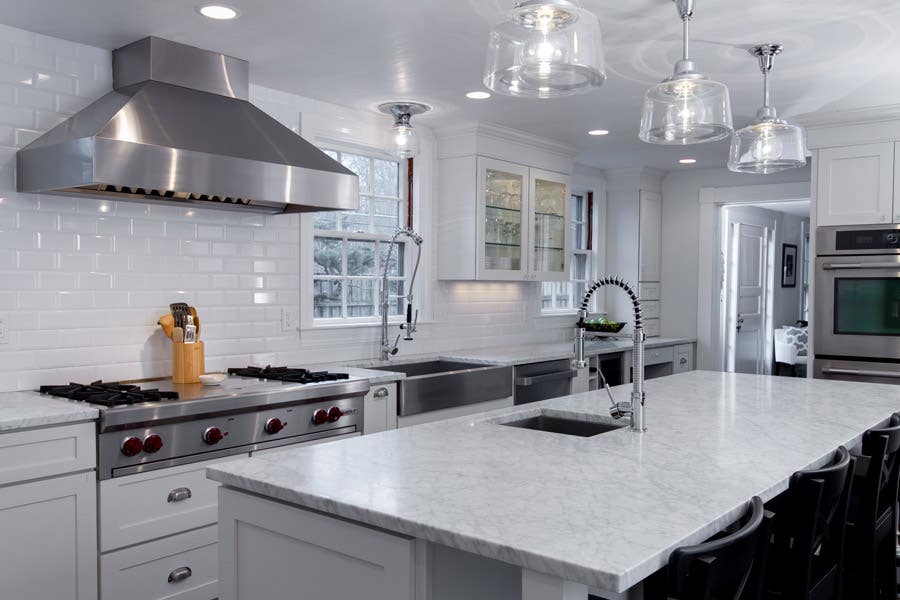 ---
To find out your minimum kitchen size we must start with the basics. Island size and the required walkway size. Both pieces are significant to efficient workflow and accommodating regular kitchen use. Once you have this information, it's easy to figure out the minimum kitchen size.
What's the Recommended Minimum?
Islands
Any hard-working kitchen needs dedicated space to layout ingredients and prep food. As a stand-alone cabinet, islands have some unique design challenges. Not only do they need enough space for tasks like baking and chopping, but they also need to prevent potential kitchen hazards.
Minimum standard depth for an island should be around 30". Having some extra depth provides a barrier against curious little hands trying to touch sharp utensils or cooktops. It also gives the cook extra space to spread out materials without tools falling off the countertop. As for width, a minimum of 42" is just big enough for prep work, but 54" is the minimum for islands with cooktops or ovens.
Walkways
Code for many states requires an absolute minimum of 30" for any walkways, especially the kitchen. But, in the kitchen design industry, the NKBA- National Kitchen & Bath Association, has other recommendations that provide a better cooking experience while keeping everyone safe. A safe standard for kitchen walkways is 36" for a one-cook kitchen, or 48" for a two-cook kitchen. For smaller walkways near a refrigerator, make sure the door swing is accounted for.
Kitchen Size
With minimum island and walkway measurements added up, this gives you about a 12' x 10' L-shaped kitchen, plus or minus a few inches. If your kitchen isn't L-shaped, take into account the depth of base cabinets on every wall and the walkway before calculating the island size. If you find your kitchen is smaller and doesn't fit this mold, there are some other options to give you that much-needed prep space.
Try using a rolling cart island that can easily be moved out of the way when not in use. Generally, these rolling islands are more compact and still offer some kitchen storage. If you prefer a stationary option, butcher block tables are great for adding some character and function to the kitchen. Either place it in the kitchen's center or move it to the end of a cabinet run to use as a tabletop or extra seating.
---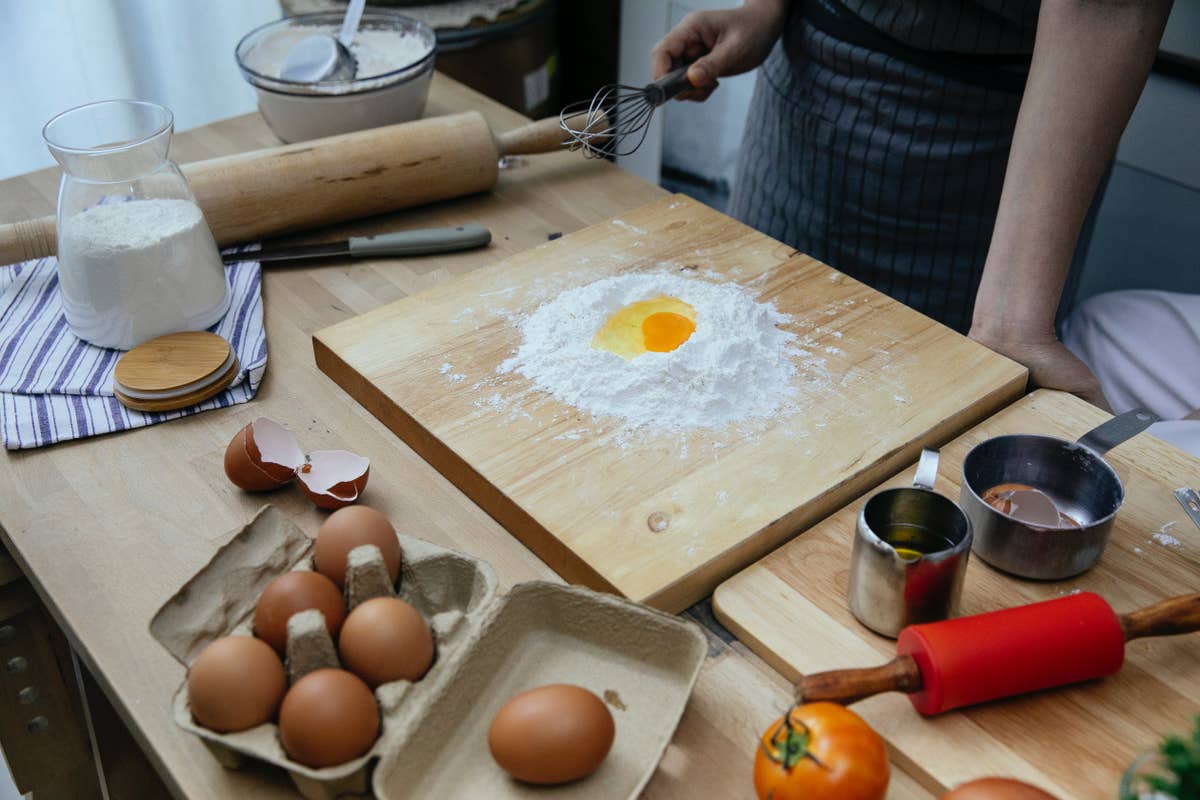 ---
There is no one-size-fits-all option for a kitchen islands. Some homeowners are okay with having smaller islands than others. Just make sure when you choose the island size that you're keeping recommended walkway measurements and kitchen island safety in mind.
Need a designer's opinion? Schedule a Complimentary Design Consultation now!