The countertop market has exploded with different options to suit everyone's needs. There are almost countless options to choose from including wood butcher block tops to marble and soapstone. Even with the variety, every countertop has different strengths and weaknesses. If you're researching what countertop is best for you, make a list of what you need in your new workspace first, and see what aligns best. Here are 7 popular countertops in kitchen remodeling right now.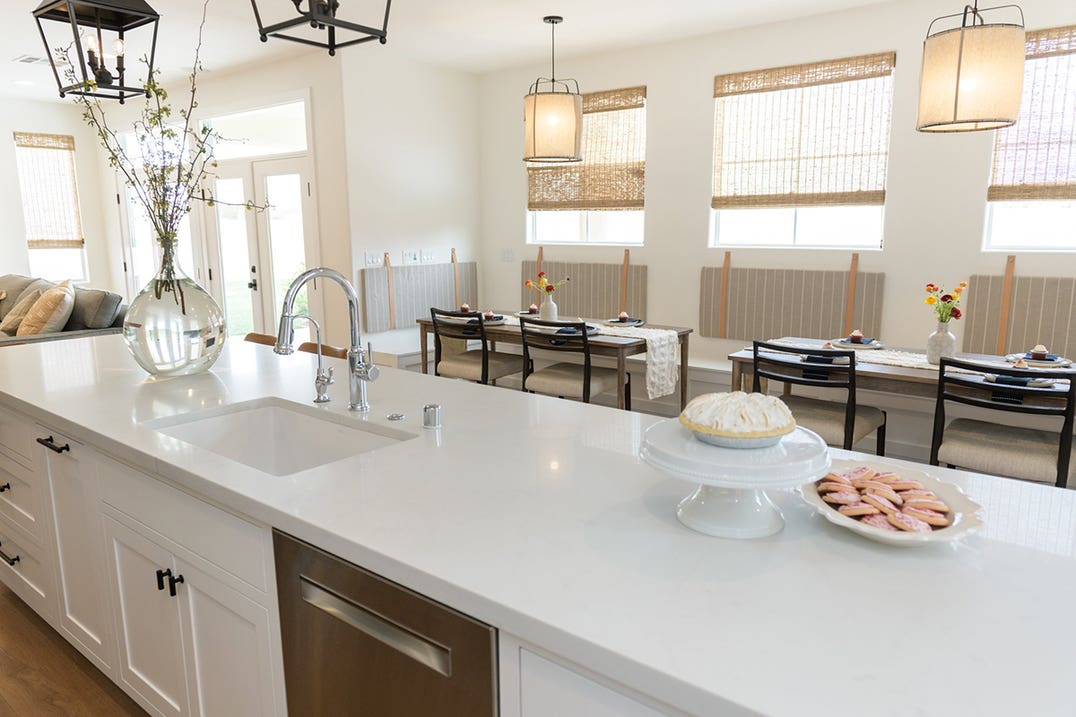 This countertop has been taking the home remodeling industry by storm. Not only is it durable, being made from 93% quartz rock and 7% resin, but certain designs mimic stone. No sealing is required and it's very low maintenance. Companies like Cambria are taking Quartz quality and design options to new heights. Depending on the design you choose it can be more expensive, but with that said, quartz is also customizable for almost any space.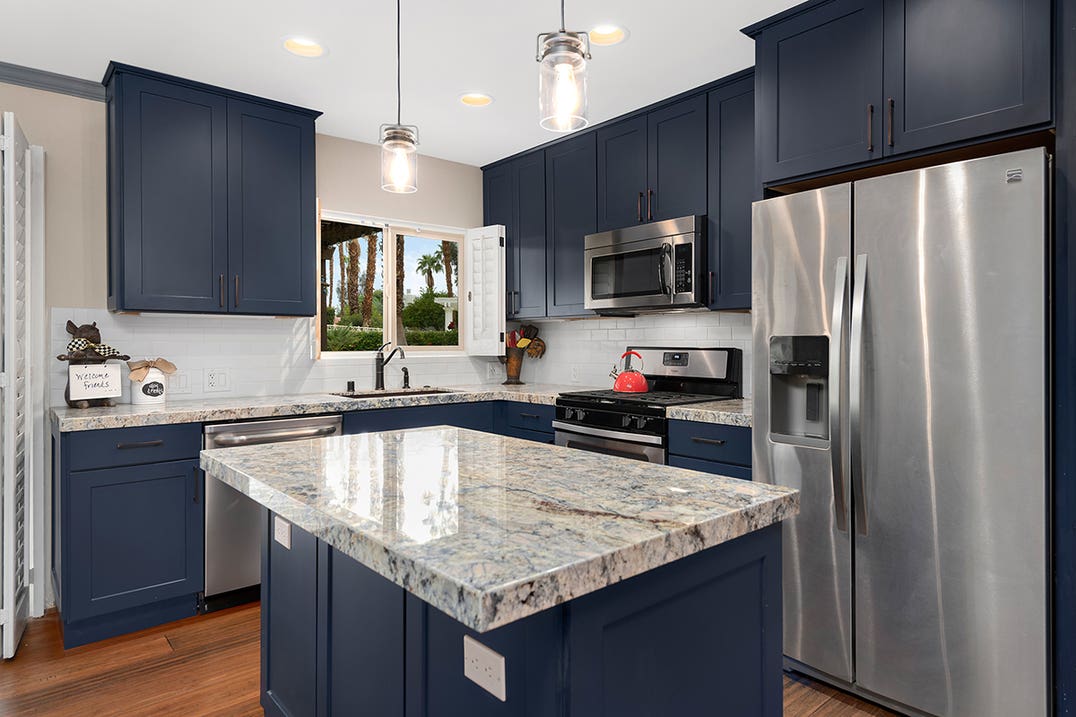 Granite is a classic natural stone surface that's been popular for a long time. Incredible strength with natural veining and variations means each piece is unique, and you can find stone at many different price points. It's virtually maintenance-free, however, some may need to be sealed on a yearly basis. There's a small risk of natural pits and fissures cracking if they are under stress, or if the slab is improperly installed. Overall, this popular option is very immune to most problems and continues to be a great countertop solution.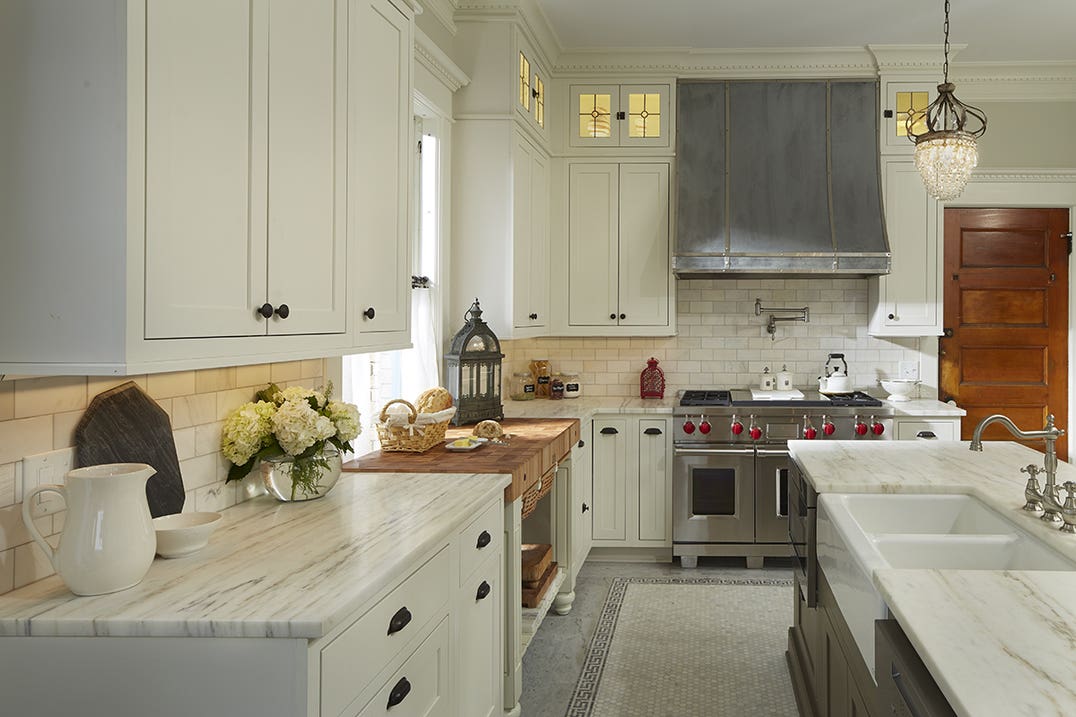 Another beautiful and unique natural stone is marble. Marble is known across the world for its luxurious, high-end look. Just like granite, each piece of marble is completely unique, so you won't find your slab in anyone else's kitchen. Marble can stain, scratch, and it will need to be sealed regularly so it's by no means maintenance-free. As for pricing, with this stone in such high demand, you will find pricing to be moderately high. Marble will always be a lovely option, it just may need a little more care than others.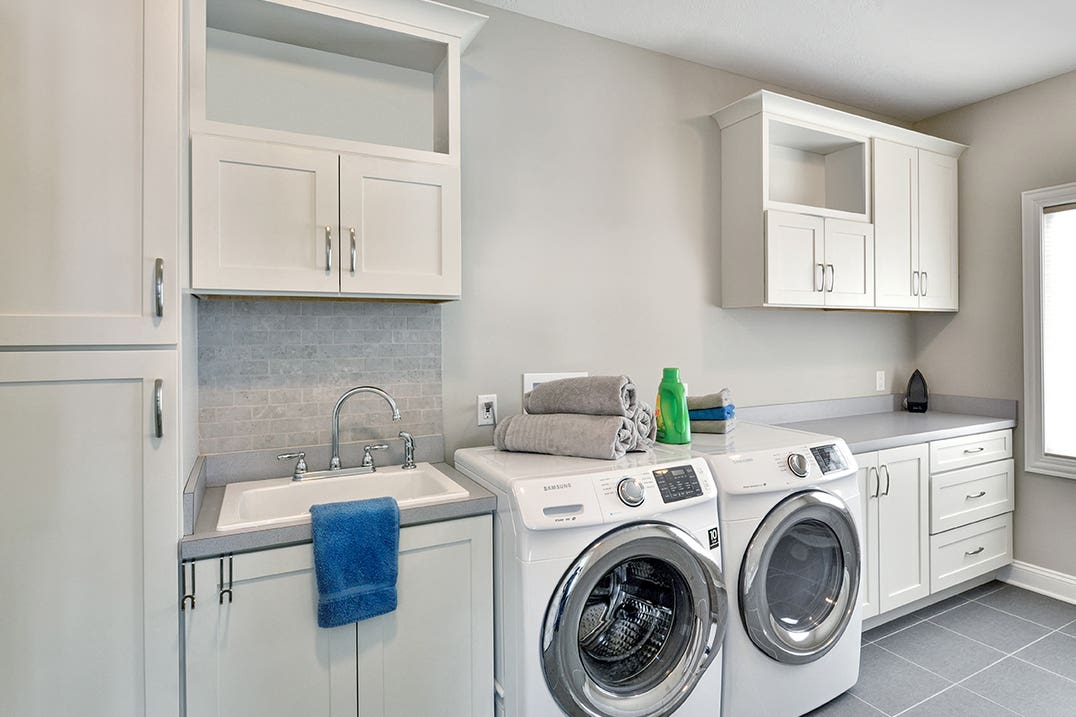 If you're looking for something inexpensive, or DIY-friendly, laminate countertops may be for you. Made from many laminate sheets that are bonded to MDF (medium-density fiberboard), this surface is very easy to clean. There are thousands of colors to choose from, even some convincing stone-like prints that could make you do a double-take. Being that laminate is essentially a plastic-coated paper on MDF, it can scratch, dent, and experience water damage if not properly kept. In the end, laminate is a great option for kitchen remodels with lower budgets or for someone who doesn't want the natural stone or quartz price-tag.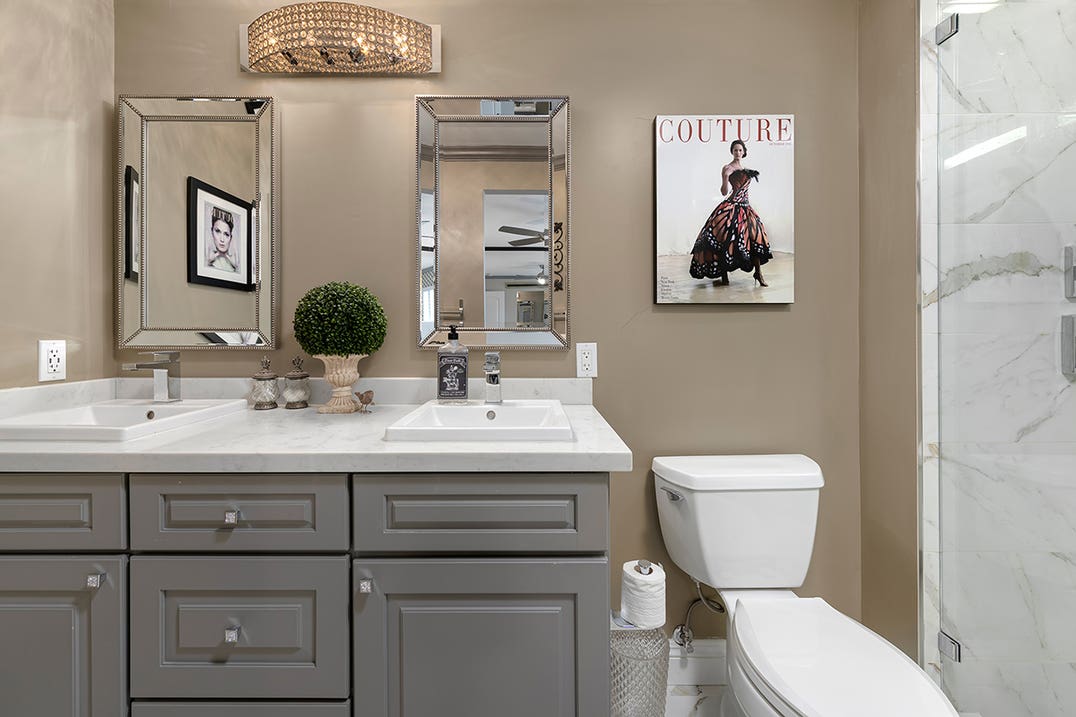 Acrylic countertops have been around for a half-century, and they're still innovating. Brands like Corian are constantly coming out with new patterns and colors to keep up with ever-changing trends. Some benefits of solid surfaces include almost invisible seams, stain resistance, integrated sinks, and most damage can be sanded out. Something to consider would be its vulnerability to heat, so avoid placing hot pans directly on the countertop. In general, this kitchen countertop would be a great addition to any kitchen and provide a beautiful work surface.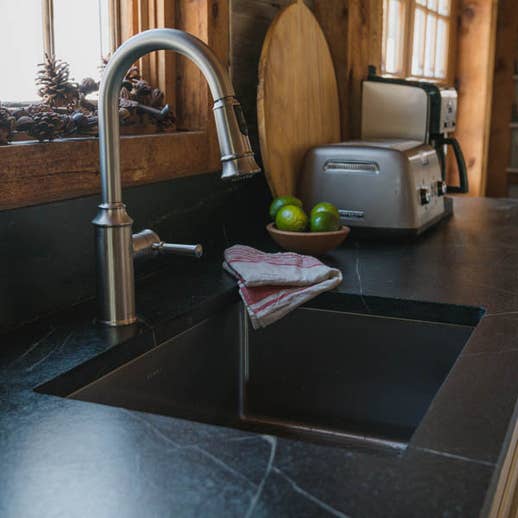 Beautiful, rustic, and earthy are a few qualities that describe this unique stone. If you're looking for something that can contribute to the farmhouse look or add an antique feel, this may be the material for you. Soapstone will patina over time and settle into a darker tone, and it does need to be cared for by frequently sealing. It's pretty stain resistant, but over time it will scratch and dent, however for some, this just adds to the antique look.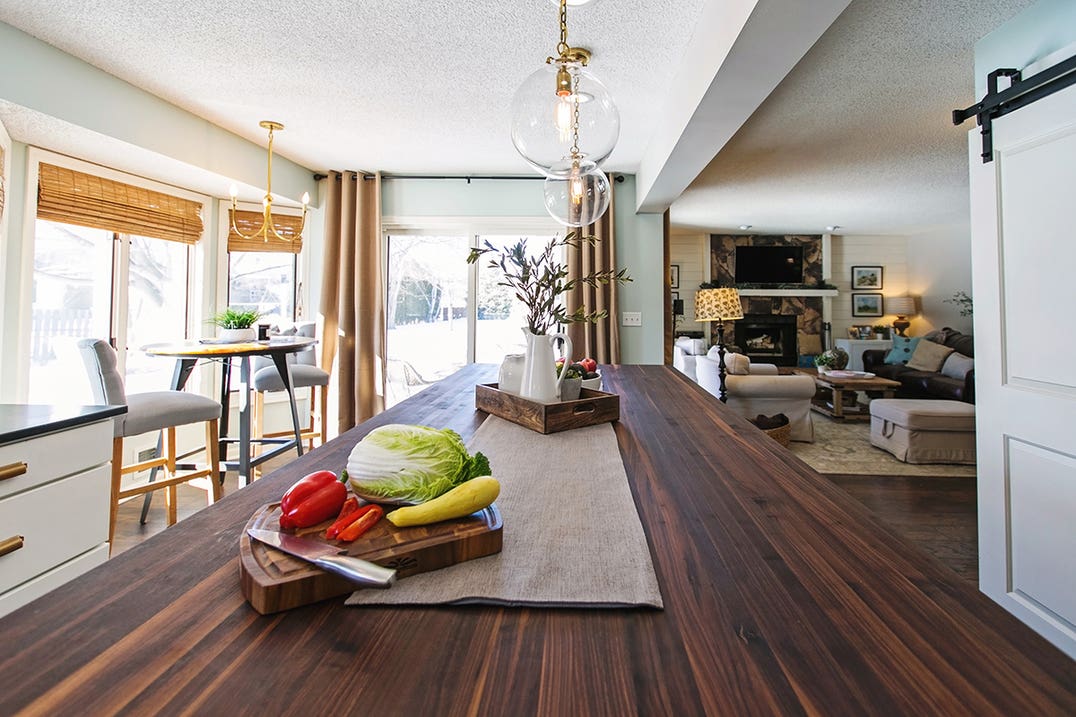 Wood tops are great at creating an upscale, country look. They help add warmth, and character to your kitchen, but that may come with a higher price tag. Offered in many wood types and stains, it's easy to accomplish any look with this countertop material. Messes are easy to clean, and maintenance includes regular oiling and sealing. As with most wood products, it can be scratched and damaged, and in rare cases experience water damage if spills aren't wiped up in a timely manner. Overall, if you take care of your countertops, this will be a beautiful addition to your kitchen.