2 Min. Read
Are you eager to get started on your project? Whether it's kitchen measurements or a competitor quote for our Price Match Guarantee, easily submit your information in a few simple steps. Your kitchen designer will promptly reach out to start working on your project after receiving your information. Come along as we give a step-by-step tutorial on how to upload measurements and competitor quotes.
Step #1
Go to the CliqStudios home page. Locate the green 'Let's Get Started' button at the top right corner and click.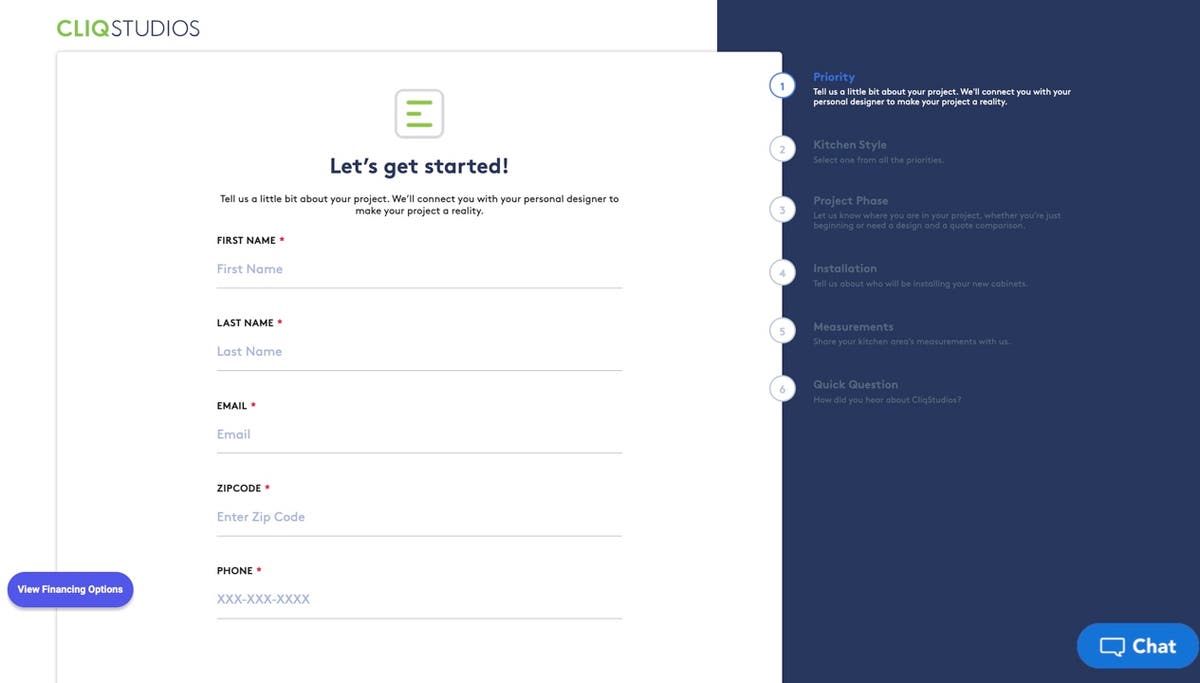 Step #2
When the submission form appears, fill out the requested information like your name, phone number, and zip code etc., then click 'Next'.
Step #3
Choose the priority of your remodel based on the 4 options provided, then click 'Next'.
Step #4
Select the current phase of your remodel based on the 4 options. Under 'Have a Quote From Another Company' click the link to upload competitor quotes for our Price Match Guarantee. Click 'Next'.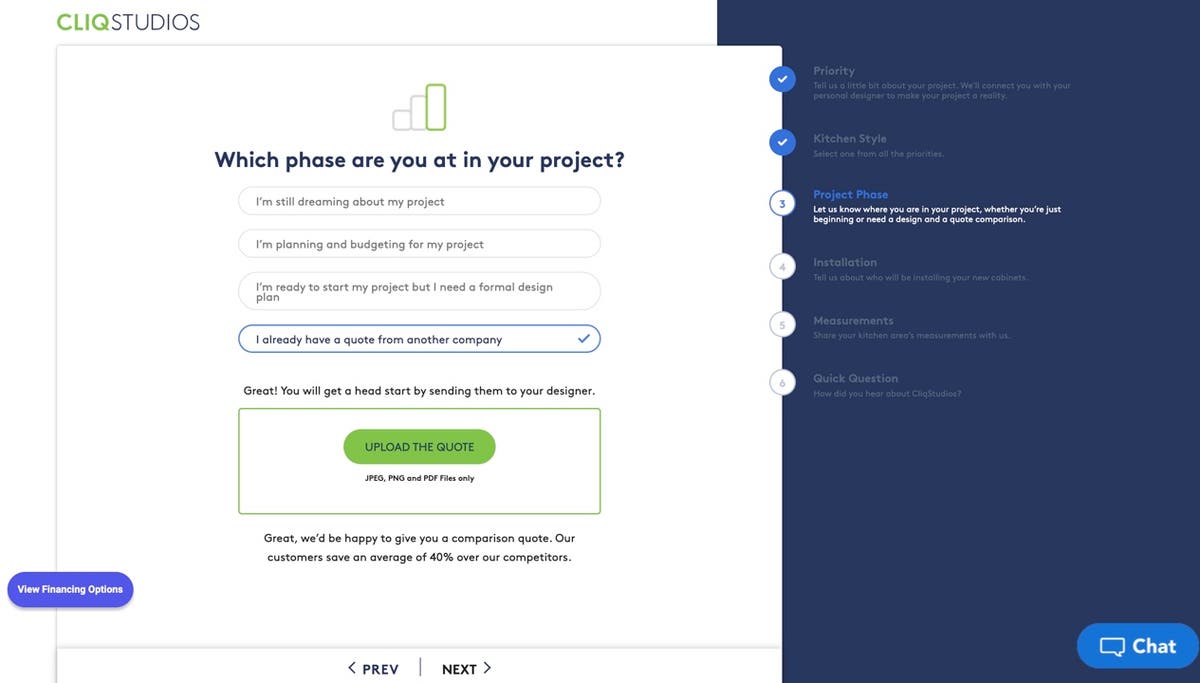 Step #5
Choose the corresponding option based on who's installing your cabinets. If you have a contractor, fill in their name and click 'Next'.
Step #6
The next question will ask if you have your measurements. If you're ready to submit your floor plan, click 'Yes' and upload your document. Then, click 'Next'.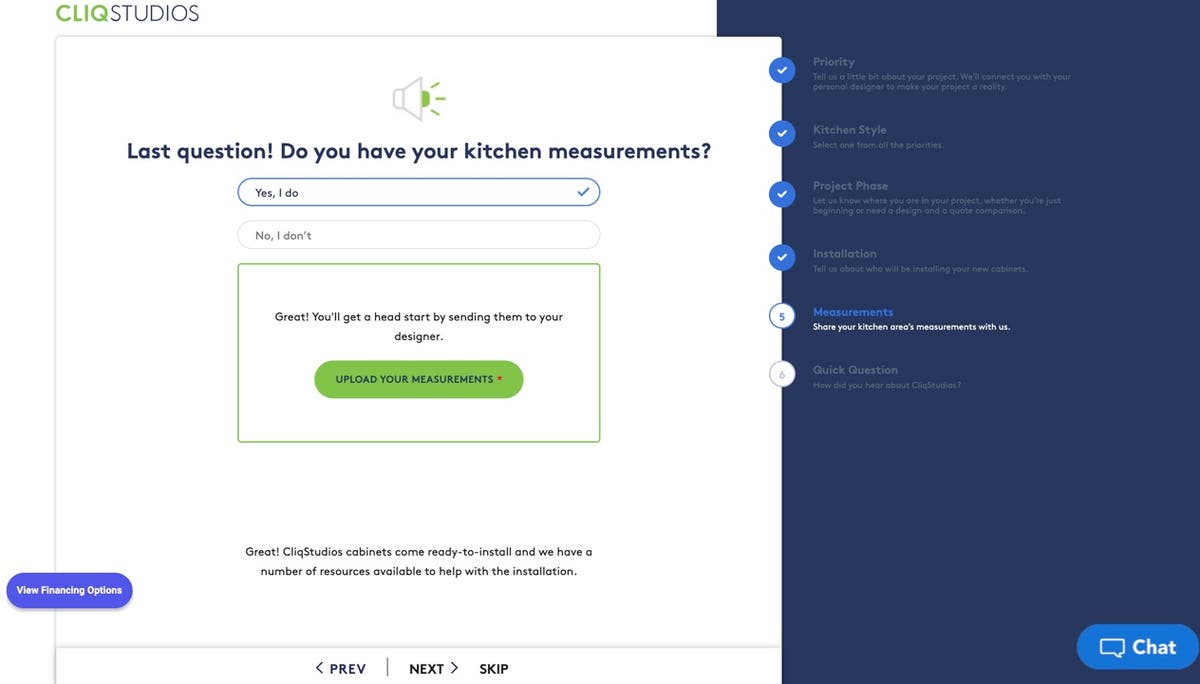 Step #7
To complete your form submission, please select how you heard about CliqStudios and submit.
Once your form has been completed, the CliqStudios team will reach out within 24-48 hours. As you can see, this process is very simple and only takes a few minutes. Make sure to upload your documents before a kitchen designer receives your project. The more information provided at the outset the quicker the kick-off.
Submit your kitchen design or price match guarantee today!