4 Min. Read
Tearing out walls to create a larger kitchen isn't in the cards for every renovation. When it comes time to start your kitchen remodel, how can you make the most of your space and be happy with the result when major structural changes can't be made? Surprisingly, there are many solutions that can help open up a small kitchen and they're quite convincing. Explore 9 ideas that can make your kitchen appear larger here.
---
1. Use a White Color Scheme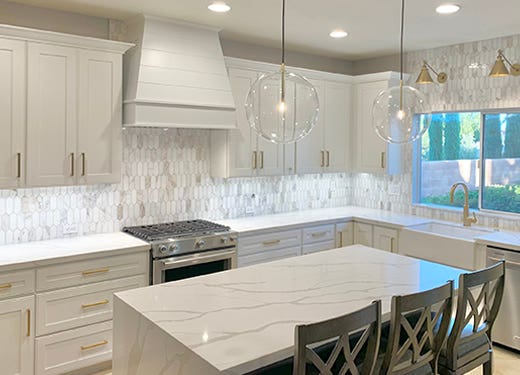 Bringing white into your kitchen design will help the room appear larger. Not only does this color reflect light well and brighten your space, but it can also make the ceiling height look taller. Whether you use it for wall cabinets, countertops, or everything, this tip alone is sure to give you the appearance of a larger kitchen.
---
2. Improve Your Lighting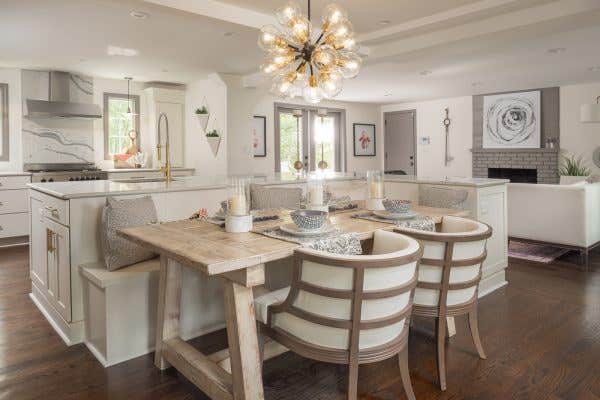 Most homes do not have proper lighting for everyday functions. This includes ambient, task, and accent lighting. The easiest way to improve the appearance and size of your kitchen remodel is with updated lighting in all these categories. Your kitchen will be stunning, functional, and your eyes will thank you later.
---
3. Shorten Your Wall Cabinets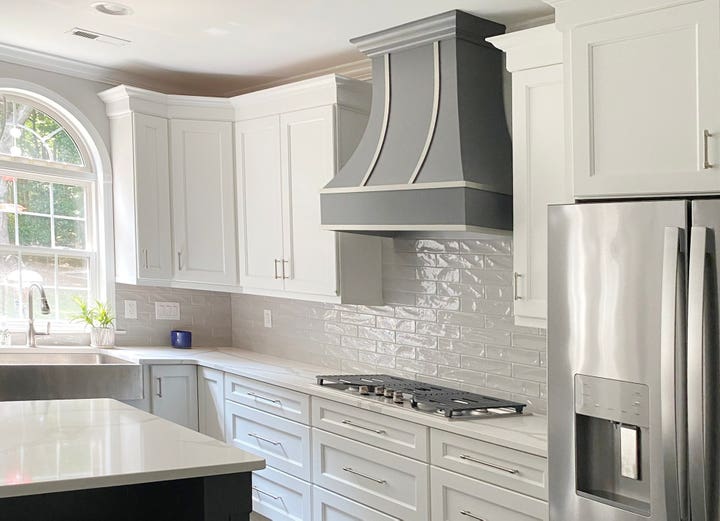 Do you have a soffit or low ceiling? Remove the soffit if possible and install wall cabinets a minimum of 3"-6" below the ceiling or more if possible. Doing this will draw the eye up giving your kitchen the appearance of a taller ceiling. Creating space between cabinets and ceiling will reflect an airy, open design.
---
4. Add Reflective Materials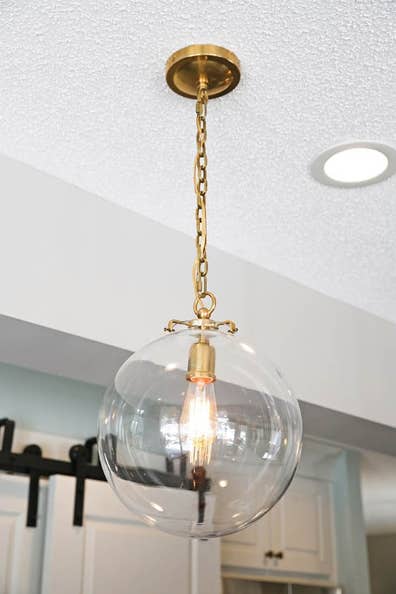 The easiest way to visually increase your space is by adding reflective materials. This can include glass fixtures, glossy backsplash tiles, or mirrors. Light can reflect and bounce off these finishes making your kitchen look more spacious.
---
5. Trade Cabinets for Shelving
Even if kitchen storage is minimal, open shelves can do a lot to enlarge a small kitchen. Shelving gives you the ability to create visual interest, warmth depending upon the finish, and a spacious design. This also give you the opportunity to have fun with some colorful décor and dishes.
---
6. Use Low-Contrast Color Schemes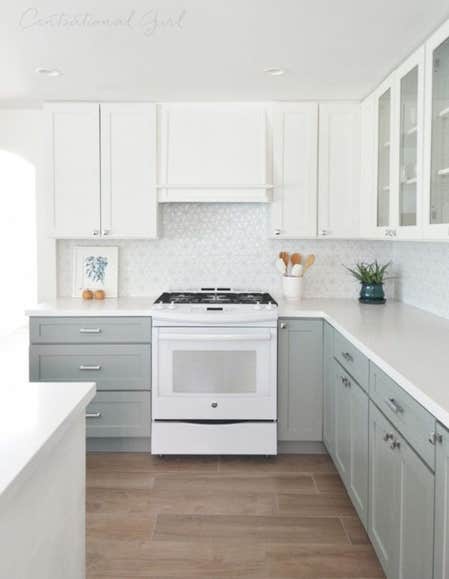 If white isn't your favorite color, then try using low-contrast color schemes. Light blue, soft gray, or taupe are all great base colors to build from. Accessorize with lighter warm tones or brighter pastels to stay away from a dark closed off kitchen.
---
7. Choose a Sleek Range Hood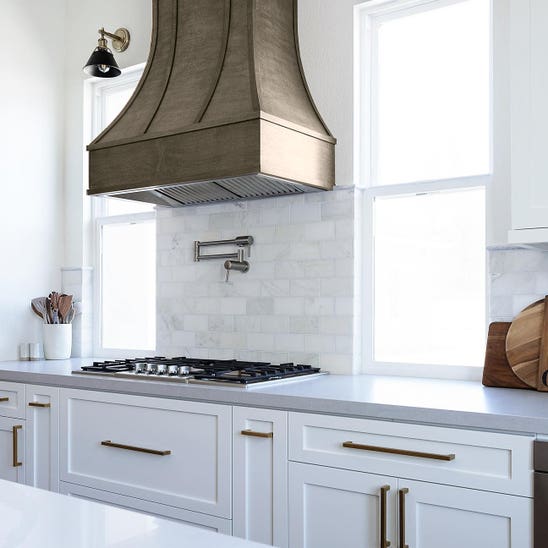 Your hood choice will dictate the focal point of the kitchen remodel. It can either open up the floor plan or appear too large and bulky. Focus on a minimal design that matches your cabinet style while keeping the space light and uncluttered.
---
8. Remove the Clutter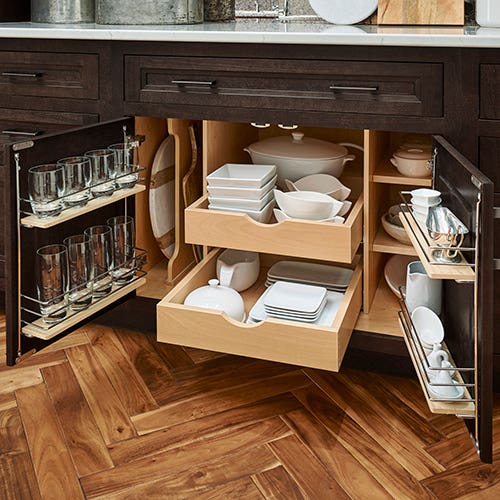 Use high-efficiency storage solutions to keep your small appliances, produce, and other foods off the countertops. In a small kitchen, countertops are valuable real estate, including visually. The less that's on the countertops, the more spacious the kitchen will seem.
---
9. Change Perception With Lines
For narrow kitchens, use lines to influence perception of the space. Any room can appear wider by using horizontal lines to your advantage. Try a long horizontal backsplash tile or subway tile to draw the eye across the room. You can achieve the same effect with horizontal tiled or herringbone flooring while enhancing the kitchen design.
---
As you can see, there are endless ways to trick the eye and make any room appear bigger. Now it's up to you to decide which of these tips to use in your upcoming kitchen remodel. Your neighbors will soon be envious of your larger kitchen!
To start your remodel, Explore Cabinets now!