3 Min. Read
Kitchen design trends have shifted in the past few years to incorporate much more furniture-style cabinetry. There's a growing need for the kitchen to be a more comfortable living space that blends with the rest of the home, and the way this is accomplished is by furniture-like features. Most design styles can use these features to enhance its look and feel. Here are 6 tips to help you create a furniture-style kitchen.
---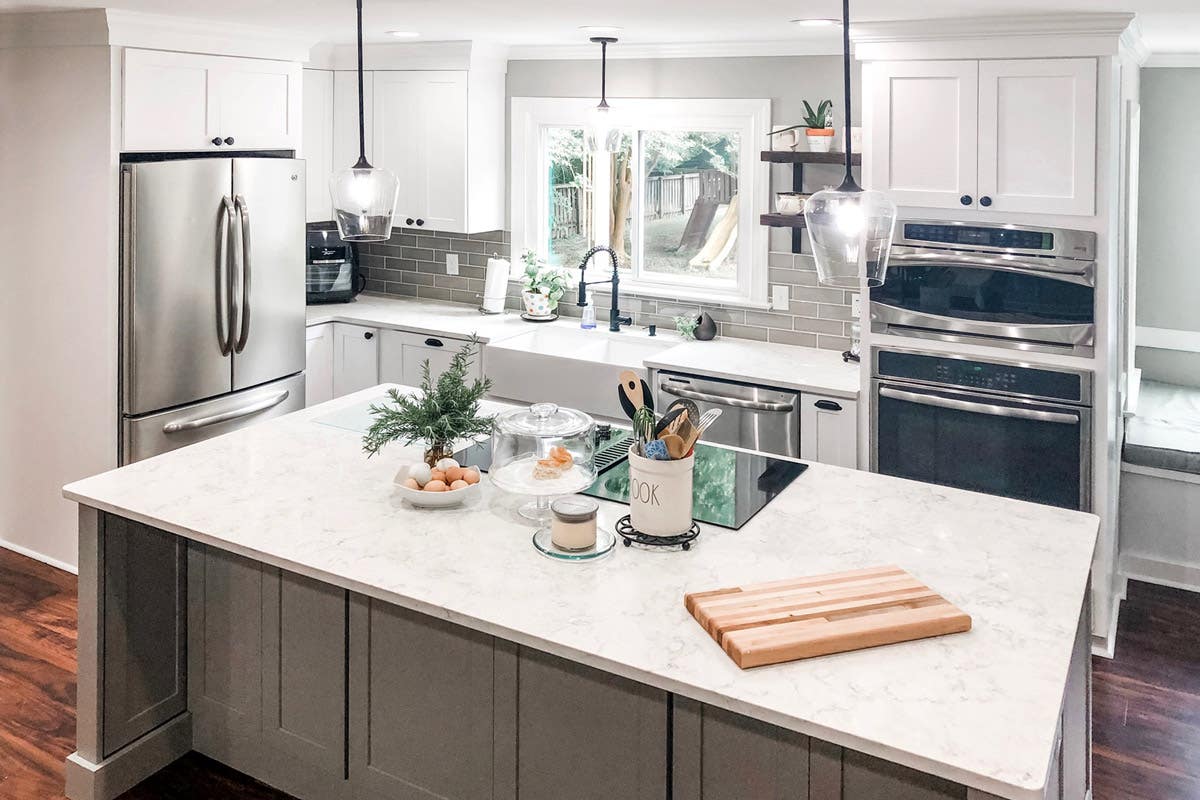 ---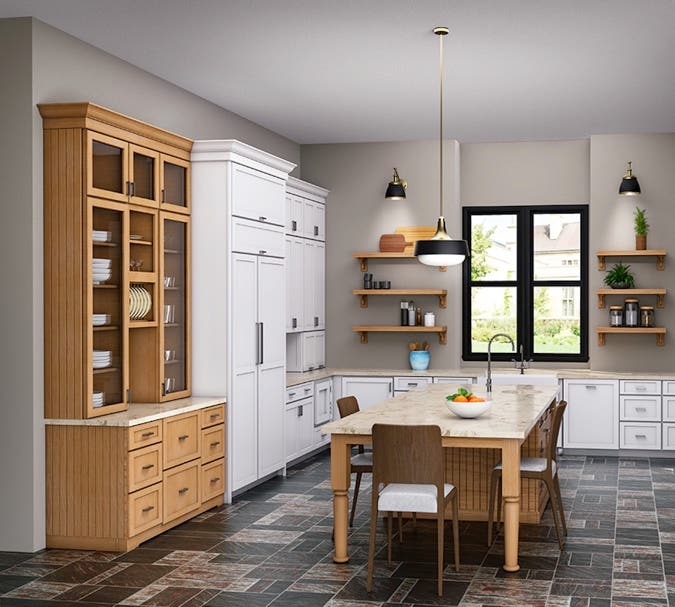 1. Built-in Paneled Refrigerator
This is a classic feature to introduce into your kitchen design. Panels for a built-in refrigerator will require a custom order, but it's worth it. Using these helps your refrigerator blend in and almost become invisible. Coordinate with a kitchen designer to order custom refrigerator panels.
---
2. Armoire-Style Cabinets
If there was ever a kitchen statement piece, this is it. Armoire-style cabinets are great for storing dishes used for entertaining, and for displaying beautiful china or heirlooms. To achieve this look, create a stand-alone piece with drawers below and some glass cabinetry above. Top it off with decorative details like crown molding, decorative doors, and some wooden feet.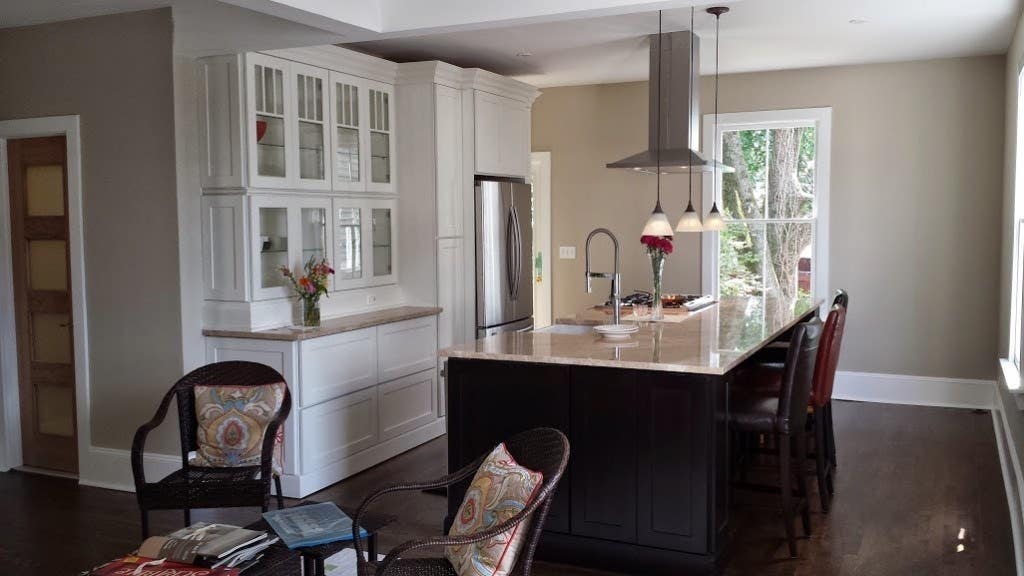 ---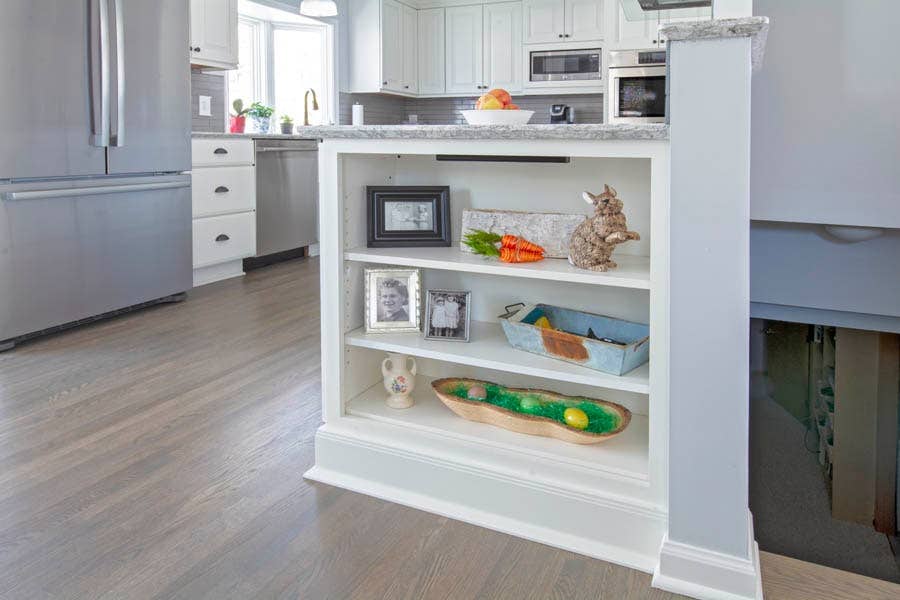 3. Built-in Bookcases
Nothing says easy like a built-in bookcase. Open storage for baskets, picture frames, or cookbooks can really warm up a cabinet-clad kitchen. Try placing an open bookshelf in the center of your island for display. Additionally, you can place a tall glass cabinet on the kitchen countertop for books or heirlooms with interior lighting to create a larger focal point.
---
4. Dresser-Style Cabinets
The dresser-style cabinet can go just about anywhere in the kitchen because it's extremely functional. All that's necessary to create this look are drawer cabinets and some decorative feet or a valance. If you really want to show off, pull the middle cabinet out by 3" to create a focal point. Just make sure any exposed cabinet sides are finished that may show.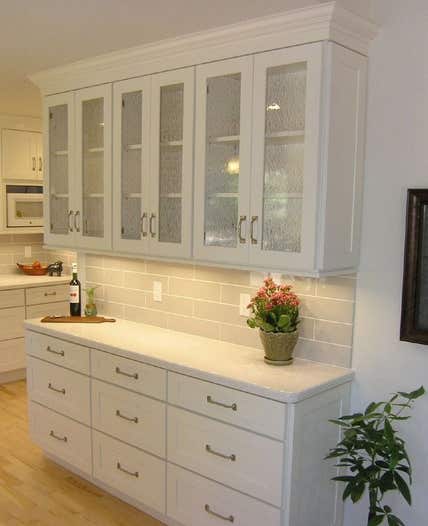 ---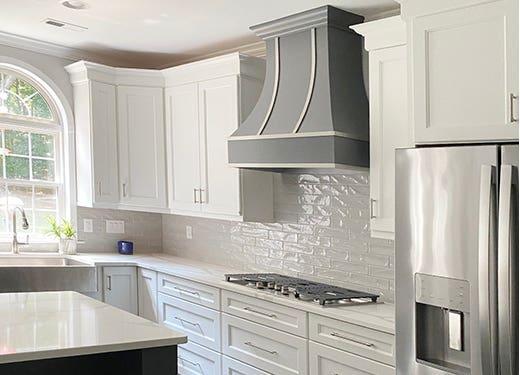 5. Wood Range Hoods
Draw the eye upward to a beautiful wood hood with furniture-style accents. Apart from ventilation and installation, this piece requires less planning as it will go above your range. Choose from curved, tapered, box, angled, or sloped depending on your cabinet style and you will have a show piece that no one will miss.
---
6. Furniture Islands
As a centerpiece of your kitchen, the island design carries weight. All the following options will look great together but can be chosen a la carte as well. Use decorative wooden legs to support a countertop overhang, decorative doors to finish the island sides, and baseboard molding. For a different effect use wooden feet under the toe-kick or have your contractor cut cabinet toe kicks off, brace and support bottom of the island, and raise it up on decorative feet.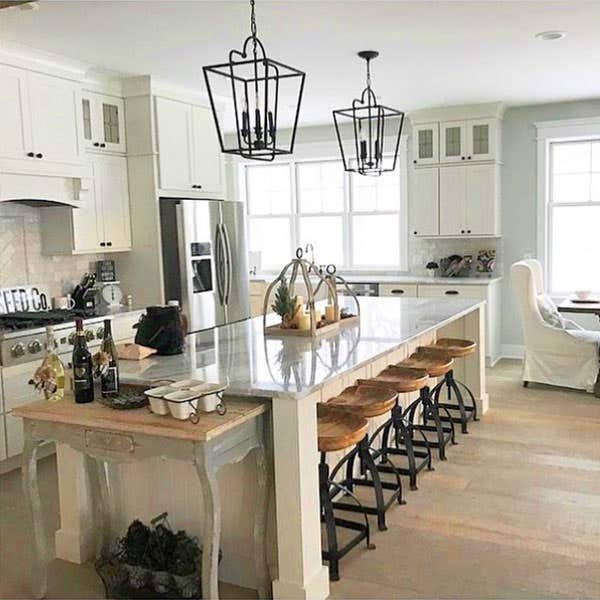 ---
There are many more ways to create a beautiful furniture-style kitchen, but this will provide a great place to start. For help from a professional kitchen designer, schedule a Complimentary Design Consultation today!