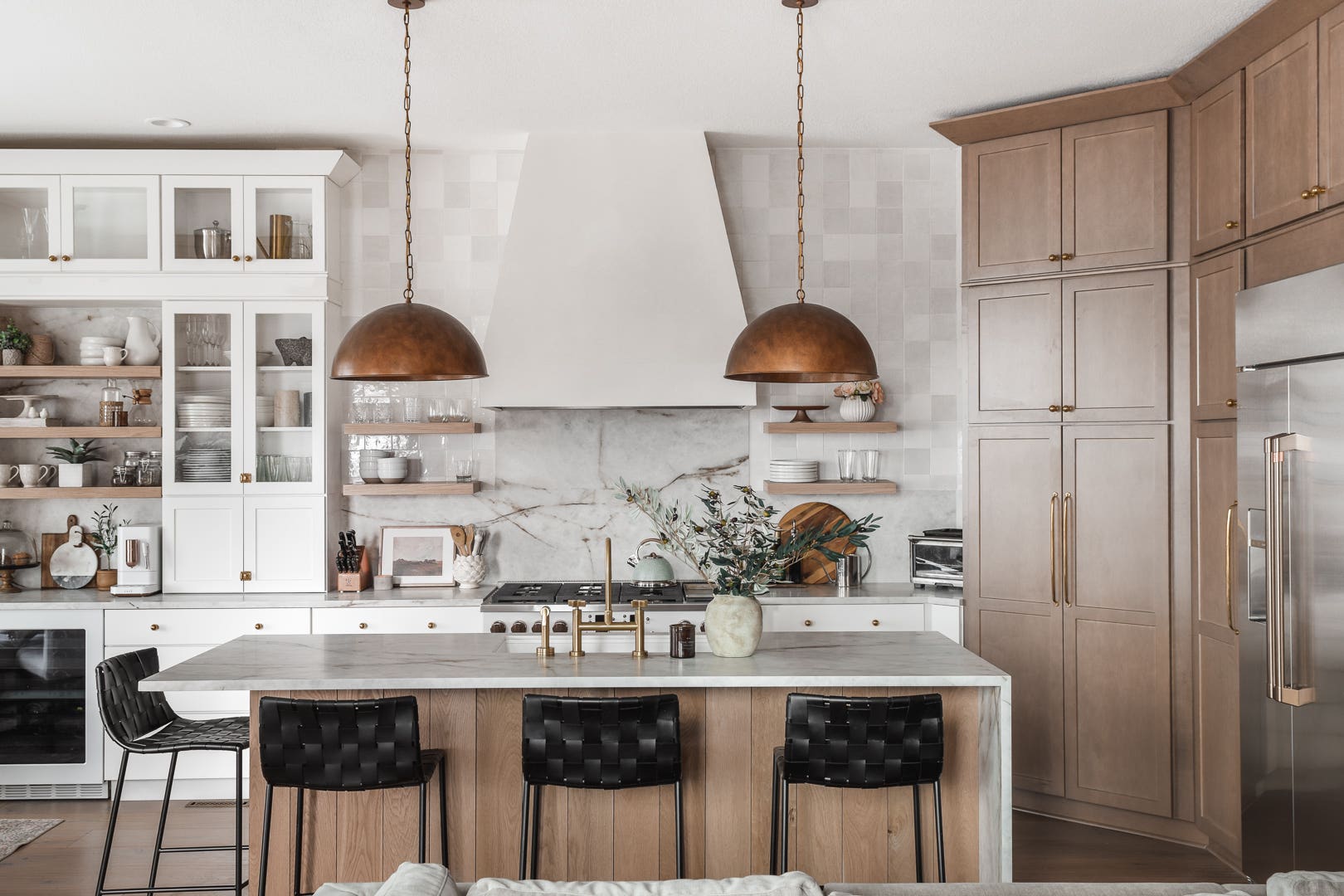 3 Min. Read
When you're on a budget it can be hard to get the upscale, luxurious-looking kitchen you want. Although high-end kitchens can come with high-end price tags, that doesn't mean chic styles, décor, and appliances are out of reach. There are many ways to make your kitchen look more expensive on a budget ranging from organization and décor to fixtures and appliances. Explore how to give your kitchen remodel a more expensive look on a budget.
---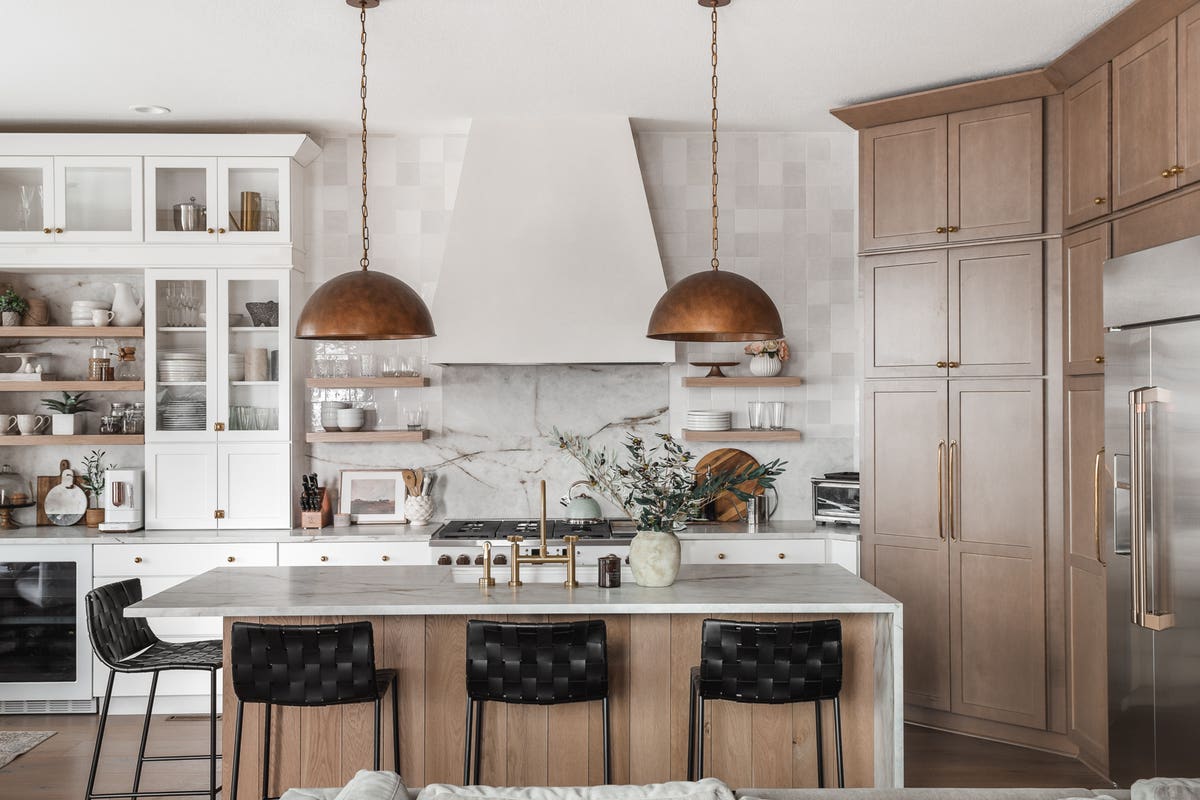 ---
Decanter Organization
Instead of stocking your cabinets and pantry with bags and boxes of food from the store, use decanters. Trending styles include clear containers with wooden lids. Using these decorative containers makes grabbing food at a glance easy, and you can even use custom label makers to add more style.
---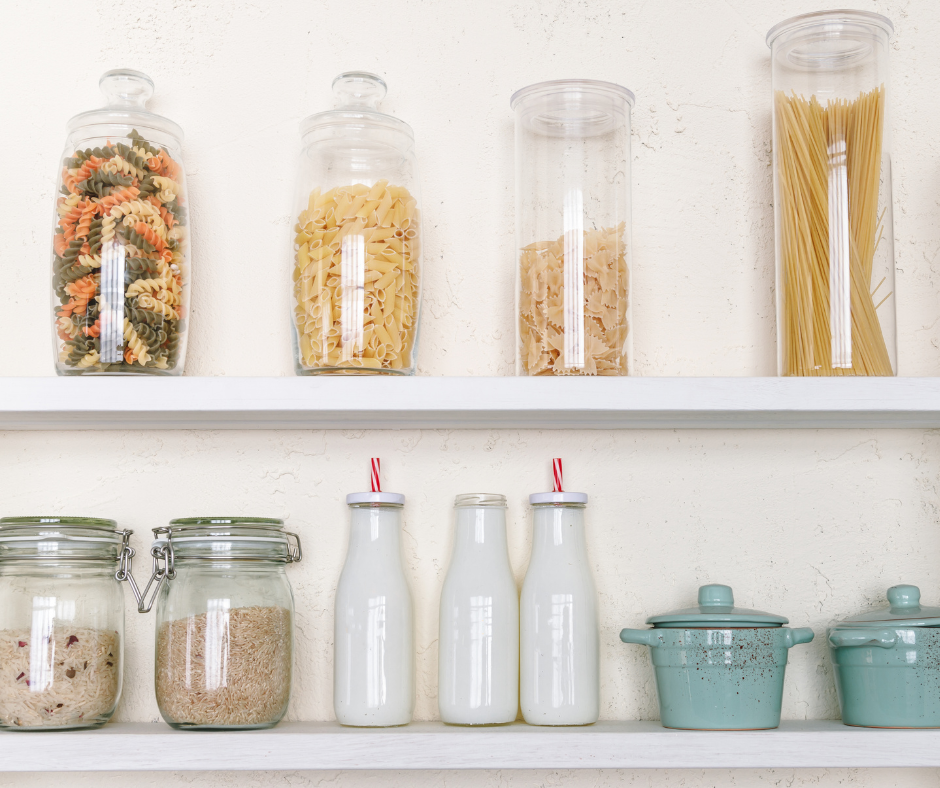 ---
Functional Décor
Turn your everyday kitchen tools into functional décor. Transition old plastic cutting boards to display-worthy wooden boards. Additionally, select quality dish towels and beautiful dishware that you're proud to show off on floating shelves or in glass cabinets. Updating everyday items will drastically change the overall appearance of your kitchen.
---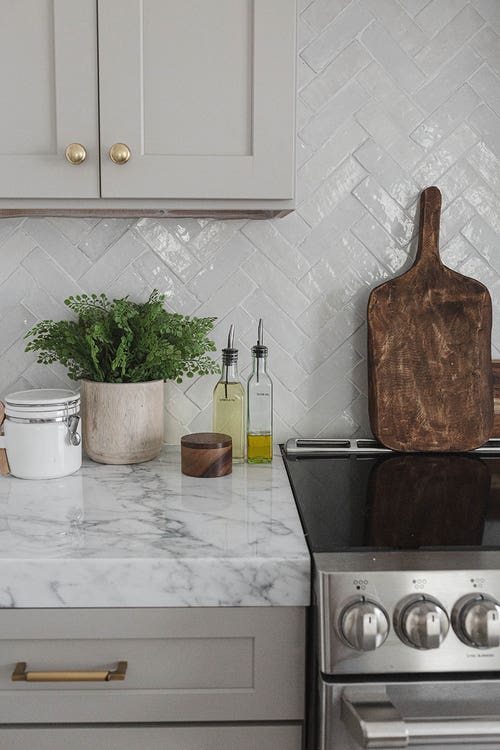 ---
Faucets & Hardware
As the jewelry of your kitchen, faucets and hardware make a big statement. Draw more attention to these focal points by choosing nicer brands with higher quality finishes. Investing in touchable kitchen fixtures will increase the lifespan of your kitchen while making it look more expensive.
---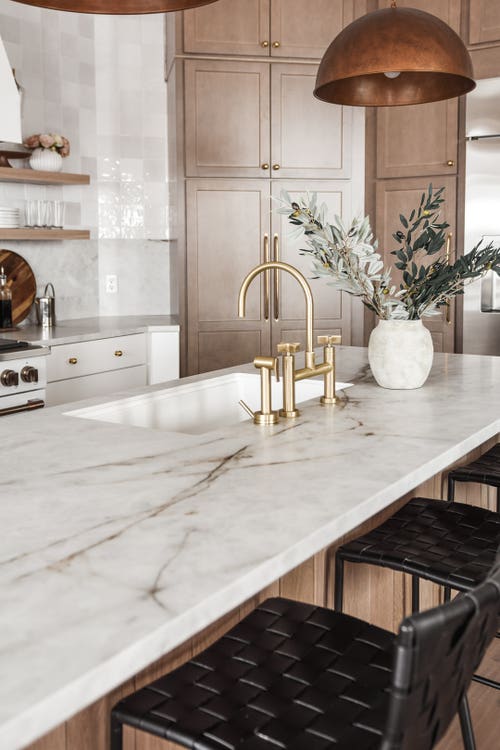 ---
Upgraded Lighting
Chandeliers, pendants, under cabinet, and accent lighting are another great area to update within a reasonable budget. For an upscale look, shop big box stores or online boutiques for chandeliers and pendants with clean designs and dynamic finishes. Include accent lighting to add ambiance while drawing attention to different details of your design.
---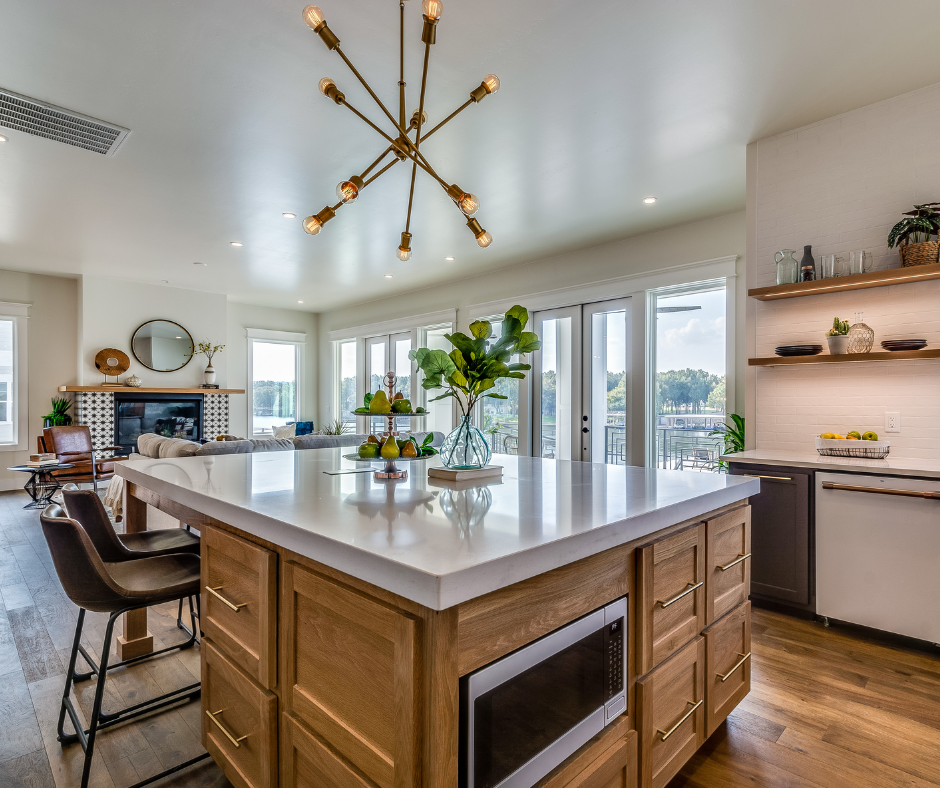 ---
Clutter-free Countertops
Although this isn't a design tip, most expensive kitchens are clean and well-kept. Mimic this by reducing the number of magnets and papers on your refrigerator, and file away mail in decorative baskets or cabinets. This also goes for small appliances. Conceal everything that could be considered clutter, and your kitchen will have a much more put-together appearance.
---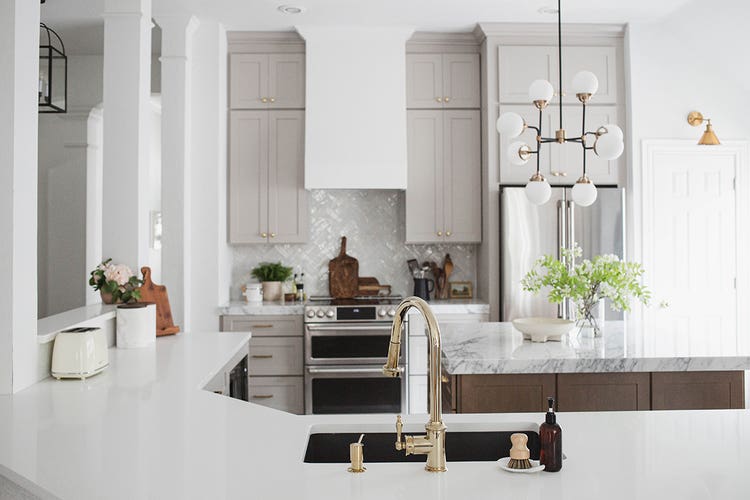 ---
Classic Color & Contrast
Most expensive kitchen designs have less flashy color schemes and tend to migrate towards neutral colors that will look good no matter the current trends. Choose countertops and backsplash in neutrals to stand the test of time. Make these selections pop by selecting materials with contrasting colors to create drama and interest.
---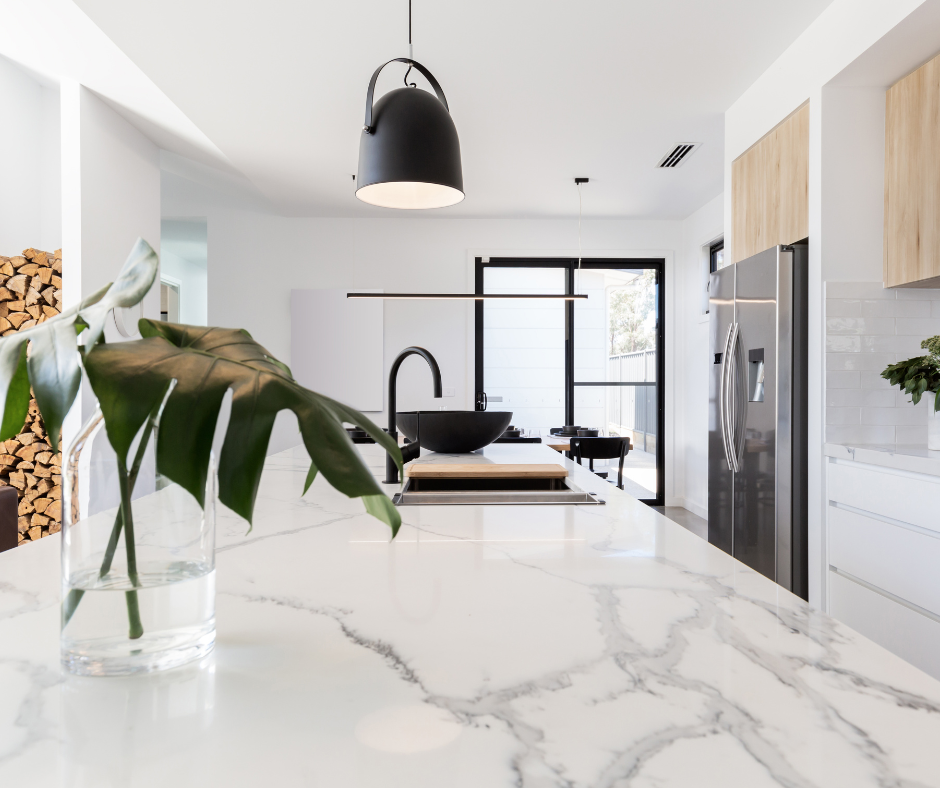 ---
Countertop Backsplashes
One thing you will notice in expensive kitchens right now are slab backsplashes. Less homeowners are using tile because grout lines create a busy look. Instead, many of these luxurious designs are continuing the countertop material up the backsplash. This provides a stunning look with the natural veining and variation found in stone countertops, and depending on your material, it can be less expensive than tile.
---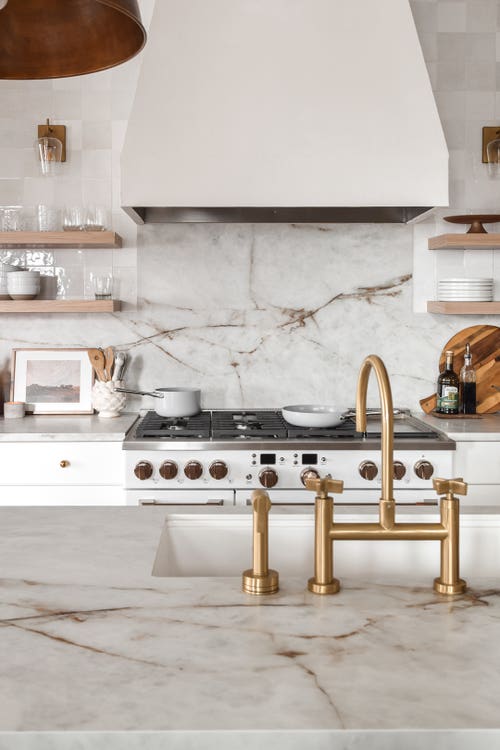 ---
Upscale Appliances
Buying nicer appliances like JennAir or Viking is great, but when those aren't in the budget, look for more economical brands with a similar look. Most expensive ranges, for instance, don't have control panels on the back, they have a smooth top with controls and dials on the front. If buying a complete suite of appliances is out of reach right now, focus on the range or hood first since they are typically focal points of the kitchen.
---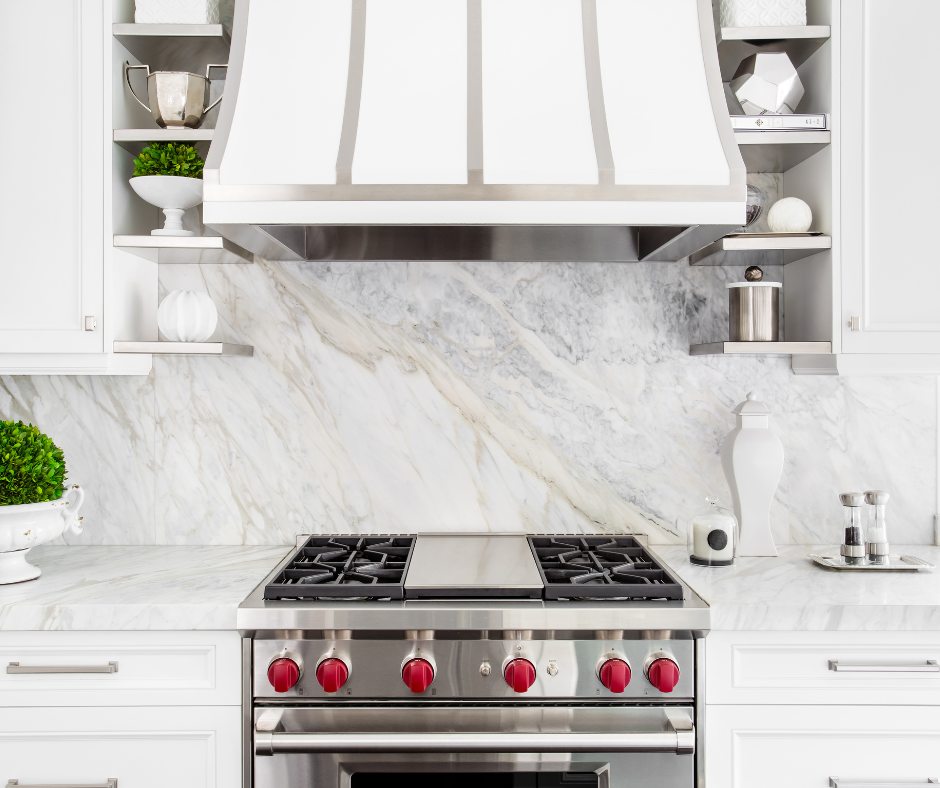 ---
Now that you know what to do, decide what you'd like your kitchen remodel to look like, then narrow it down based on price and preference. After you've decided which of these kitchen staples to invest in for your upgraded look, pay attention to the quality. High-quality materials always have a more expensive look and are likely to last longer making it a better investment in the long run.
For more design tips, schedule a Complimentary Design Consultation today!