3 Min. Read
Who doesn't love new and updated storage options? Every kitchen remodel is an investment no matter how big or small, so get your money's worth by adding storage solutions that will make life easier. Today we are diving into 6 highly functional storage cabinets that can be found in CliqStudios' Craftsman line. If you love organization, these cabinets will be the perfect fit for you.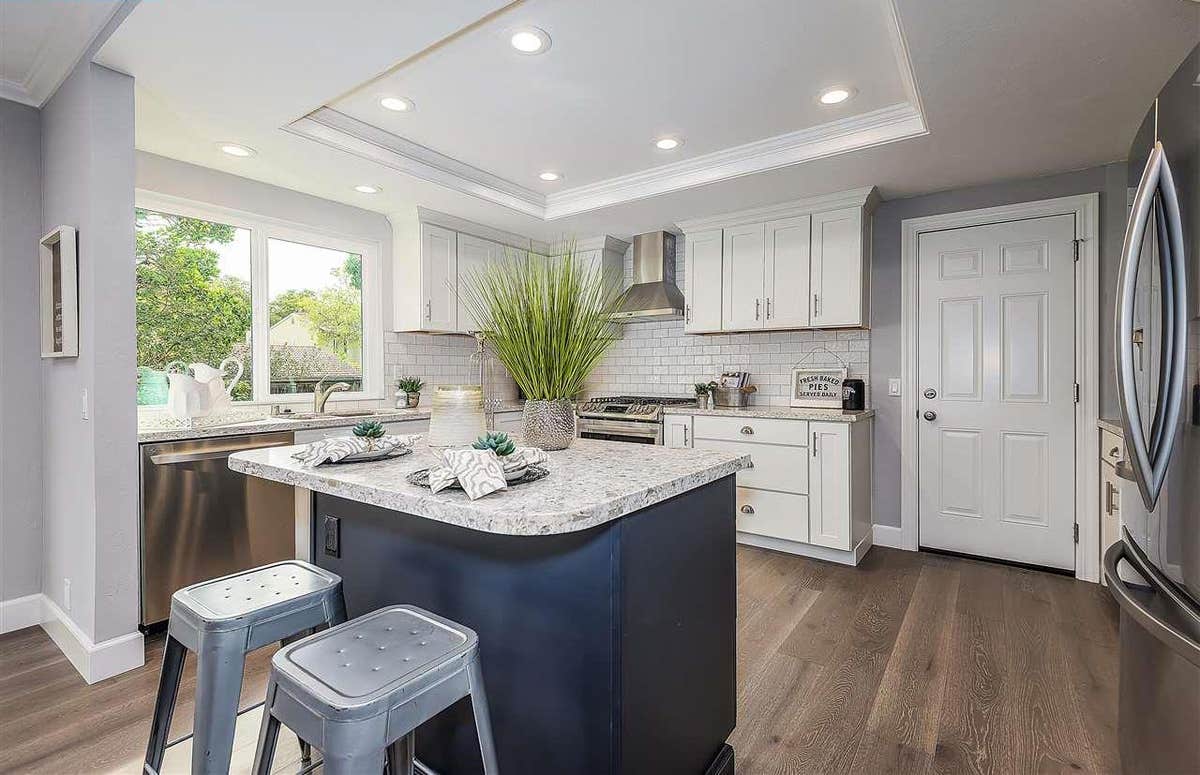 ---
1. Smart Storage Base Cabinet
This pantry-style base cabinet offers incredible storage for smaller spaces. It includes a cutlery insert inside the drawer, 2 roll-out trays, a tray divider, and two 2/3 deep shelves on each side of the base with a door organizer.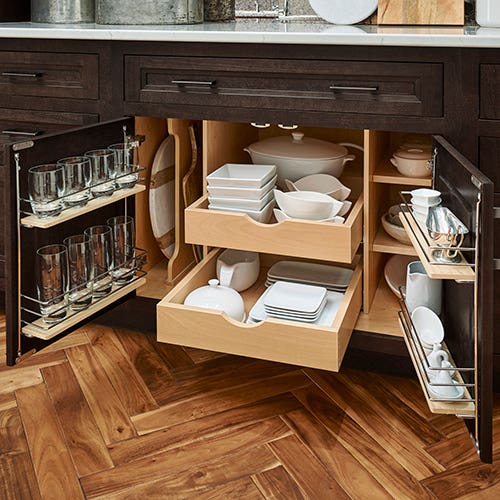 2. Base Cabinet with Pull-out Canister
Cooking utensil storage has never been so convenient. The top shelf includes 3 stainless steel canisters to hold all your utensils, one adjustable shelf, and a fixed bottom shelf. Each canister is removable for easy cleaning.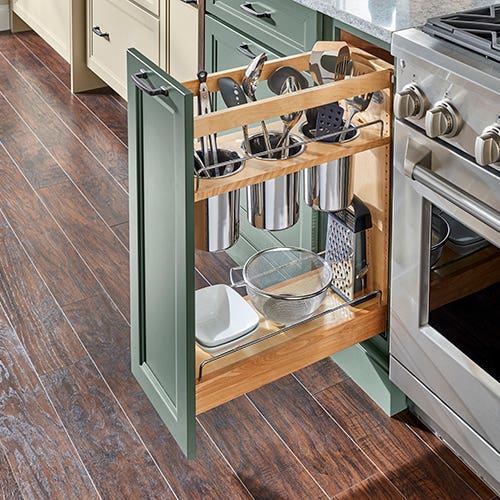 3. Wall Cabinet with Pull-down Shelf
Pull-down shelving makes storing heavy dishes a breeze. This mechanism is securely attached to the floor of the cabinet. Gently pull on the handle and watch the shelf glide down in one effortless motion.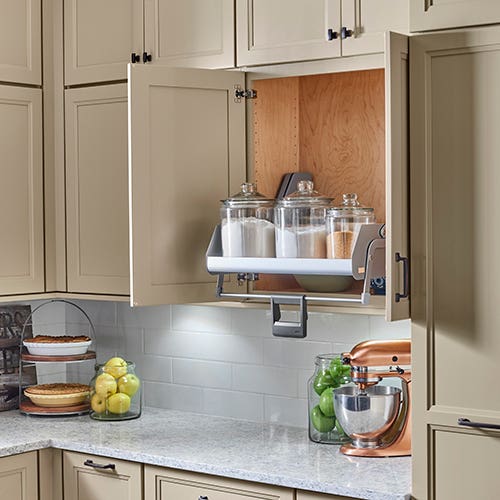 4. Base Cabinet with Tiered Pull-out Pots & Pans Organizer
Effective pots and pans storage is a must. This pull-out two-tiered organizer has full extension, precision ball-bearing glides for maximum performance. Additionally, each rack holds a max of 100 pounds. That type of storage is hard to beat.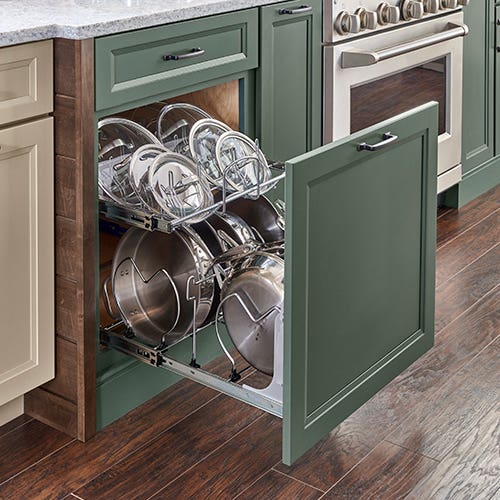 5. Base Cabinet with Charging Drawer
Device charging drawers are the answer for homeowners who want a cleaner look. With 120V tamper-resistant outlets, 2 USB ports, and an integrated cord guide for safety, this cabinet is a clear choice. It also comes with a shock-absorbent mat and quiet close glides.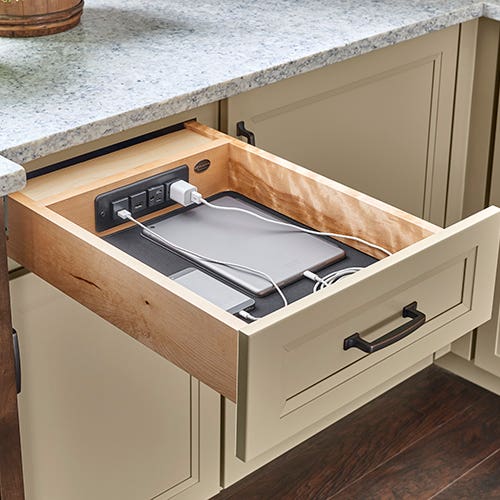 6. Blind Corner Base with Full Access Trays
Blind corner cabinets are typically tough to use, but not this one. If you're tight on space, the front trays pull out and pivot 90 degrees while the back trays move into the opening for easier access. Each front tray holds up to 22 lbs. while the rear trays hold up to 17 lbs. each.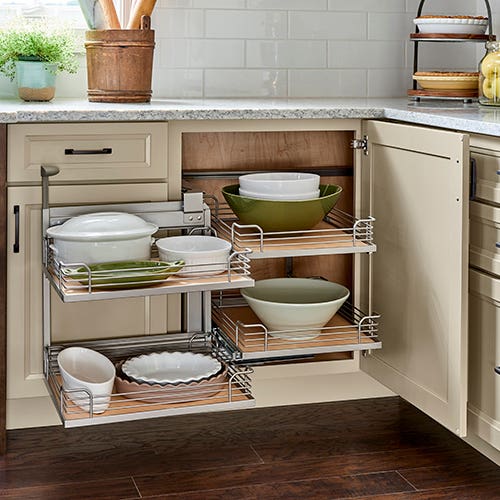 Want access to more Craftsman line storage solutions? Get started with a designer now!