Since the start of 2022 there's been a plethora of kitchen design trends swirling around, but which ones have stuck? It may not be the trends you think. This year has been all about creating fun, warm, welcoming, and chic spaces that can handle day-to-day life. Whether you choose one or all of these trends for your kitchen design, you're sure to be happy with the result.
1. Colorful & Natural Cabinets
---
---
There is no shortage of trendy colors to choose from this year. Colorful cabinets are back in style and will add vibrance to your space. Some homeowners and designers are pairing these bright shades with a neutral to balance out the room.
If you're more interested in timeless colors, greige is trending because of its warmth and versatility, along with white and natural wood finish combinations. Use these on their own or pair with a brighter color to add interest.
2. Double Kitchen Islands
---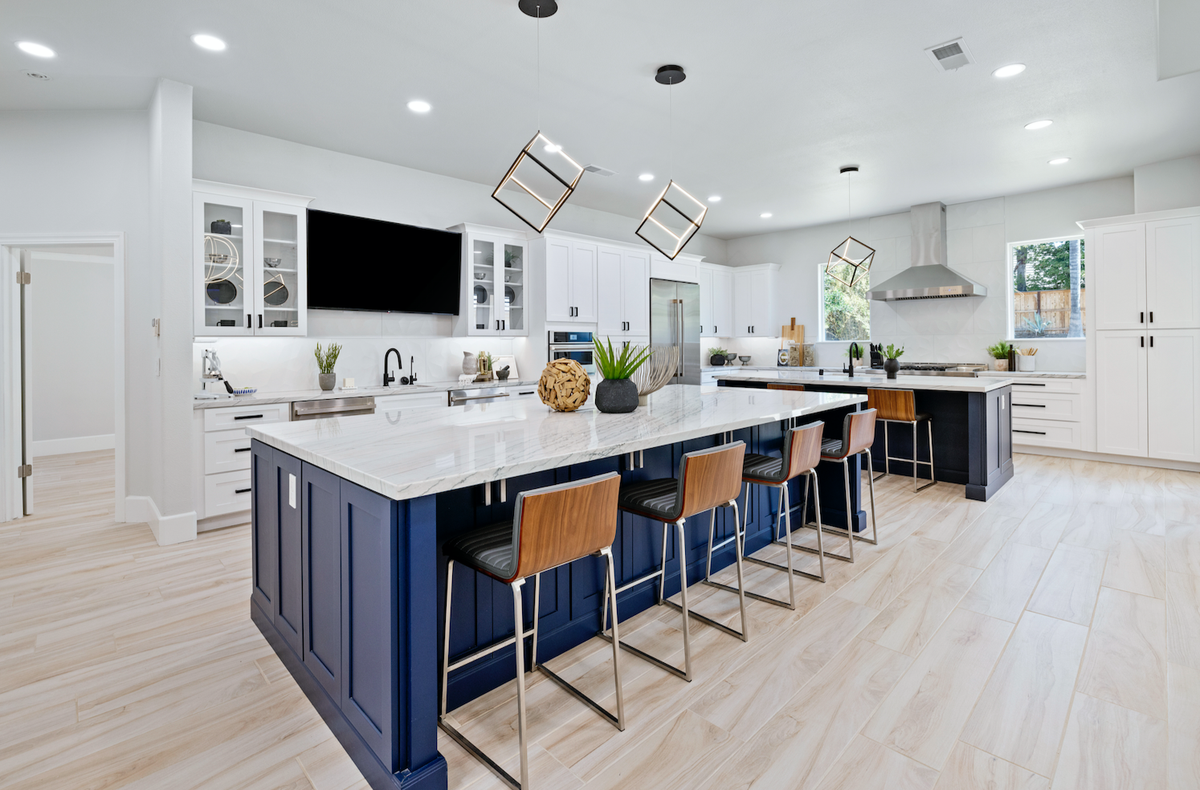 ---
Believe it or not, double islands are making their mark on 2022. This kitchen design trend may sound slightly over the top, but it's actually very functional. Kitchens with two islands not only have more storage capacity, but it breaks up traffic patterns.
The island closest to the kitchen work triangle is typically used for cooking, baking, and food prep, while the second is for eating and entertaining. This gives you the ability to keep the mess away from guests, while providing a casual space for dining.
3. Slab Backsplashes
---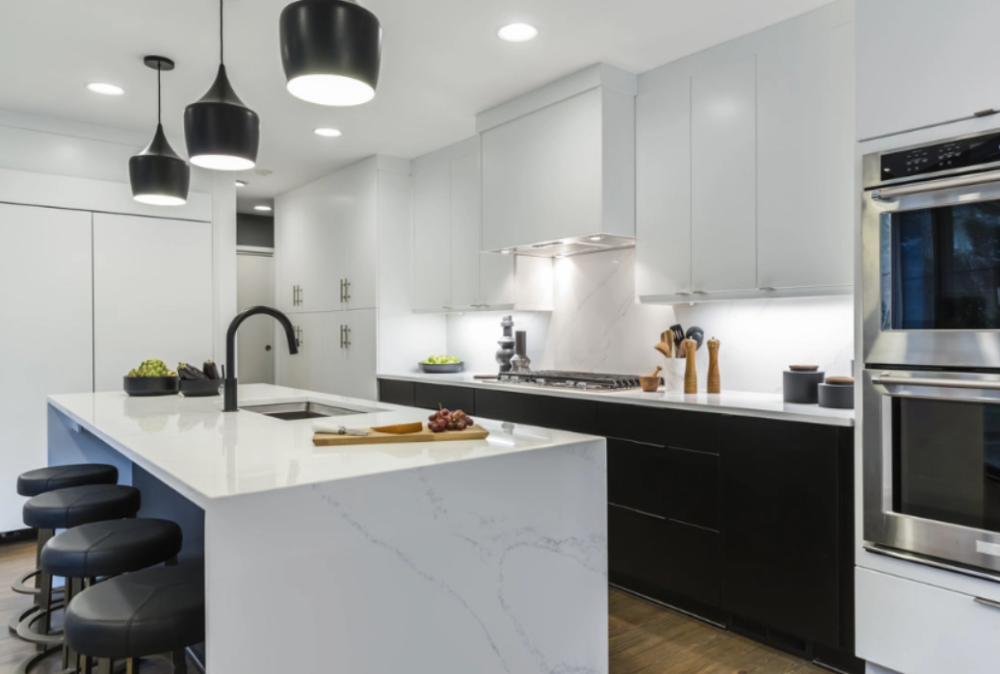 ---
Simple is the new theme of the year. Slab backsplashes are a major trend and homeowners are jumping on the bandwagon. Using matching countertops and backsplash creates a seamless, yet sophisticated look in your kitchen. With this material, there are no grout lines to make the kitchen appear busier and it creates a cohesive design.
4. Open Shelving
---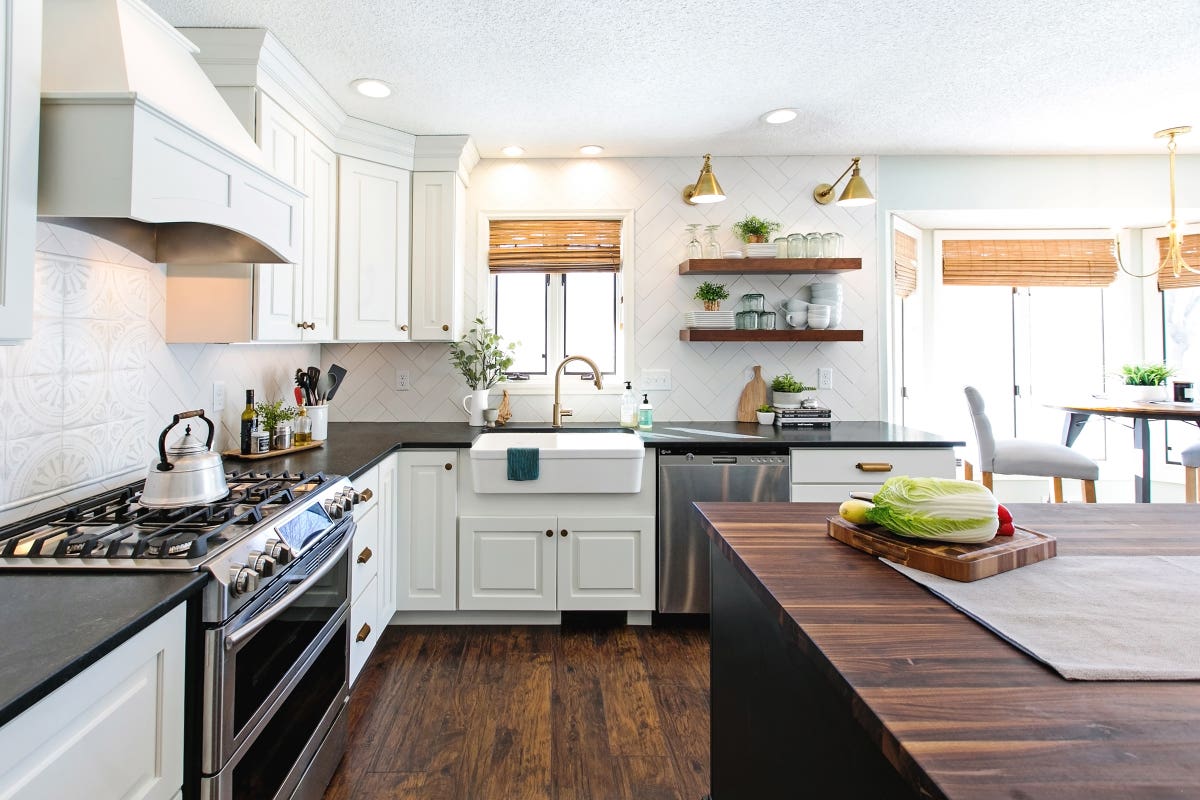 ---
It probably isn't a surprise that open shelves are returning as one of this year's most popular kitchen accessories. This statement piece is found most often in wood tones over coffee and wine bars, but they can easily replace wall cabinets for a more minimal design.
5. Live-in Kitchens
---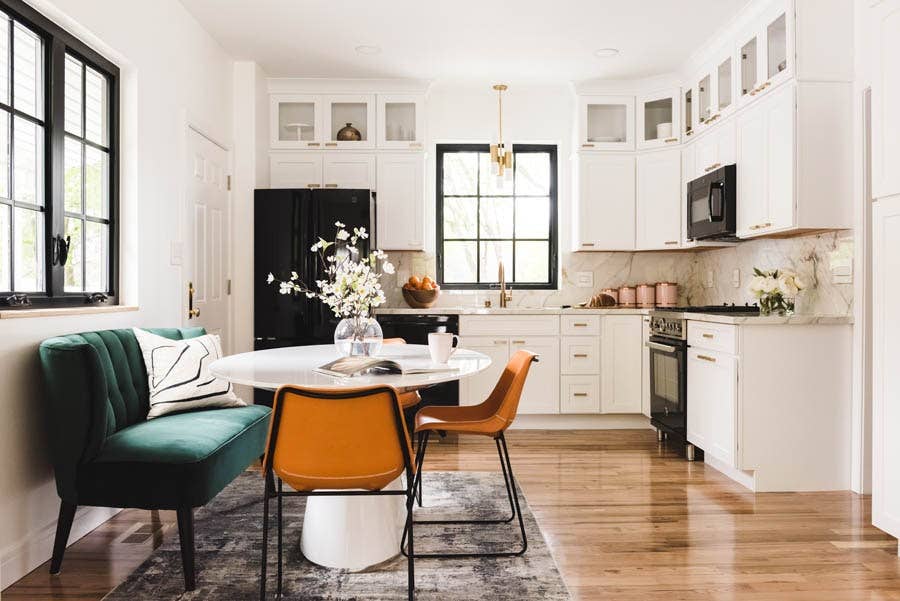 ---
Because of the increase in remote work, there's a big desire to have the kitchen be more integrated into the living space. This is a fun opportunity to create a more living-room-like kitchen. This means you will see things like rugs in the kitchen, lamps on the countertop, and small sofas used for dining seating. Add more charm to your kitchen design with your favorite accessories and décor.
Although this is not an exhaustive list of the current most popular kitchen design trends, these are some of our top favorites. Integrate these trends to improve upon an existing kitchen, or add them to a new kitchen remodel.

For more design tips and advice, contact a CliqStudios designer today!