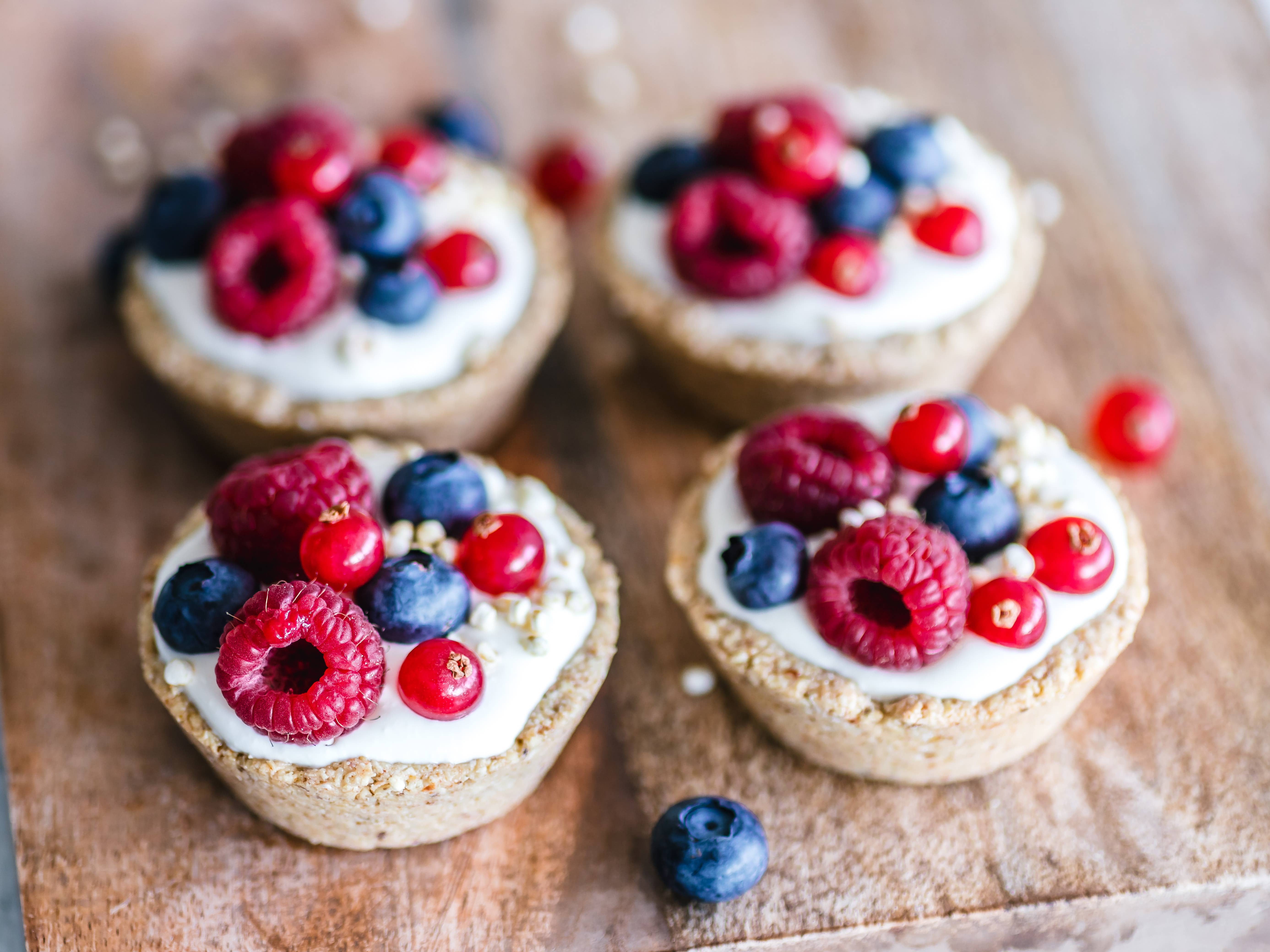 3 Min. Read
Do you want to upgrade your cooking experience? Try an ever-popular kitchen baking station. Adding this centralized cooking area will improve everyday kitchen functions and your entertainment capacity. This specialized space holds all your essentials and creates a zone specifically for making sweet treats, bread, and any other homemade goodies.
Most baking stations have some standard features like long stretches of countertop, easy-access storage, and nearby spices and baking supplies. The appeal is that everything is in one place, which means fewer trips across the kitchen, and fewer hungry kids walking through your work zone. With that said, let's get started.
---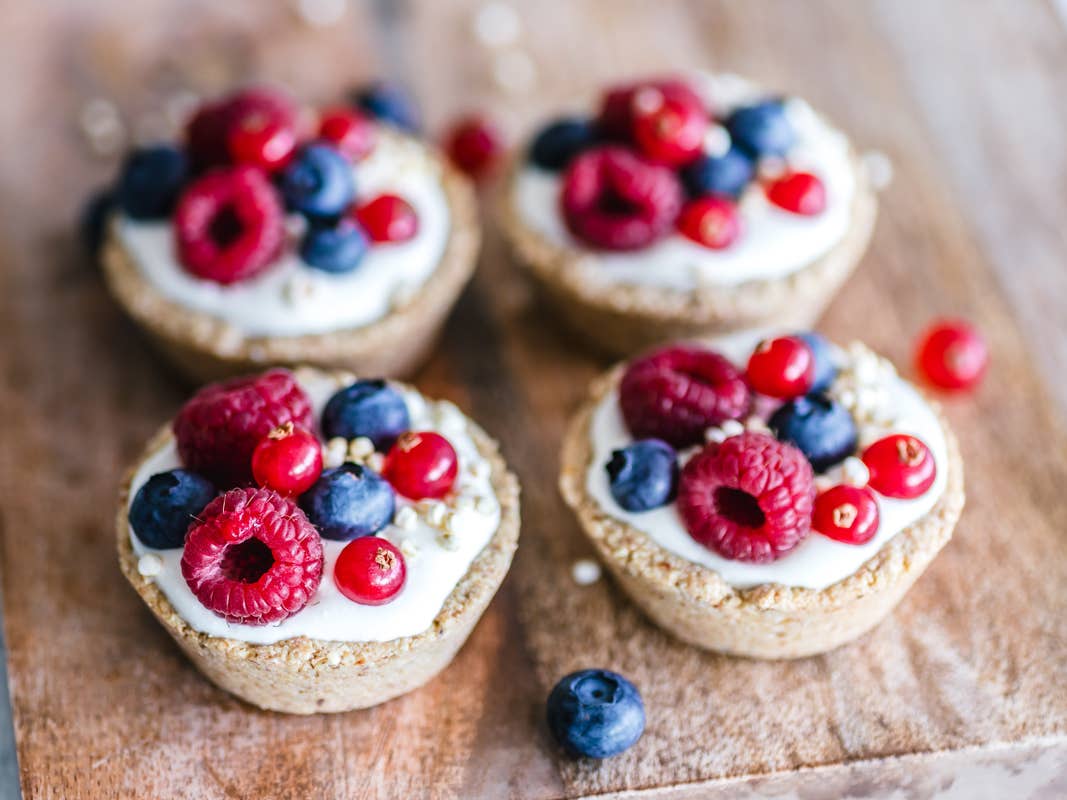 ---
Lower Countertop with Stools
Reduce your countertop height to 30" or whatever works based on your height and preferences. That will provide a nice stretch of countertop for kneading and rolling out dough, making it easier to lean into the task. Add stools to this area so you can sit while you work for some much-needed relief.
Long Countertop Stretches
There's nothing like a long stretch of uninterrupted countertop space. This is great for spreading out all your spices, flour, sugar, measuring cups, and bowls. Additionally, there's plenty of space to create multiple treats at a time.
Drawer Storage Galore
Stock your baking station with drawers. This versatile cabinet can store almost anything, from cooking utensils and measuring cups, to mixing bowls and larger baking ingredients.
---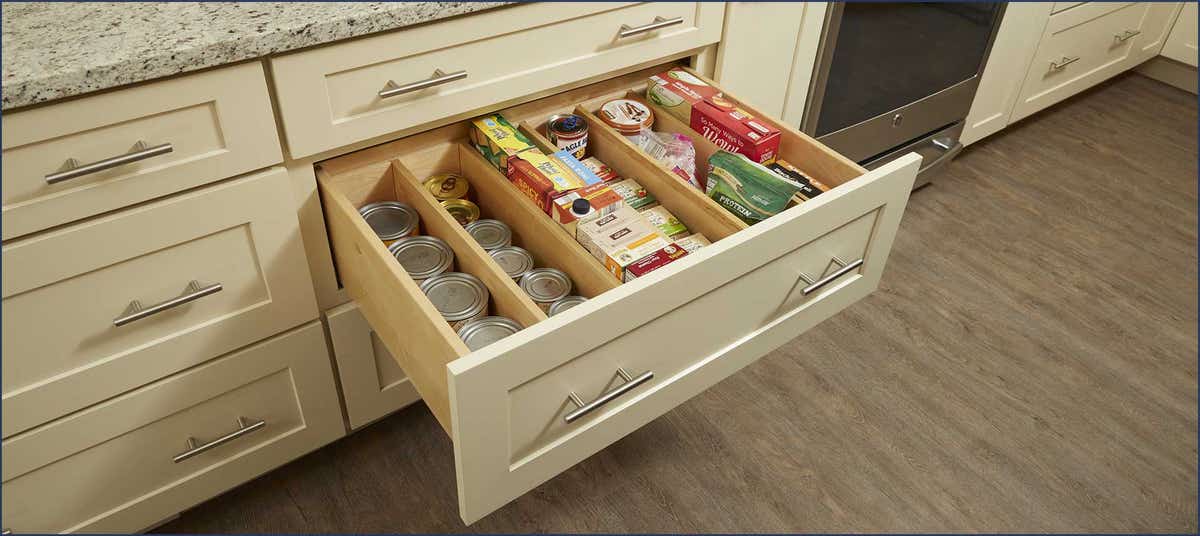 ---
Easy Sink Access
Design your baking station close to the main sink or add a bar sink. Nothing is more convenient than being able to wash hands or grab a cup of water right when you need it.
Plenty of Plug-ins
Thoughtfully place plug-ins throughout your baking center. Not only is it a code requirement to have them every few feet, but you won't regret being able to plug in multiple small appliances.
Proper Task Lighting
Regardless of your baking station's location in the kitchen, make sure to include task lighting. Well-lit surfaces make it easier to work and clean up. For islands, use pendant lighting. If your station is on a wall, use bright under-cabinet lighting for an illuminated surface.
---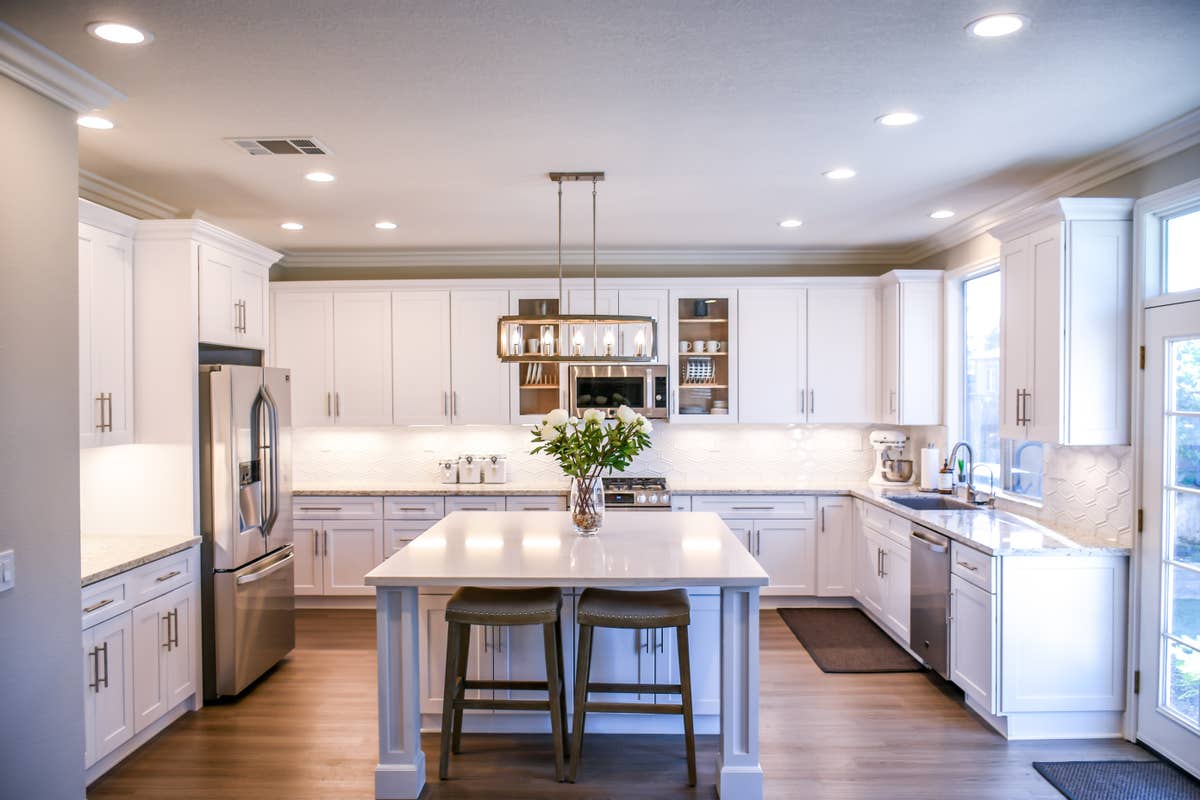 ---
Open or Floating Shelves
Create a dynamic look in your baking station with open or floating shelves. This gives you the chance to use decorative baskets and decanters, as well as unique lighting to create interest.
Nearby (or Dedicated) Dishwasher
Every home chef knows you can never go wrong with an extra dishwasher near the workstation. If possible, get a full-sized dishwasher or dishwasher drawer in or near your baking center to make cleaning up simple.
Spice and Pantry Pull-outs
Store spices, baking soda, sugar, oils, and any other baking ingredients in a spice or pantry pull-out. This storage cabinet easily fits in compact spaces and holds large quantities of ingredients.
Decanters or Clear Jar Storage
Last, but not least, are decanters and clear jars. Make sure these pieces are air-tight containers with labels so they're easily recognizable and keep your ingredients fresh.
---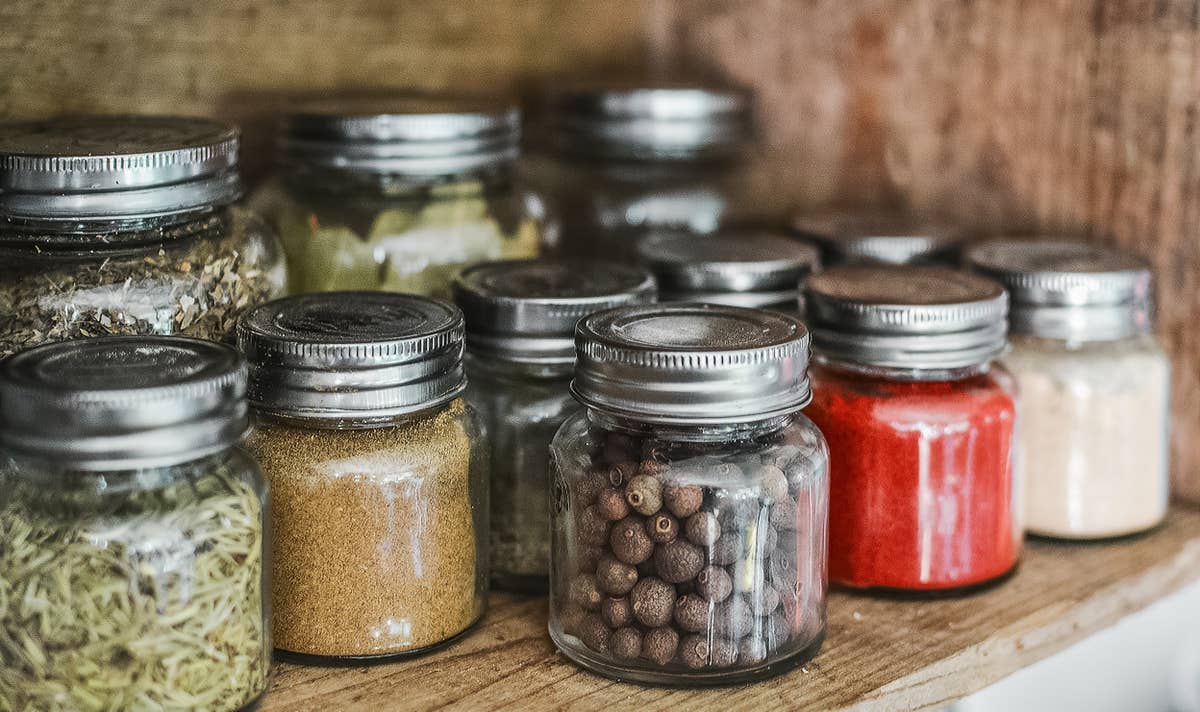 ---
For your last tip, create a working radius to keep all these elements within that range. There's nothing more annoying than walking across the entire kitchen for a teaspoon of cinnamon. With a dedicated baking center, your kitchen will function more efficiently leaving everyone happier in the end.
Ready to get started? Explore Cabinets for your baking station now!