CliqStudios' new countertops are here to make completing your project even easier. Our countertop library is full of 84 colors and designs to complement any style of cabinet with coordinating kitchen and bathroom sinks. Here's what you can expect throughout the countertop selection and installation process.
---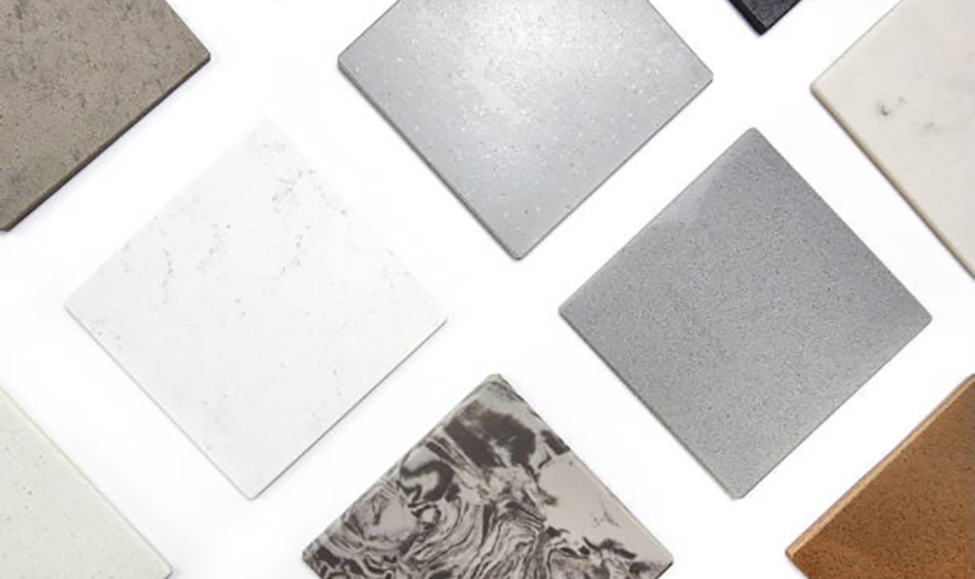 ---
1. Select
Pick your favorite color from up to 84 quartz and granite countertops. These durable countertops will fit any design while providing you with a long-lasting work surface. For natural variations and colors, explore granite, or if you prefer less variation while gaining a stone-like appearance, consider quartz.
2. Estimate
After your kitchen design is completed, your designer will create a customized estimate for your design. Make sure to verify all measurements for your space including appliance specifications to guarantee the most accurate estimate. Keep in mind this estimate may change after the professional template has been completed. Countertops have a 25-square-foot minimum order.
3. Template
All countertop templates are promptly scheduled and completed by a local professional. If you've decided on an apron or farmhouse sink, it needs to be installed before the template. When this is completed, the countertop fabricator will connect with CliqStudios about any balances or refunds that are due. Your kitchen designer will contact you with any remaining balance to be paid prior to your countertop installation.
4. Install
Countertop installation is the most exciting of all, however, everything else needs to be in place first. This means all cabinets must be installed, including islands, as well as apron-style sinks. It's also best to give the fabricator time to install your new countertops without competing for space. Try to schedule any other contractors before or after this process takes place for a seamless experience.
---

---
As you can see, there's a lot that goes into getting a new countertop. Since this is a big part of your design, take time out of your hectic remodeling schedule to choose the best color and material to suit your needs. If you have any questions along the way, don't hesitate to contact your designer for help.

Explore our new granite and quartz countertops now!