Every kitchen design starts with an air-tight plan. Through the design process, of course, things can change but starting with an idea of how the layout will end up is crucial. That's why it's important to decide what purpose your island will serve right away. The island is a pivotal piece of any kitchen, and for it to solve problems, it needs to be designed to perfection to meet your needs. Here's how to discover the purpose of your island so it becomes the beautiful focal point you've been dreaming of.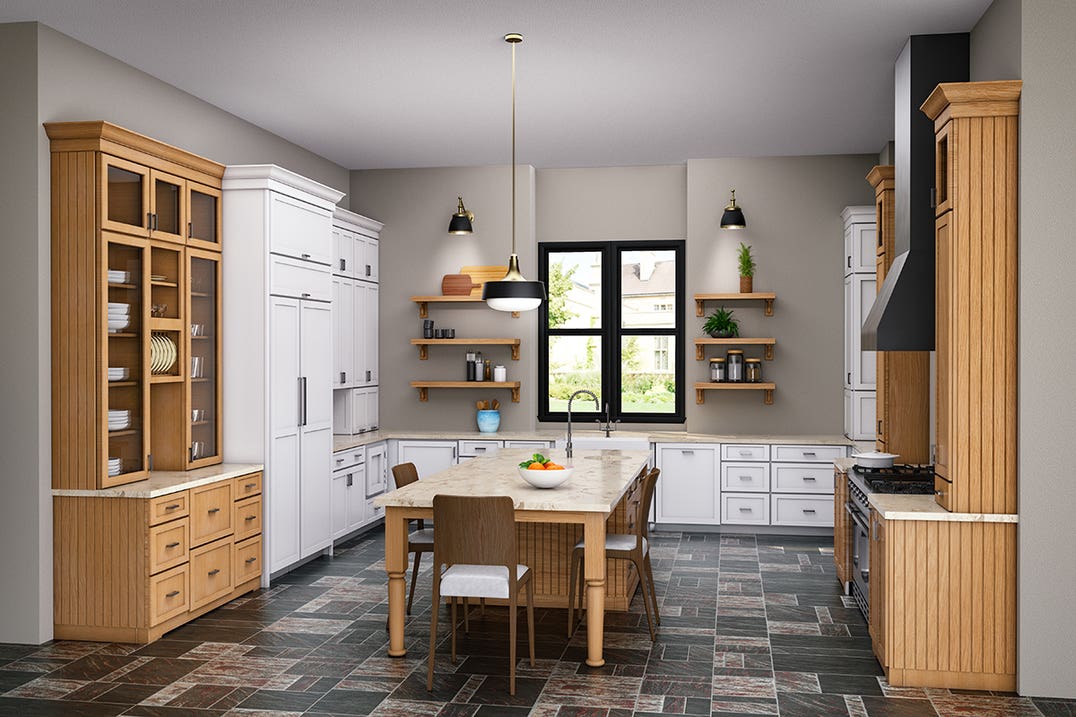 Determine its Size
One of the easiest ways to find out how much your future island can handle is by looking at the length of your new floor plan. Once you have that number, plan out at least 36-42" of walkway clearance on every side and see what you're left with. An island should be a minimum of 42-48" long otherwise it won't serve you well.
Figure out Function
What's on your island wish list? This is the time to decide if you need extra storage, a place to bake and serve food, a place to gather and socialize, or if you'd like to add an appliance. Once these design considerations have been sorted through, this will provide the general purpose of your island.
Pick a Layout
If you're not adding any large appliances or a sink to the island, then the layout is based on your preference. Try placing specific storage cabinets near the related work zone to make your kitchen more efficient. For your main sink or cooktop, center it on the island for a balanced look and plan storage around it. Cooktops will need utensil dividers and pot and pan storage nearby. A sink will need a cutlery divider and trash pullout close by, so plan accordingly.
Get Designer Help
Rather than worrying about proper walkway clearance, codes, and appliance placement, talk to a designer. They can take your wish list, all your wants, and needs, and come up with a beautiful kitchen design at no fee. Additionally, they will take on the task of making sure all guidelines are met so your kitchen can function at maximum capacity.
Schedule a Complimentary Design Consultation now!