3 Min. Read
Remodeling allows every homeowner almost limitless creativity, but there's only so much you can do when your kitchen is in an interior room with no windows. If relocating your kitchen is out of budget, there are other ways to make you space appear brighter. Find out how you can brighten up a windowless kitchen here.
Color
---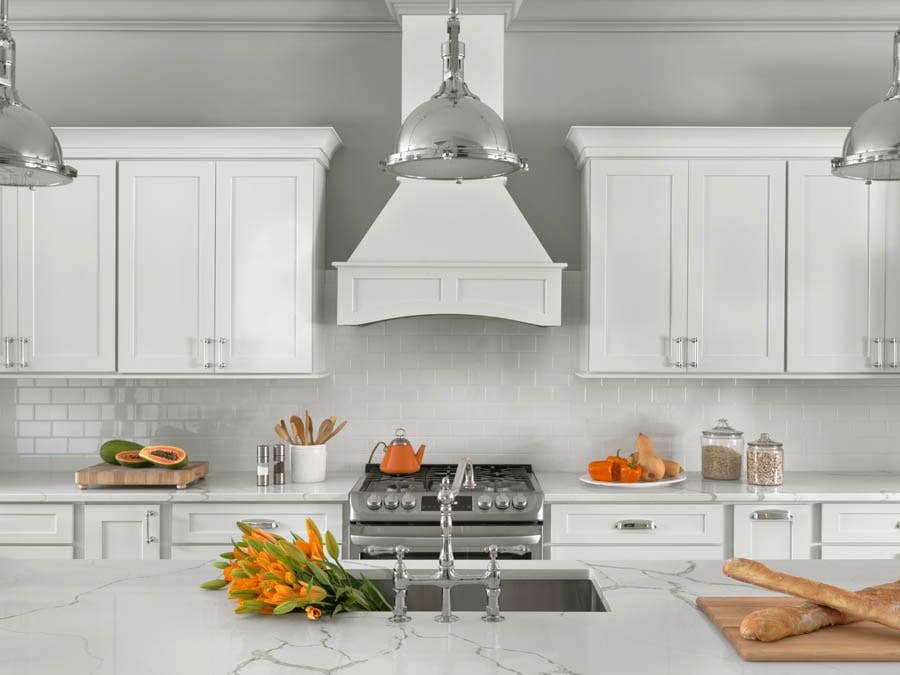 ---
One of the most important steps you can take to bring some light to your kitchen remodel is by changing the color scheme. Dark woods and paint can make any room look like a cave without proper lighting, so take the brighter approach. Start with lightly colored cabinetry like white, light gray, cream, or a light blue. This will create a bright canvas to play with that will give you a great start.
Next, carefully select some new countertops. Anything that is lighter in color will freshen up the space, even countertops with strong veining and patterns. Choosing light colors doesn't have to be boring. Make sure you add some patterned components and bright pops of color to add personality in the kitchen.
Lighting
---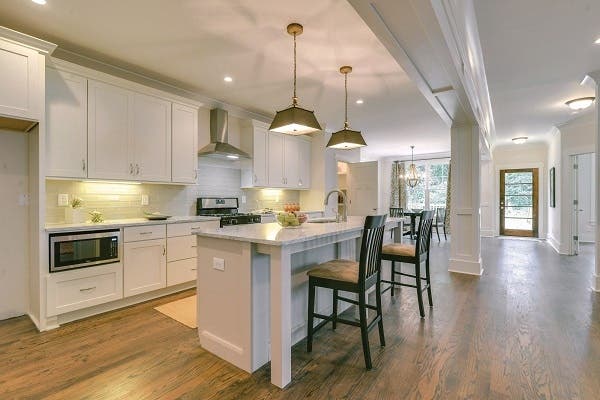 ---
Lighting is one of the more obvious changes that can be made during a kitchen remodel. There are so many ways to light a kitchen and each one will create a different focal points and statements. Pick and choose which ones might be best for you based on your budget, and the increase you would like to see in lighting.
The most significant way to increase the brightness in your room is through recessed ceiling lights. Most homes surprisingly lack in this area, so connect with an electrician and map out what your space needs. Additionally, you can use pendant lighting over a peninsula or island. Other creative ways to light your kitchen can also include toe-kick lighting, under-cabinet lighting, lighting above your wall cabinets, and lighting within glass or other open cabinetry.
Reflection
---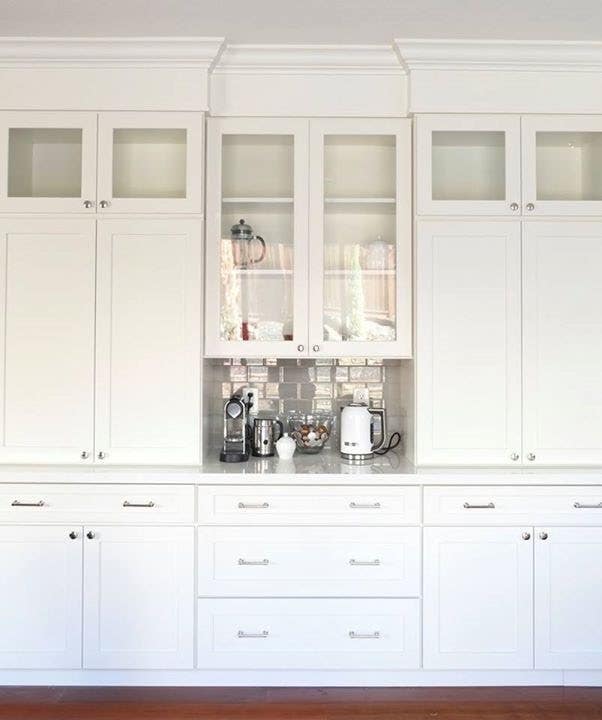 ---
In dark rooms, the materials used can make or break the atmosphere. Reflective materials are a great resource because they help light bounce and create the illusion that the space is brighter and larger. Add mirrors to your kitchen whether that's next to the eat-in space, or through backsplash tile. Another great option is adding glass doors to cabinets as well as metallic finishes on hardware and appliances.
Contrast
---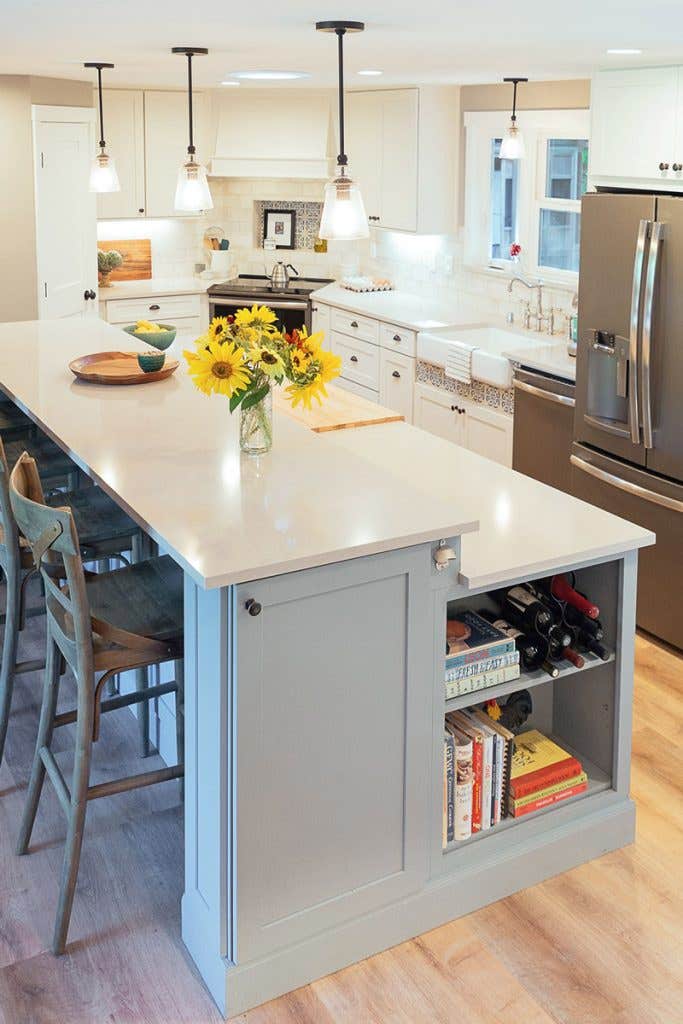 ---
This may sound counterintuitive while discussing how to brighten up your kitchen, but every remodel needs color contrast. When everything is washed out or the same color, it leaves the kitchen with less character and personality. Ground the design with a few dark accents such as oil rubbed bronze cabinet hardware and matching pendants for a more dynamic look.
---
Every successful kitchen remodel involves balance whether that's in colors, materials, or lighting. Take advantage of this opportunity to add in your own personality and style. For more tips and advice, talk to a CliqStudios kitchen designer.
Schedule a Complimentary Design Consultation now!