New York renovation features CliqStudios Shaker white kitchen cabinets, crown molding & professional gas range.
As Los Angeles transplants, Amber and Dan were used to homes that had backyards and large kitchens, open and inviting. They needed to bring some of that cheer to their New York apartment. And the first target was the kitchen, a dark, L-shaped space with a tiny corner sink, it had no room for two people to maneuver and was no place to cook a great meal.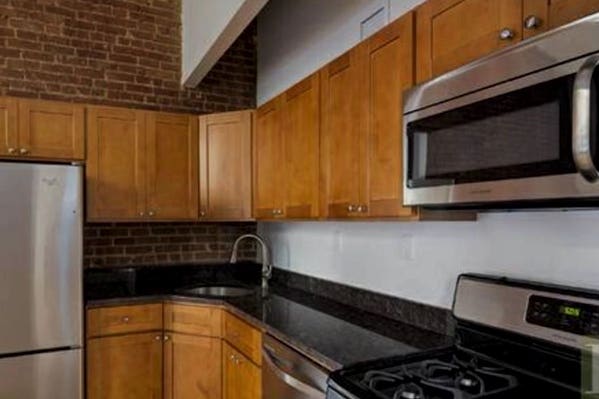 Designer Erin Lubbe worked with them to create a space where they can both move freely, storage is optimal, and the environment is light, bright and inviting. In Amber's words, "When the kitchen was complete, I was just blown away. It's open, it's tall, it's beautiful! It doesn't look like a New York kitchen. When I walk in to make my coffee, it makes me happy."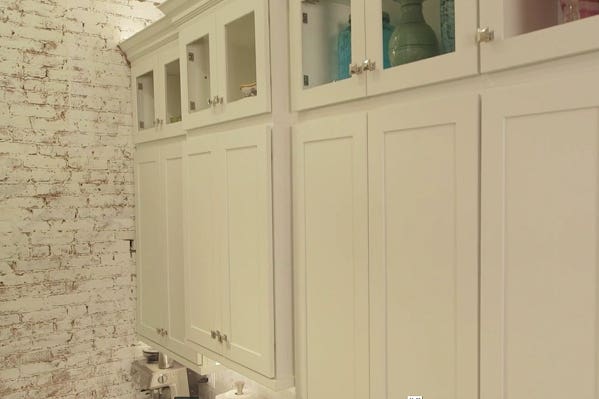 Now Amber has a professional gas range, full-size farmhouse sink and plenty of storage. She and Dan are never bumping into each other, even when sharing the space with a two-year-old, a five-year-old and the dog.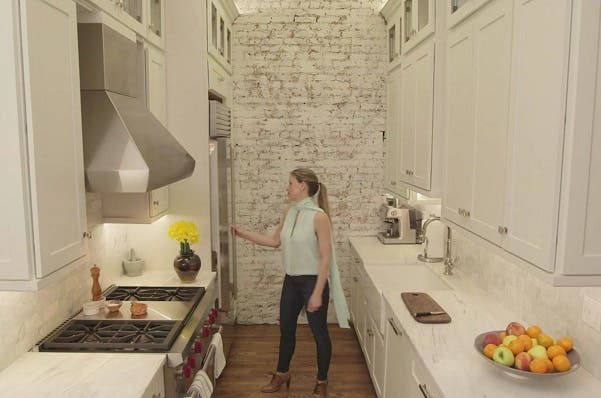 They agree, it is details such as an upper tier of glass doors and crown molding that pull it all together, and that the soft-close doors and drawers are "phenomenal."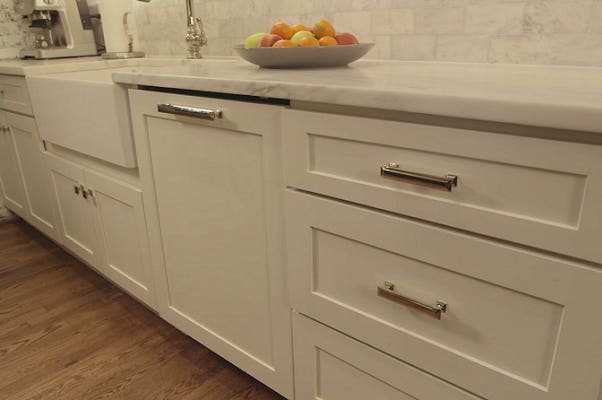 Semi-custom cabinet options made it possible to add interesting features such as the bump-out over the sink. A matching panel on the dishwasher contributes to the sleek, spacious feel, and whitewashed brick lightens the space while respecting the original architecture.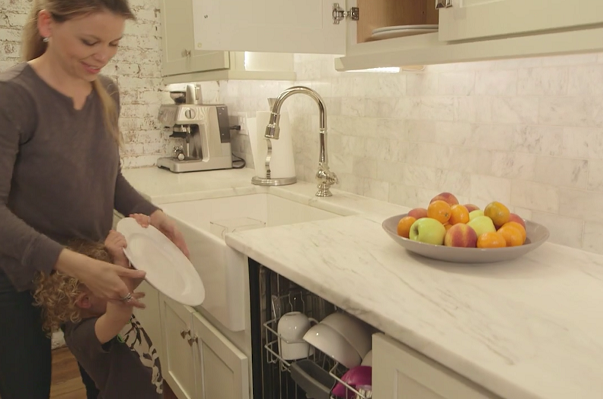 Happy with their choice to use CliqStudios online design service and factory-direct cabinets, they say, "With CliqStudios we were able to create something spectacular. The cabinets were at a phenomenal price point for outstanding quality."