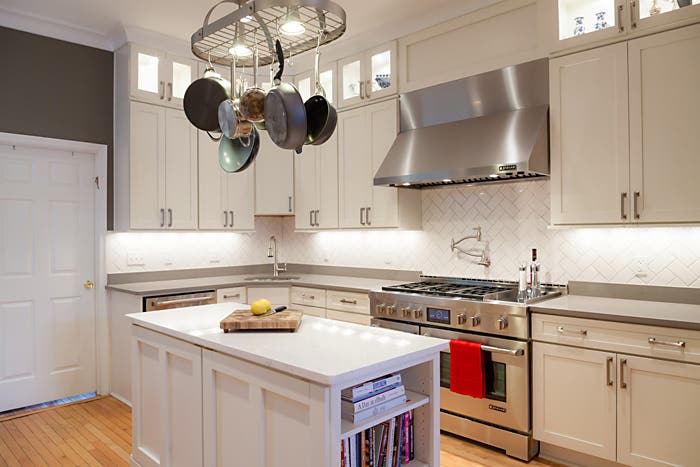 CliqStudios worked with this homeowners' interior designer on a kitchen remodel. They needed to create a space for family gatherings and entertaining.
They used features that reflect the family's style and make the space special. A professional gas range, hanging pot rack, and built-in island bookshelves set the space apart. The cabinetry is functional and decorative, with a storage pantry wall and lighted glass door cabinets near the ceiling.
While adding new items, they also preserved the home's heritage. The original maple flooring remains in exceptionally long sections. The window and door casings with corner blocks remain prominent. The original five panel entry doors are bordered by wide base trim. Additionally, they are fully lit by recessed spot lights in the ceiling.
A corner sink, tucked neatly between a pull-out trash bin and the dishwasher, is a space-saver and focal point. The herringbone backsplash reached from counter to cabinet at every point.