As you consider a kitchen remodeling project, one of the first decisions to make is whether you will hire a professional or make it a DIY project. Construction and installation are large budget line items, so remodelers can save a significant amount of money tackling projects themselves. Keeping costs low is a common reason to take on DIY projects, but many homeowners also enjoy the satisfaction of completing the work themselves.
Kitchen remodeling may not be as quick and easy as it looks on television, but many homeowners successfully and enjoyably remodel their own kitchens. These are the main things you need for a do-it-yourself kitchen remodel.
1. Time
One of the first things to consider for a DIY remodel is your time, because do-it-yourself projects often take longer due to work schedules and skill levels. Homeowners who want the satisfaction of managing their own project are comfortable with a potentially extended remodeling timeline. It's possible for DIYers to get the work done more quickly if they enlist the help of friends and family.
2. Tools
A DIY remodel will require a number of tools and not every remodeler has drills, saws and sledgehammers in their garage. Luckily, DIYers often have friends or family members they can borrow from. There are also rental centers and tool libraries with large selections. Keep in mind that renting tools will be an expense to plan for, but is generally quite affordable.
In addition to physical tools, remodeling resources are important tools to have any DIYer's belt. Talking with coworkers and friends who have remodeled can be a great way to get first hand advice. There is endless information online and watching how-to videos can be quite helpful. The staff at local stores can be a helpful resource and some locations have classes teaching skills like installing tile.
3. Skill
Construction experience is not required for a successful DIY project. Often DIYers just have a willingness to learn and the grit to see the project through. It's helpful to identify early in the renovation what projects may be better to hire out. For many homeowners, hiring out detailed projects like plumbing and electrical work make sense. Anything that requires a permit generally needs to be inspected to meet requirements, so paying to have those projects done correctly saves time and money in the long run.
Hiring a general contractor can be a useful way to find other reliable professionals for those types of work. Many DIYers choose to hire a Pro for projects that are above their skill level.
4. Design
DIYers often have an eye for design or a vision of what they want from their renovation efforts. With online resources like Pinterest and Houzz, gathering ideas is easy. However, kitchens can be an especially challenging room to layout due to windows, doorways and utility lines.
Working with a CliqStudios' kitchen designer is ideal for a DIY kitchen. Designers can see spaces in a whole new way and maximize them with new layouts and specialty cabinets.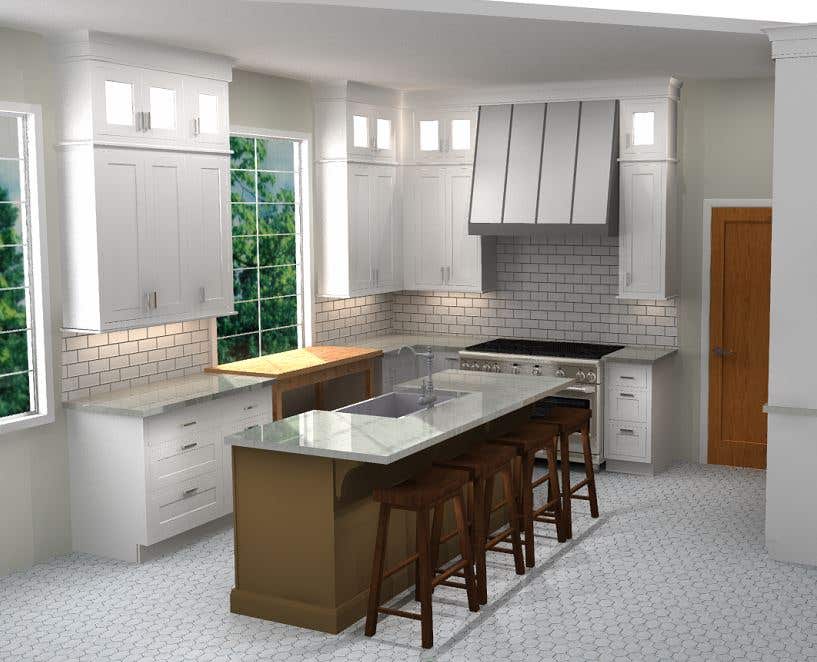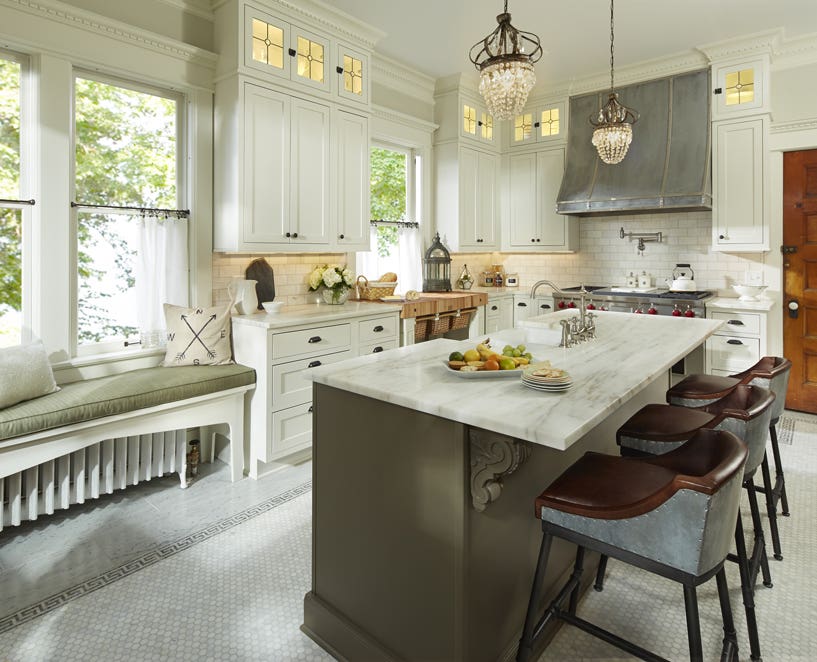 Are You Ready to Commit to a DIY Kitchen Project?
Before you commit to a DIY kitchen project, it may be helpful to answer these questions. If you find that most of them are a 'yes' then you are most likely willing and ready to start a DIY kitchen project!
Do you like to research projects and learn new things?
Do you have the time? If the project takes longer, are you comfortable spending your time remodeling?
Do you have the installation skills for cabinets, floors, appliance and more? Or are you willing to learn?
Do you have the tools to complete your remodel? If not, are you willing to buy, borrow or rent them?
Do you enjoy physical labor? Are you comfortable getting dirty?
Do have the patience and determination to complete a kitchen remodel?
Do you have the planning skills to stay on track? Or are you willing to hire a general contractor to help?