After transforming more than 30,000 kitchens with quality cabinets, CliqStudios has seen many kitchen peninsula designs. According to HGTV, "A peninsula is basically a connected island, converting an L-shaped kitchen layout into a horseshoe or U-shape."
Many homeowners desire the ever-so-popular island, but the peninsula is just as useful and eye-catching. In addition, a kitchen peninsula is a smart alternative for a kitchen layout where an island isn't practical. Therefore, we are going to celebrate the versatility of the kitchen peninsula by looking at some of our favorite peninsula kitchen designs.
1. The Best of Style and Function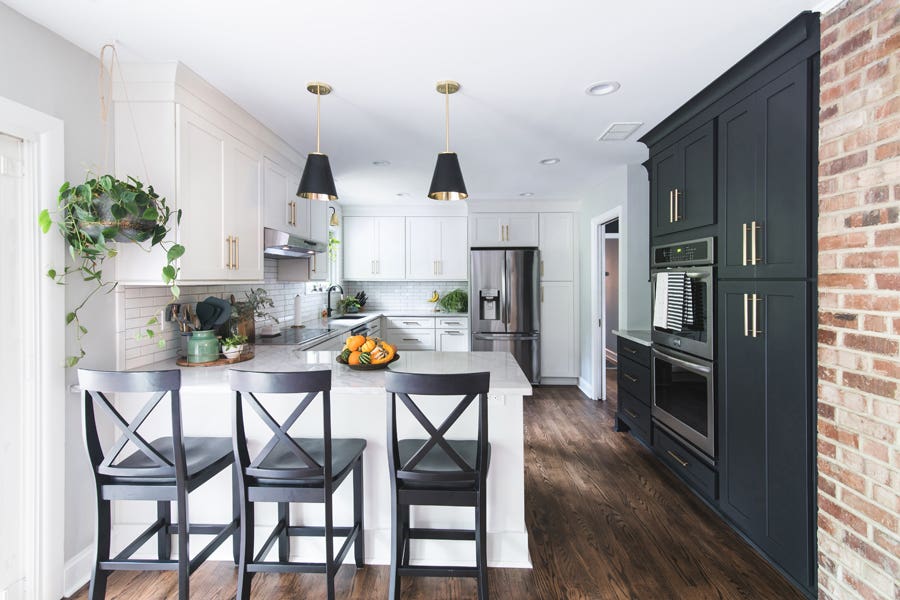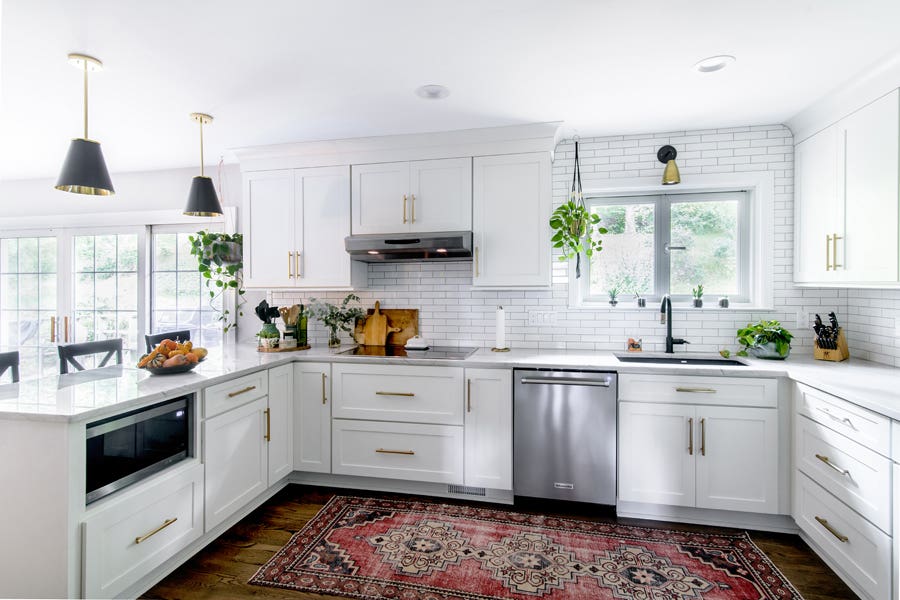 First, we have a tailored and modern new Jersey kitchen, a perfect example of how a peninsula can combine style and function. On one side of the peninsula is a sitting space, making it an ideal place for gathering. The peninsula is surrounded with base molding, a detail that gives it a built-in furniture quality that seamlessly fits the sleek style of the overall kitchen. Secondly, the peninsula is accented by stylish chairs and touches of color from accessories like plants. While on the other side is practical storage solutions like a Super Susan, and Microwave Cabinet.
2. Opening a Once Crowded Space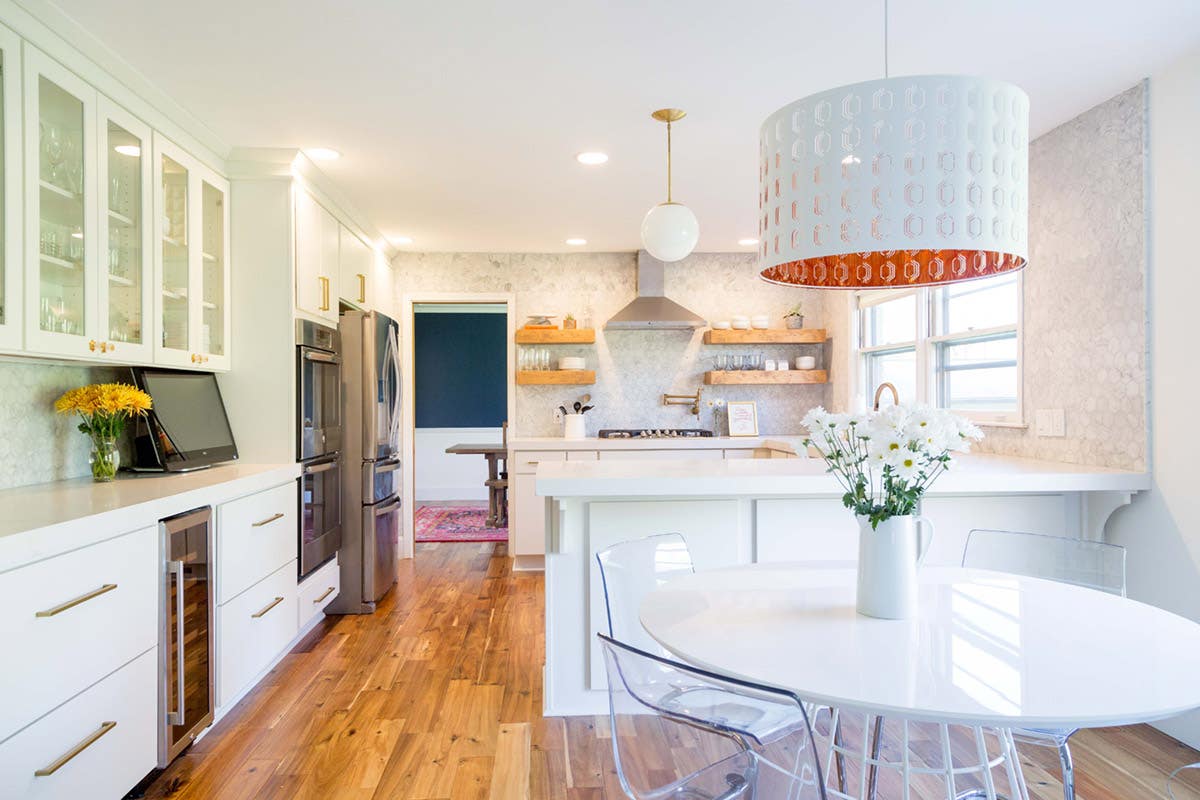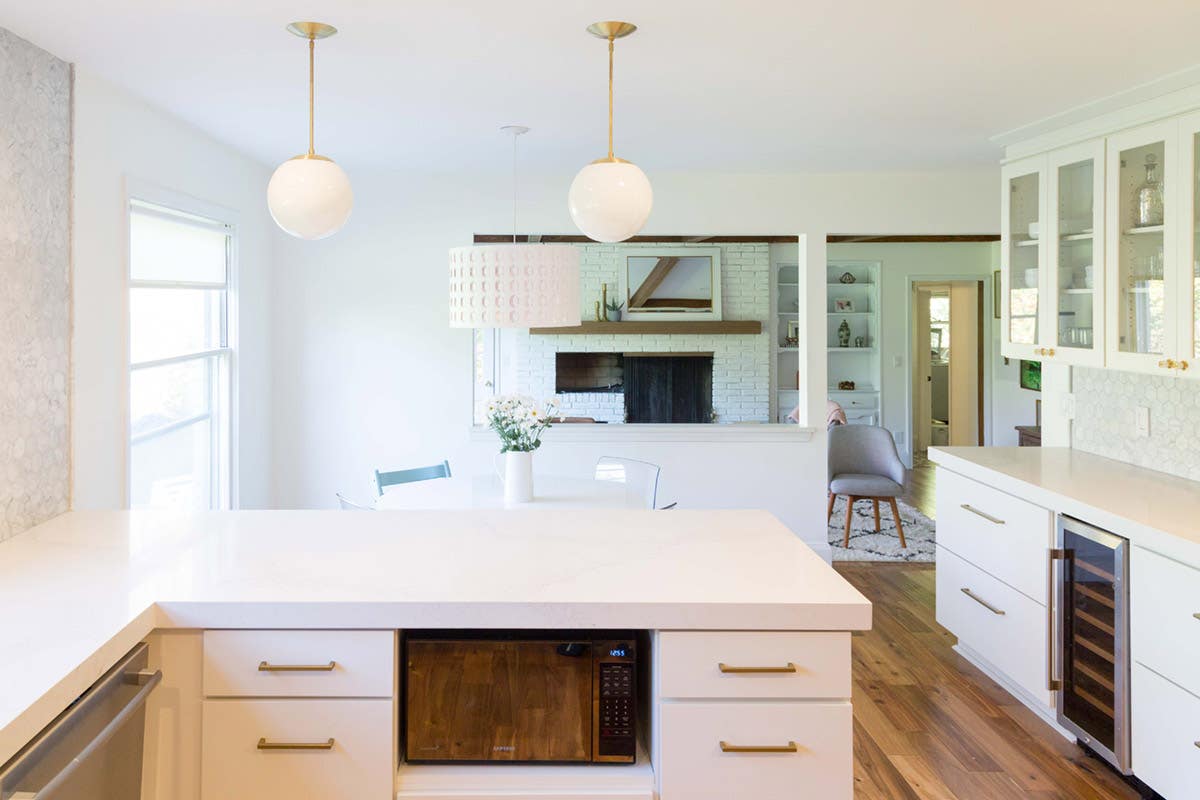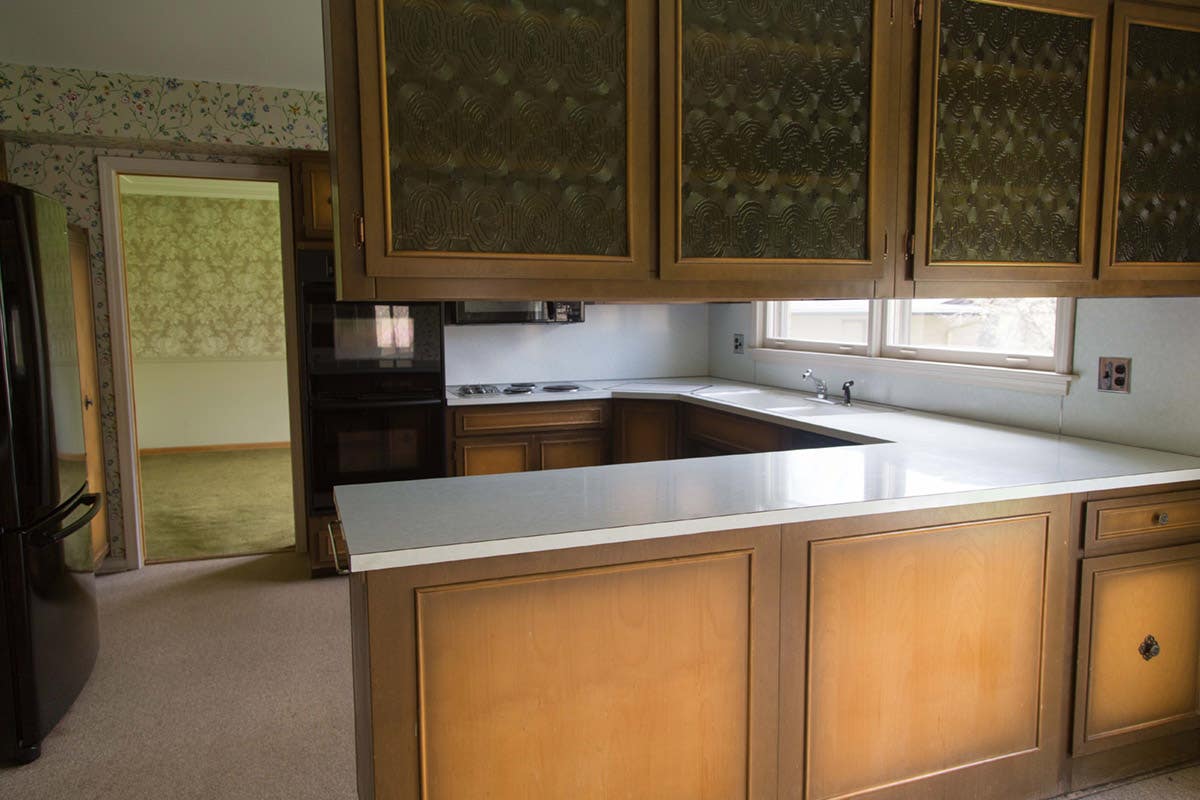 This modern makeover of a 1960s kitchen is dramatic. The dark and crowded original kitchen is replaced by bright and lively features. The homeowners kept a similar layout to their existing cabinetry, but opened up the space by eliminating crowded and dingy cabinets that hung over the peninsula. Furthermore, by adding cabinet storage to other areas of the room, they eliminated the need for the upper cabinets above the peninsula, thus opening up the room. White is a perfect choice for a peninsula because of the light feel it lends to the overall room.
3. An Entertaining Dream Spot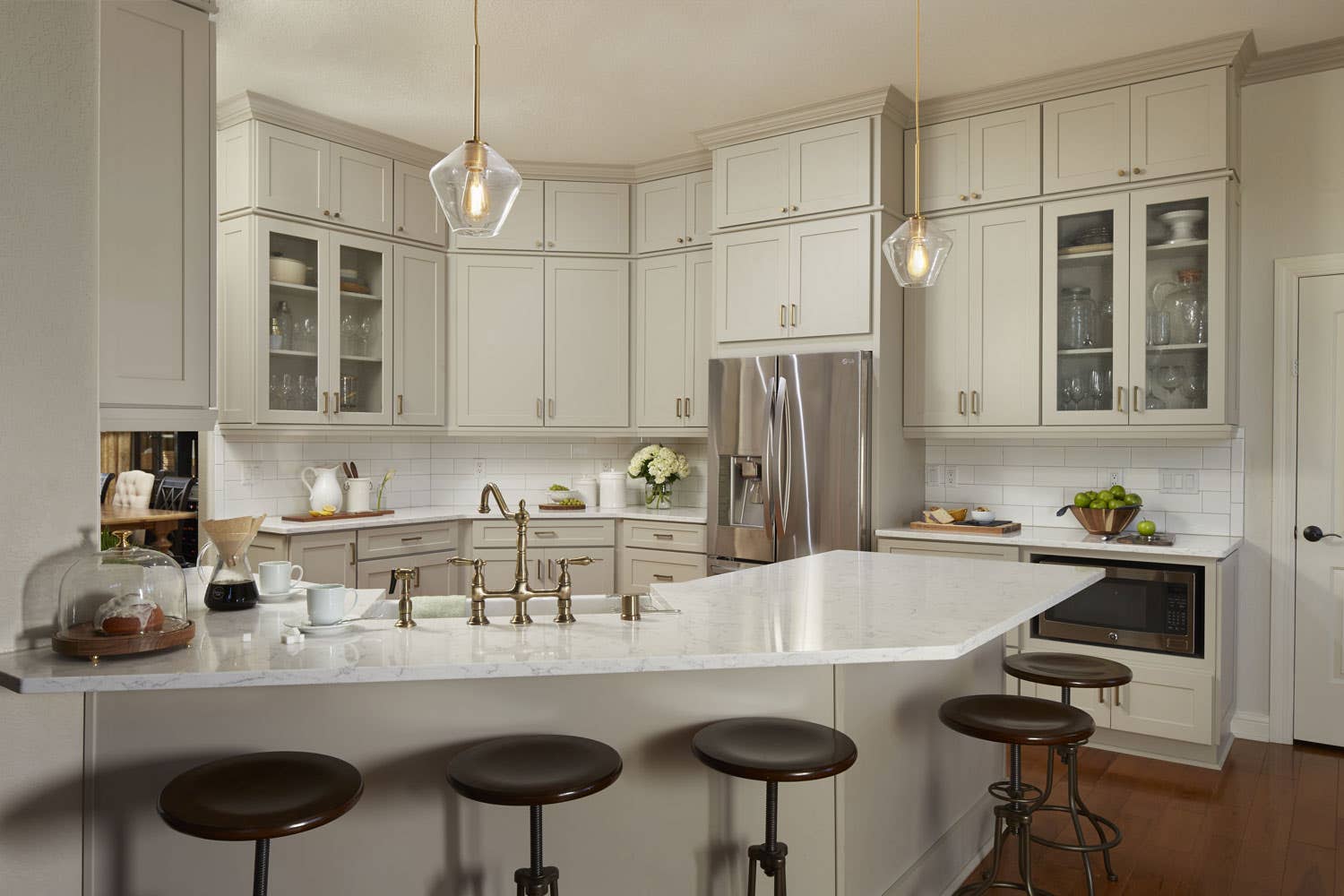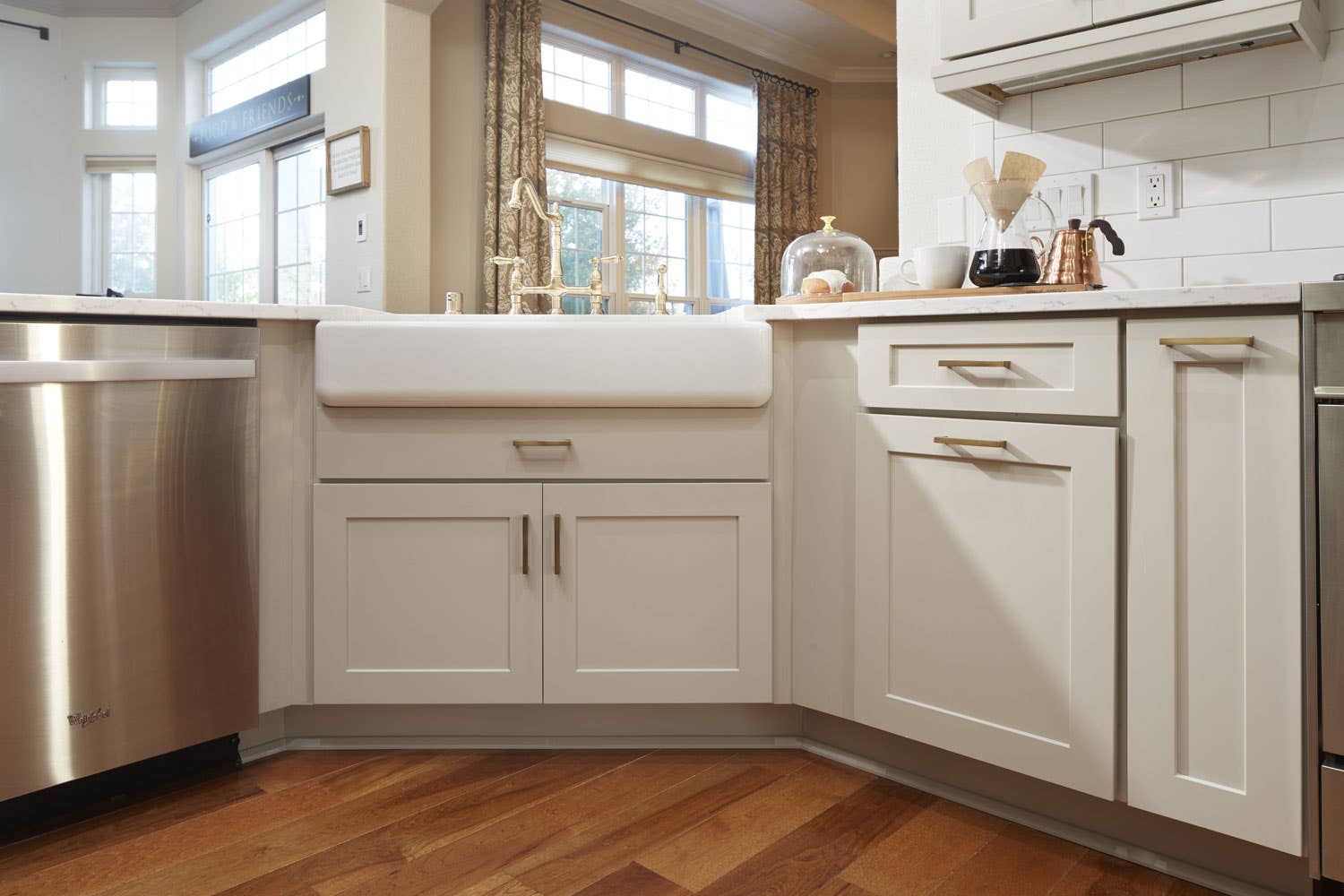 Next this transitional gray kitchen makes for a unique and inviting space. The homeowners of this kitchen wanted a space ideal for entertaining and found it with their updated design. Finally, with their new peninsula that seats five people, they have plenty of room for guests to gather and socialize.
Additionally, the peninsula offers ample countertop space, ideal for preparing meals, socializing or even doing homework with the kids. Think of this kitchen as the stage and the peninsula as seating for the audience. With this design, it's easy for guests and family alike to enjoy every moment of the cooking production.
4. Not One Peninsula, but Two!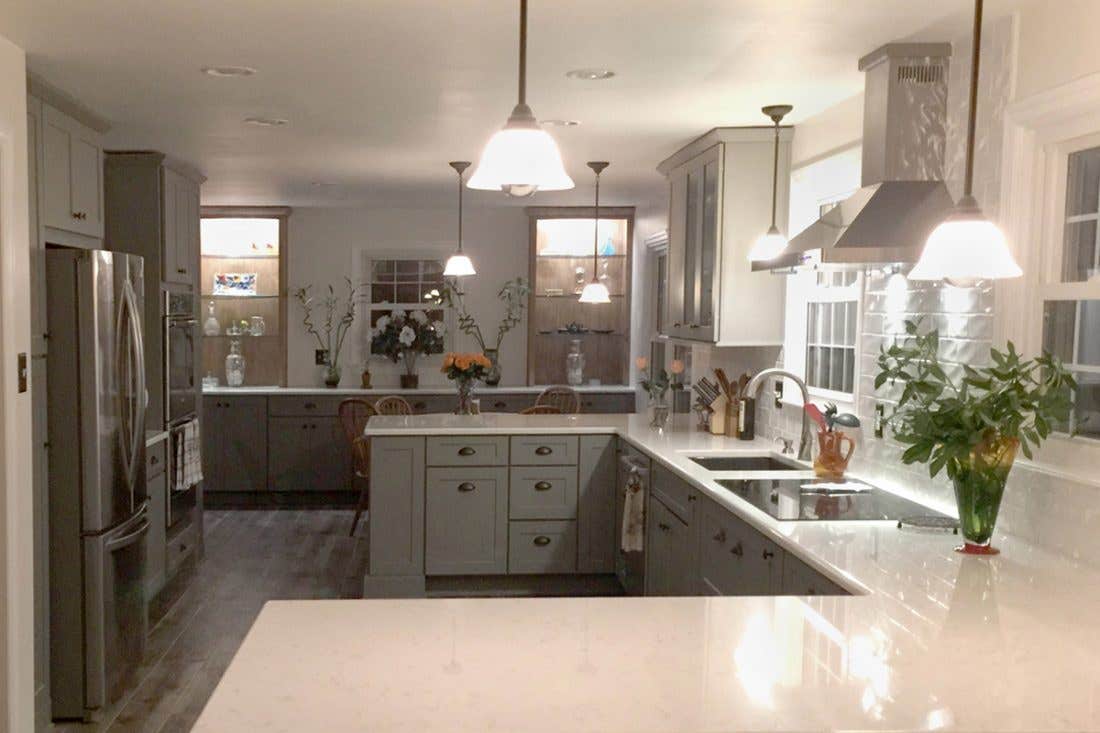 Lastly, we have a beautiful kitchen with Shaker cabinets in modern Studio Gray that has not one peninsula, but two! After working with her CliqStudios kitchen designer, this homeowner realized that their initial goal of incorporating a kitchen island into her design didn't fit her space. Adding two peninsulas offered more room for cooking, entertaining and storage.
Possible Peninsula Features
Finally finding the right layout for your kitchen is made easy with the help of a trusted kitchen designer. CliqStudios designers collaborate with you to find the best ways to lay out cabinetry in your home.
Get started creating your dream peninsula. Below are several storage and decorative items to add the perfect touch to your kitchen peninsula.
Cooking Storage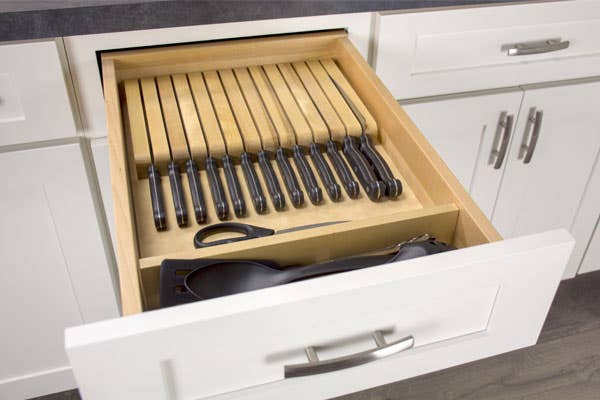 Pantry Storage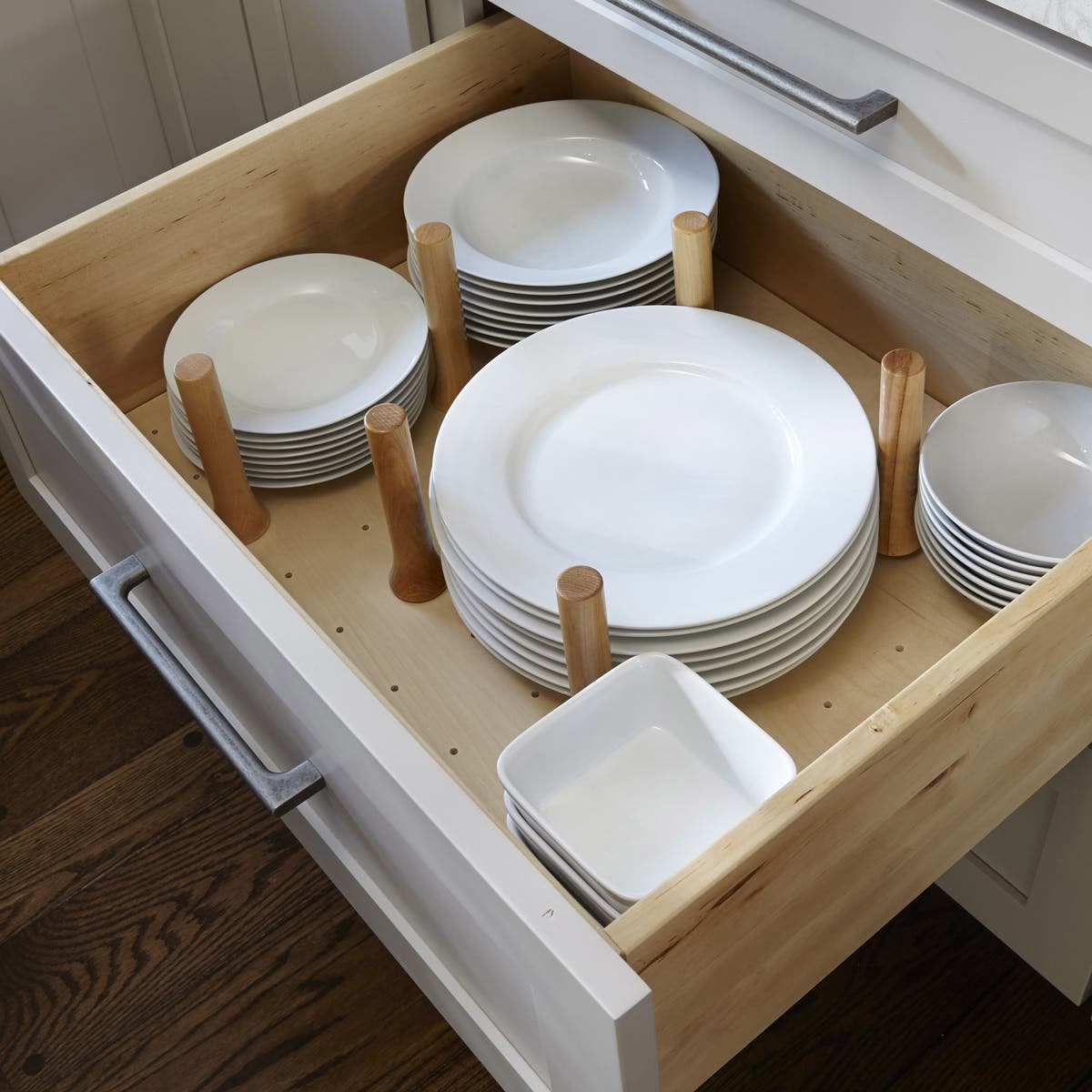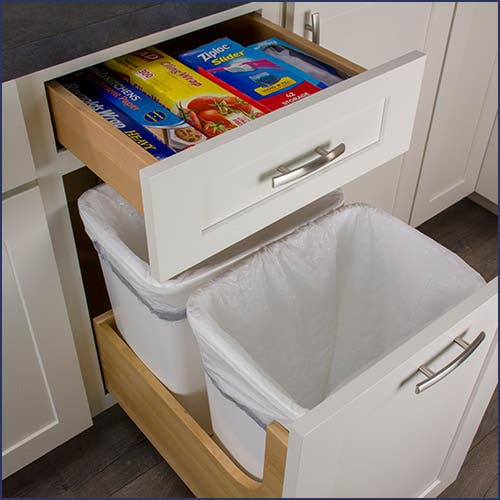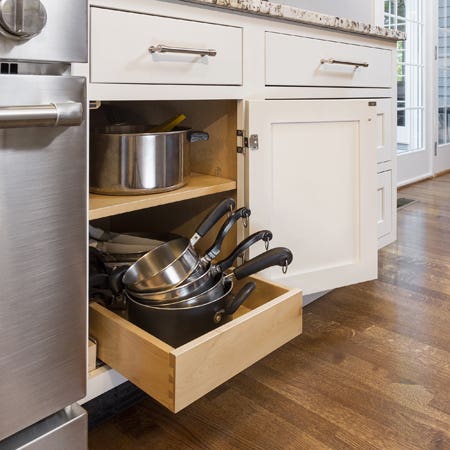 Decorative Details