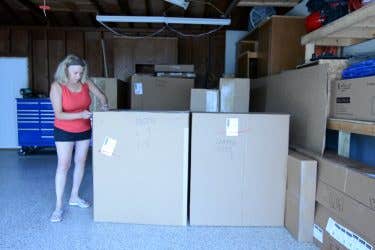 3 Min. Read
You've eagerly anticipated your cabinets for months and today's the day you finally get a call about delivery. What if you're not ready for installation and your contractor is booked out? Can you store them in the garage or with the final mile carrier? There can be many unanswered questions during a home remodel, so let's make sure you're prepared for this exciting transition!
Final Mile Storage
Final mile carriers are the last leg of your kitchen cabinet delivery. Pre-COVID, if a customer wasn't ready, the freight company would occasionally hold the order for a weekly storage fee based on their ability. After 2020, here's why that option has become less common:
Delivery backlog affects all industries. It's not just cabinets that are seeing longer delivery times. In March, when the Suez Canal was blocked nearly 15-20% of the world's trade was impacted causing major back-ups in the freight industry. Right now, deliveries in nearly every industry in the US is impacted by a severe shortage of over-the-road truck drivers.
Final mile carriers are squeezed for space. With delivery backlogs, there are more products than ever passing through each final mile carrier, and it's unlikely they'd have space to store extra products.
It's costly. The few companies who are still willing to store cabinets are charging anywhere from $100-500 plus per week, so it's expensive.
Those are some of the major reasons why we don't recommend final mile carriers to store your cabinet orders. Instead, we recommend that if you need to store your cabinets that you put them in a clean, dry climate-controlled environment until you are ready to begin your installation.
Carport and Garage Storage
Carports and garages come with unique challenges. As a rule, once you receive cabinetry it should be placed in the first dry, secure space within normal living conditions. This automatically eliminates both options because your cabinetry would be exposed to the elements in a carport, and garage floors tend to absorb moisture from the earth resulting in damage. Even if you wrap your cabinetry in plastic for protection, with moist conditions, condensation inevitably builds up within the plastic and gets on your cabinets.
As you can see, these sound like great options, but with the challenges associated with them, they also are not suggested.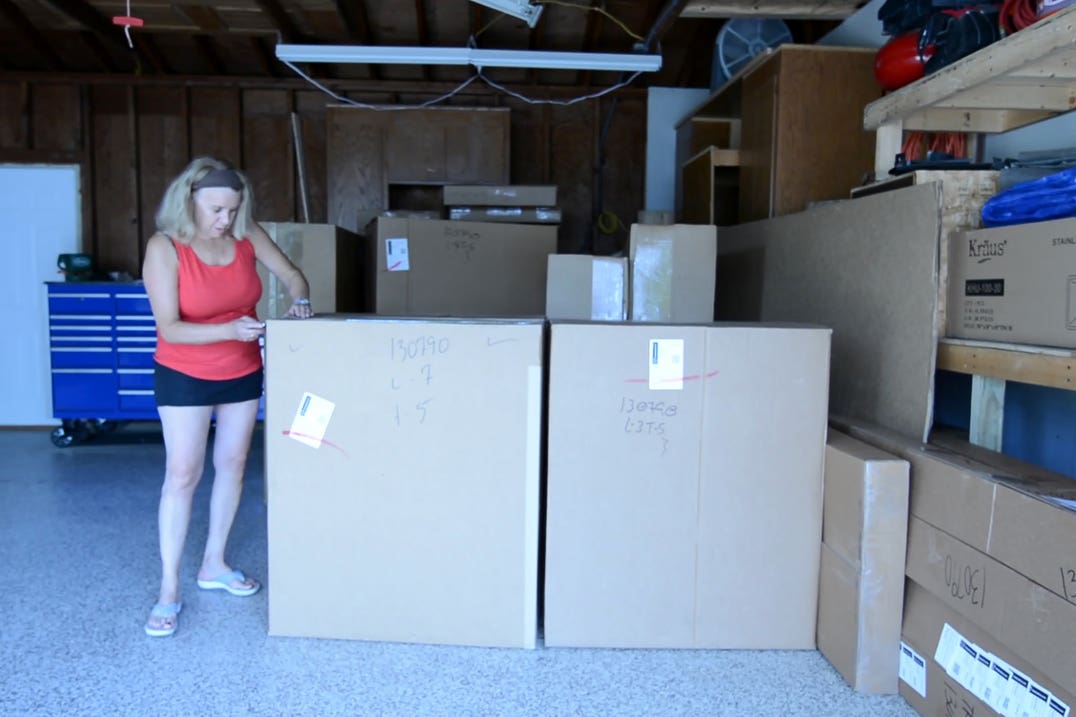 In-Home Storage
The most recommended option for safely storing your cabinetry until installation is to accept them into your home. You control the humidity levels of your home, and this allows your order to acclimate before install.
This can be difficult because large cabinet boxes might make your space tight and take up livable space. The easiest way for your remodel to run smoothly is to have your installer hired long before your order is placed so even on their waitlist, it won't take as long.
Improve your experience by communicating early and often. Whether you're a pro talking to your client, or a customer updating your installer, make sure everyone is informed about ETA's and potential re-orders to minimize any surprises.
The last few years were a little crazy, and just know entire industries are still experiencing delays, but they're doing their best to get back up to speed for you. Cabinetry won't show up as quickly as an Amazon order, but know they're being made-to-order especially for you, with care, so you can enjoy them for years to come.
Schedule a Complimentary Design Consultation to get started today!
---