How to Determine Your Kitchen's Storage Needs

How do I calculate the amount of kitchen storage I need?
The kitchen is essentially a giant storeroom. To effectively store specialty items, they are organized into sub-zones: perishable and nonperishable groceries, dishware and cookware, linens, cleaning supplies, paperwork, etc.
The amount of cabinet storage you need for your kitchen depends on what and how much you have. The more items your kitchen will need to store, the more forethought you should put into the organization and storage options for your new space.
Conversely, the fewer items you have, the more flexible your design options. Small household of two? You might consider replacing wall cabinetry with open shelves and larger windows.
1. Assess Your Household Needs
Each kitchen is as unique as the family it supports. Therefore, assessing your household's needs is key to determining your storage needs.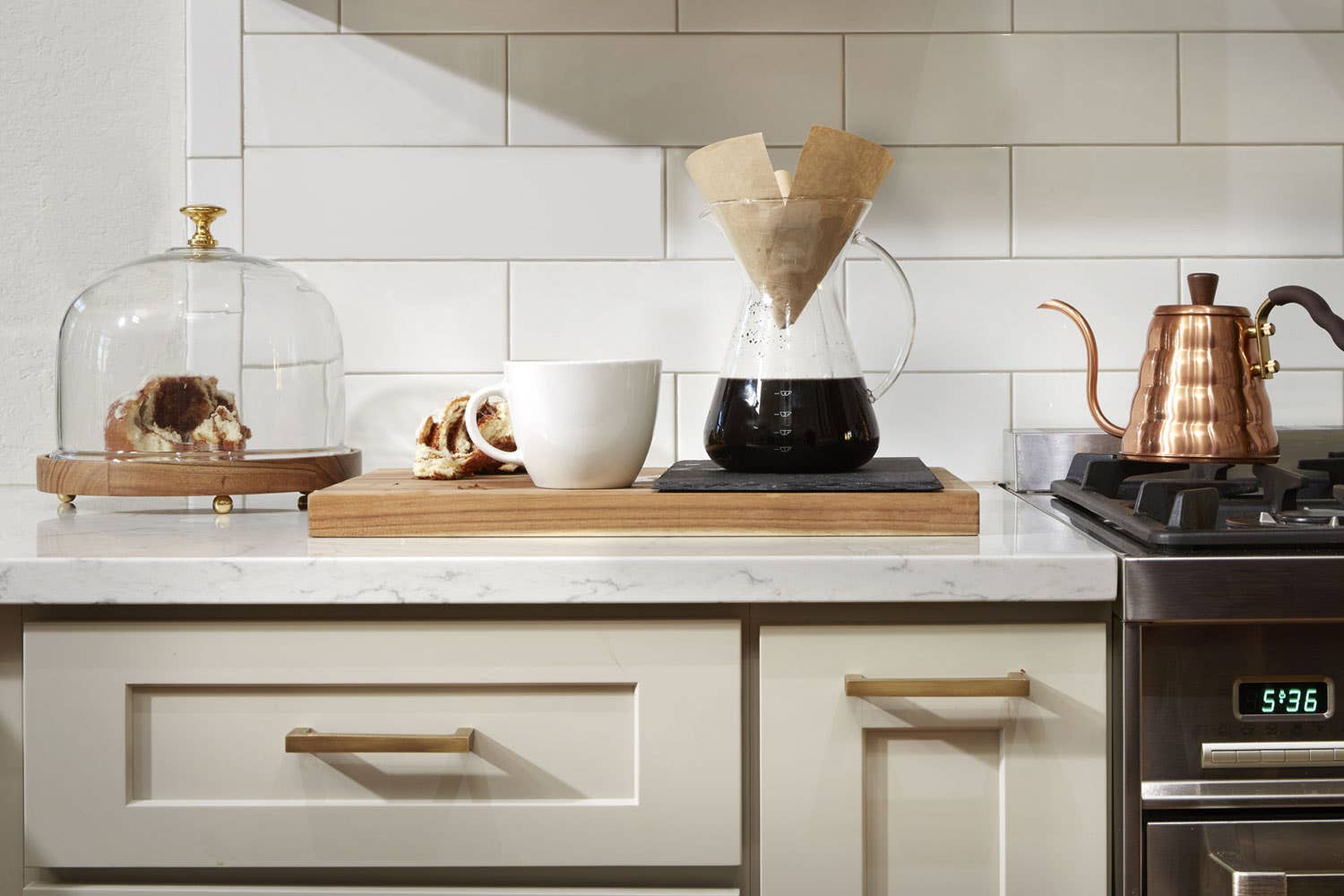 As you assess your kitchen, ask yourself these questions:
What's the current size of your household? What will it look like in 5, 10, or 15 years?
What's the frequency and intensity of your cooking and entertaining?
Which parts of the kitchen are awkward to use?
Are there storage areas of your kitchen that are particularly cramped?
Which specific cabinets or drawers get the most use?
Are there other activities that take place in your kitchen (such as laundry, paperwork, or indoor gardening) that could use more functionality?
Are there appliances that sit permanently on the countertop because there's nowhere else to put them?
How efficient is your storage? Is everything right where it needs to be, or do you find yourself frequently transporting things for everyday tasks?
Paying close attention to how your kitchen is currently utilized will help you understand which storage areas work well, and which areas need improvements.
2. Take Inventory of Your Kitchen
When it comes to determining storage needs, you can start by taking inventory of your kitchen. CliqStudios kitchen designers advise it's best to understand how much you have to store.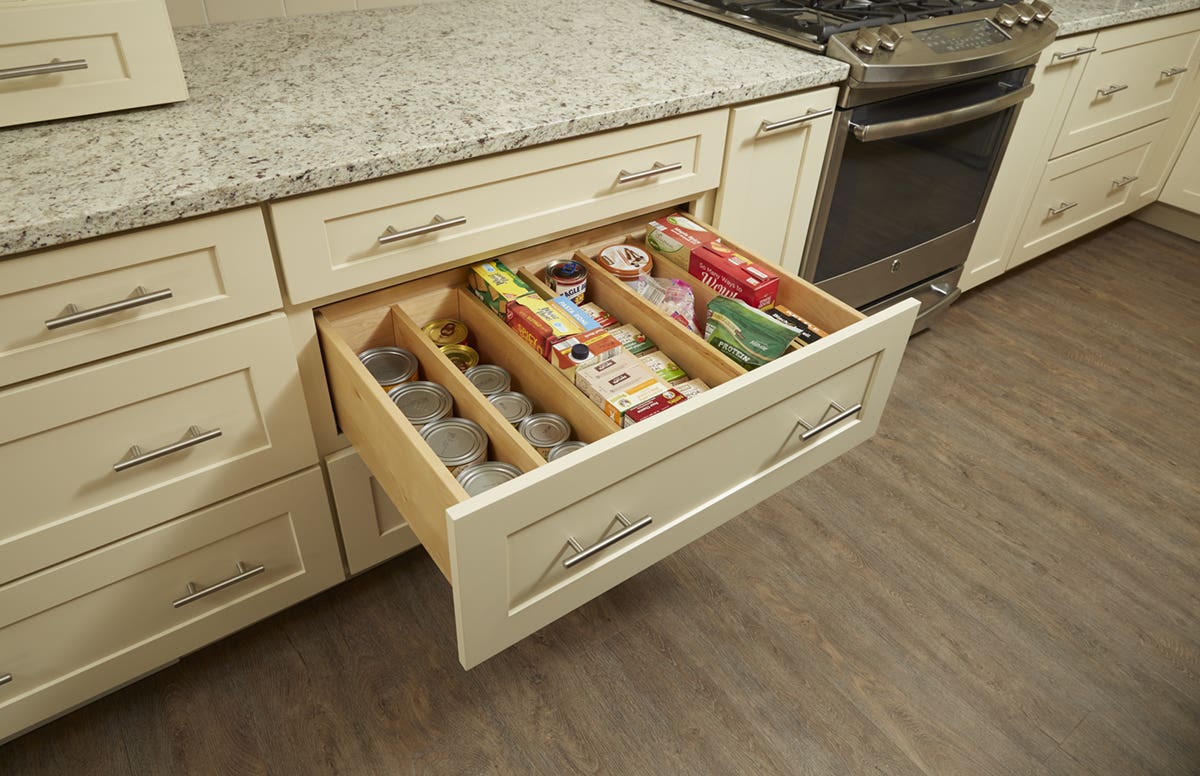 Taking inventory of your kitchen can be a revealing activity. You might be surprised by all of the separate categories of items that live in the kitchen:
3. Declutter Your Belongings
Does your kitchen feel cluttered? Are your cabinets and drawers filled with items that are rarely used?
While one solution to a cluttered kitchen is to add more storage, another is to have less. A kitchen remodel is the perfect time to declutter your belongings and get rid of the things you don't use. It functionally increases your storage space and doesn't cost you a dime!
Other benefits of decluttering include increased energy, creativity, and confidence as well as decreased anxiety and stress. Many report that decluttering brings focus to the things that really matter, which leads to a happier and healthier life.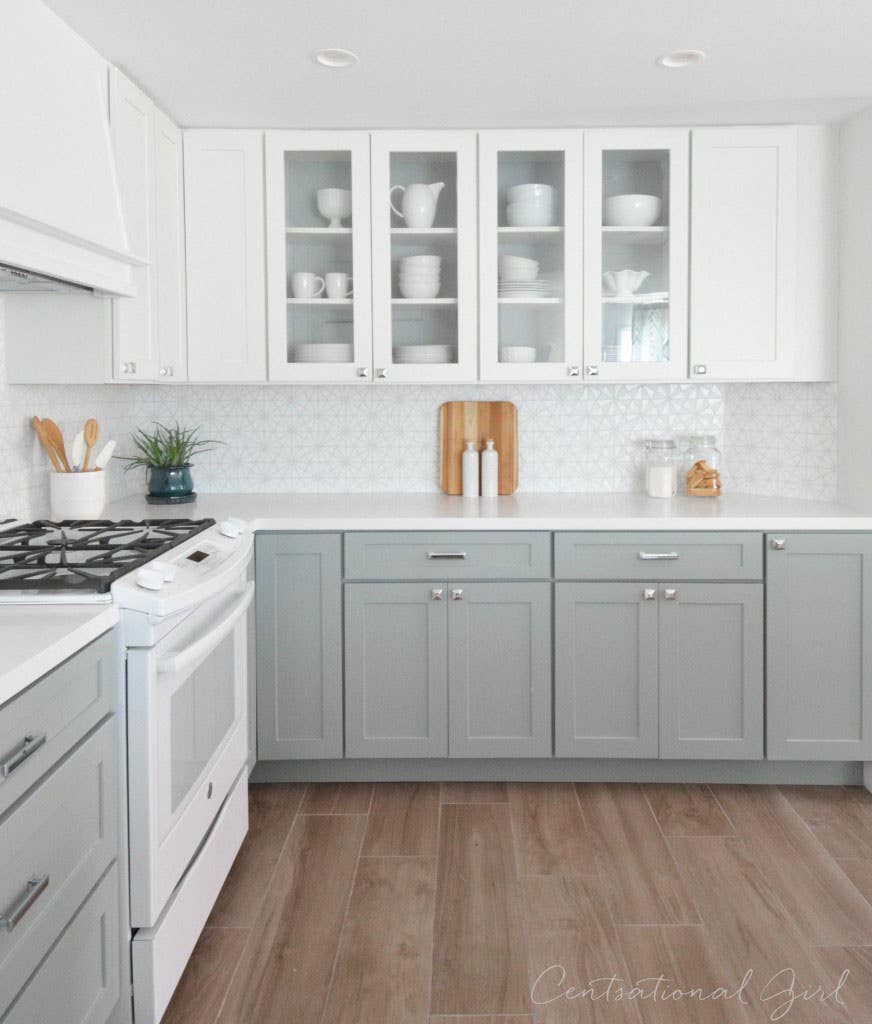 Organizing junkie Jenn Lifford poses four questions for homeowners to ask themselves as they go through their kitchen:
Do I use this?
Is this item extra?
Would I buy this today?
Does this help to make my life easier?
"If you don't immediately say 'I use this' or 'I love this', it can probably go," writes Lifford. "Spending time thinking about that 'someday' situation that you may or may not need it is not going to help anyone."
If you're having trouble, an easy method to decluttering your space is the one-month cardboard box test. As explained by professional organizer Peter Walsh:
"Not sure what you use and what you don't in your kitchen? Here is a tried and true way to find out. Empty the contents of your kitchen utensils drawer into a cardboard box. For one month, put a utensil back into the drawer only if you take it out of the box to use it. If it's still in the box after four weeks—you don't need it. Pass it on to charity."
4. Organize the Kitchen Based on Functional Areas
Perhaps as important as the quantity of your kitchen storage is its efficiency and accessibility. Are items close to where they need to be? Or is it difficult to get what you need, when you need it?
The typical kitchen is organized around these five functional storage areas:
Consumables
Non-Consumables
Cleaning
Preparation
Cooking
While these five zones are common across kitchens, your kitchen may have other activity zones including baking, beverages, serving, laundry, pet supplies, mud room storage, or even an indoor herb garden.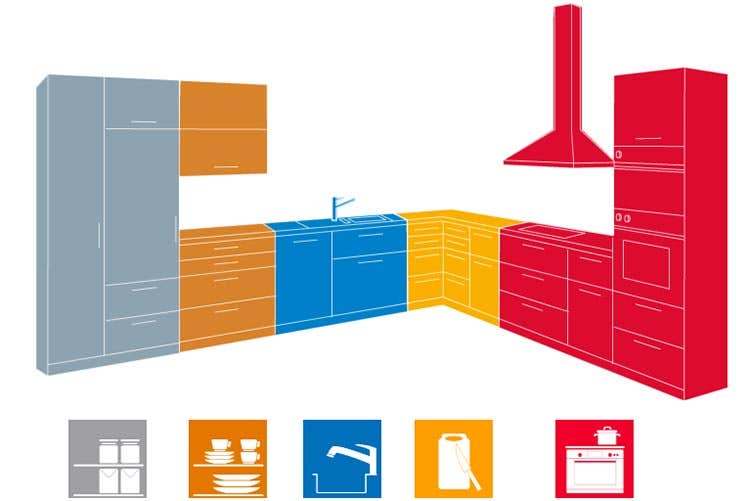 Organizing Your Kitchen: Quick Tips
Items that are used together should be stored together. Measuring cups and measuring spoons should be in the same drawer
Store items in a way that is easy to see. Placing spices in a rack at eye level will make it easier to find the right now. Full access drawers or roll-out trays can bring all of the stored items into view.
Store frequently used items in easy to reach places. Cookie sheets, wire racks, pizza trays and other large-but-thin items kept in vertical dividers above the refrigerator or wall ovens is great for high-volume storage.
Group similar items together. Items such as dishes, bowls, and canned goods can be grouped together and stacked.
Find alternative storage for items only used a few times a year. If the China set or serving trays are collecting dust, store it in a basement or butler's pantry to free up kitchen space.
5. Calculate the Total Frontage for Your Shelves and Drawers
If you're in an exacting mood, try calculating the storage space of your kitchen. In the kitchen, the standard measure for storage space is shelf/drawer frontage, which is calculated by multiplying the cabinet width * cabinet depth * number of shelves and drawers.
The NKBA recommends a total shelf/drawer frontage of:
1400" for a small kitchen (less than 150 square feet);
1700" for a medium kitchen (151 to 350 square feet);
2000" for a large kitchen (greater than 350 square feet)
This is the distribution of storage frontage recommended by the NKBA:
| | Small (<150 sq ft) | Medium (151 to 350 sq ft) | Large (350+ sq ft) |
| --- | --- | --- | --- |
| Wall | 300″ | 360″ | 360″ |
| Base | 520″ | 615″ | 660″ |
| Drawer | 360″ | 400″ | 525″ |
| Pantry | 180″ | 230″ | 310″ |
| Misc. | 40″ | 95″ | 145″ |
As storage options become more and more flexible, the specific allocations do not have to be met as long as the appropriate amount of storage is met for kitchen size..
6. Consult a Kitchen Designer
There are several benefits from consulting a kitchen designer. Not only will a design expert help you accomplish each of the previously mentioned steps, they can also take your ideas to the next level by creating visuals and mockups that enable you to imagine yourself using the new space.
As Portland, Oregon architect Hiromi Ogawa says, "Everyone uses their kitchen differently. We have the owners imagine themselves standing at each major area of the kitchen, and determine what they need within arm's reach."
Using your imagination to test-drive your kitchen layout is an immensely practical way of assessing the functionality of your design.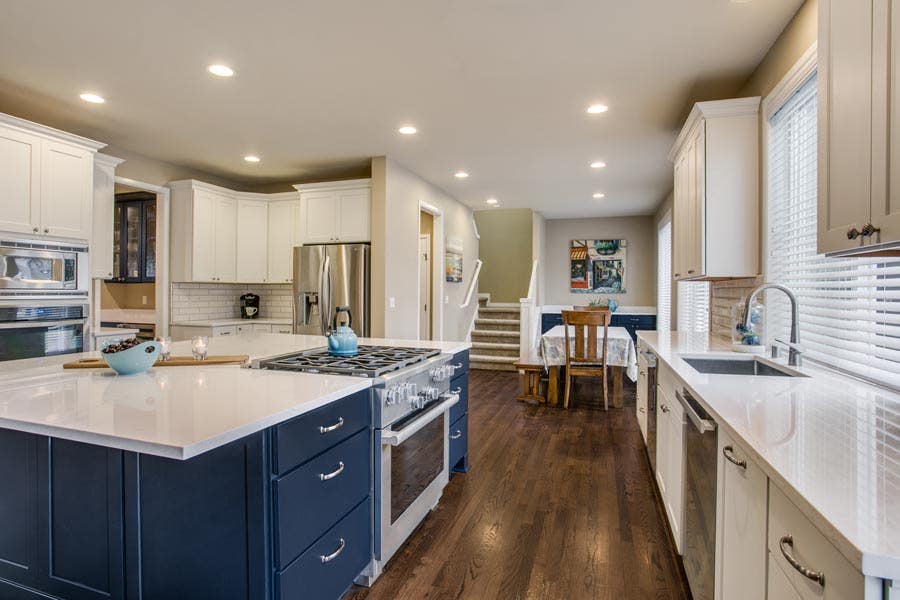 One CliqStudios customer said: "When the first designs of the cabinets came through, I actually went through the printouts, and – this sounds really ridiculous – but I was writing down what goes in each cabinet. Where's the plastic-ware going to go? Where do colanders go? Where do pots and pans and lids go?"
"Visualizing all of that was really important for me and worked wonderfully," she continued. "I knew exactly where everything was going to go when I was unpacking and I haven't moved a thing because it all flows so well."
A great kitchen always starts with great plan.

Read More

How do I start planning a kitchen remodel?

Read More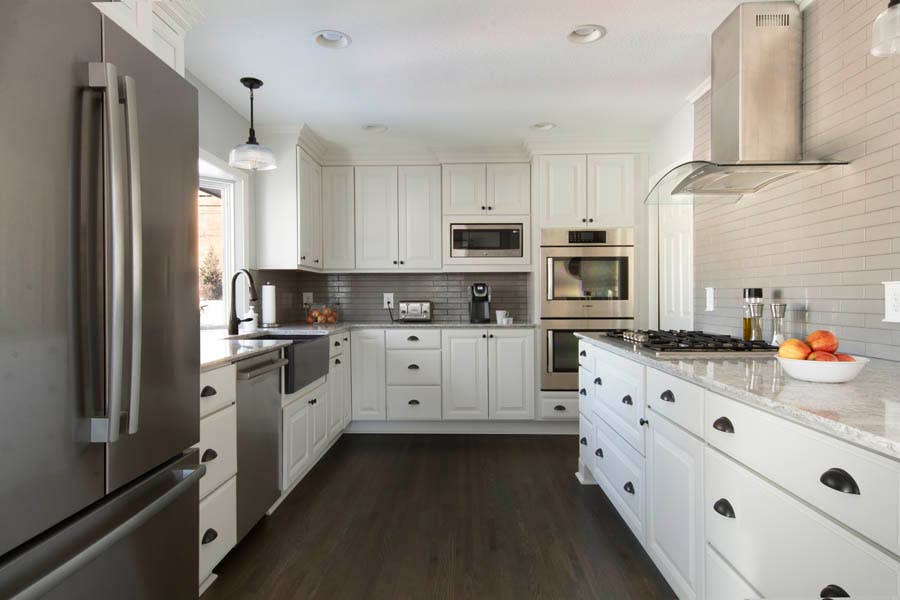 Ready to start your free design?
Take the first step toward your dream kitchen today! We'll connect you with your personal designer to make your project a reality.
Let's Get Started