When Is the Best Time to Remodel a Kitchen?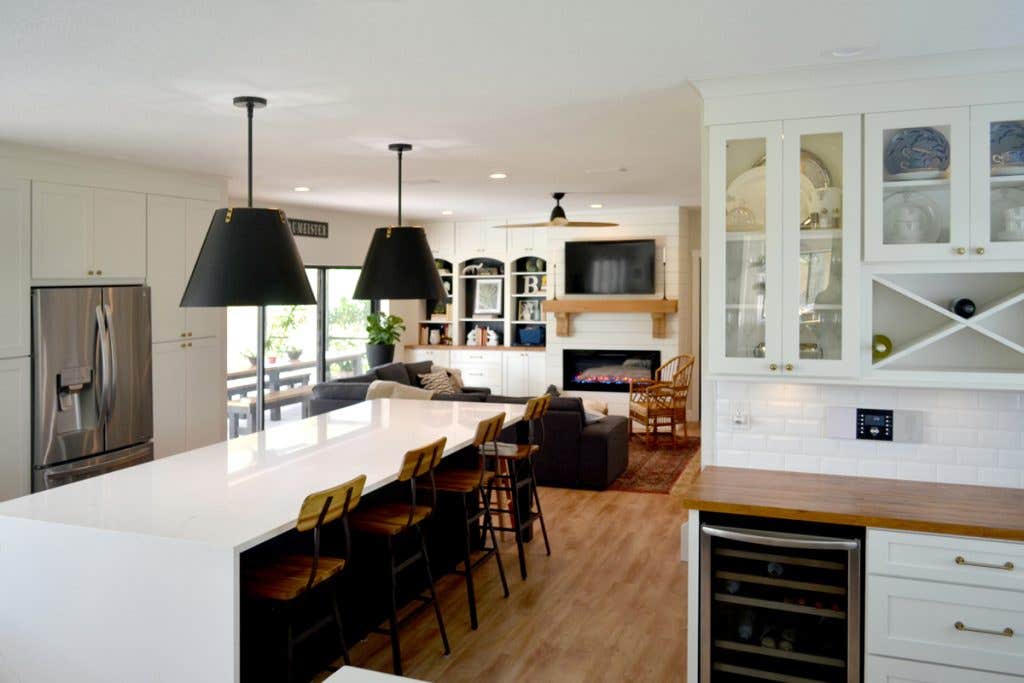 Deciding on the best time to remodel your kitchen is one of the biggest parts of planning a project. While the answer differs for every household, considering these six things will help you choose the right time to start your project.
Family Schedule
For many homeowners, it's best to plan a remodel during a slower season in their family schedule. Construction is bound to add inconveniences. It's better not to pile that on top of an already busy schedule. While the time of year varies by family, many homeowners remodel in the summer because it's a more flexible time. The stress of remodeling is often eased by summer vacations, kids' camps and more relaxed schedules.
Eating Plans
Eating out every day can be tiring and expensive. While your kitchen is under construction, you'll need to set up alternative meal prep areas. For some, a simple mini-fridge and microwave will suffice. For others, an outdoor grill is the perfect solution. This is another reason that many homeowners choose to remodel during warmer weather.
Weather
If you live in a colder climate, weather is certainly a consideration for remodeling projects. Replacing windows or doors in sub-zero winter temperatures is less than ideal. However, indoor remodeling happens year-round. If your project is contained indoors, a winter remodel could work well. You may even find that hiring a contractor is easier, and less expensive, while the snow flies. Just make sure you will still have a dry space to store cabinets and room for a temporary kitchen indoors.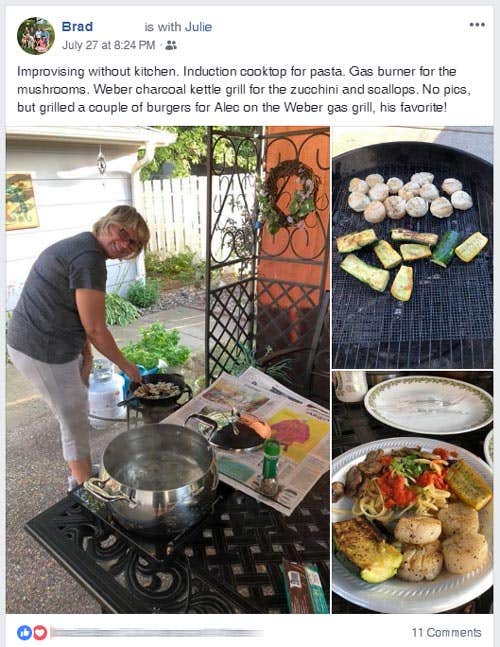 Seasons with Deals and Discounts
The average kitchen remodeling budget nationwide currently hovers around $30,000. No wonder remodelers are looking for a good deal!
If you're one of them, plan around certain times of year that are known for deep discounts on home products. Black Friday and spring promotions in April and May are a good time to shop for supplies. Even if you aren't installing them right away, it pays to buy and store your products in advance. Having supplies on hand can also help keep your project timeline on track.
Product Lead Times
While you can remodel a kitchen with products off the shelf, most kitchens have at least a few special order products. Start shopping and planning early, because the items you want most may have longer lead times. Everything from faucets and lighting to appliances and countertops can require early ordering.
Cabinetry often has one of the longest lead times. CliqStudios cabinetry takes, on average, 4 to 6 weeks to build and delivery to your door.
Holidays and Special Events
Many homeowners want to complete remodels before the holidays, a graduation, or other special event. If you want a new kitchen before the next big gathering you host, it's best to start planning 6 months in advance. For most projects, this will leave buffer time for any unexpected delays. Simpler projects may only take a few months, but it's better to finish early than host in the midst of a mess.
The Best Time to Schedule Your Kitchen Remodel
Ultimately, the best time to schedule your kitchen remodel is after you've thoroughly planned your budget and timeline. Starting a kitchen remodel requires research, shopping, setting goals, budgeting and talking to professionals. Once you're ready to create your dream space, nothing – even freezing temperatures or a busy schedule – will stop you.
A step-by-step guide for a successful renovation.

Read More

Simple steps to prepare for a remodel.

Read More