Ever wonder how interior designers take a dark, dingy space and make it bright and beautiful?
Meet Jennifer, the interior designer who runs the blog The Pink Pagoda. Last fall, she participated in the One Room Challenge, an interior design event whose mission is to "provide participants with a supportive, enthusiastic forum in which to share the process of transforming a room."
Over the course of the seven-week challenge, Jennifer documented her ranch house renovation, blogging her week-by-week thoughts and plans as she transformed the house's great room, which included a kitchen, family room, and breakfast room.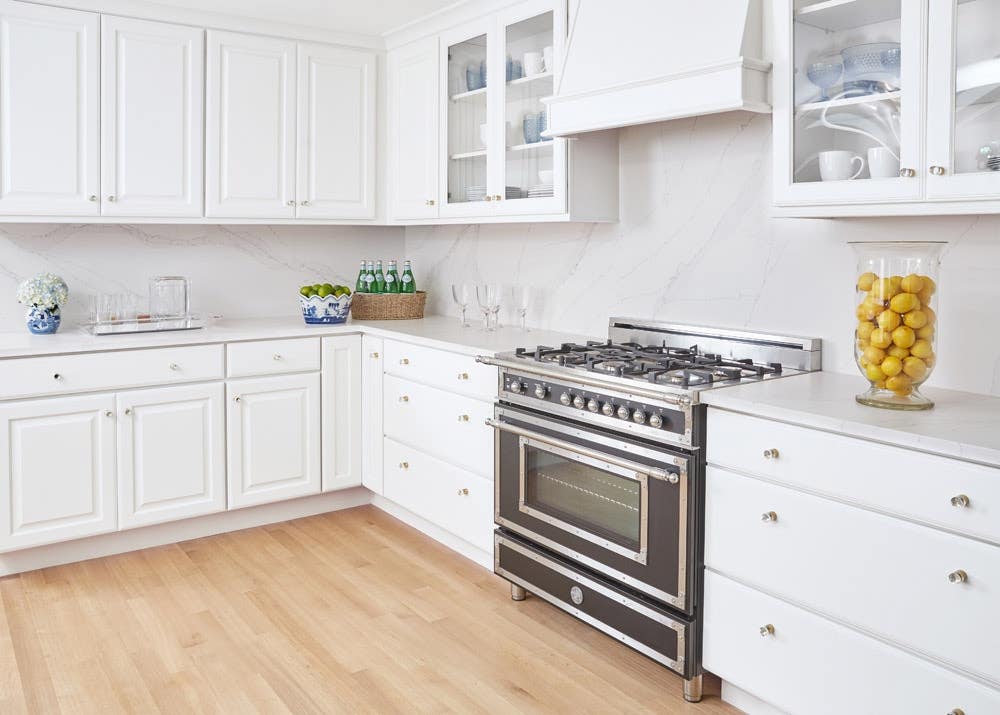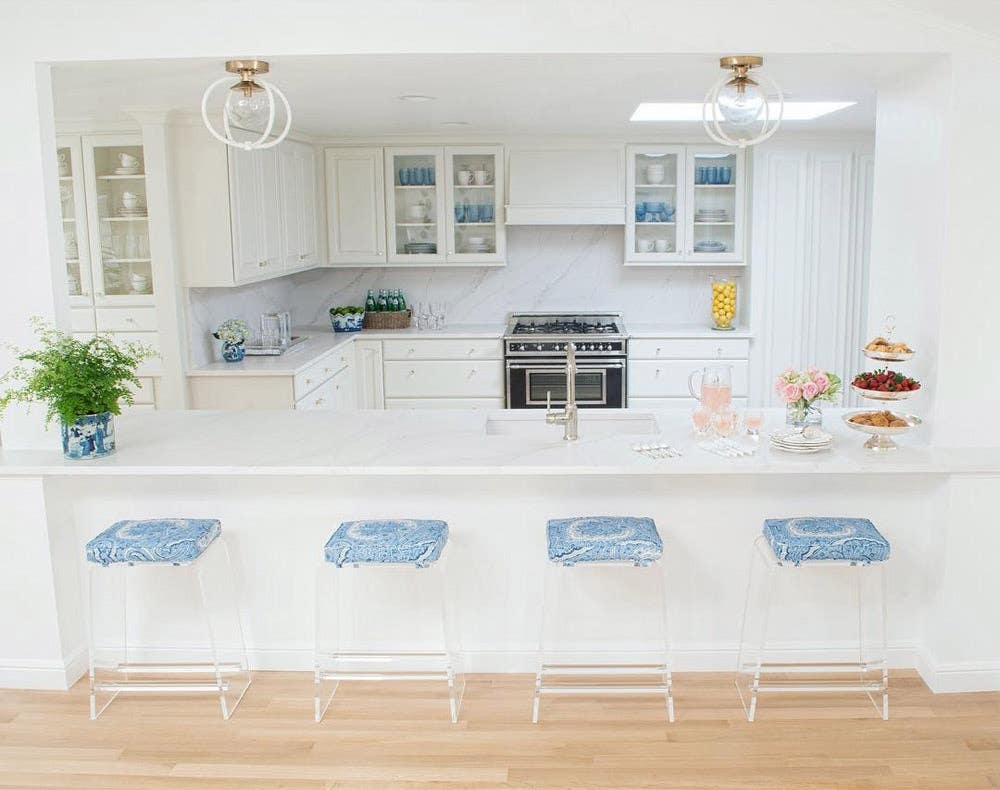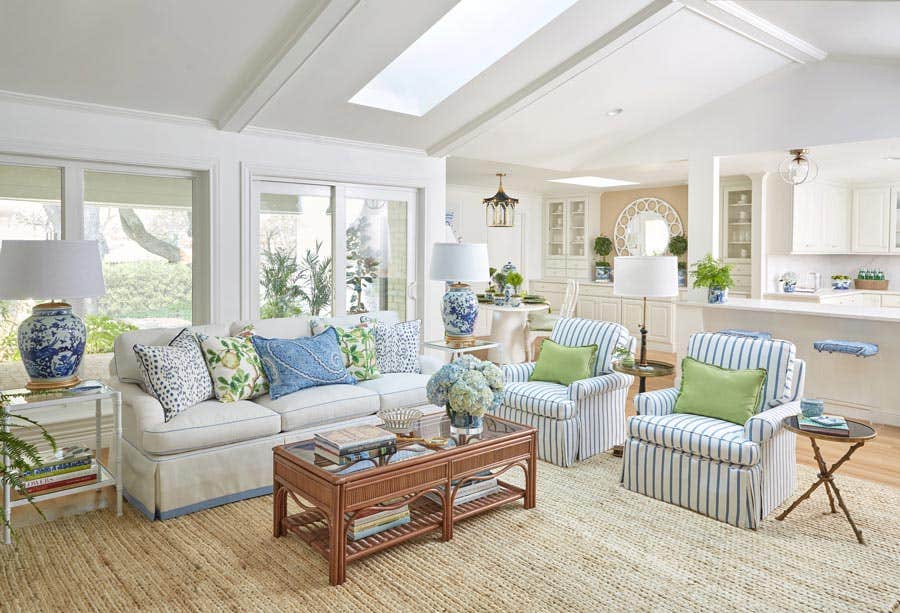 The kitchen "was definitely the hardest part of the project," Jennifer said. "There was rust colored floral wallpaper, the sink was on a diagonal peninsula, the appliances were black and unusually sized, the cabinetry was darkly stained oak with lots of grain, the flooring was vinyl, and, well, you understand."
Jennifer redesigned her space from scratch, installing new cabinets, skylights, electrical systems, and more. Brightening and opening up the space was a major priority.
"We ripped everything out, and adjusted the floor plan by getting rid of the diagonal peninsula, relocating the garage door from the kitchen to a tiny mud room/hallway that was created by taking in part of the oversized laundry room, and were also able to add a pantry."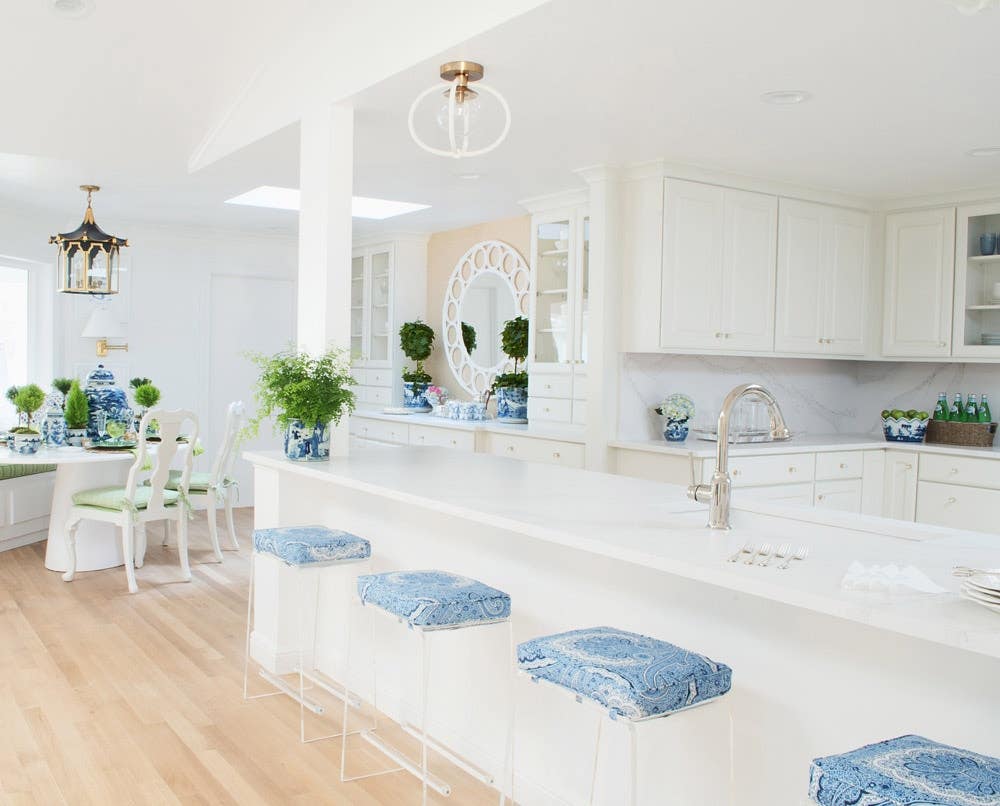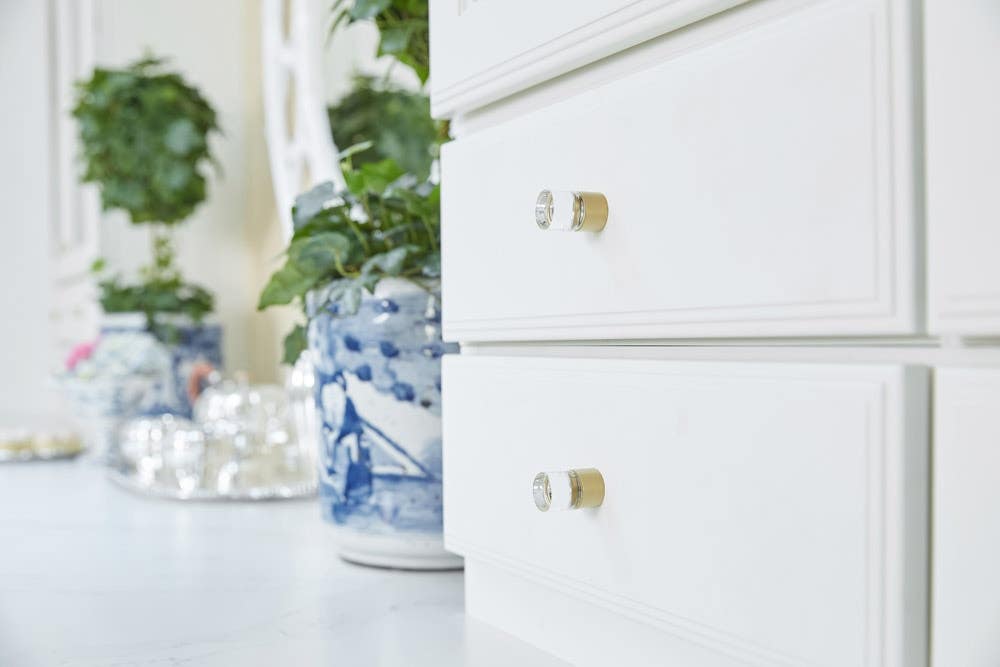 "This buffet area was built across from the banquette," Jennifer writes. "I couldn't be more pleased with what it adds to the space. It creates cohesion between the banquette and the kitchen while providing lots of extra storage, and the perfect place to set out refreshments."