The role of the kitchen is expanding. It is a place for gathering, quality time, and entertainment. In the world of cabinetry, we are seeing a shift in how we utilize our kitchen space. Today we are going to look at the upcoming 2019 kitchen design trends. Though these might be trends, they are also remodeling decisions with staying power. If these trends leave an impact with you or are something you want to incorporate in your kitchen, be sure to ask our CliqStudios Designers "How do I get the best kitchen design ideas?" to learn more.
1. More Glass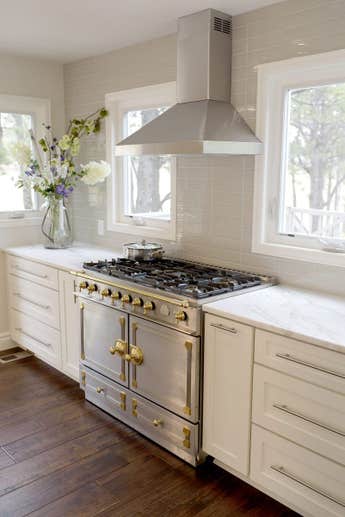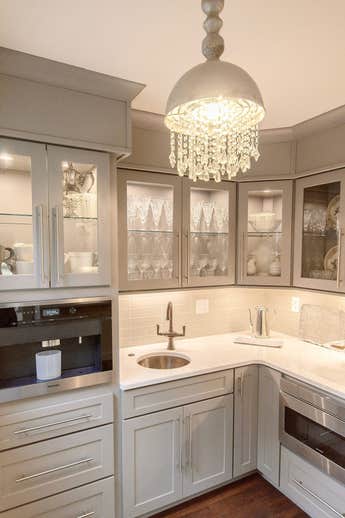 We are seeing more glass and natural lighting being incorporated into kitchen design. Bright rooms make for a comforting space. Expanding windows is one way to increase natural lighting and be better connect with the outdoors. In newer homes this is done through incorporating large windows, particularly over the sink area. As for older homes in the process of being remodeled, many homeowners are choosing to enlarge existing windows when they can. This leads to the elimination of cabinetry in that area. But designers are adapting to this with our next two trends.
2. Grouping Cabinets Together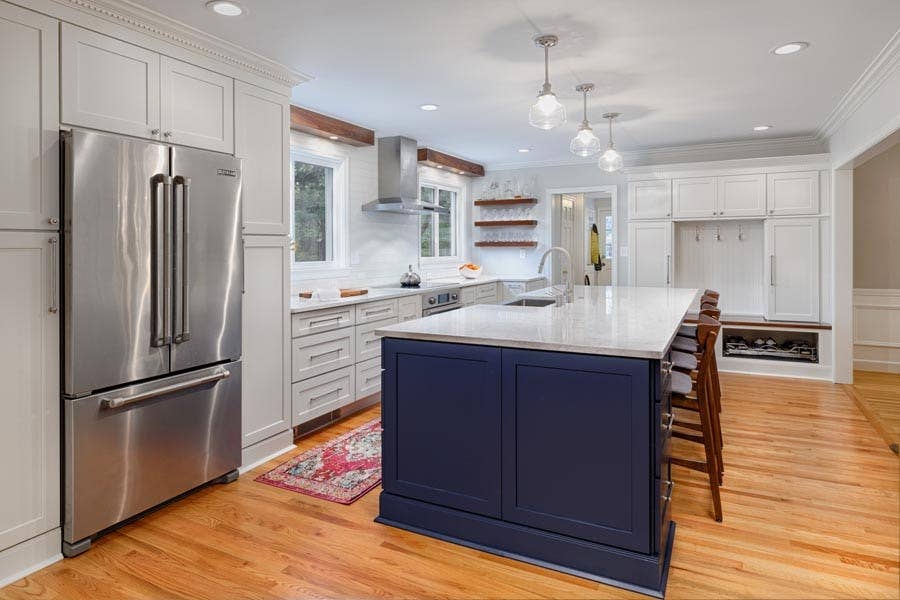 To help create more storage, many designers and homeowners are choosing to group tall cabinetry together in one area of the room. The appeal to this design choice is the elimination of visual clutter in the room. This also ties into our next trend involving the height of your cabinets.
3. Taller Cabinets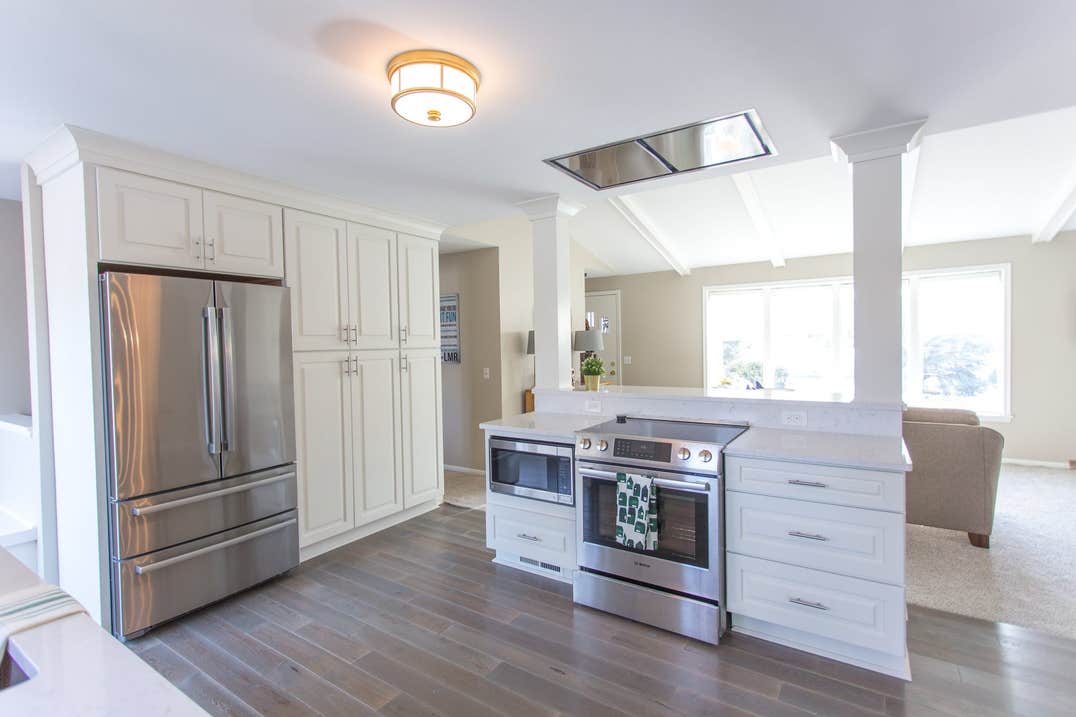 Grouping cabinets together also creates the opportunity to expand up. To utilize as much space as possible, many homeowners are choosing to go taller with their cabinets. This is for two important reasons: storage and display. Taller cabinets allow you to maximize storage, often housing items used less frequently. This includes kitchen appliances or decorations. Glass doors used in taller spaces make a great display area for decorative items in your kitchen. Along with building up in your kitchen, you will also want to think about how you're utilizing the lower spaces in your kitchen, particularly base cabinets. Which brings us to our next trend.
4. Base Cabinet Drawers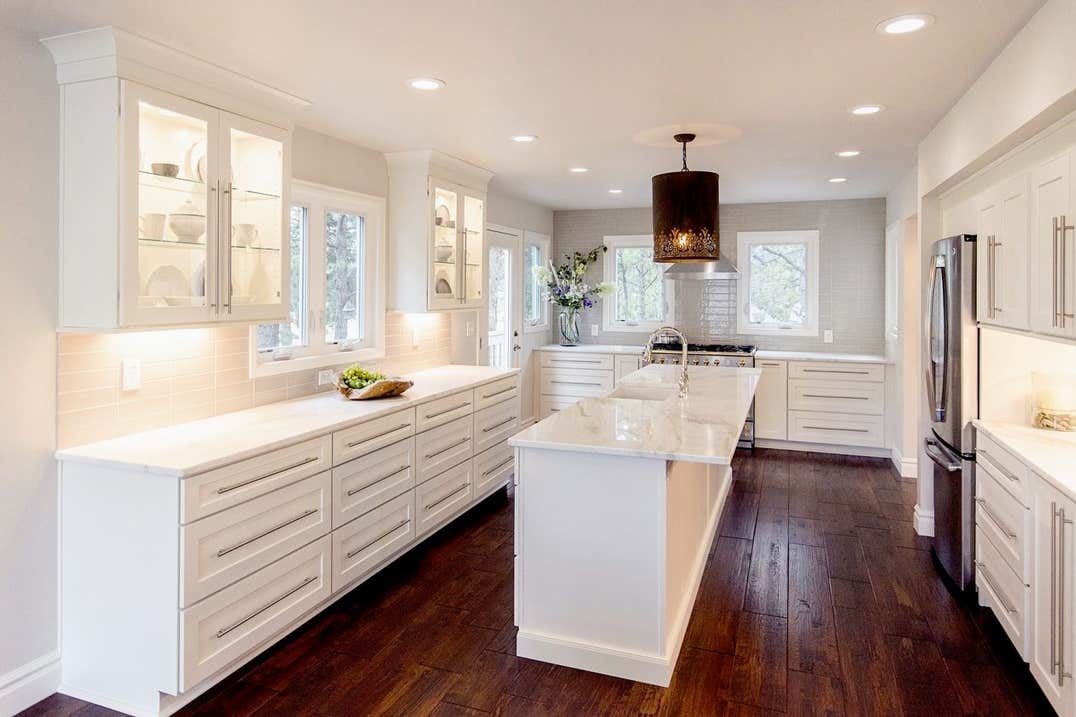 Ergonomics is a practical consideration when remodeling your kitchen. As many homeowners only remodel their kitchen once in their lifetime, it's important to think about growing with your kitchen. This brings us to using drawers in base cabinets instead of drawers with roll out trays. Ergonomically, it will have a greater positive impact for you to open one drawer as opposed to two.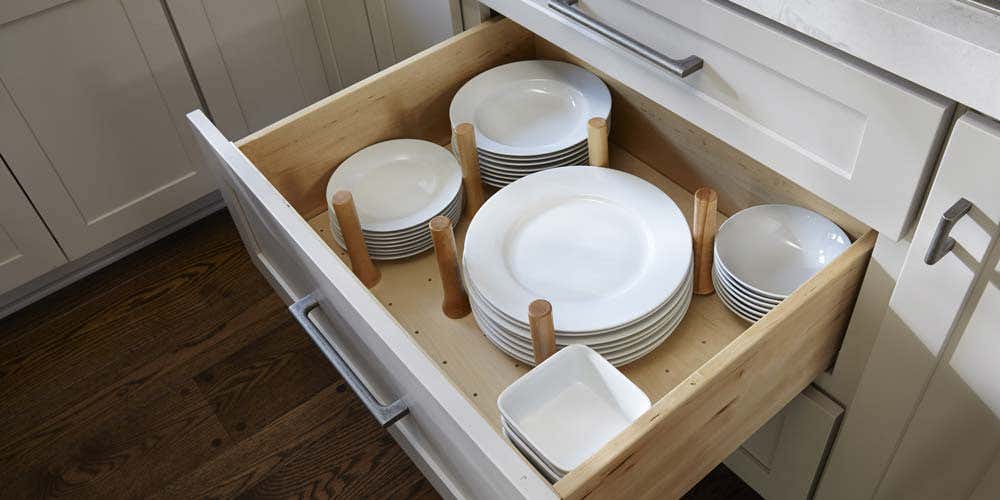 5. Cabinets as Furniture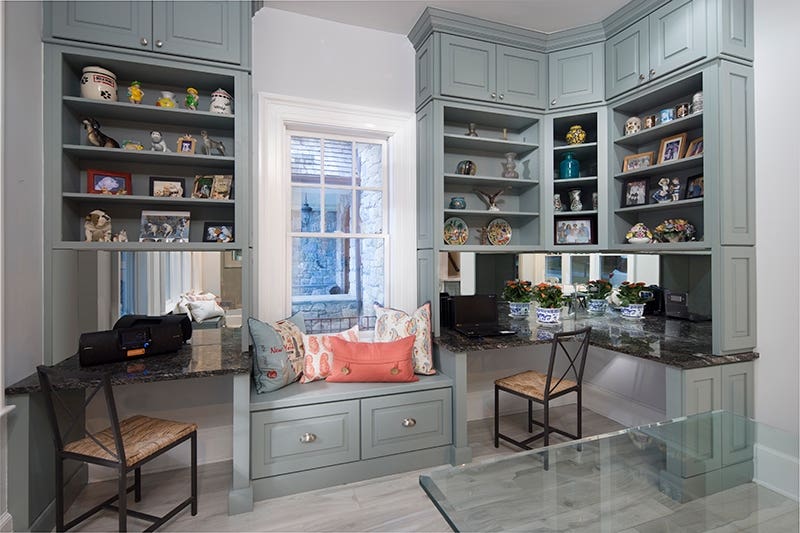 Finally, we come to the look of our cabinetry. There is an uptick in a built-in look to make cabinetry look more like furniture. This can be done in several ways, one being the inclusion of "legs" at the bottom of pieces. You can also incorporate this idea by making cabinets look similar to hutches and armoires.