The Kitchen Designer Looks at Her Own Space
This series will follow one of our CliqStudios kitchen designers through her kitchen remodel, from start to finish. In the following post, Tessa and Jake discuss the extent and direction of their project.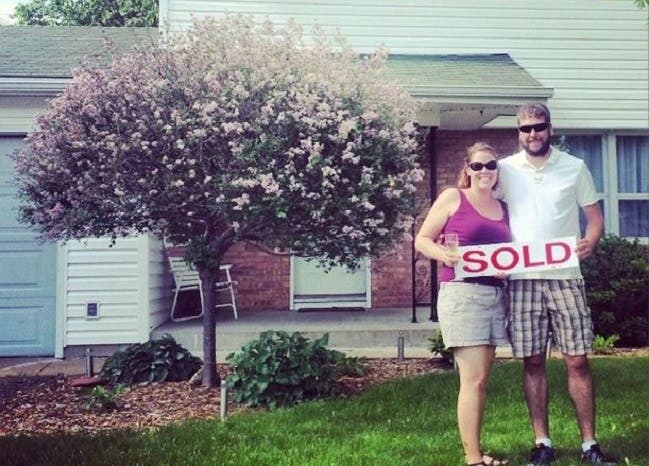 Tessa has designed more than 10,000 kitchens since 2001. When she and her husband Jake bought an old house, naturally, a new kitchen was first on her mind. Jake believed that it would have to wait a few years while they dealt with more pressing issues. Tessa reluctantly agreed.
Less than three weeks later Jake got on board, agreeing they needed to remodel the kitchen NOW.
First Ideas
Their first priority was to improve function. 1960's-era construction and design included cabinet doors that swung shut on their heads, a weird peninsula that made it nearly impossible to access storage, and a truly awful kitchen floor covering.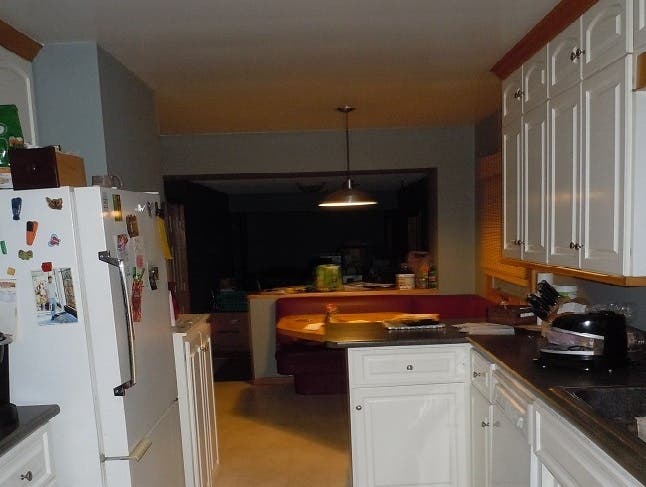 It was important to Tessa and Jake to put a personal twist on the design. This would be the one and only kitchen remodel in their home. They wanted it to have elements that were special to them and told their story.
They also wanted to keep or complement the original style of the 1960's house. That included beautiful natural hardwood floors (everywhere but the kitchen), maple-finished birch trim, and some nice modern-style accessories.
It was also important to them, both economically and environmentally, to restore or recycle original materials when possible.
When buying the house, Tessa and Jake had kept a small budget for immediate upgrades. Committed to staying within that limit, Tessa planned to remodel just the main galley kitchen. That meant leaving the neighboring bar and desk areas for a later project. It was Jake who told Tessa, "Take your own advice. You tell your customers that if you're going to do it you might as well do it right and do it once."
So, they increased the budget and design to include cabinetry and other work throughout the main floor of the house.
Follow the links below to see Tessa and Jake's experience from inspiration to the final product.