Families are looking for a kitchen to fit their busy lifestyles. Whether running off to soccer practice or band lessons, catching doctors' appointments or returning from busy days at work and school, families are looking for convenience and speed. Here are our recommendations for smart storage solutions for busy families.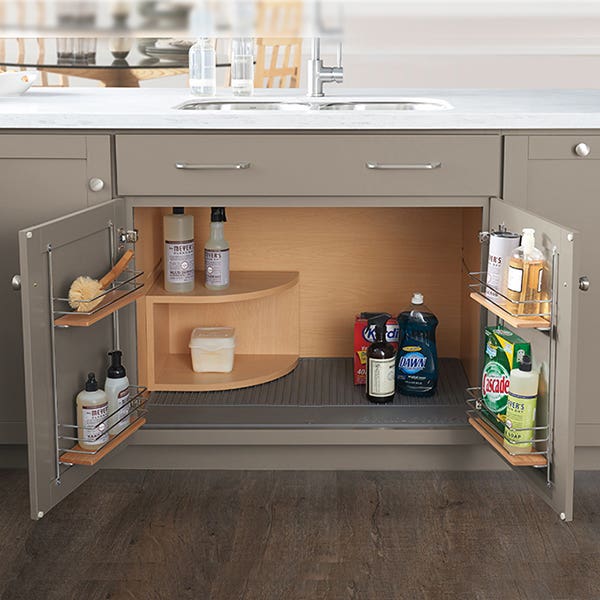 The sink is one of the main hubs in the kitchen of a busy family. From cleaning messes to tackling mountains of dishes, having an efficient sink area will save a family time and effort. Make it easier to assign cleaning duties to the family by adding sink organization to your kitchen design.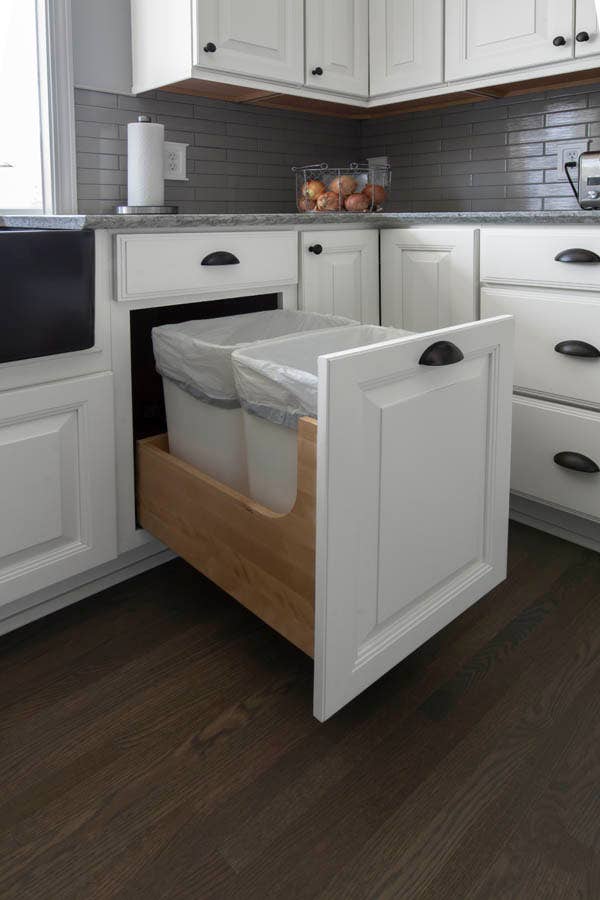 Looking for a way to keep your trash and recycling easily accessible for the whole family? The Pull-out Wastebasket keeps bins out of sight. Now it is easier to clean up messes and conveniently tuck them away. CliqStudios designers recommend placing this cabinet in islands or near sinks. The Pull-out Wastebasket cabinets makes it simple to tidy-up around the kitchen.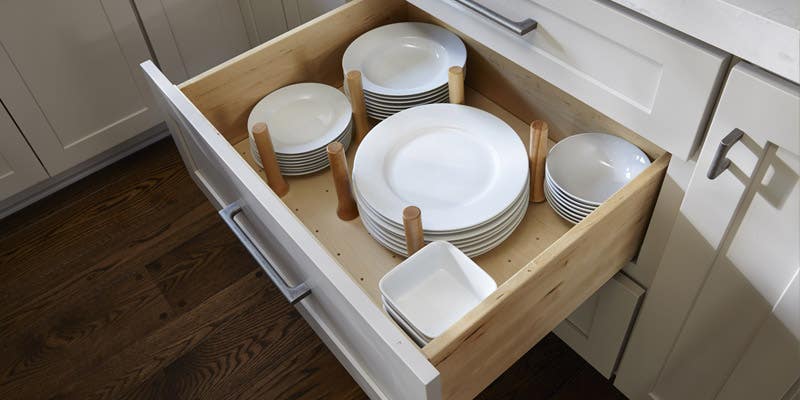 Want the kids to set the table, but don't want them climbing on the counters to reach plates stored in upper cabinets? The Peg Drawer is a perfect solution. Store your plates and bowls in this easy-to-access drawer. The birch pegs are removable, meaning you can easily adjust them to fit your dish stacks. No more worrying about rattling, chipping, or knocking items over. The drawer makes it simple for kids and adults alike to reach what they need.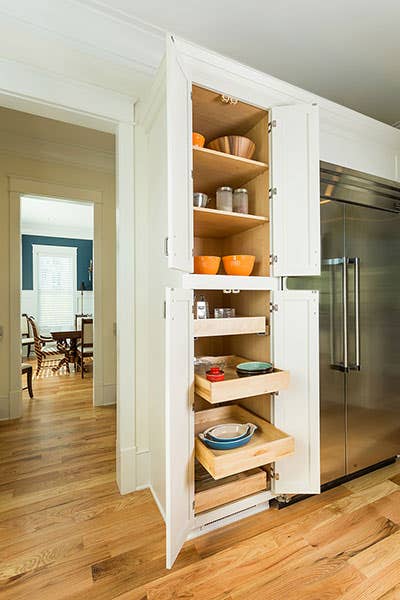 Want to make it easier for the kids to get their afternoon snack? Or maybe you are tired of items getting buried in a crowded pantry? The solution is the Pantry Cabinet. The pantry can be customized with Roll-out Trays, to bring every item into reach.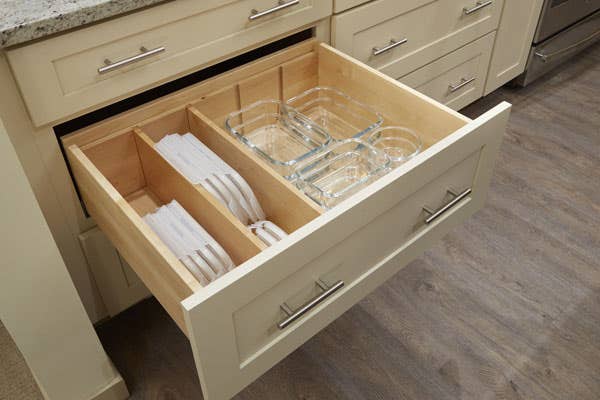 Drawers are a smart, ergonomic choice the whole family can appreciate. The Multi-Storage Drawer makes it easier for kids to help reach items in the kitchen or clean up the kitchen. The deep drawer contains dividers that create efficient storage. Whether for pots and pans, containers, or pantry items, the multi-storage-drawerage Drawer makes it easier keep your kitchen organized and clean.
Getting each of these items for your kitchen is possible with the help of a kitchen designer. At CliqStudios our team of skilled designers are ready to help you create the perfect kitchen for your active family [Where Do I Get the Best Design Ideas?].