Are you price shopping for cabinets? It's always smart to do your due diligence when you're investing a lot of time and money into a big project. That's why CliqStudios offers the cabinet price match guarantee. If you're like most people, you're probably wondering how it works and what you need to do. Here's a detailed view of everything that's involved.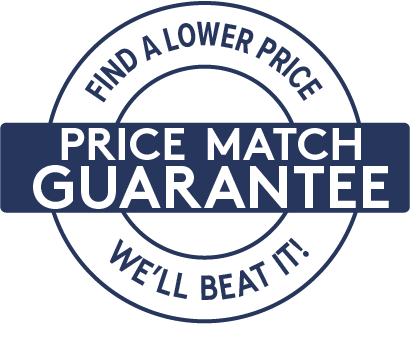 Getting a price match requires a few things; the first is getting connected with a kitchen designer. Once you have a dedicated designer, they will request a completely itemized competitor quote. This quote needs to include a breakdown of individual cabinets and accessories with itemized pricing, as well as a total for the order. Here's a breakdown of other items your designer will review on your quote to see if it's apples to apples.
Construction Style
Framed or frameless cabinets can drastically change a quote. Whether it's MDF (furniture board) or all-plywood construction, that can alter the price by up to 20%.
Cabinet Class
Ready-to-Assemble (RTA) or fully assembled are very different. This impacts what shows up at your door and what the quote will be. The price change will be very apparent based on what you've chosen.
Door Style
Slab, shaker, raised panel, and inset door styles will all affect pricing because of the detailed work that goes into crafting each design. Some are more complex to create than others which is why they will cost more.
Finish
Paints and stains will be a determining factor simply because all finishes are based on tiered pricing. If your selection is a trendy paint, it may be more than a basic paint or stain.
Main Pricing Factors
Two of the most important details to note are construction style and cabinet class. These can easily be overlooked, but they tend to be most important in determining the price of your cabinetry.
Construction style has a large impact on price because MDF (furniture board) and all-plywood materials are quite different. MDF consists of dense ground-up wood particles pressed together firmly to form the strong structure of a cabinet. All-plywood consists of thinner sheets of wood stacked on top of each other sometimes with rotating grains on each layer to make each piece of plywood incredibly strong.
MDF Furniture Board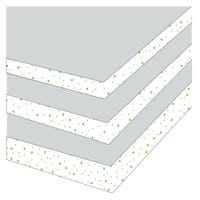 Plywood (APC)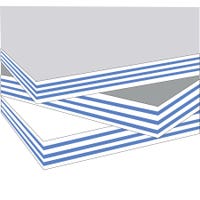 Cabinet class is the next important distinction because RTA cabinets arrive at your home in flat boxes and need to be assembled. Most RTA cabinets are also constructed differently than a semi-custom cabinet with features such as corner blocking instead of I-beams. There is an option to have them assembled for you which is worth the cost unless you're an experienced installer. Semi-custom cabinetry is a step up in construction quality. As a higher quality cabinet, it will automatically cost more than a flat-packed product because it has more upgrades and extras like I-beam construction.
RTA Cabinetry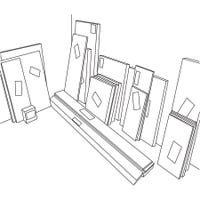 Semi-Custom Cabinetry
As you can see, there are many variables that help your designer determine if the side-by-side quotes are comparable. Once everything has been given to your designer, they will submit the project for review. This process usually takes anywhere from 1-2 days. Remember that the quotes need to be apples to apples for a price match to be considered. After it's been reviewed, your designer will come back to the table with the next steps.
To get started on your project or submit for a price match, schedule a Complimentary Design Consultation!