Is a coastal-inspired finish right for your new kitchen? In your search for the perfect style and color of cabinets for your new kitchen, consider the inspiration of the coastlines. They exude freshness, subtle tones of water, sand, driftwood, and airy white clouds. The newest cabinet finish options combine the colors and feel of nature with the open expansiveness of pastels.
While the CliqStudios Coastal Collection colors reflect the sand and sea, they can be used in any home setting to create a clean, inviting look for your kitchen. Unlike the nautical beach themes of the past, the coastal style of today highlights the use of natural lighting with large windows and open floorplans. While this look originated in the southeastern beach towns, it would be right at home in any coastal, waterway, lake, or river setting. This look can also add to the open expansiveness of a mountain cabin or desert home. The combination of a nature-inspired palette, plus the warmth and texture created by allowing the wood grain to show through makes this look fresh and unique with a timeless appeal.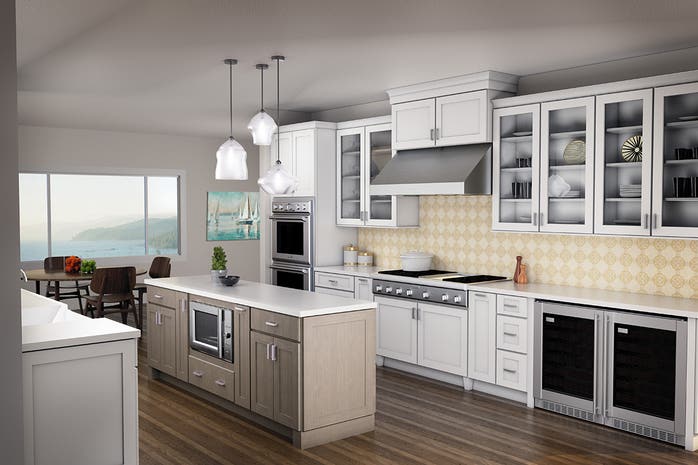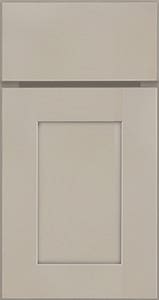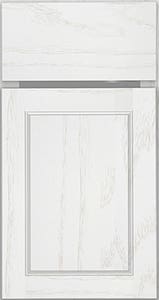 5 Coastal Color Options
Cottage White is a crisp airy white

Castle Rock is a light neutral gray with warm undertones
Seagrass is a very soft pastel brown with a slight green undertone
Blue-Gray Mist is a brown-gray with very warm undertones
Islander is a pastel blue with a subtle gray undertone
Available in Oak and Maple
Oak

Castle Rock, Cottage White, Blue-Gray Mist, Islander, and Seagrass are available on the Brady and Harrison doors.

Maple

Castle Rock, Blue-Gray Mist, Islander, and Seagrass are available on the Adrian, Mason, Wynn door styles as well as the Brady and Harrison doors.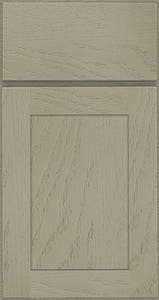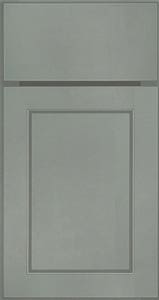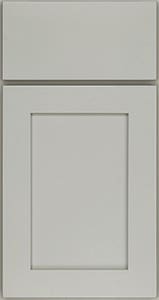 Coastal Collection Shows off Wood's Natural Beauty
Semi-transparent or opaque stains strike a balance between color and texture. Unlike paint, the opaque stain doesn't steal the spotlight from your wood's natural beauty and character. The fact that they are stains gives them a more durable surface that is still soft and smooth. These colors are perfect if you're imagining a fresh unique kitchen design that highlights an open floor plan and creates a welcoming breezy space. Bringing this light, carefree feel to your kitchen will make it a fabulously inviting space for friends and family. We invite you to order samples to see these colors in your home.
To receive assistance deciding on what finish options and cabinet style would work the best for your project, please contact our design team.