Is your kitchen tight on space? When homes have limited square footage or the budget isn't quite big enough to tear down walls, it's important to make the most of what you have. If you're interested in more storage and functionality, a peninsula might be a perfect fit for your new kitchen. Always consult with a designer before making any permanent decisions, but here are a few creative kitchen peninsula ideas to get the most out of your remodel.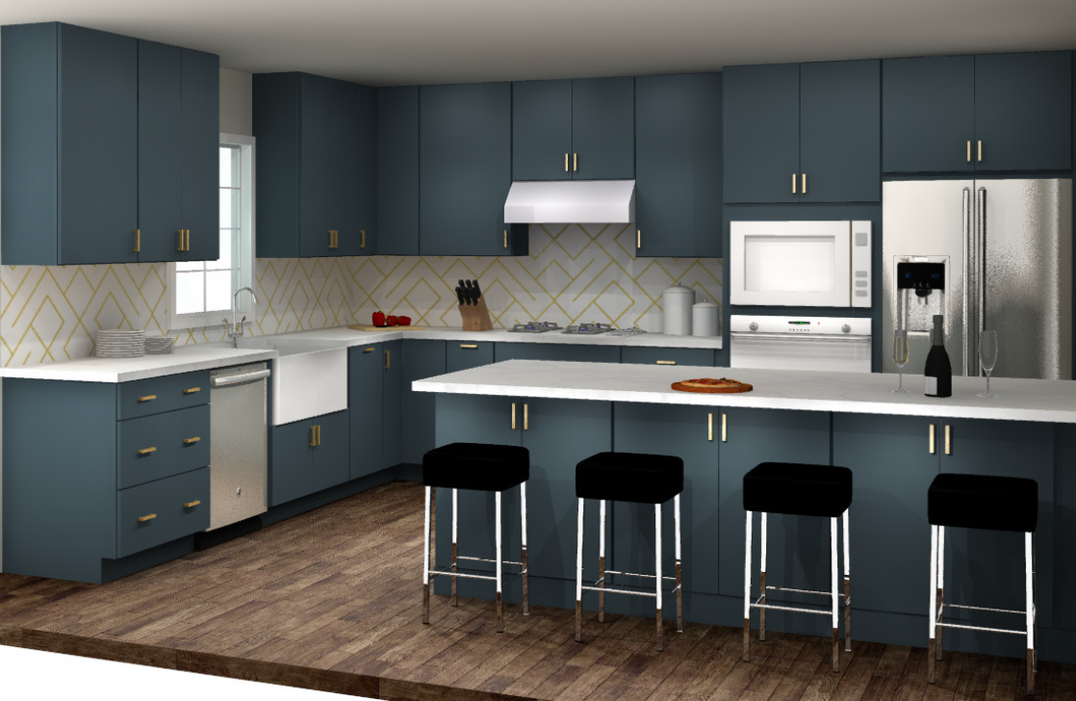 Galley Kitchens
The galley-style kitchen is defined by two parallel walls of cabinets with a narrow walkway between.
Peninsula Option #1:
If you will have a walkway of 5' or more between your walls of cabinetry, you may have space for a minimal peninsula on the end of either cabinet run. This will give you a little more storage space for your kitchen, and ideally, a place for 1-2 stools for an eat-in kitchen.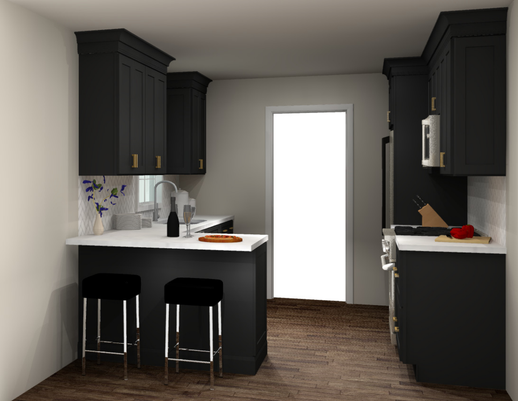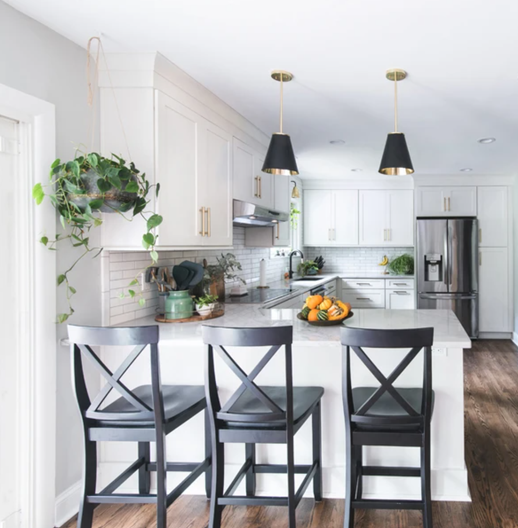 Peninsula Option #2:
Some galley kitchens open into a dining room on the end. If you'd rather increase your cabinet storage, consider adding a larger peninsula on the end to take the place of your dining room table. This way, you gain more functionality while still maintaining a place for everyone to eat.
L-shape Kitchens
The L-shape kitchen is defined by two walls of cabinets adjoining in a corner to create the shape of an 'L'.
Peninsula Option #1:
Does the walkway in your kitchen get in the way of an island? Add a peninsula past the doorway to create the look and feel of a large island. The result will be much more storage, space for bar stools, and the impression of a much larger kitchen.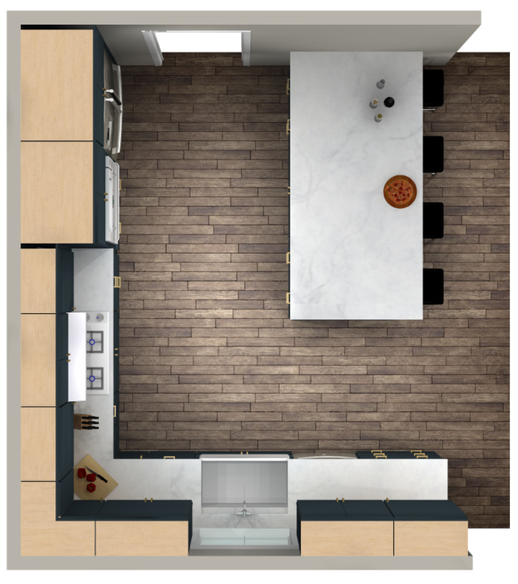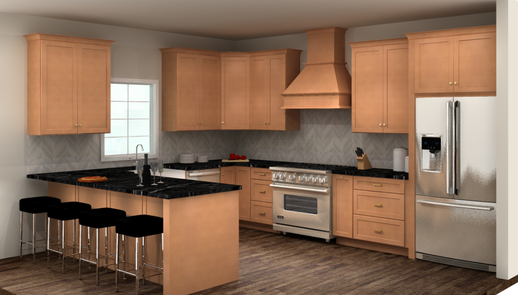 Peninsula Option #2:
Take your L-shape kitchen and turn it into a 'U' by adding a peninsula. Once this is in place, you can use the peninsula as a serving buffet for events, pull up a stool to eat or use it as a large baking and food prep space.
Once again, always consult with a kitchen designer to make sure all the proper kitchen guidelines are being followed. Maintain 36" walkways at a minimum to ensure you have enough space between cabinets, and avoid putting a peninsula right next to appliances. The door swings can interfere with one another. Overall, there are ways to increase storage and function in small kitchens, it just takes some creativity!
Talk to a designer by scheduling a Complimentary Design Consultation now!