In the same way you would check a contractor's accreditations before using them, you should also check a company's customer reviews before making any large purchase. Browsing reviews give you great insight into what other customers have experienced, good and bad. Although every customer has different perspectives and expectations, this is a good chance to get a well-rounded view of a company. To find CliqStudios customer reviews, here is a step-by-step tutorial to walk you through.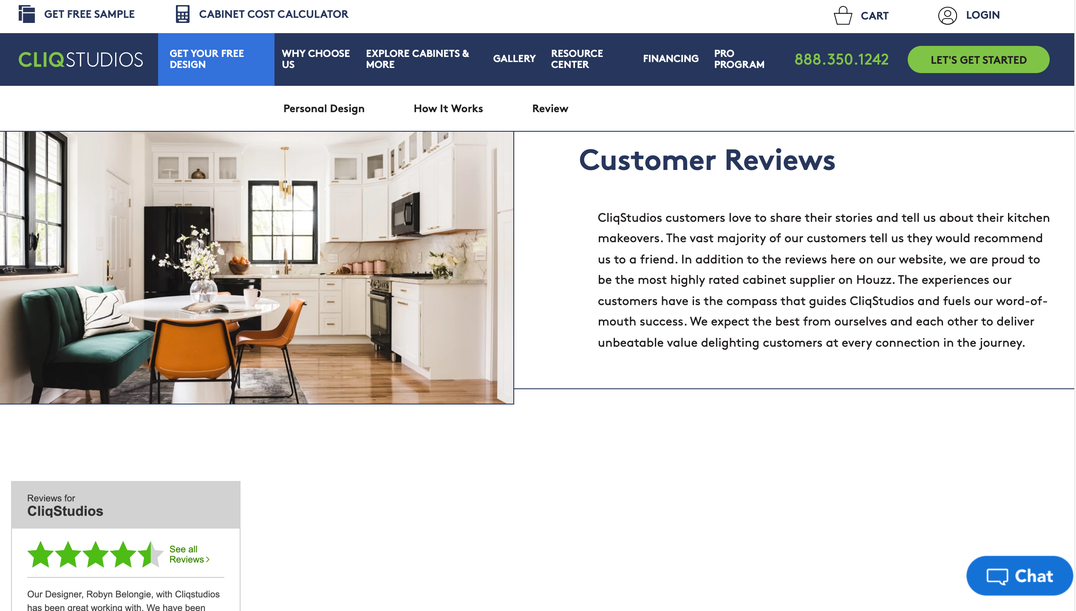 Step #1
Go to the CliqStudios main page and look for the navigation bar.
Step #2
Click on Why Choose Us on the navigation bar.
Step #3
When the 'Why Choose Us' dropdown menu appears, click Review.
Step #4
Scroll down on the 'Review' page to the gray outlined box labeled 'Reviews for CliqStudios' and click on See all Reviews.
Step #5
After being redirected to the Houzz reviews page, you will see the CliqStudios name. Under 'CliqStudios' within the navigation bar, click on Reviews.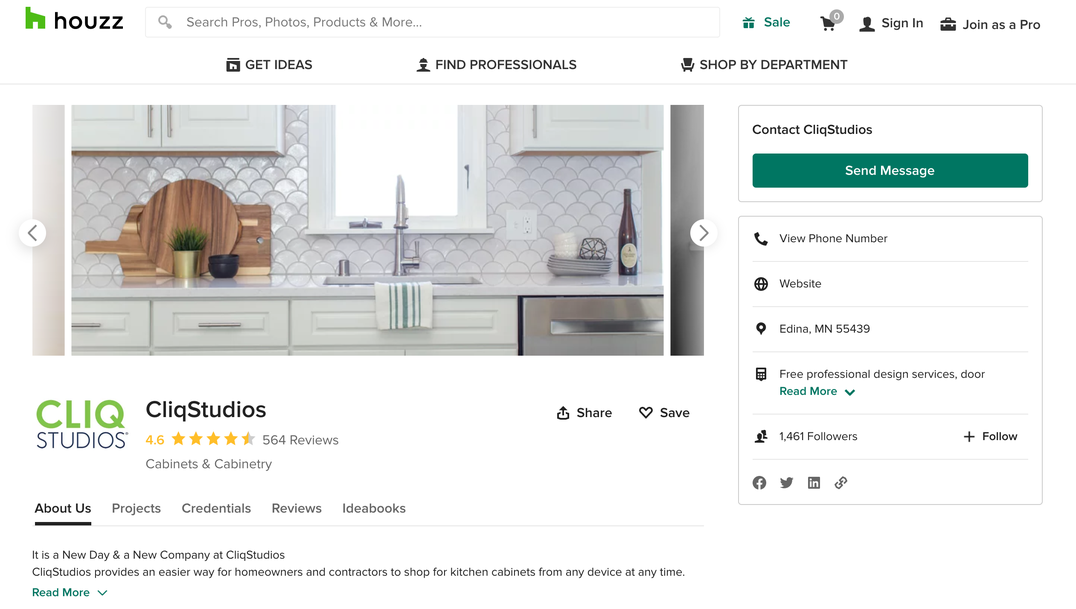 Once you're in the reviews, feel free to look through as many as you want along with kitchen photos from finished projects. Take note of the badges that Houzz awards companies for outstanding products and service. Affiliations badges like the NKBA (National Kitchen & Bath Association) badge, show that CliqStudios works within proper kitchen and bathroom planning guidelines. If you have any questions on reviews or project photos you see, talk to an experienced professional designer to get
Schedule a Complimentary Design Consultation now!