How CliqStudios' Process Works

---

1. Measure
You provide measurements and photos of your space.

2. Design
Expert designers help you design your kitchen over the phone and email.

3. Delivery
Your cabinets are built-to-order and shipped to your remodeling site!
---
CliqStudios is a smarter, easier way to a designer kitchen. With a team of 100+ kitchen designers that have guided 30,000+ project remodels to completion, we have the knowledge and experience to help you make your renovation a success.
Here's what to expect with CliqStudios and our process:
We are your top source for cabinetry. With over 130 style and color combinations that fit your budget.
We do not have physical showrooms. Our kitchen designers do not make home visits. We are not your typical cabinet dealer.
The typical cabinet dealer is middleman who buys from cabinet manufacturers and re-sells them at higher prices to homeowners. Customers pay for their brick-and-mortar storefronts in their cabinet bills.
CliqStudios is the manufacturer. We believe in quality and style at the best possible price. Our online-only business eliminates the cost of storefronts, allowing us to sell cabinets for up to 40% less than big box stores.
Since we don't make home visits, we ask you, the homeowner, to provide measurements of your kitchen.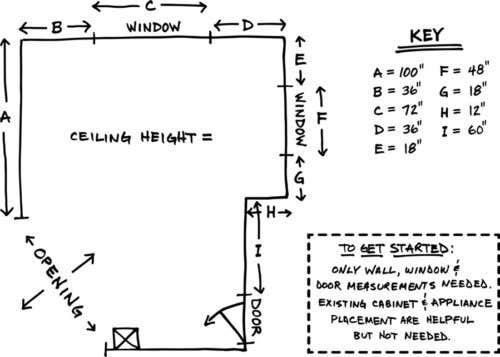 "Measurements are always important," says Brady Johnson, a Project Coordinator at CliqStudios. "We want to get the right ones because we want our customers to have a great experience and get a very accurate quote."
Project Coordinators help clients prepare to work with a kitchen designer. That includes helping clients collect kitchen measurements. A simple sketch is all that's needed for a designer to start creating a realistic kitchen plan.
"There's a lot of apprehension and fear that goes into getting the tape measure out," Brady says. "'Am I going to make a mistake? Is this measurement going to be accurate? How far do I measure?'"
Don't worry about measuring any of the current cabinets, said Brady. "We're looking for the bones of the kitchen. The walls, windows, and doorways." With those basic measurements, "we can start putting in cabinets and really make the design special to your kitchen."
Once you start getting closer to finalizing your design, take care to verify dimensions with the help of a contractor or cabinet installer.
We are cabinetmakers and designers by trade – not installers.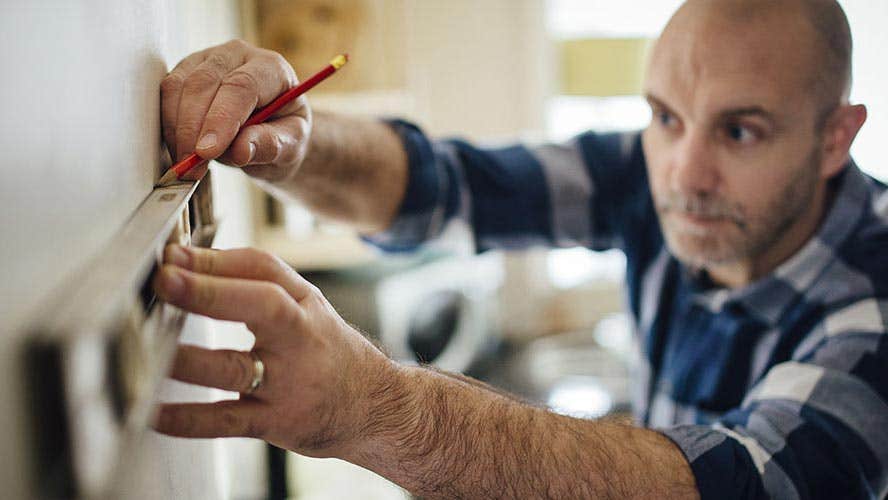 DIY-friendly customers find our cabinets easy enough to install themselves. Others will want to hire a contractor or cabinet installer.
As you plan your remodeling project, finding an installer should be one of the big questions on your mind.
Since our cabinets come fully assembled by the factory, many of our DIY-friendly customers find them easy enough to install themselves with the help of our installation guides.
But if you're not feeling handy, referral services such as NARI and Home Advisor can help you find a reputable and qualified installer.
Related article: How to Hire a Kitchen Remodeling Contractor
Professional kitchen designers are here to address your questions and concerns.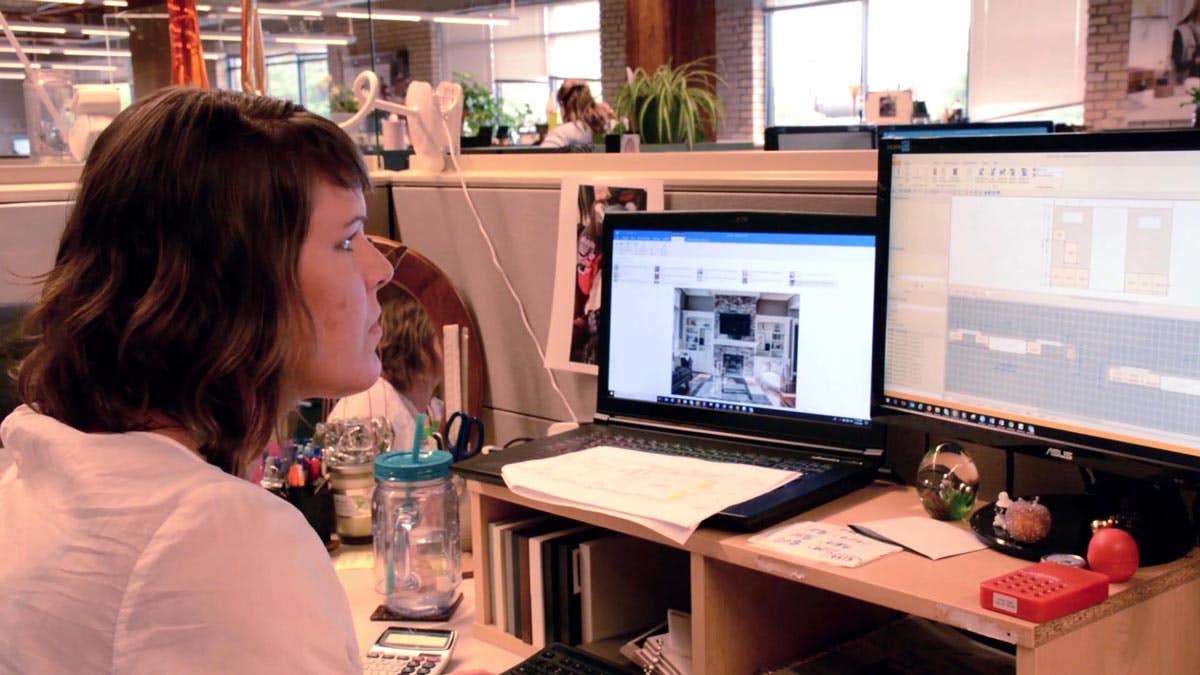 Responsive, patient, and committed to your project's success, a kitchen designer will help guide you through your project.
A kitchen designer helps your kitchen remodel run as smoothly as possible. Always available to answer your questions or rework plans, CliqStudios designers are known to be communicative, knowledgeable, helpful, and professional.
"What I usually tell my clients is: don't think of me as just the cabinet guy. I'm your designer for everything," said CliqStudios kitchen designer Kevin Kuerbs. "There's a whole plethora of things that go into the kitchen and I'm kind of the ring leader that puts it all together."
It starts off with an initial phone call. Your designer will introduce themselves and ask some questions to help them understand your project wants, needs, and goals. The designer will want to know what kind of style you're going for, the colors you're using, as well as the pictures and mood boards you've saved.
"As soon as we have the information needed to start the design process, the whole thing could take anywhere from three days to six months," says Tessa Buhman, Senior Designer. "It really depends on the client's timeline."
After the initial call, your designer will create an initial design. The initial design is a starting point – a first draft. The design includes technical drawings and colored 3D renderings to help you visualize the new space.
View a sample design packet
Review the design and offer feedback for revisions. If there's something you want to see a different way or take a different direction, let your designer know. It often takes a few revisions before you create a design you really love.
"Usually, bigger houses require multiple revisions," says Keurbs. "For smaller projects – or if the client knows what they want already – one or two revisions and then it's done."
When you're happy with your design, your designer will create a final design with a final quote. By this point, your designer will have asked you to verify crucial aspects of the design such as kitchen dimensions and appliance specifications.
Your designer will go through the design with you one last time and show you how to checkout online. Purchase your cabinets once you're ready.
Related article: Why do I need a kitchen designer?
When the design is finalized, we build and ship the cabinets straight to your remodeling site.
Cabinet orders can be complicated. We'll make sure that any issues will be resolved promptly and efficiently.
Upon receiving your order, our Indiana manufacturing facility will start building your cabinets. The lead time is 4 to 6 weeks; orders with custom modifications (such as for a matching wood range hood) may take 5 to 7 weeks.
When the order departs the plant, you'll receive a shipping notification with information about the delivery, the timing, and the contact information for your local delivery agent. The delivery agent will call you to schedule your cabinet delivery.
The cabinet boxes will be delivered to the first accessible dry area, such as a garage. Inspect the boxes for any kind of damages, such as a dented corner, and report them to the agent.
Although the delivery agent won't have time to wait for you to open your boxes, schedule time to inspect the cabinets, check for missing pieces, and make sure that everything you ordered is in good condition.
"In a manufacturing and shipping environment, it's realistic that things can go wrong" says Jill Lombardi, Customer Service Manager. "The way we set ourselves apart is how we recover and how we assist that customer to make sure we can make it right."
Our rush orders will take 7 to 14 days, depending on the product. If it is a custom order, the replacement may take as long as three weeks. We are committed to delivering your product quickly and efficiently. Please understand that as a semi-custom cabinet company, we do not have product waiting on the shelf to quickly turn around and ship in 24 hours.
"Sometimes, something might not get put on that truck, and then you're missing a cabinet," says DeAnn, a customer service representative for CliqStudios. "Just give customer service a call. We're there to help you. If you prefer to send an email, we'll work from email. If you prefer to go onto our website, we have a claim form to fill out there. The end result is: just report it to us and we'll get it done as fast as possible."
Our best advice?
Do inspect all your cabinets for damages, defects, or missing pieces
Do contact CliqStudios customer service if anything is wrong with your order
Don't demo before you receive the cabinets
Don't schedule your installer until after you've inspected your cabinets
"Please be patient," says Lombardi. "We know you're excited for that new kitchen. But go through our product, and make sure all the parts and pieces are there before you rip out your existing cabinets."
Want a new kitchen but nervous about the process?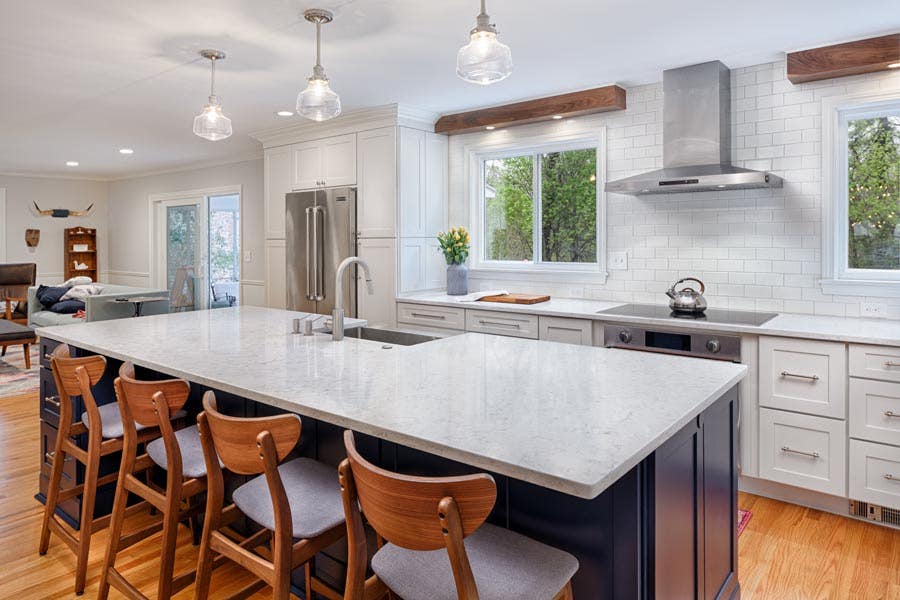 You're not alone.
Most people only do this once, and want to do it right. It's totally normal to feel apprehensive. But with the right support and guidance, anyone can transform their space into a kitchen they love.
Follow these 7 steps to start off your remodel on the right foot.

Read More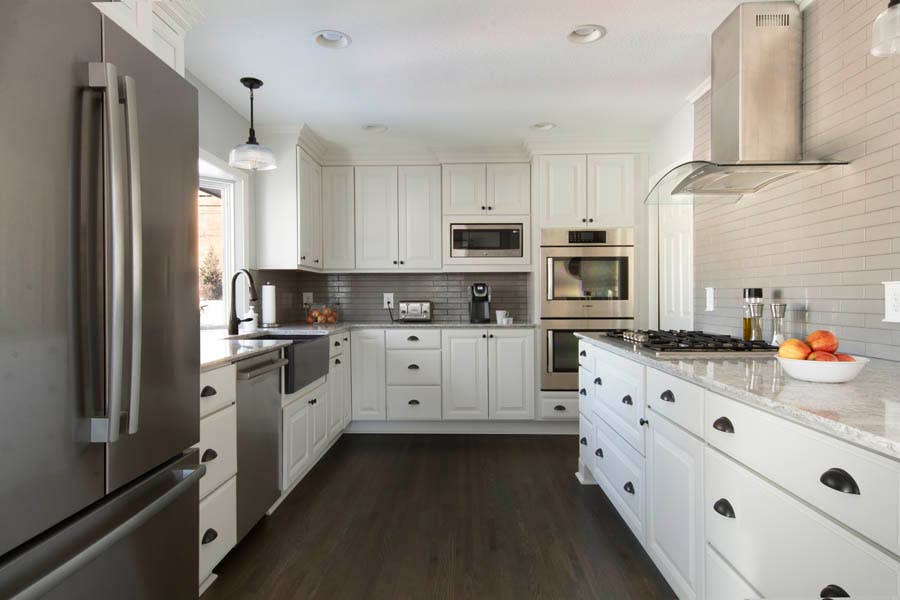 Ready to start your free design?
Take the first step toward your dream kitchen today! We'll connect you with your personal designer to make your project a reality.
Let's Get Started