Kitchen Layouts: L-Shape, U-Shape, Galley, and More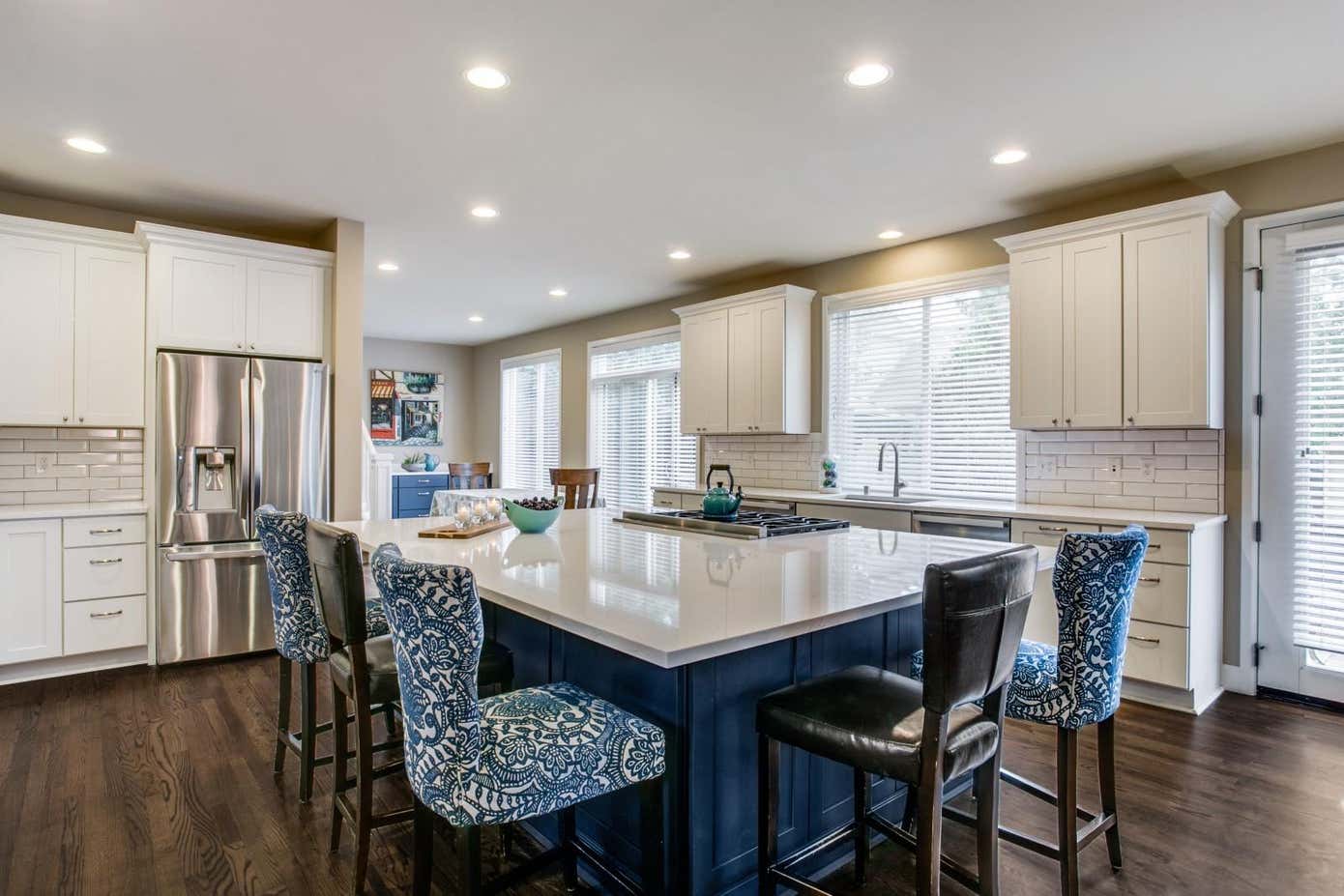 Each of the five main kitchen layouts will be beneficial for a different space for various reasons. Selecting the proper layout for your kitchen will be a crucial step for maximizing the space available and making it a more functional space based on your individual needs and wish list.
A few layouts can even be combined to make your dream design come to life, including kitchen layout ideas based on the amount of space you have to work with. Not sure which layout will work best? Your CliqStudios designer can help you decide!
There are five basic kitchen layouts: L-Shape, G-Shape, U-Shape, One-Wall and Galley. The size and shape of the room will typically determine your layout. Although variations and deviations do exist, most kitchen layouts are based on one of the following shapes.
What are the Five Kitchen Layouts?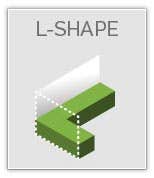 L-Shape Kitchen
An l-shaped kitchen design is typically the most popular layout among consumers. It includes workspaces on two adjoining walls running perpendicular to each other. This layout works well when there are two cooks in the kitchen since the work area is nice and open.
If there is enough space, an L-shaped kitchen with an island is a fantastic addition as it doubles as a workspace or eating area. The L-Shape kitchen typically opens into another room which makes a great layout for entertaining.
This layout allows everyone to move freely around the kitchen, with no major roadblocks in the walkway. It creates an incredibly open concept that makes guests feel a part of the action when you are preparing food for them and allows you to remain part of the conversation as well.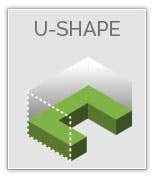 U-Shape Kitchen
The U-Shape design is the most versatile layout for both large and small kitchens. It provides storage and countertop space on three walls, which creates an efficient work triangle for food prep. This layout is great for creating two distinct spaces, the kitchen and the dining area. The corners of this space should be maximized with storage solutions such as pull-outs and lazy susans so that every inch of space is usable.
Installing kitchen cabinets on all three walls is a fantastic way to increase storage space and make the room more functional. This layout is usually best for those looking for a distinct separation of the kitchen from the rest of the house, not for someone looking for an open-concept kitchen.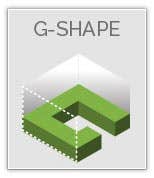 G-Shape Kitchen
This layout is a variation of the u-shaped kitchen. What sets the g-shaped layout apart is the addition of a partial fourth wall. The extra space can be used for a multitude of things, as it adds extra counter and storage space. By adding a second sink, cooktop or range, the g-shaped kitchen can easily accommodate two work triangles, allowing two cooks total independence.
You can even add a breakfast bar for extra eating space or a pass-through for entertaining. The possibilities are endless with this kitchen layout!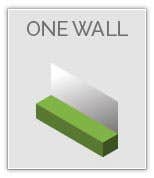 One Wall Kitchen
The one-wall kitchen layout is a very practical choice for small kitchen layouts usually seen in homes and condos. Everything you need to access will be installed on one wall, creating a very efficient design for everyday use. When deciding on the placement of the appliances, keep in mind that the refrigerator should be positioned so the door opens away from the kitchen sink to remove the possibility of a disturbance in the workflow.
This kitchen layout provides an airy, open look and feel, but since all the kitchen cabinets, appliances, and everything else are located on a singular wall, you must get creative with the design. If you need any help, your CliqStudios designer can help you position everything in the most practical and aesthetically pleasing way.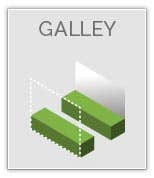 Galley Kitchen
The galley kitchen is the most efficient layout for a narrow space. The layout offers workstations on two opposing walls with a walkway in the center. When coming up with galley kitchen ideas, we recommend installing major appliances on opposite walls.
For instance, placing the cooktop on the left wall and the refrigerator on the right. This will allow for easy access to them and prevent traffic jams when preparing meals. The galley kitchen is the most efficient layout for a narrow space.
This layout works particularly well in a rectangular space. Plus, if you have the space, you can choose to design a galley kitchen with island to really maximize the space you have.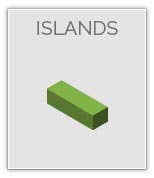 Kitchen Island
An island kitchen layout is a wonderful opportunity to get creative. It's a multi-functional piece that can be used as an extra meal prep space, an eating area, a workstation if you don't have access to an office, an arts and crafts center for kids, and the list goes on. At least 36"- 42" of space should surround the island on all sides to allow appliances such as the dishwasher and stove to be opened and closed.
If you're looking at a seamless solid surface countertop, especially granite, the size of the stone can be limiting. Granite and engineered stone slabs don't exceed 120" by 72" and some are much smaller. Special additions such as an extra sink, microwave cabinet, and extra cabinet space are just a few of the details you can add to a kitchen island to add tremendous value to your home and make the kitchen a more functional space.
Will your island host an appliance, sink, trash, recycling, eating area and food prep area? Since the island has the potential to be a mini-kitchen, it requires a carefully thought-out design.
Learn about balance, emphasis, proportion and scale.

Read More

Guidelines for creating an efficient and functional kitchen.

Read More

All about the kitchen, from design ideas to style trends.

Read More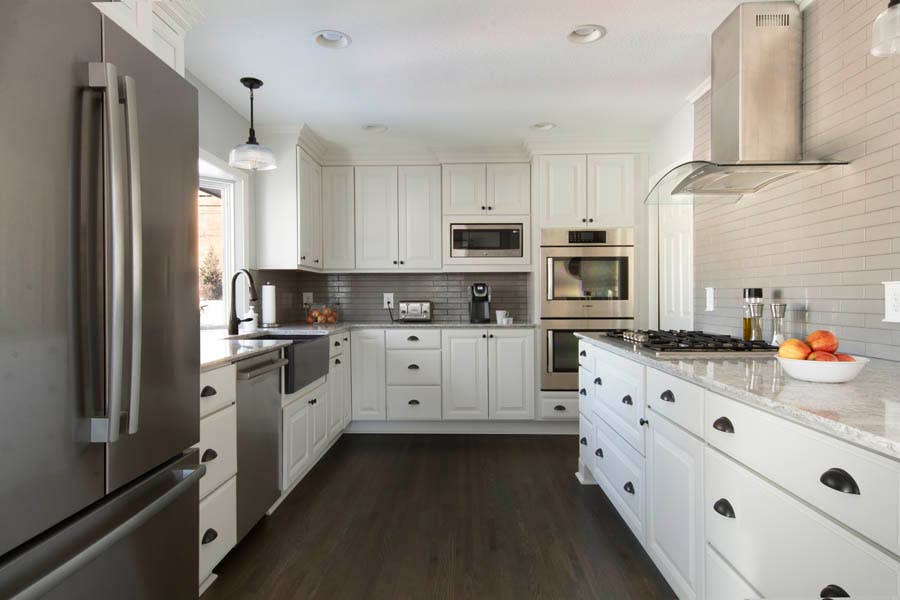 Ready to start your free design?
Take the first step toward your dream kitchen today! We'll connect you with your personal designer to make your project a reality.
Let's Get Started