A kitchen cabinet is a simple wood box. However, there are a number of cabinet components. Cabinet parts include face frame, doors, hinges and more. The quality of these components vary widely depending on the manufacturer. Assembly methods also vary, which affects the quality of the cabinet. These are the basic parts of a cabinet. For more detailed information on CliqStudios cabinet construction, follow the links below.
Learn About CliqStudios Cabinet Construction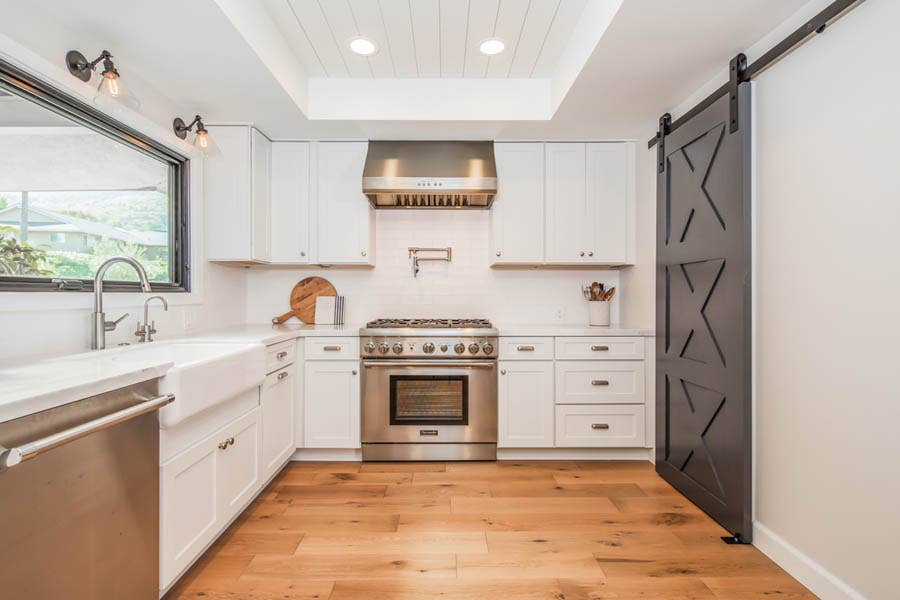 ---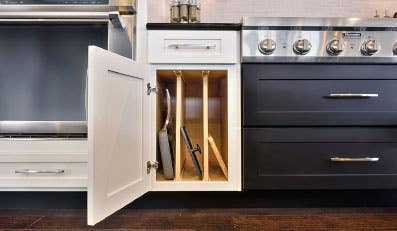 Cabinet Face Frame
Cabinet face frames provide stability, keeping the cabinet box square during shipping and installation. All CliqStudios cabinets have painted hardwood face frames.
---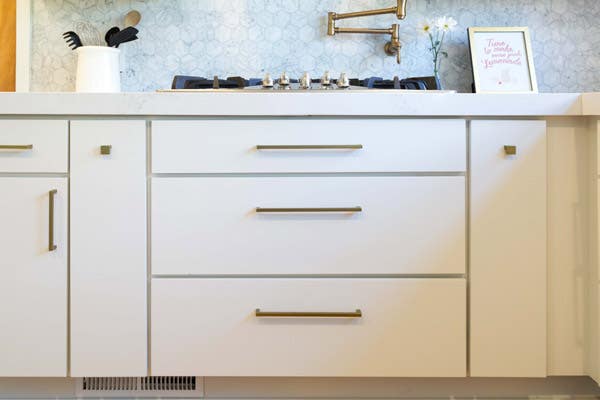 Doors and Drawer Fronts
Doors and drawer fonts are one of the most prominent cabinet parts. Choosing a cabinet door style and color is one of the most exciting parts of the design process. CliqStudios doors and drawer fronts are made with solid hardwood. The center panel material will vary depending on the style and finish of the door. CliqStudios' furniture quality wood stains and enamel paints are hand-applied in a 10-step process and then a clear, durable top coat is baked on for a smooth, lustrous finish.
---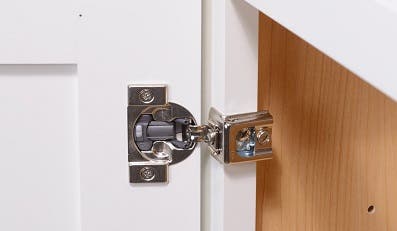 Hinges
Hinges are an important cabinet part and their quality varies greatly. It's important to choose cabinets with high-quality hinges, because they will be opened and closed thousands of times. All hinges on CliqStudios cabinets are steel, soft-close, concealed and have six-way adjustability. Some inset cabinets have revealed barrel hinges, rather than fully-concealed hinges.
---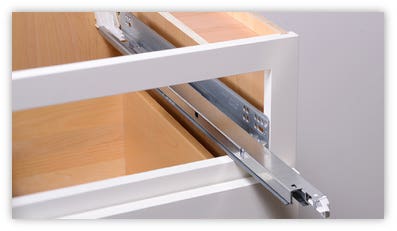 Drawer Glides
A typical silverware drawer contains 20 pounds of flatware. That means having hardwood drawer boxes with glides that can hold at least 75 pounds is best. Soft-close, steel, undermount glides some standard on all CliqStudios cabinetry.
---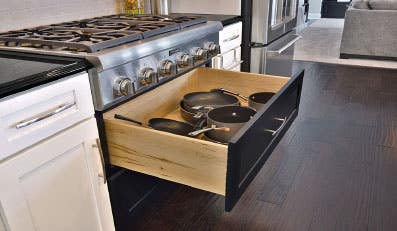 Drawer Box
The standard for quality in American cabinetry calls for a drawer box with solid hardwood sides and back at least ½-inch thick, built with dovetail joints. The bottom should be fully captured, meaning it is set in grooves on all four sides.
Plastic and metal are common drawer box materials, but they are not as durable as wood. Drawer-box material and joint construction is an important consideration, because the joints and drawer bottoms are among the first things to fail in low-end kitchen cabinetry.
---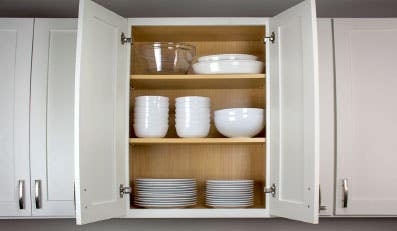 Interior Finish Material
Kitchen cabinet interior and shelf surfaces should be non-porous so they can easily wipe clean. This helps extent the life of the cabinets without interiors staining, bubbling or showing wear. Standard interior surface materials include melamine and laminates. They are generally a light wood-tone color to make the contents easy to see. A wood veneer interior or shelf surface will absorb moisture, stain easily and trap soil in the grain of the wood. Rather than a laminate interior, glass-front cabinets often match the interior and exterior finish.
---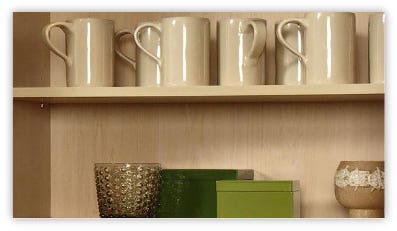 Cabinet Shelves
Plywood and furniture board are the most common materials for cabinet shelves. Because this cabinet component bears weight, strength is a primary consideration. Base cabinets have full-depth or half-depth shelving. Cabinet shelving can be ½-inch thick, but ¾-inch is preferable.