Cabinet Materials: Plywood, MDF and More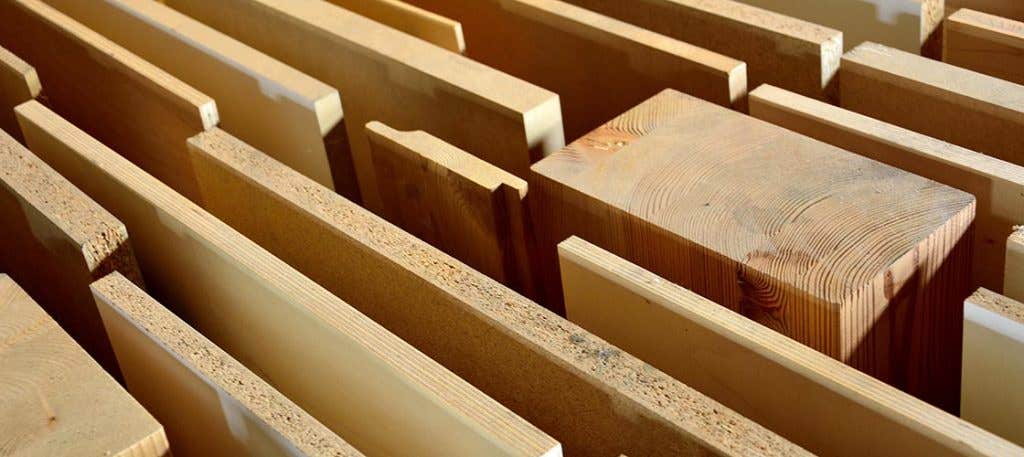 CliqStudios Cabinet Materials
Cabinet materials play a large role in the life span and beauty of your kitchen. Learning about CliqStudios cabinet materials will help you choose the best cabinet line for you. Building cabinets with a combination of wood-based materials allows us to offer a wide range of styles, durability and prices. CliqStudios cabinet lines are made of the following materials:
Hardwood
Plywood
Furniture Board (MDF)
Wood Veneer
Of course, box materials are just the starting point of a cabinet. High-quality cabinets will also have features like soft-close hinges, storage options and warranties.
Hardwood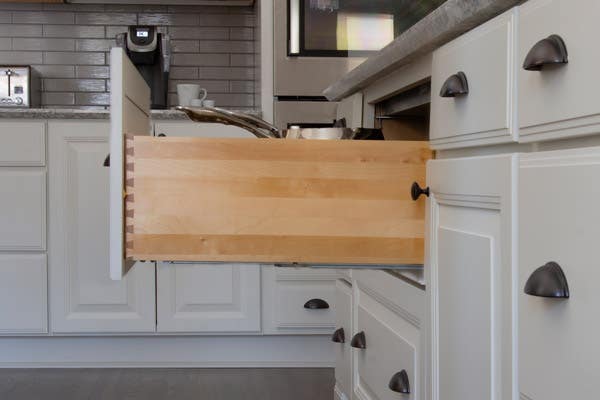 Hardwood is durable, resilient, and easy to repair.
Solid hardwood is a natural wood product. Each piece of wood has unique color, texture, and grain patterns. This often includes mineral streaks and knots. The natural variations in this cabinet material add to the distinctive appeal and beauty of hardwood cabinets.
You can sand and refinish scratches, dents, stains, or water marks in hardwood to increase its lifespan. Hardwood is typically used in cabinet the face frames and the door and drawer fronts. Hardwood is rarely, if ever, used to build the entire cabinet. This is because of high wood prices and weight. Another reason is because wood can warp when it contracts and expands with temperature and humidity changes. Therefore, other engineered woods are often used for painted doors and drawer fronts of hardwood cabinets.
Plywood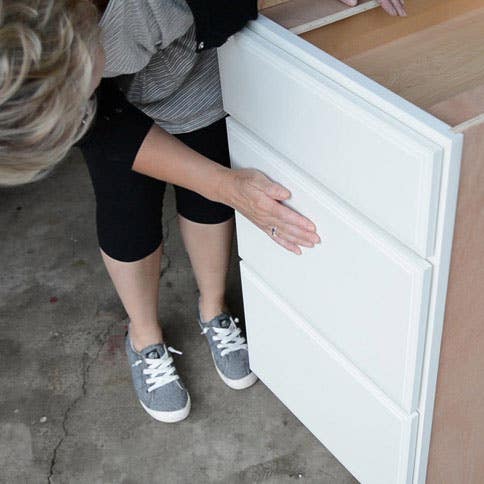 Plywood holds screws securely, resists moisture, and is resilient to dings, dents and sagging.
It is made by layering wood at alternating right angles, and binding them together with glue, heat and pressure. Rigid and stable, plywood has the highest strength-to-weight ratio of all cabinet building materials. Consumer Reports recommends plywood as the premium quality option for cabinets. Plywood holds screws more securely and resists moisture better than alternative materials. It is resilient against blow-outs, dings, dents, and sagging, making it a great choice for cabinet sides, backs, shelves, and drawer bottoms.
Furniture Board (MDF)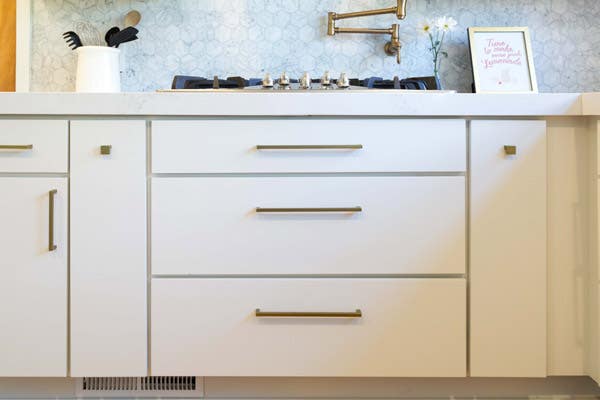 MDF is a good choice for painted surfaces, like doors.
This product is attractive to consumers as a more affordable alternative to plywood. It is a composite cabinet material made from recycled fibers, resin, and wax. The materials are pressed together under high pressure, making MDF is a strong option. MDF resists expansion from temperature changes and has a smooth surface. This makes it a good choice for painted surfaces like the center panels on painted doors.
Wood Veneer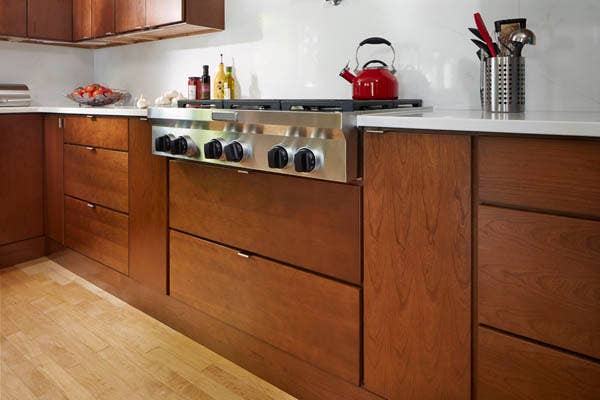 Wood veneer is a finish material made of solid hardwood.
Veneer is made by peeling a thin layer of solid hardwood from a log. They are usually less than 2mm thick and are typically glued and pressed to other materials to produce flat panels. Unlike the materials above, hardwood veneer should be understood as a finish material, because it is not used to construct the actual cabinet box or frame. In cabinets, hardwood veneer is used on the large panels of the cabinet sides. It is also used in the flat center panels of Shaker and Mission style doors. In these applications, veneer is preferred for its stability and light weight.
CliqStudios Cabinet Materials
CliqStudios cabinets are made with a combination of these cabinet materials to create the highest quality products at the best prices. No matter your price range, construction preference or style, we have cabinets that will fit your new kitchen.