Now Is the Time to Define Your Style as a Host
Whether your having just a few friends over or preparing a full holiday dinner, entertaining your kitchen in the spotlight. If you're planning a remodel, the entertainment season is an excellent time to define your style and design.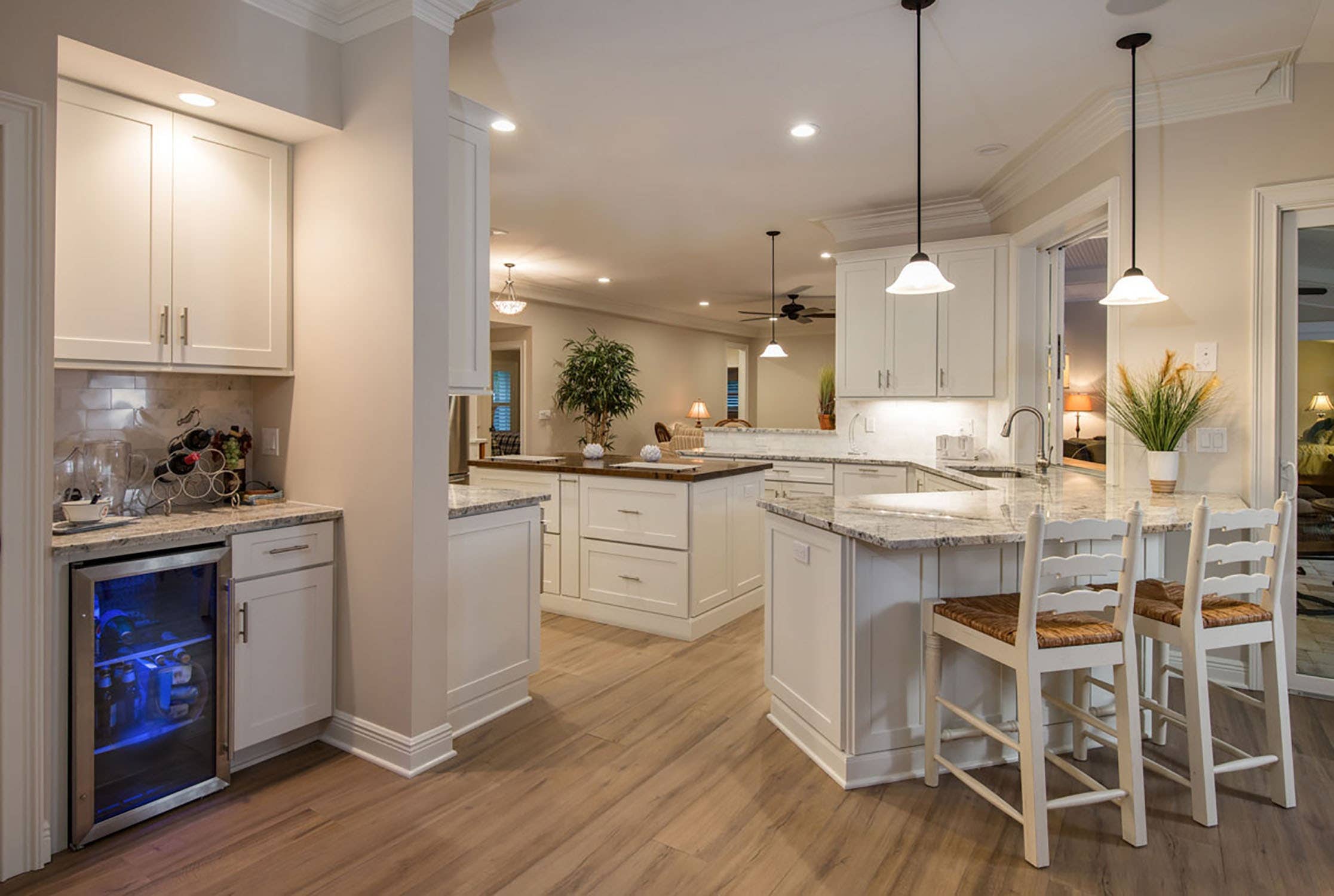 The Open Kitchen: An Entertaining Natural
An open kitchen design is the most popular solution for today's casual, inclusive hosts. The kitchen pictured above is a perfect example featuring a work island, beverage center and breakfast bar. It's open on three sides presenting a great view of the dining and living room. This kitchen has no problem handling a few guests or a crowd of 30.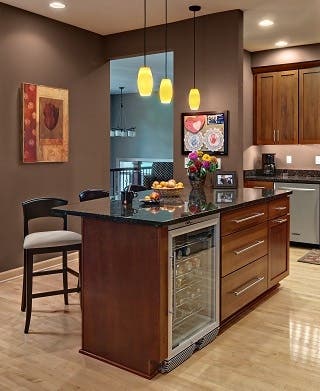 If your kitchen is fully or partially enclosed, consider eliminating one or more walls between kitchen and living spaces. Replace that absolute barrier with an island or peninsula. This will create a friendly boundary that defines your work space while inviting visitors to gather round.
Consider the activities that go on when you are entertaining. You may want a bar or beverage station outside of the cooking work flow. A second sink will prevent traffic jams during food prep and cleanup. Trash and recycling should be accessible and you will want a landing space for dirty dishes near the dishwasher.
Positioned between the kitchen and dining areas, a bi-level island or peninsula will be a natural serving buffet. Be sure you allow enough counter depth to handle your largest serving platters.
An open kitchen will have a major impact on your home's style. Your designer will have tips on how a furniture look will create a graceful transition to the living area. Subtle decorative effects on an island will convey the concept of a free-standing piece of furniture. For example, turned legs, decorative feet or a section of open shelves can complete the look.
What is at the top of your wish list for an entertaining-friendly kitchen? Post it here and see if our readers can help.