Creating Custom Furniture From Cabinets
Are you looking for the perfect bar or hutch for a dining room, hallway or entertainment space? Skip the furniture stores. There is an economical alternative that will be a perfect fit and complement your home's style. Build a custom buffet, bar or locker zone with cabinets! But designing built-in furniture from cabinets is a bit like assembling a jigsaw puzzle. To get the best results, work with a kitchen designer who has extensive knowledge of cabinetry and trim.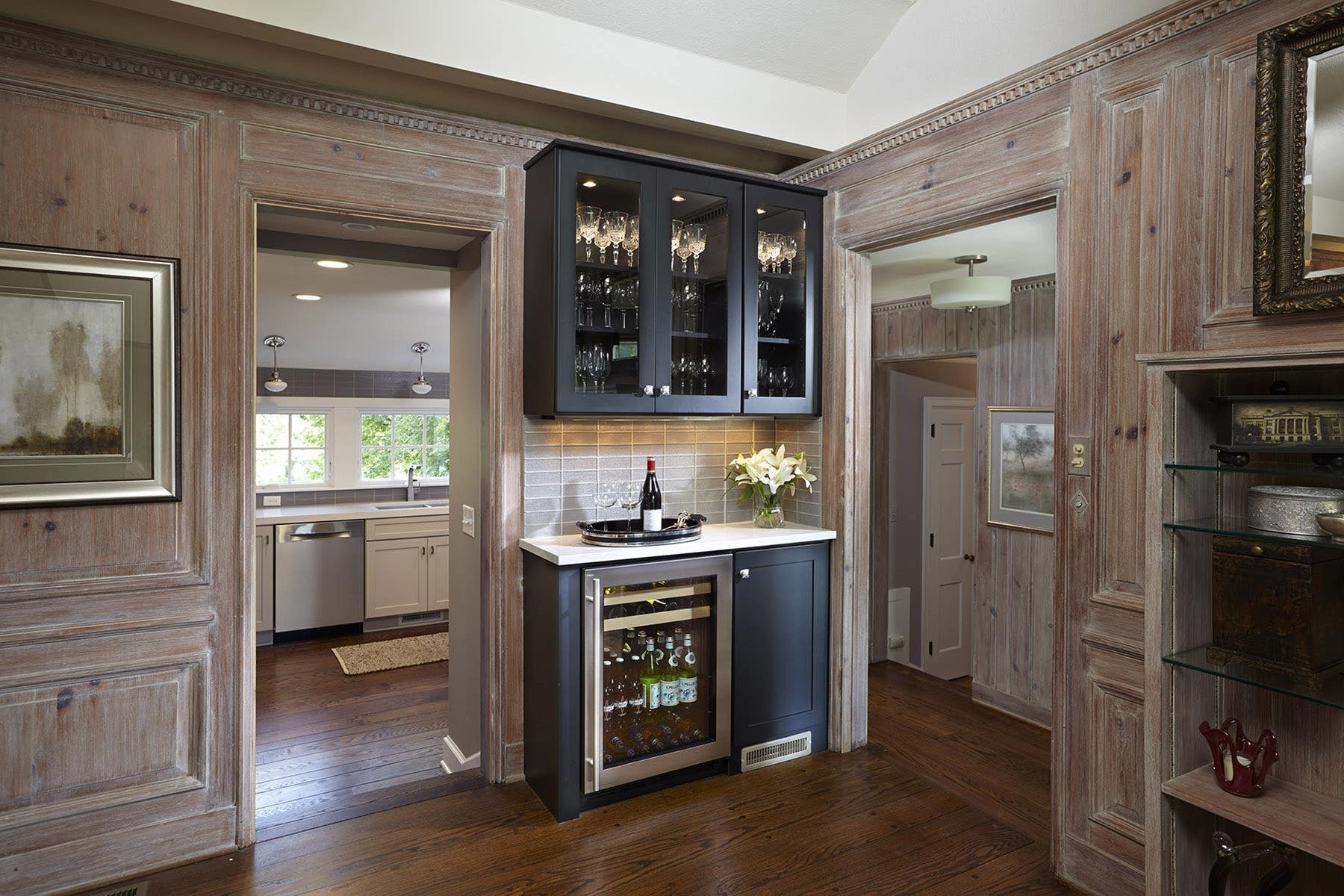 Polished Wine Bar
In the historic guest cottage pictured above, black cabinets (CliqStudios Shaker Painted Black) are used to create a custom wine bar. The sleek black color beautifully complements the rich woods and architectural style of the original space.
When determining the outline of your piece, remember, cabinets can be ordered in reduced or increased depth to fit the space. Think about how you will use the space. Do you want to create a focal point with glass-door cabinets or a wine rack? Is this your opportunity to incorporate a special storage solution such as roll-out shelves or deep drawers?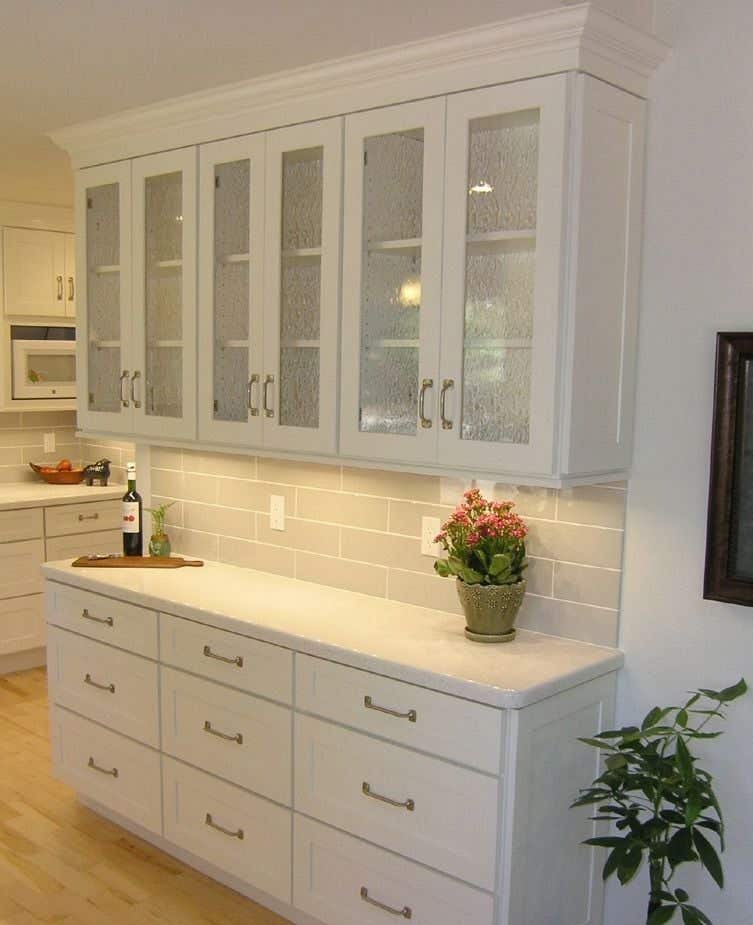 Elegant Buffet
The buffet pictured above, built with reduced-depth cabinets, fits gracefully into a shallow space. Crown molding, light rail and decorative door panels on the ends finish the piece for a furniture effect. Glass doors compel attention and provide a traditional touch. The buffet wall becomes a graceful transition between the kitchen cabinets and architectural style of rest of the house.
Personalize Your Piece
When you have the cabinet layout, it's time to create the furniture effect. Determine whether you want the piece to blend with your home's architecture or stand out as a special feature. Decorative accessories to consider include ogee base, crown molding, island legs and furniture feet. Before you order cabinetry, your designer will provide computer-generated color images of the piece in your room. As a result, you can be sure it will have the style you are looking for.
Do you have a wall or corner that is asking to be transformed into a beautiful hutch, buffet or bar? Contact our design studio. One of our experts will be happy to help you create a built-in furniture piece. It is sure to complement your style and optimizes the use of your space.
What corner of your house is asking for a custom furniture solution? Share your thoughts with our readers.