My favorite challenge as a designer is renovating the kitchen in an older home. I enjoy creating a space that works for the 21st century family, while respecting the original architectural style of the house. There are two approaches to working in an older house. Firstly, to create a kitchen that reflects and reinforces the home's original architectural style. The second option is to introduce contemporary elements for a transitional effect. Whichever direction you take, flexibility and creativity are key ingredients to a successful project. Also, think of surprises as opportunities and know that, as veteran of a renovation project, you will have great stories to tell!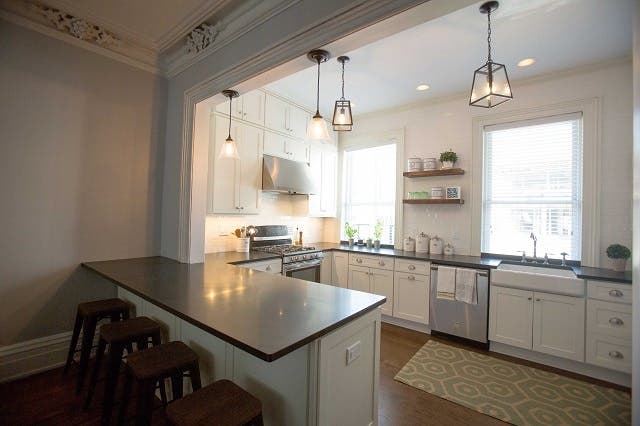 Complement, Not Compete
When blending new with old, a common mistake is trying too hard to match the older home's custom millwork and cabinets. It often works well to base the kitchen design on a Shaker cabinet such as our Shaker, Shaker or Shaker Inset. Their clean, simple lines provide a stylistically neutral backdrop that blends well with almost any architecture. From 19th-century farm homes to turn-of-the-century town homes and mid-century-modern ramblers, Shaker cabinets are the way to go . With the right selection of crown molding, decorative trim and hardware, the cabinetry will complement rather than compete with the home's original style.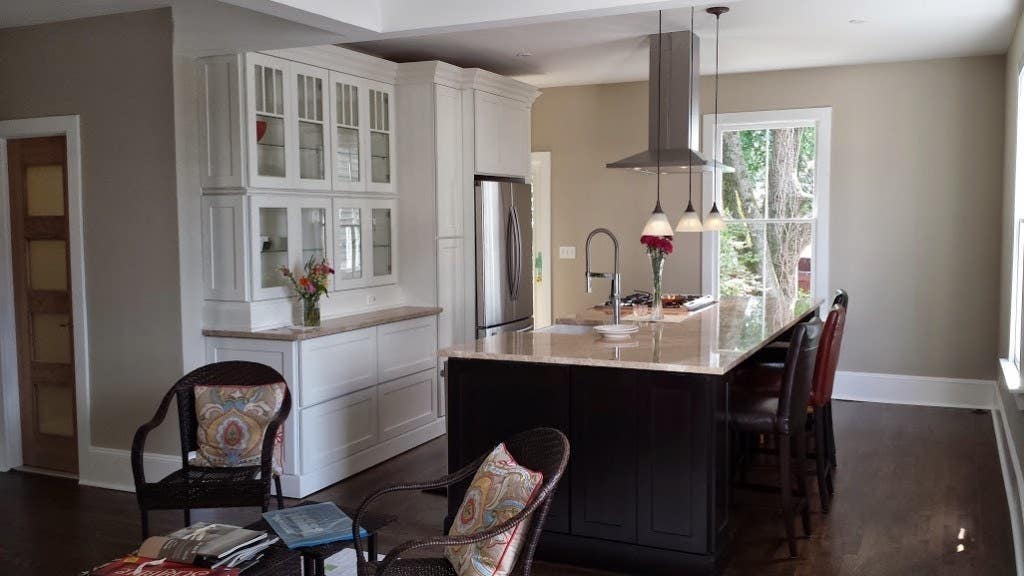 Creating Space
A typical challenge, is to create an open kitchen in a house designed for complete separation of spaces. When taking out a wall, I will often use a furniture-look feature such as a built-in buffet or custom island to make a graceful transition between the kitchen and living / dining rooms.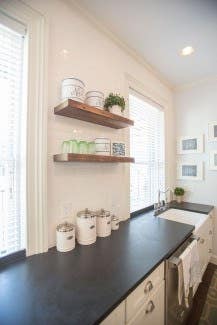 If your kitchen is small, avoid wall cabinets in favor of open shelves for a light and spacious feel. Additionally, recover storage potential by optimizing lower cabinets with a careful selection of storage units. Look for an adjacent hall or closet to convert to a walk-in pantry.
Integrate existing features such as antique light fixtures or a wrought-iron floor grate into the final design. For a rustic effect, consider an apron sink, cup pulls on cabinets, wide-plank distressed flooring and industrial-style fixtures.
Expect a Lot of Work
Do not expect a renovation to be simple – some renovations are more like resurrections. Undoubtedly, an older home will have been built with non-standard dimensions. The new kitchen may likely wrap around bumped-out walls and mechanical chases. Also, cabinets may have to accommodate low windows, high ceilings and a shortage of countertop space. The original home may also be divided into awkward apartments. With CliqStudios semi-custom cabinets, a wide range of modifications allow me to create a graceful line of cabinets across an irregular wall or shallow hallway.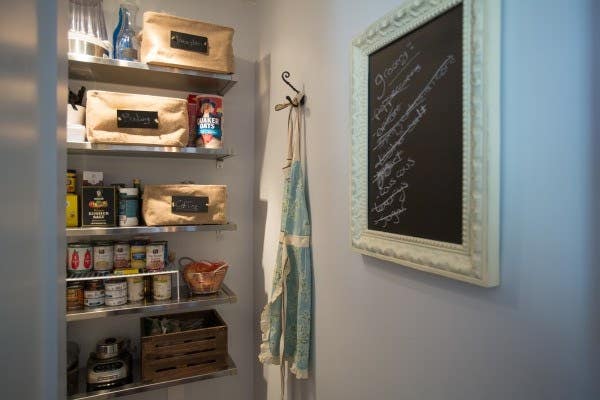 Those walls hold mysteries! Tear-out is an adventure. Therefore, build some flex into your budget for unforeseen structural and mechanical issues. Electrical and plumbing systems are unlikely to be ready for modern appliances without major updates. On the positive side, your walls may yield up time capsules – in my home's walls I found a 1930's pack of Lucky Strikes and a mysterious keyhole slot.
Hire a Professional
The skills of the finish carpenter will make or break a renovation. Be sure to hire a contractor with experience in similar projects. Your pro should handle irregular walls and floors and surprises such as unexpected vents, rafter tails and radiator pipes with creativity and grace. It's best to have your pro check all measurements before you order cabinets. The installer should be prepared to modify a cabinet on site if necessary. Overall, it may take serious artistry to cut crown molding and base trim to fit perfectly.
Browse historic renovation stories in our gallery:
Do you have a renovation story? Share it with our readers in a comment below.