Choosing a Remodel Contractor, Part 2
When hiring a contractor, consider your timeline, the contractor's demonstrated quality on similar projects, final cost, and compatibility. If you have a detailed budget and kitchen design and have done preliminary shopping (see Make These Decisions BEFORE Hiring a Contractor), it's time for Phase 2: Build a list of contractors, request bids and hire the professional who will build the kitchen you have always wanted.
Locate Contractors
Assemble a list of contractors, beginning with recommendations from friends and neighbors. Add names you find on directories such as angieslist.com, craigslist.com and professional association websites. Contact each and eliminate any contractor answering no to one of the following questions:
Have you recently completed similar kitchen projects?
Can you work with my time frame? (A large contractor with dedicated subcontractors will have the best chance of keeping the job moving every day without down time.)
Is your business insured, bonded and (if required in this area) licensed?
Check out Customer Reviews and Business Ratings
Now, research each contractor. Start with Angie's List, the Better Business Bureau and a general Internet search on the company name. Record star ratings or scores and take note of any unresolved complaints. Comments are a great source of information and may suggest topics you want to address when talking to contractors.
If, after eliminating contractors on the basis of your research, you have four or five names left, you are doing well. Contact each and arrange a consultation at your home.
Provide Each Contractor With the Same Information
In order to get bids for comparable work, provide each contractor with exactly the same information, in as much detail as possible. Start with this:
A detailed kitchen design with cabinet installation notes (see example)
Pictures of kitchen features you like
Your choice of cabinets
Placement of electrical fixtures, outlets and switches
The type of flooring and countertop you will be using
Your expectation for working hours and any other on-site issues
Your timeline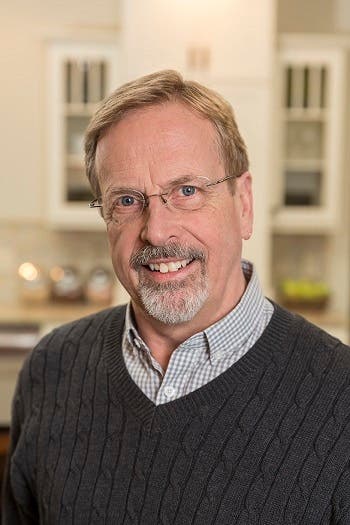 Are You Compatible?
You and your pro will be in a relationship for the duration of the project, sharing your home and making decisions together. Take the time to discuss the construction process. Ask questions about where the dumpster will be located, whether the crew will have a portable toilet and who will be the site manager. Ask if they will have defined work hours.
Request Bids
Request bids from those contractors you feel comfortable with. Ask them to include a breakdown of the price and estimated start and finish dates. Ask for references, recent customers with similar kitchen projects. When you talk to those customers, ask if the contractor stayed under budget and within the start and finish dates. Ask if there were any quality concerns, or problems with having the crews working in the home.
Comparing Bids and Signing the Contract
This is not the place to hunt for bargains—the lowest bid may cost you money in the long run, or result in disappointing work. Expect, after evaluating the bids and talking with the contractors' prior customers, to choose a mid-priced bid.
Read the contract.—every word. Feel free to bargain over details before you sign. Some things the contract should include:
Pricing broken down across labor and materials
Documentation of insurance, bonding, and licensing (if required)
Estimated start and finish dates, and how you will be informed if those must change
Brand names and model numbers for doors, windows and other building materials supplied by the contractor
Daily work hours
Payment terms. (Typical: 30% at start and at two more points in the project, with 10% held until all details are completed to your satisfaction)
Who will secure permits (this should be the contractor)
Process and charges for changes to the original contract by either party
Under what conditions either party can terminate the contract without penalty
A lien release (protection against suits from subcontractors)
During the Remodeling Project
Be available for questions that may come up and feel free to keep an eye on the project as it comes together. Don't hover or engage in long chats with the crews. If you have a concern, be friendly but firm. And when an unexpected problem appears, be willing to work with the contractor or materials supplier to find a reasonable solution.
We know you will love your new kitchen!