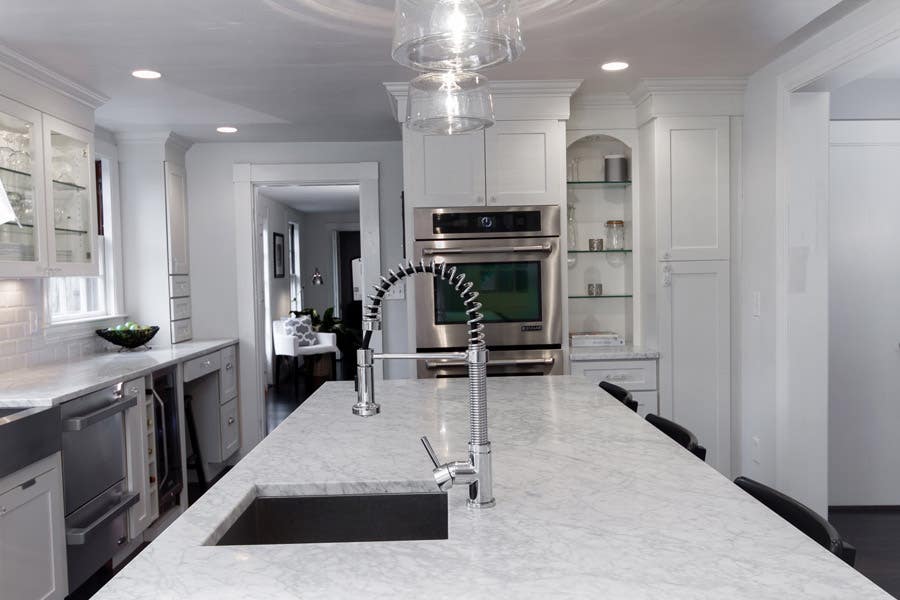 "The first day we were in the place, my dad and I took the kitchen to the studs, ceiling to floor." When Jake began his kitchen renovation, he knew what needed to come out – dilapidated cabinets, orange counters and indescribably bad appliances. He opened up a ten-foot expanse of the cramped, chopped-up space, as much as the AC ducts allowed.
His wife Kelly had a clear vision of the kitchen that would fill the space. The challenge, however, was finding someone to bridge the gap between Kelly's concept and a working design. Local designers and cabinet sellers not only came back with prices Jake referred to as astronomical, but the designers, apparently lacking creativity, kept coming back with what the couple did not want. No one offered a good solution for the awkward back corner, and several wanted to take out a window. Jake and Kelly, discouraged, were thinking of installing Ikea cabinets as a temporary measure – and then found CliqStudios. They decided they couldn't go wrong with a free design consult.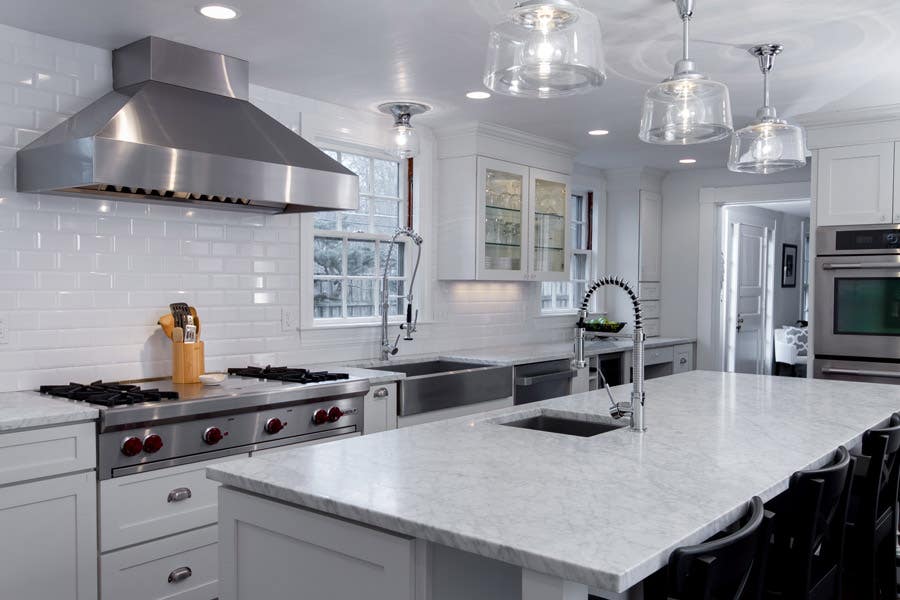 Beginning with that first consultation, their experience with CliqStudios designer Sue Robinson was different. "Sue was very understanding," said Jake. "Every few days she would have another suggestion. She has so many modular choices – we could build exactly what we wanted, and never had to give up anything. We achieved every goal – ample storage space, a layout that provides plenty of space for two of us, and great organization. Everyone who sees it is sure this is custom."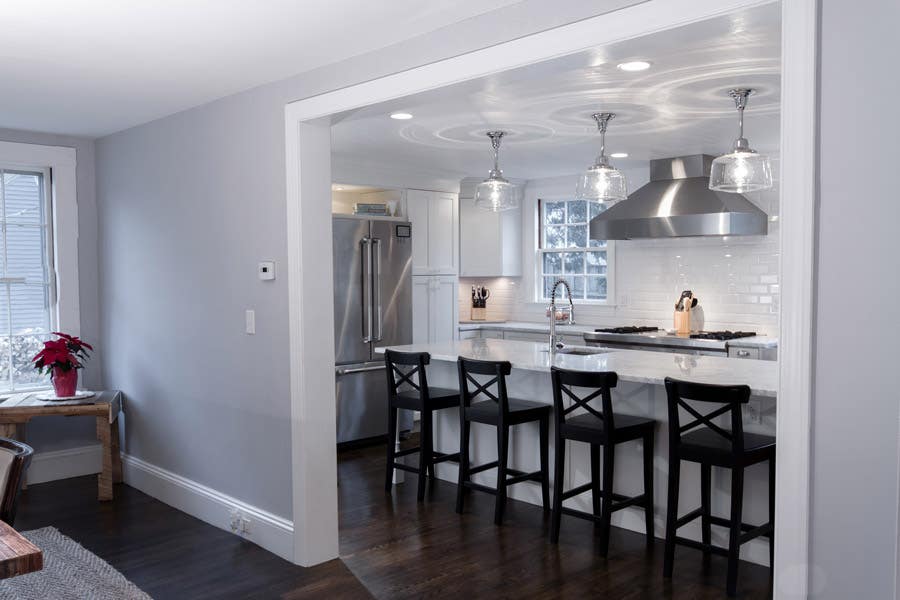 Two years later, Jake is delighted with the quality and look of his cabinets. "These have stood the test of time. We have a two-year old, two dogs and we love to cook. Yet there isn't a stain or chip in the cabinets."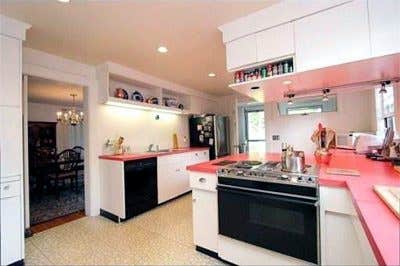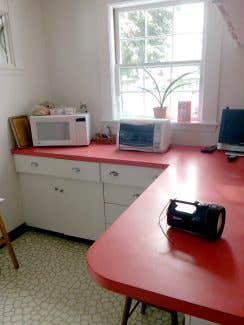 Construction of this farmhouse style kitchen took four months, during which Jake, Kelly and infant Olivia made do with a kitchen on the deck. When the carpenters had questions, designer Sue was on the phone to help. Money saved on cabinets left budget for high-end appliances and countertop. Their selections included a Jenn-Air oven, Wolf cooktop, Proline hood and built-in wine cooler. Kelly wondered about Jake's insistence on Tapmaster® hands-free faucet controllers, but agrees, they are a must in any kitchen of theirs going forward.
When asked if he would do anything differently, Jake thought for a moment, then said, "We wouldn't change anything in the kitchen. I wish there was money left over to do the rest of the house. But the kitchen is where we spend all our time, so it was worth it."