This total wow kitchen transformation features CliqStudios Austin inset white kitchen cabinets, pro grade appliances, a zinc range hood and marble countertops.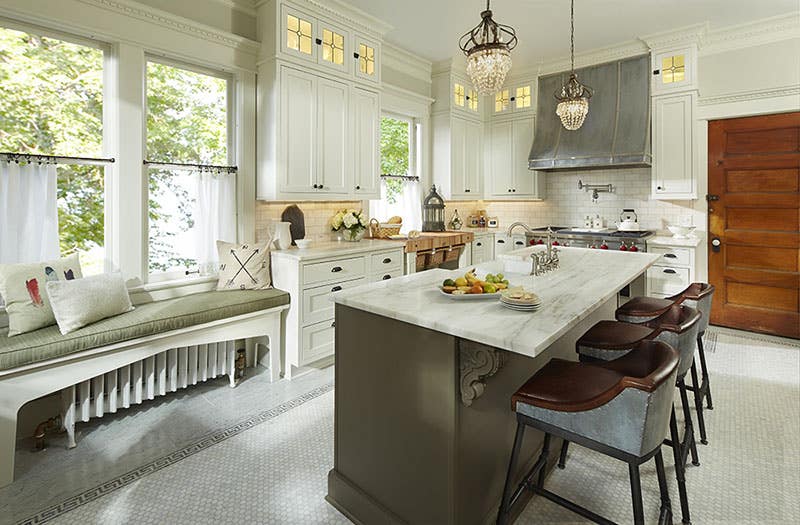 Working on a kitchen renovation in a 115-year-old house can present challenges. Especially one in an historic preservation district and surrounded by stately mansions.
"Anything you can view from outside the home can't be altered because of codes," explains Mya Honeywell, who bought the home with her husband Eric Ruhland. "And the quality had to be there to stay true to the neighborhood."
The couple nearly passed on the grand home because of its kitchen. "When we first came through the house with our realtor we were so horrified by how bad the kitchen was that we never looked at the apartment on the third floor, or the carriage house in the back," she said. "The kitchen was in such incredibly bad shape that we walked away."

But Mya owns other property that had needed work, and renovation is in her blood – her father is a carpenter and her brother is a contractor. "A month later our realtor hosted an open-house at the place, and I thought 'I'm just going to walk through one more time'. Since I was prepared for just how bad the kitchen was, I got to think about what it could be."
Entering the home with fresh eyes let the young couple see its charm and potential. They bought the home soon after, then set to fixing that kitchen.
Both wife and husband enjoy cooking, and were very involved in planning the kitchen remodel. Eric was most interested in functionality, while Mya demanded beauty and quality. Designing a kitchen to please them both – and stand up to the tortures their young son could dish out – was no easy task, but CliqStudios designer Jessica Tindall was up for the challenge.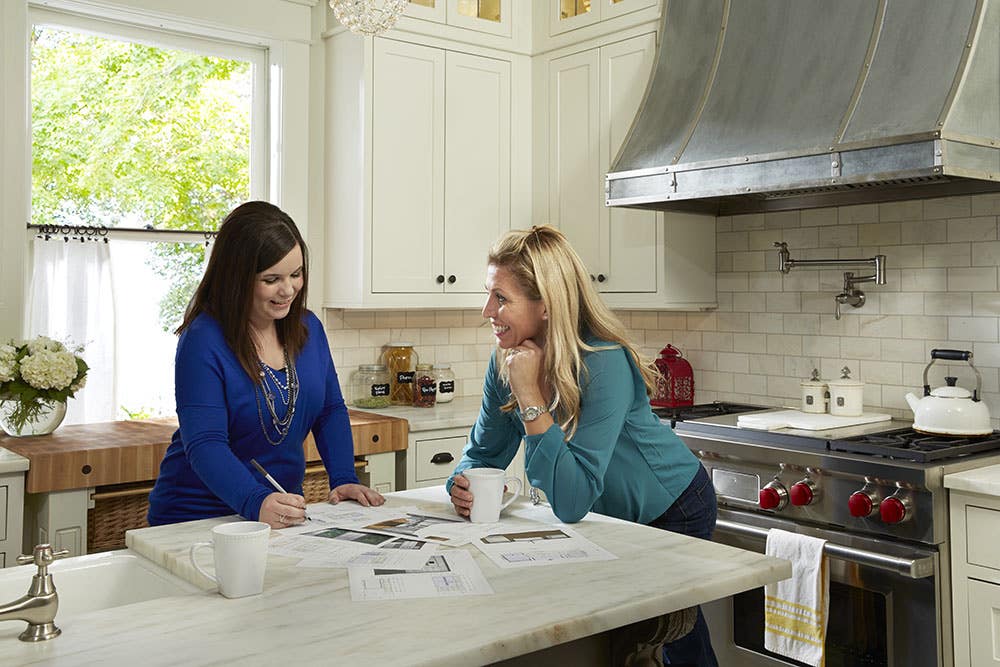 "I've worked with big-box retailers in the past, and just getting someone to answer basic questions is a pain," Mya said. "If you're lucky enough to get kitchen specs from someone, it'll just be a simple sketch on a sheet of graph paper. Once we knew we'd actually be living in this home and raising our son here, we saw we needed more than that. The kitchen renovation took months. Jessica came up with six separate plans in that time, and dozens and dozens of little tweaks. She was so responsive, it blew my mind! One evening, while driving home through St. Paul's dense traffic, I called Jessica with a problem. It was way past normal work hours, but Jessica not only took the call, she had a revised 17-page plan waiting in my inbox when I got home!"
Their new kitchen blends CliqStudios' Austin-style inset cabinets with the home's original crown molding, doors and built-ins. The couple cut no corners, fitting it out with absolutely top of the line appliances. The couple needed top-notch cabinetry to complement this, and it had to be customizable; historic codes meant they could not alter the location or size of the room's windows.
"We wanted a classic, timeless product, and it had to be quality," Mya said. "Having solid plywood construction, with hardwood framing means these cabinets are built to last. I've been to many of the custom cabinet shops in the area and know you can spend up to 40 perfect of your total kitchen budget on cabinets. But that just doesn't make sense when you can get semi-custom cabinets from CliqStudios that are just as good, or better, plus access their amazing customer service."
The centerpiece of the couple's new kitchen is right in the center – an island containing a vintage-look sink, dishwasher, and CliqStudios cabinets set off by decorative base moldings. Painted an eye-pleasing Tea Leaf green, the centerpiece compliments the rest of the kitchen. "With white marble countertops, white tile floors and crisp white painted cabinets elsewhere in the kitchen, we worked with Jessica to ensure the island would provide some interesting contrast. And she really nailed it!"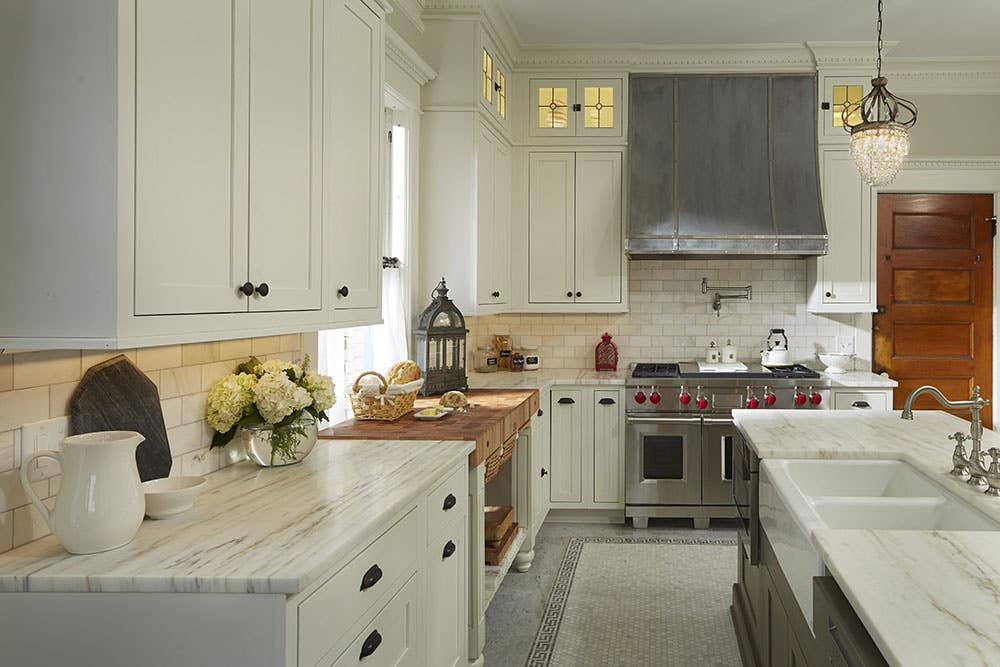 The couple enjoys entertaining in their new kitchen, and watching their son grow up in it. They plan on using CliqStudios again with their investment properties. And Mya's brother – the contractor who built their kitchen – has already recommended CliqStudios to his other clients.