Remodeling can be a big job, and not everyone is excited by the idea of a DIY for a project as large as a kitchen. If that's the case, hiring a contractor can be a great tool. When you start a remodeling project on your own, these are the things that your contractor will want you to know:
Your Materials Selections
Either hire a designer for this step or make those selections on your own. Have a list ready of what the materials are, their product codes, and where they go. This will help your contractor bid properly and keep everything moving once the remodel begins. For example, you should determine your kitchen cabinets, hardware, flooring, and countertop selections before bidding.
Your Systems Knowledge Is Critical
If you are running your own project, make sure to consider all systems and styles before bidding begins. You will have to make decisions throughout the remodeling process and the contractor will have some opinions as well. For example, determine your lighting plan and draw it out.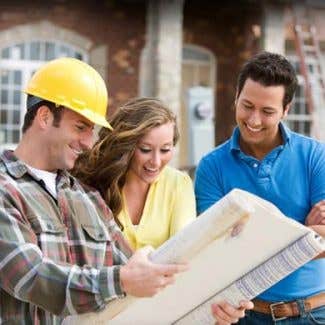 Budgets Need To Be Flexible
The budget is a give and a take. Some things will be more expensive than you planned for, while some will be less. Be realistic about your actual costs and hold 10-20% in reserve for those items that come up as surprises. For example, you may want to add heated floors or run updated electrical if your budget will allow. If you need help estimating costs, check out our cabinet quick quote tool.
Time Is A Variable
Remember that real remodeling takes time. The remodels portrayed on TV aren't always accurate. Remodeling is process, and there are layers and steps for spaces to be built out properly. For example, don't forget about permits and inspections along the way.
A Watched Pot Never Boils
Would you want someone watching you do your job all day long? Check in with your construction team on a regular basis to answer questions, but let them work at their own pace. For example, if you are talking and distracting the process, the crew will slow down.