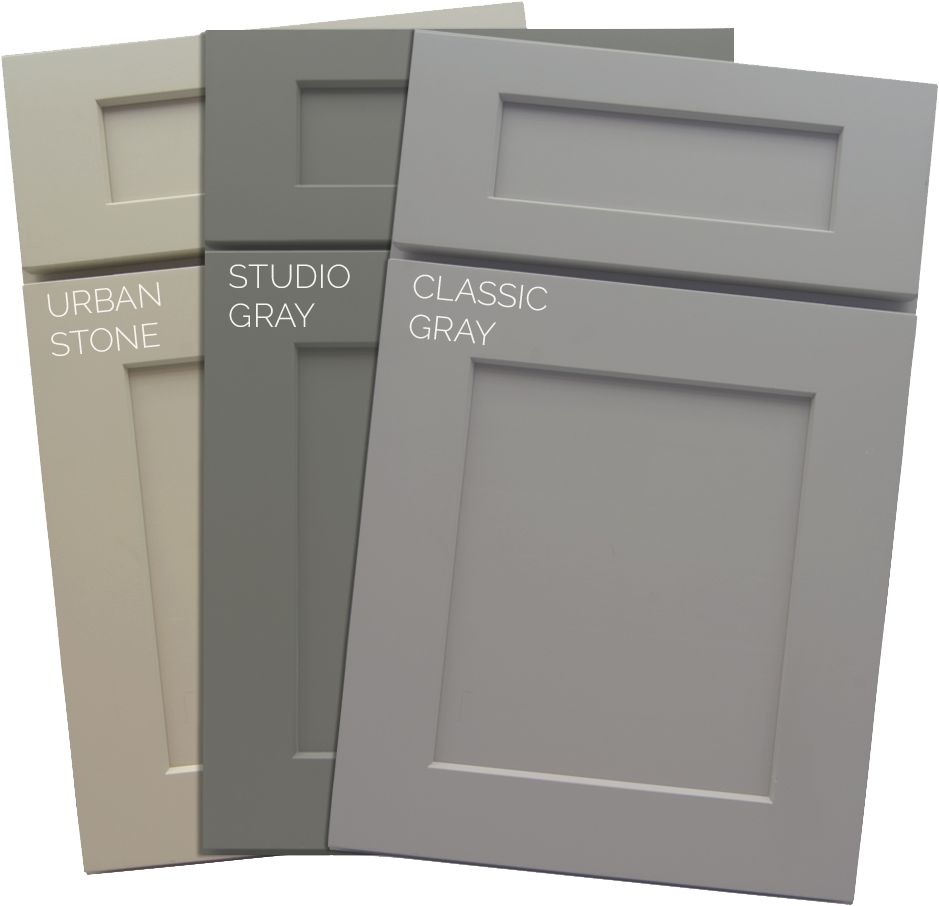 Announcing Gray
If you follow design, there is a good chance you've become acquainted with the growing popularity of the color gray. A blend of both classic and modern looks, gray is becoming the solutions for more and more homeowners when deciding on cabinetry. Though Light Gray and Medium Gray are quality finish options, we wanted to give you a full pallet of gray finishes to chose from. Gray fills the middle ground between Light Gray and Medium Gray.
Meet Gray
NEW! Gray
Gray is a soothing and elegant mid-tone with versatility. It pairs well with a traditional style but is cool enough to also be modern. Additionally, it contrasts well with dark colors. A beautiful companion to white paints, Gray can be used as an exciting accent to a traditional design or a soothing, go-to neutral for transitional and modern spaces. Gray is the answer to customers need for a middle ground between the light Light Gray and dark Medium Gray.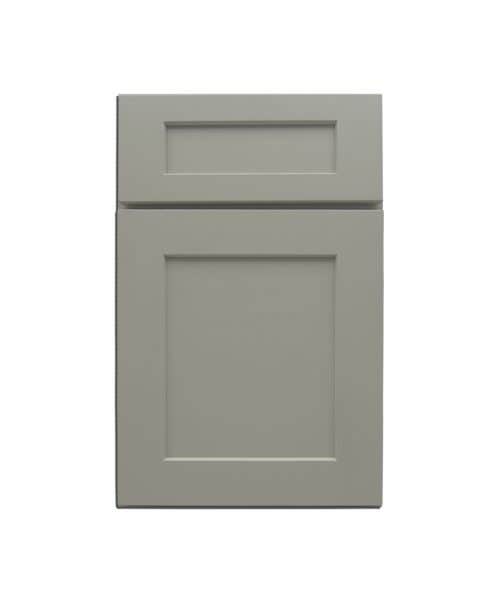 Our Other Gray Finishes
Light Gray
The lightest of the gray finish offered by CliqStudios, Light Gray hovers on the edge of white. It contains gray undertones with a touch of taupe. Light Gray works well with both traditional and modern kitchens alike. It also serves as an alternative to creamy whites.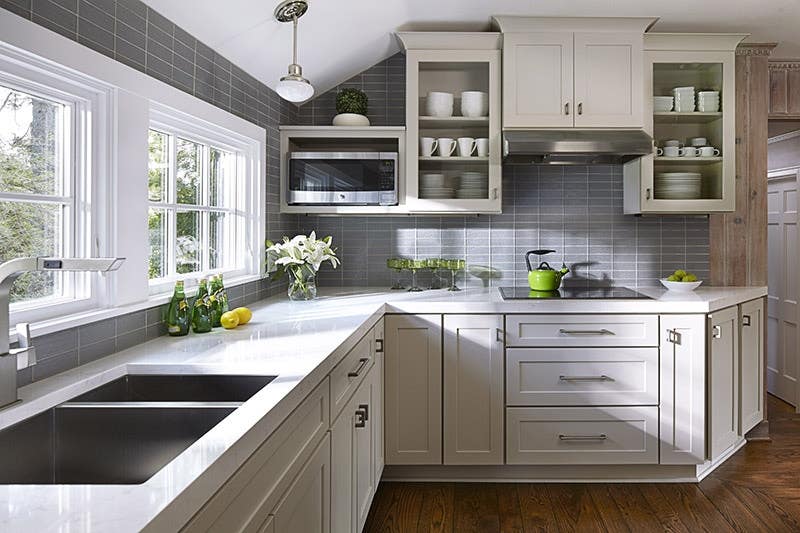 Medium Gray
This medium dark gray contains slight brown undertones. This finish is best suited for modern and small spaces or as a feature piece. Medium Gray is at its best in natural light, so think about the light sources in your space when purchasing this finish.
Your Next Step
Our design team is happy to answer additional questions you might have about Gray or help you get started with our design process. Also, our designers will help you understand "How do I get the best kitchen design ideas?" with Gray and create the kitchen you've always dreamed of having.