"Someone has to pay for this showroom!"
So said Steve Delchin to himself upon visiting a local kitchen cabinet firm claiming to offer "competitive" prices. Steve was in search of high-quality, sensibly-priced kitchen cabinets for the new showroom being built for a home in a suburb of Cleveland.
His doubts were confirmed, and when the local firm with the impressive showroom proved to offer an unattractive combination of high expense, slow response and poor customer service. So, Steve went online in search of cabinets. And discovered CliqStudios.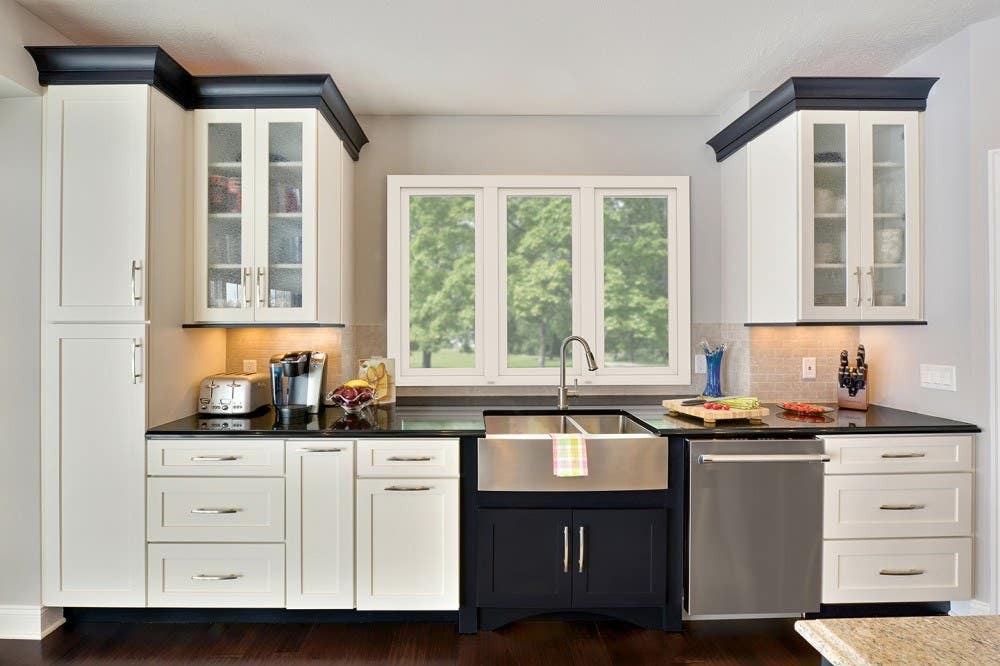 Starting the Design Process
Steve found the difference between CliqStudios and the local firm, astonishing.
He was immediately assigned a professional kitchen designer, Tessa Buhman. Tessa's comprehensive kitchen design (a free service of CliqStudios) arrived by email in two days. And unlike his earlier experience, Tessa's design came with itemized pricing for every piece of cabinetry.
"Tessa simply nailed it on the design," he says, adjusting colors to match the walls and flooring, blending white and dark cabinets beautifully. Over next month, he revised the design continuously, and Tessa worked closely with him every step of the way. She also designed the laundry and utility rooms for his new home. The result is a striking kitchen of light White and deep Black painted finishes, unlike any Steve has ever seen.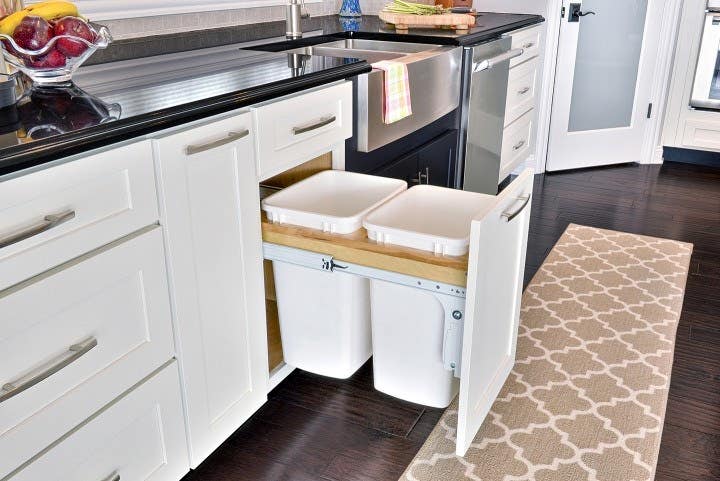 Cabinets for the Right Price
"I saved thousands and thousands of dollars with CliqStudios," he says. And every step of the way, as the design evolved, he enjoyed a cabinet-by-cabinet breakdown of pricing. "I knew exactly what I was paying for every cabinet piece, and with each change I could see the price difference, so I always knew exactly what I was paying for custom items."
In the end, for the price the local company quoted for the kitchen alone, he was able to build his dream kitchen plus a sophisticated laundry room, and incorporate into his kitchen high-end appliances, cabinet upgrades, and upscale details such as two different granites for the countertops.
With Tessa's help, he has pullout drawers with built in silverware holders, a pull-out spice rack, and a mini pantry. And over the professional cooktop, a beautiful painted Black hood cabinet to house and hide the stainless steel vent.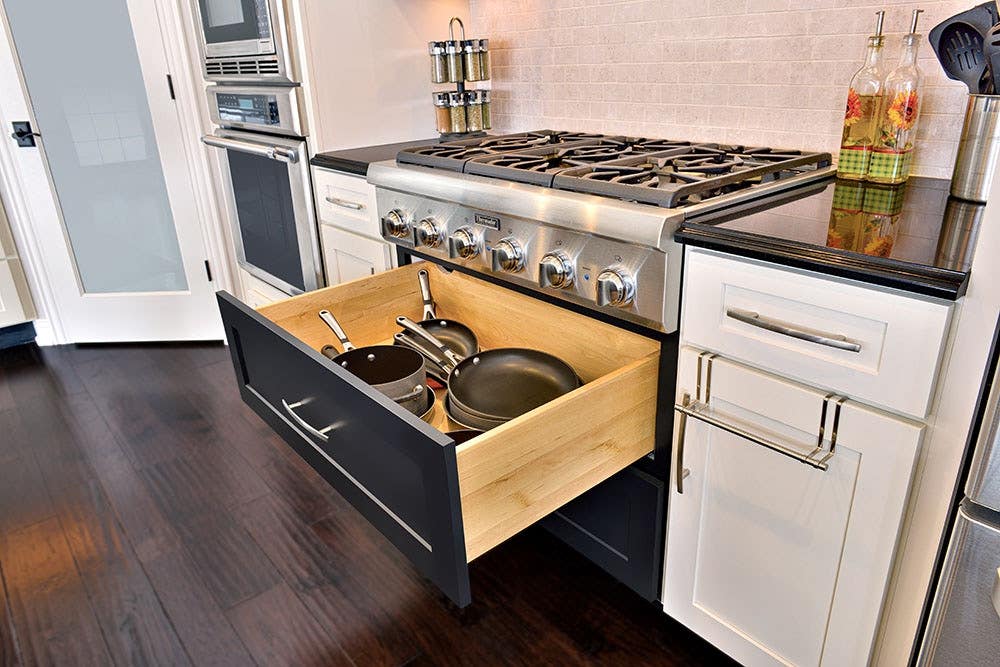 The Final Result
Steve reports two seemingly small details that make his wife fall in love with the kitchen every day: the two pot drawers under the cooktop, which make cooking so convenient, and the tidy trash bin pull outs adjacent to the sink.
They both have a kitchen everyone raves about. And, he said, "I didn't have to pay for the other guy's fancy showroom."