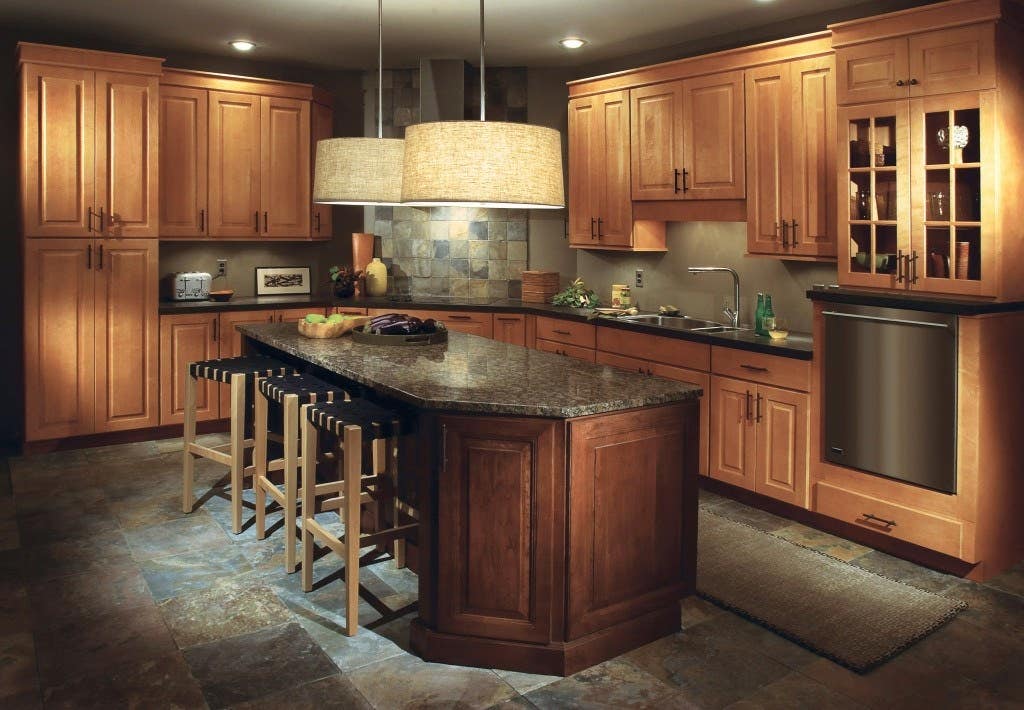 Built-In Cabinet Features
Today's lifestyle calls for an open floor plan. However, a designer is challenged to create graceful transitions across food prep, dining and living areas in an open layout. The answer? Built-in furniture-style cabinet features.
A graceful transition between cooking and living areas, this furniture-style kitchen island includes a bookcase. The traditional raised-panel door style and maple semi-custom cabinets make the island truly stand out. Additionally, the contrast in style and finish with the kitchen perimeter establishes the furniture effect. Which is also enhanced by solid hardwood shelf supports. Finally, ogee molding in the toekick area, a valance and decorative end panels finish off the look.
The Shaker-style perimeter cabinets also include furniture features. For example, a bumped-out cooking center with spice drawers and furniture feet. In addition to a bumped-out base and wall cabinets in a built-in buffet .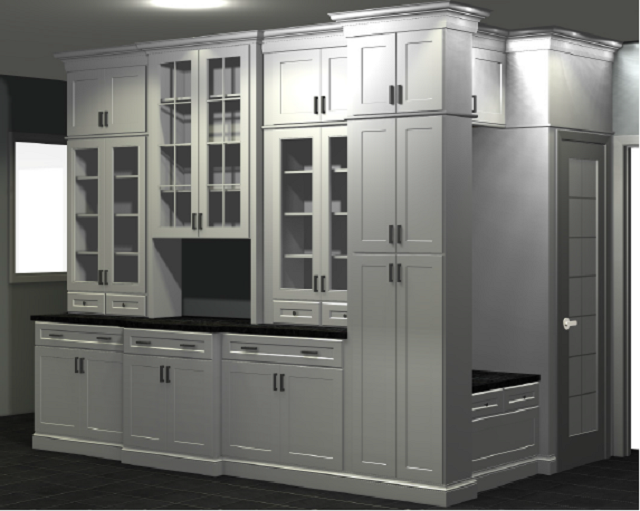 Elegance in Your Buffet
In the computer rendering above, designer AJ Johnson created a buffet and boot bench from semi-custom cabinets. The design beautifully incorporates the original buffet, built by the homeowner's father. The stacked cabinets and glass-door cabinets also provide storage for your more decorative pieces and lesser used items.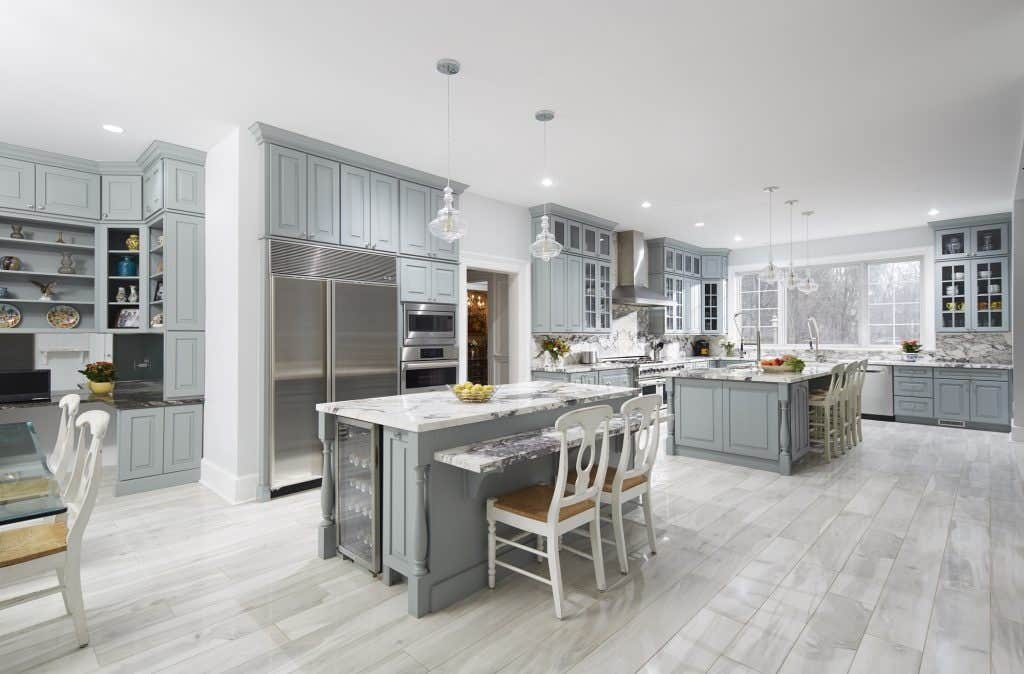 Traditional Open Kitchen
Crisp and traditional, the open kitchen has glass-door cabinets lined all the way to the ceiling. As a result, the natural light reflects throughout the space. The kitchen seamlessly flows into the dining room with bookcase shelves and lowered countertops. Furthermore, the crafted furniture legs built into the island create a warm, traditional look.
Do you want a unique built-in feature, or a design that pulls several spaces together? Our designers love challenges. Give us a call at 888-350-1242 and see how semi-custom cabinets can make your dream kitchen a reality.