Ever wanted to take a quick tour of Giada's kitchen? We sure have. Thanks to Target, we get a sneak peak at Giada's kitchen organization.
1) Seven Key Utensils Next to the Stove
A whisk, a slotted spatula, a wooden spoon, a stainless spoon, a ladle, a kitchen scissors, a combination pasta-strainer. These are typical tools that De Laurentiis uses on her Food Network cooking segments.
2) Divided By Three
Group kitchen utensils into three categories and store them in three different areas. Flatware and serving pieces go in one area, often used gadgets in another area, and those items you seldom touch in a third area. At CliqStudios, we've designed drawer inserts that divide space into sections for various tools. Take a look at our Multi-Storage Drawer Base Cabinets..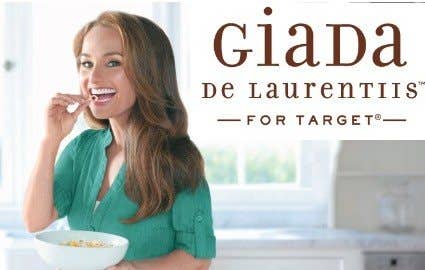 3) Safety Storage
Knives can be kept in an eco-friendly bamboo block where they will stay sharper. De Laurentiis suggests a knife dedicated to each of the following tasks: paring, mincing, dicing, and chopping, plus a serrated knife for bread slicing. Take a look at our Knife Drawer Storage Insert for a great way to store knives without always having them on the counter.
4) Group Like Items Together